Reading Time: 2 minutes
Although 2020 has been a very strange year, with everything topsy-turvy, things are mostly settling back into normalcy. That applies to auto transportation as well. Most years this time, we're just about coming off of peak season as families start to return home from vacations and getting ready to head back to school. During summer, we usually transport cars for people who are relocating across the country. However, at the end of summer, we start gearing up for a new set of clients: our snowbirds.
Although much of the process is out of your hands, including peak season surcharges (PSS), we'll look at some of the things you can do to speed up transport time and save on expenses in this post. This includes choosing a reliable shipping company.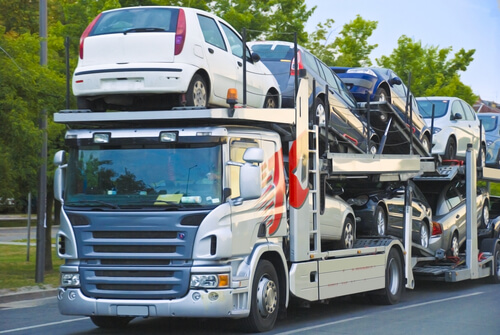 What are Peak Season Surcharges?
During peak car shipping season, when we ship high volumes of vehicles, the shipping rates tend to increase, and it can take a bit longer for your vehicle to reach its destination. Carriers apply these additional variable fees during peak season and these peak season surcharges cover the increased operational costs of operating at full capacity.
One should not confuse peak season surcharges (PSS) with general rate increases (GRI). While general rate increases affect the overall cost of auto transportation, peak season surcharges relate only to peak season. However, in some cases, both can be applied at the same time.
The period between the end of summer and mid-fall sees a high demand for car shipping on the southern routes. Snowbirds from up north are heading down to the warmer states down south, such as the Carolinas, California, Georgia. Texas, Arizona and Florida. 
There are also many e-commerce sales, such as Black Friday and Cyber Monday around Thanksgiving and the Christmas holidays. During those times, shipping rates temporarily increase to facilitate the higher volume and demand.
Peak Season Car Shipping
Another important contributor to the peak season at this time of the year, is the fact that students start to head back to college at the end of summer. In most cases, it's easier to ship their cars across the country rather than to make the lengthy drive alone. Car shipping reduces the issue of fatigued drivers, wear and tear on the car, and the dangers of inexperienced drivers making lengthy trips. This really applies to anyone who makes a seasonal move.
When it comes to end of summer car shipping, you can't go wrong with Nationwide Auto Transportation. If you're flexible, we can talk about the best time to ship your vehicle. Use our online auto shipping calculator today to get a free online quote.