Reading Time: 7 minutes
It's no secret that a classic car captivates us with its rarity, beauty and grandiosity. They evoke in us images of a world that existed long before we were even born. A visit to one of Gateway Classic Cars's eighteen showrooms is much like stepping into a time capsule. After all, these showrooms feature more than three thousand classic and exotic cars valued at well over $100 Million.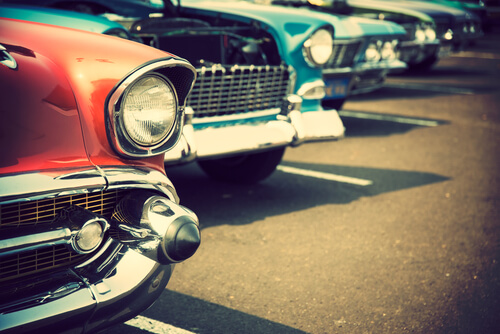 This, the world's largest collection of exotic and classic cars, grows by as many as four hundred new cars or trucks every month. These vehicles are for sale or trade with collectors. Gateway Classic Cars sells on behalf of estates, collectors and private owners. The company also has a spectacular array of vintage cars from the very early years of the automobile industry, including Model Ts from the 1920s. Each vehicle tells a story, and you can be a part of it, whether you're a collector or wish to restore and flip classic vehicles.
Classic Car Showrooms
Check out their collection online, or visit one of their exquisite showrooms:
All locations have the same hours
Monday – Friday: 9 AM – 5 PM
Saturday: 9 AM – 5 PM
What is a Classic Car?
There's a strong tie between vintage and classic car collecting and history – particularly world and American history and the dawn of the industrial era. Car collectors are passionate about the different car models and the role each played in history. Collectors buy, restore, and sometimes even drive their pieces.
A car manufactured between 1919 and 1930 or during the World War I era is considered vintage. At the time, cars had a classy, sporty look and used technology that was ahead of its time. They typically feature incredible strength and heavy engines. The most popular cars during that time was Ford, Chevrolet and Hudson.
How Old?
Classic cars are 20-45 years old. Those manufactured in America are known as American Classics. Classic car clubs usually have regular meets during which they celebrate these rare cars.
Owning a vintage or classic car can be a truly rewarding experience. However, it is important to maintain the beauty of it. For that reason, many people restore their cars to the closest possible level to resemble its original appearance.
If you love classic cars, you may wish to add one to your collection, or you might choose to restore it and take it to the streets. Your purpose will determine how much money you're willing to spend and how much time you wish to invest. Restoring classic cars can also be a profitable venture, provided you go about it in the right way.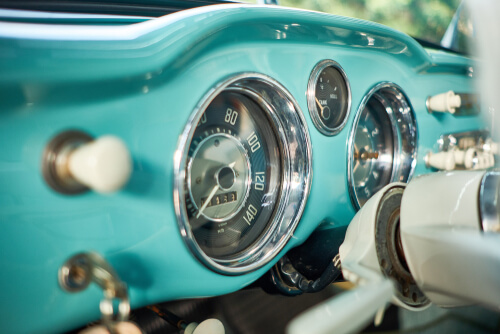 Restoring Classic Cars
Most classic car restoration enthusiasts have a passion for a specific car. They will lovingly spend years restoring it to resemble their dream ideals. However, if you wish to make money out of flipping restored old cars, you must treat it as a business from the start. The market may not want what you love, so you have to buy cars that are in demand and easy to restore instead.
Another factor to consider when you are trying to make money from restoring classic cars, is that you will want it to be sold as soon as you have restored it so that you can recoup your money. A good way to do that is to find good deals on cars that are as intact as possible. Gateway Classic Cars often have great options available. Remember, when a car has mostly original parts, you can charge a higher price.
Know What You are Doing
You should ideally have some knowledge about car restoration when you decide to take on such a project. Much can be learned along the way. The process starts when you take the car apart until only the frame remains, examining whether parts can be salvaged or whether they need to be replaced.
Ideally, you should have a dedicated space in which to work on the car. It will take a long time, so consider your movements around the car and position it so that it will not get in the way. When you are ready to get started, follow these steps:
Have a phone with an SD card ready so that you can take lots of pictures throughout the process.
Create a hanging rack on which to place any awkward, fragile pieces, and assign boxes for the parts, based on what you wish to do with them (clean, rebuild, replace, etc.).
Empty the gas tank and remove the battery. 
Start by removing the bumpers, followed by the chrome, and then the stainless trim pieces, the window moldings and the windshield. 
Remove all the glass, and store it carefully, perhaps in bubble wrap.
Take Your Time
Next, remove all the seats. 
Remove the carpet, headliner, interior trim and door trims. 
In some cases, you will be able to remove the entire dash along with the instruments. Otherwise, you will have to remove each instrument individually and place it into the appropriate boxes. Be sure to mark wire locations. It helps to take photos as you can simply return to that when you are ready.
Now, remove the trunk and hood lids first and then the doors and store it carefully.
Drain all the transmission and engine fluids before you remove these parts. Position them for easy rebuilding or sending them to machine shops to be repaired.
If the car has a full frame, remove the body. Otherwise, remove the rear axle and place the body on jack stands. 
Finally, remove the rear and front suspensions and mark their orientation for future reference.
It can easily take forty hours for a person to disassemble a classic car. Next, you have to tackle the actual restoration. Most people will separate the project into four parts: electrical, mechanical, upholstery and body. Ideally, you want to work on the different aspects in different areas of your work space. That way, you can work on different issues simultaneously as the availability of parts or weather conditions allow.
Once you have restored or repaired and re-chromed each part, it is time to reassemble it. That can take even longer.
Finding Replacement Parts for a Classic Car Restoration
You might be able to source replacement parts through a dealership, auto parts stores or in the classifieds section of newspapers. Keep the resale value as high as possible by focusing on original equipment. Also, in recent years, companies like Kanter have started producing official factory-licensed parts for a number of iconic muscle cars, ranging from tail light screws to engine decals and even entire bodies.
When it comes to finishes, be sure to match the paint color to that used during the period of manufacturing. Similarly, use the same colors and materials for the interior and the trim that was used originally. It's all good and well if the vehicle runs as through it's brand new, but you also want it to look pristine.
A thorough steam cleaning will enable you to see any issues that need to be addressed. Be sure to also clean under the hood. Detailing can help you achieve that factory-new look.
Determining the resale price of your classic car can be tricky. It should be in line with the selling prices charged for other vehicles of the same make and model, but you also want to ensure that you are making a profit. Choosing a popular classic car that is in high demand means that you can often include the price of your labor put in the restoration process in the resale price as well.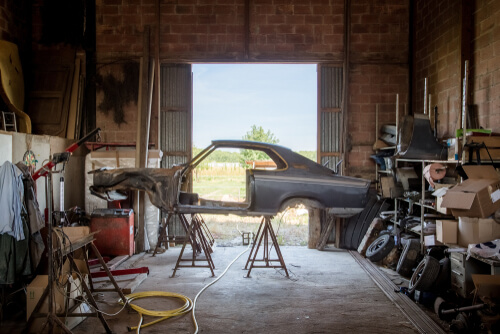 Classic Car Pricing
One of the greatest things about buying from Gateway Classic Cars is that the company offers financing to qualified US citizens and residents.
Adding a classic car to your collection can be a fabulous investment. Understanding classic car pricing will help you make a better decision about which classic car to choose. Of course, if you're already in love with the car you wish to buy, you will probably ignore these guidelines…
Age
How old is your classic car? This is one of the biggest factors that determine the value of a classic car. In most cases, the older the car, the higher the price. 
Condition
If the car is in fantastic overall condition, it will most definitely cost much more than if it were in poor condition and needs a lot of work done. When looking at classic cars, you may want to look at the condition, especially if you don't want to spend a lot of time and money refurbishing it.
Manufacturer & Model
Cars from more popular manufacturers are in higher demand, which means that resale prices are higher. The model is another important pricing criteria.
Authenticity
The authenticity of a classic car is determined based on a number of factors. Classic car collectors usually look at VIN numbers, date codes RPO codes, casting numbers, and rear end tags to ensure that they are buying a good investment. For cars manufactured by General Motors, you can look at the protect-o-plate number.
Mileage
Just like newer cars, the value of classic cars can also be determined by the mileage. However, some enthusiasts care more about structural condition. 
The price of antique cars doesn't seem to depreciate like typical modern cars do. If you go buy a new car now, it will lose up to thirty percent of its value as soon is it is driven off the lot. However, an antique car is a gem. Prices are based on the above factors, as well as the title history and mechanical workings. Some aspects of an antique car's price often greatly hinges on the value a collector places on it.
The rarity of the original car should be considered. A mass produced production vehicle will appreciate, but even more so a car which was one of only a few hundred manufactured.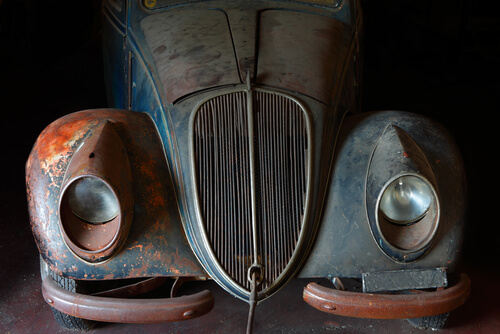 Bringing Your Classic Car Home
Of course, the condition of your classic car will determine whether you can drive it from the seller to your workshop. Many are still completely drivable, but in order to keep the mileage as low as possible, you may opt to ship it instead. You also don't want to risk being involved in an accident, as that will depreciate the value of the vehicle and cost more time and money in repairs.
Remember: You cannot drive a salvage car. Only cars with titles may be driven.
Nationwide Auto Transportation regularly transports vintage and classic car models, as well as other rare vehicles, such as the Batmobile. Enclosed auto transportation is usually the preferred option for rare and exceptionally well-restored vintage cars. However, in some cases, open carrier transportation is more practical.
Speak to a consultant at NAT today to discuss how to bring your classic car home and check out our classic auto shipping guide.