Reading Time: 11 minutes
This season, make these 4 places a part of your ho ho holiday travel plans and live the snowbird dream for a month, you might just fall in love…
This post discusses what you need to know for winter holiday travel, snowbirds, and some of the strange and wonderful sights and places you can see on your way to your warm, winter haven – oh, did I mention that Nationwide Auto Carriers can ship your car, safely and affordably, while you can rent a RV and road trip your way down south?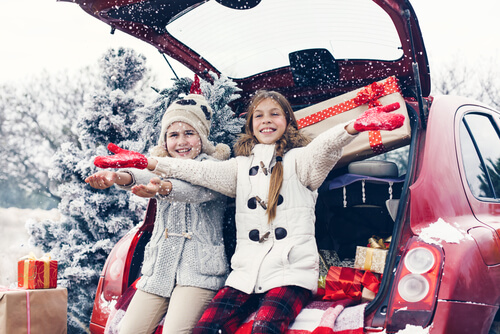 4 Cool Places for Hot 2022 Holiday Travel Plans
The holidays are upon us and before we know it turkeys will be basted, gifts bought, trees cut down and then put up again, all lit up and full of sparkle and tinsel. If you haven't finalized your holiday travel itinerary by now, I have unearthed some super cool places for a hot winter vacation. We will look at these a bit later.
Now, imagine you and your family doing things a bit differently this year. This is the silly season, where auto transport companies offer large discounts and it is also the cheapest time of the year to rent a car, minivan or an RV for that matter.
Why don't you let Nationwide Auto Transport ship your daily ride to your holiday destination (first time customers get a whopping 20% discount – CLICK HERE for a free, no obligation quote), while you rent a nice spacious and comfy minivan, SUV or even an RV, to meander your way southwards and explore the amazing sights America has on offer on route?
Car Rental Reviews will link you with the perfect road trip vehicle, and rental partner so that you can enjoy your holiday within a holiday. All you need to do when you reach your destination, is drop your rental, pick up your car, and head for the beach.
This is kinda what snowbirds do every year, but in case you are not acquainted with the term, let's briefly examine their habits.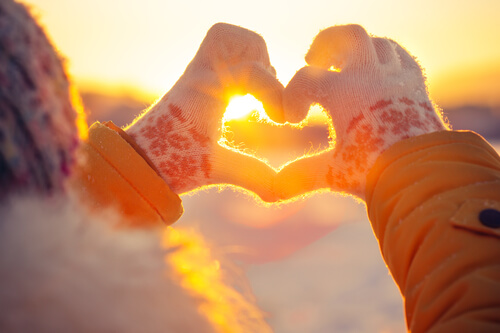 Snowbirds: A Guide for Dummies
As we travel to the south in our minivan or RV, let's take a moment to review what snowbirds do and why they do it.
We have already established that snowbirds are people who leave the colder climes for warmer surroundings when the seasons change. Historically, snowbirds were mostly retirees over 60 years old. Lately, however, it appears that age is less of an indicator in the snowbird population. In light of the new generation's pursuit of cost-effective snowbirding, and after the pandemic popularized the 'work from home' rhetoric, location is now only as important as the quality of your internet connection.
Can you guess how many people will travel this holiday season? The AAA predicts that more than 53.4 million people are expected to do some form of holiday travel this year, marking the highest increase in holiday travel since 2005. What better reason do you need for Nationwide Auto Transportation to ship your car? Avoid the traffic while you explore the roads less traveled – and arrive to find your car scratch free, ready to go, and with no extra miles on the odometer!
Talking about traffic, did you know that New York has about 4.87 million private and commercial vehicles registered? If you happen to own one of aforesaid vehicles, please read our blog post Car Shipping Near Me (New York), to find out how to find the best auto transport company near you.
'Tis the Season to Snowbird
Snowbirds escape the cold by fleeing to warmer regions from November to January. Often, families with strong ties, only travel south during late December or early January to spend the holidays with their children, grandchildren, friends, and family.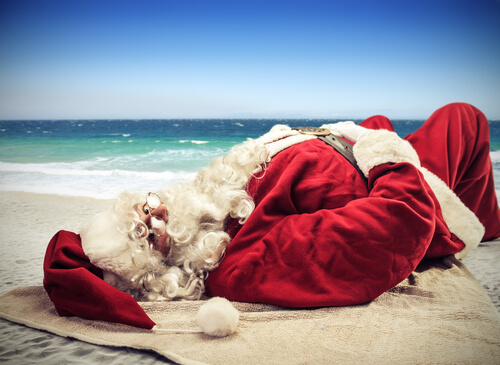 Each family's or individual's calendar marks the snowbird season differently. The sun shines in different ways for different people. Hardy winter visitors might use either of their residences for six months in a year (they usually own two – or rent for the winter).
Practise makes perfect, and with time you will learn to divide your time between north and south. Due to modern technology and communication methods, people can work virtually from anywhere in the country. With this development, snowbird travel has become more accessible to younger people, allowing them to join the migration long before they retire.
There's a Beach Towel with Your Name on it, but What Mode of Holiday Travel Will Get You There?
The one thing that stands out like fresh moose dung in the snow is that for a snowbird or seasonal traveler, not to have a car is tantamount to committing holiday travel hara kiri. If you know when to ship your car, and plan your travels to your beach towel, you can not only save time and money, but also negate all the stress and hassle of long distance travel in your own car .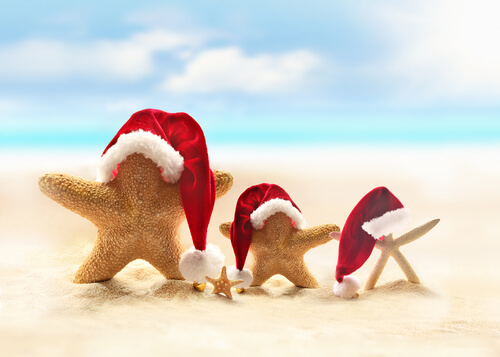 More downsides of taking your own car for road trips include mileage accumulation and more frequent maintenance. A truck, little compact or even a normal sedan is just not comfortable for any extended period of time spent on the road, flying is an option but a comfortable and affordable rental minivan could just be your ride to the sun. Visit our FAQ page for answers to your unanswered questions and to get a free quote on your perfectly comfortable rental, click right here!
Ship your Car While you Fly, or even better, get a Road Trip Rental
People still ask why it is better to ship your car to your winter destination, or rent a car for a road trip, than to drive their own?
Two compelling reasons were mentioned earlier:
It's snowbird season, which means a number of car rental offers you simply can't resist (you can, but you won't).
In line with increased holiday travel, Auto Transport companies usually offer better deals and dollar saving discounts round about now, in fact, Nationwide Auto Transportation is offering less 20% for first time customers.
As the days grow shorter in the North, the annual snowbird migration to Arizona, New Mexico, Florida, and other warm states gains impetus. The influx of seasonal visitors necessitates that car rental companies expand their Southern fleets. Smart companies have thought outside of the box by offering reduced daily and weekly rates and no additional charges for trips that include only one direction (and no – not that One Direction) Now, that makes both financial sense as well as a really fun road trip to the beach, desert or wherever you want to go.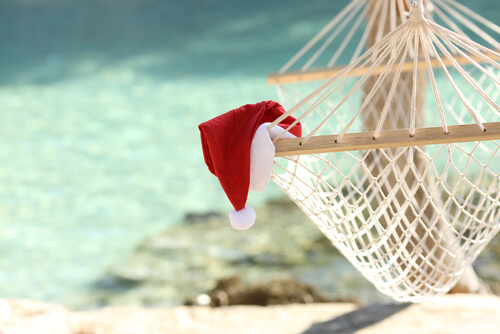 If you are considering shipping your vehicle these holidays it might just help you to read our post Winter Car Shipping: What to Expect, but right now, buckle-up, get the road trip snacks, and get that motor running, and head out to the highways and byways on your way to warmer climates.
Weird Things That you May See on Your Way Down South
A first frost signals the start of holiday travel season for Americans with holiday travel bugs, and snowbirds. RVs and minivans are locked and loaded, destinations are planned, nourishment for your road trip is ready.. off we go!
Making a road trip out of going to your special winter retreat is really what life is all about, isn't it? On a chilly morning with colorful leaves waving goodbye as they flutter to the driveway, where you start the engine to your super spacious rented minivan, packed full of everything you need for a trip to sunny Phoenix, and a winter stay. You smile as you engage first gear and roll the first few feet of your epic journey, you smile again because you have booked your car to be shipped by Nationwide Auto Transportation, and you know it will be waiting for the family when you arrive at The Valley of the Sun.
There is so much to observe and experience in our country, even if you're just passing through while trying to escape the icy clutches of winter. With awe-inspiring National Parks, bustling cities and towns, and so many great places to enjoy the winter months to choose from, I have decided to share my favorites, and what to look out for on the way there.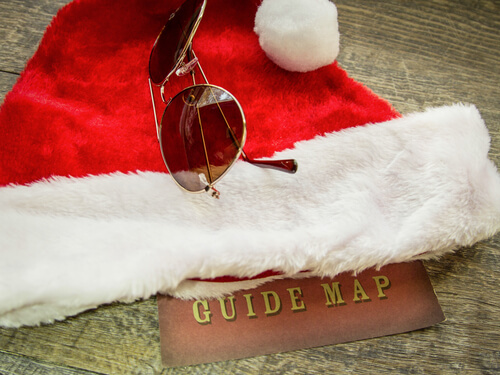 The Story of Huge Nuts, Monsters and Little Green Men
The whole idea of not flying directly to your holiday spot, picking up your car that was shipped, and getting your holiday groove on, is the road trip and what you can witness on the side of the road.
Let me share with you a few of the more quirky, kitsch and downright bizarre roadside attractions that are worth a pit stop or a detour.
Across the nation, Americans have created the weirdest collection of town memorabilia to visit on a southbound trip, from giant chairs in Alabama to the world's largest antler arch in Wyoming:
Visit Miller's Office Furniture in Anniston, Alabama, where you can see the largest office chair in the world. At 33 feet tall, it is the largest office chair in the world, designed to draw attention to the business, it holds the Guinness World Record.
In Seligman, Arizona, Delgadillo's Snow Cap Drive-In is a quintessential roadside attraction. It was constructed from scrap lumber in 1953. No need to worry though, it is as solid as ever after being upgraded a few times. The menu here includes classics like hamburgers and ice cream, and if you think the decor is quirky, the staff are even more eccentric..
It is hard to describe the Thing Museum, another roadside attraction in southern Arizona. There is a strange and interconnected museum located behind a gas station in Dragoon, Arizona. This culminates in a sight you have to see in person – The Thing.
Sasquatch, Bigfoot or Abominable Snowman – These mythical creatures are well-known throughout the U.S., with statues of them dotted across the country. It was the movie The Legend of Boggy Creek that made Fouke, Arkansas famous for the legendary Boggy Creek Monster of the 1970s. Fouke now has a Monster Mart, a statue, and other attractions dedicated to the Boggy Creek Monster. If you visit, be sure to snap a selfie for Insta with the monster cutout.
Visit the redwoods near Santa Cruz for an experience unlike any other. Since 1940, visitors have been puzzling at the Mystery Spot, where gravity seems to behave differently. During guided tours, the spot offers plenty of photo opportunities.
In Hooder, Colorado, The Great Sand Dunes National Park offers a stargazing experience unparalleled by any other. Taking advantage of the area's breathtaking sky, the UFO Watchtower is another nearby attraction. In a dome-like structure, a walkway lets you see the stars without obstruction. Stargazing and taking crazy selfies are popular here – who knows – you may even get photobombed by a vain martian.
Jimmy Carter and peanuts are just as well-known in Georgia as Justin Bieber's peaches, and Georgia's weirdest stop combines the two. The World's Largest Peanut monument is currently out of commission due to damage caused by a hurricane but in Jimmy Carter's hometown of Plains, is a 13-foot smiling peanut where you can take some nutty photos. The grinning peanut has honored the city's most famous citizen since 1976.
Your holiday travel to your winter home offers a multitude of zany places to see. Take a few wrong turns, and look around a bit. After miles of fun and spectacle, you will arrive at your winter Shangri La. Here's a list of 4 really cool, hot places to spend the winter.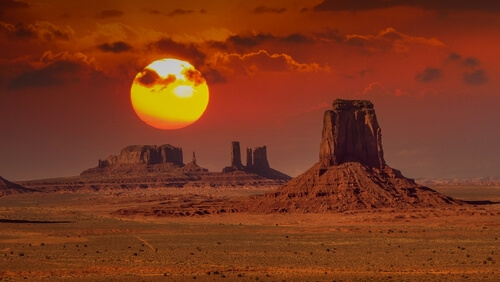 Its always better to start in the desert, than end in it, or what do you think?
The Grand Canyon State – Phoenix, Arizona
Arizona was enlivened thanks to God's blessing (Ditat Deus). If you want to enjoy plenty of sunshine, a 60-70 degree winter temperature, and some of the best food and drink in the country, winter in Phoenix is the season for you. Pack light and leave your winter coat at home.
Phoenix is one of the states that hosts the most seasonal residents, and it has a growing retirement community, so it makes for a great winter getaway. Three golf courses provide spectacular mountain and tree views at The Wigwam, and if you want to spend some time here, there are charming suites and casitas. The Westin Kierland Golf Club offers an authentic Scottish kilt experience – which I am dying to look into.
It's safe to say that you'll spend many days outside at the Desert Botanical Garden. A delight to the senses, the garden displays more than 4000 different species of life and 50000 exquisite displays of plants along the walkways. The city of Phoenix is famous for its al fresco dining, so if you have the chance, dine on the patio of one of the many fine restaurants in the city.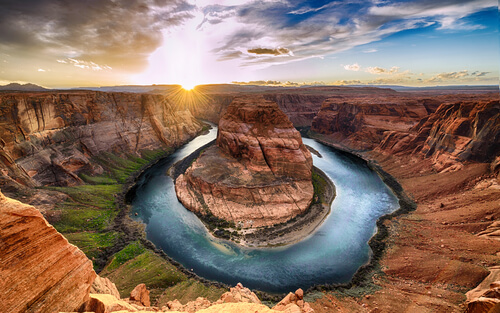 Rock Solid Beauty in St. George, Utah
Utah winters aren't just about cold weather, skiing, and snow capped mountains – Utah's "Dixie", St George, is situated on the edge of the Mojave Desert in the southwest corner of the state. The climate here is more like that of Las Vegas, as opposed to the northern Utah ski resorts and Las Vegas is also easier to reach via road.
Typically, there are more than 300 days of sunshine a year in St. George, and the temperature rarely falls below 50 degrees during the winter. Its mild climate also makes it a great winter destination for outdoor enthusiasts.
Bicycling
Hiking
Golf
The sport of rock climbing
This is the gateway to The Beehive State's globally renowned wilds. A valley surrounds the city, adding to the rural atmosphere and small-town hospitality. St. George's 165,000 year-round residents make it big enough to offer a variety of cultural institutions and shopping opportunities despite its size.
Panama City, Florida – the World's Most Beautiful Beaches
Sunseekers and Florida go together like Pamela Anderson and a red swimsuit… but let's bounce from that and focus on why this is the perfect end to a holiday travel road trip. It is the best place for sun, beach, and outdoor adventures with seasonal travelers arriving in October and staying until April.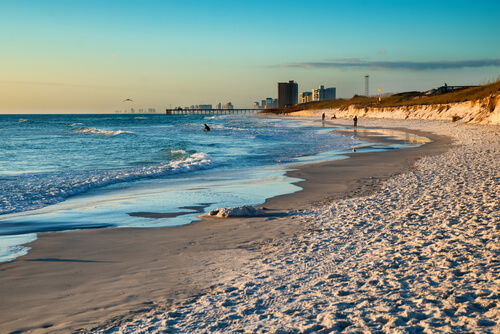 Panama City is located perfectly in Northwest Florida with a pleasant climate, a thriving arts scene, and easy access to one of the deepest and largest freshwater bays on the Gulf Coast. Every year, the warm welcome of the town attracts visitors, including snowbirds.
During the winter, water lovers can enjoy sailing, boating, and fishing. You can charter a boat and go fishing or exploring with an experienced professional.
If you are interested in the arts, you can take an art class, attend an art exhibition, make pottery, attend lectures, or catch a symphony performance.
It's oysters time! Florida residents will surely direct you to Panama City if you mention these bi-valved, aphrodisiacal crustaceans. If you are an oyster fan, spend this winter trying oysters in all of their varieties: raw, fried, smoked, grilled, sautéed, or anything else your creative imagination can conjure up. Getting it down/up has never tasted so amazing.
The winters in Panama City are both relaxing and enjoyable and all about just enjoying a good time.
Jekyll Island, Paradise in Georgia
Holiday travelers converge on this barrier island off Georgia's coast for two main reasons. First, there is always something to do. In addition, this former private retreat was a favorite spot of the elite families of the Gilded Age for doing… well, nothing.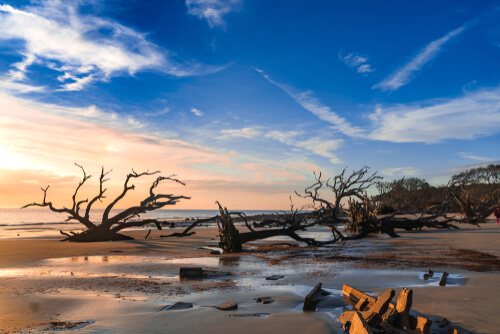 A short drive from Savannah and even closer to Jacksonville, Jekyll Island offers plenty of opportunities for bicyclers, golfers, and horseback riders. Aside from the area's exquisite beaches and Spanish moss, its classic coastal scenery makes it an ideal location for running, walking or relaxing. It is a priority on the island to preserve its heritage and as a result, there are several museums and historical sites to explore on the island. Vacation rentals are available for winter visitors as well as a campground and hotels for tent campers and RVers.
There's more to Georgia's winter tourism than just Jekyll Island. St. Simons Island, bigger than Jekyll, is also in the Golden Isles of Georgia and a popular year-round destination. Road access is available to both of these islands.
Holiday Travel Plans… Downloading
With everything you've just read, I know that you are dying to see what accommodation is available to include one of these magical sunny spots in your holiday travel plans. I suggest that you start your holiday travel planning by getting a free, no obligation quote from Nationwide Auto Transportation, book your vacay… and have a happy holiday.