Reading Time: 7 minutes
The winter months aren't always looked forward to except if you are looking for a low price to ship your vehicle. When you plan for your winter car shipping, it is important to take into account how the weather affects your vehicle and your wallet.
Shipping your car safely in the winter months is a serious matter. Before shipping your car, you should be aware that the weather and the time of year can affect the cost, the time and the preparation.
Shipping your car in the winter is a good idea. Not only will it help with the budget plan for your car's journey, but your car will also arrive safely at its destination. Winter is a slow season when it comes to car shipping, which makes winter car shipping cheaper.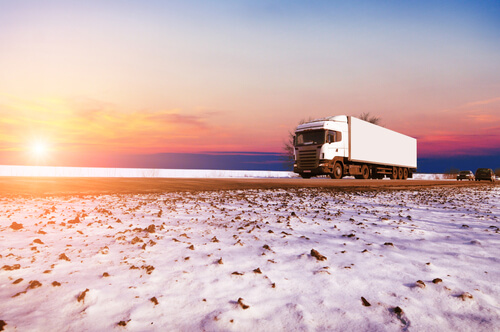 Due to the fact that the prices are not fixed and are affected by the weather, you should pay attention to the seasonal fluctuations. It is important to know what to expect and how to prepare for shipping during the summer and winter seasons. Due to high demand, open slots on carriers are usually more costly in summer.
What You Need To Know To Prepare For Winter Car Shipping
Preparing for winter car shipping can be easy. To help you prepare for winter car transport, here are some important points.
Clean your car
Washing your car will be the first step you need to take. Reporting the condition of the car is easier when the car is clean, and this protects you and the transporter.
Check the weather
Make sure that the antifreeze you use in your car meets the local weather extremes in the area that you are moving to or through which it will travel during winter car shipping.
Checking your thermostat
When you replace your car's antifreeze, you should always check the thermostat as well. Make sure that the thermostat is completely closed for your car to get warm fast.
A/C check
The compressor in the air conditioning system of most cars is used to remove moisture from the interior of the vehicle. The air conditioning system in a car helps prevent fog on your windows when the defroster is on.
Windshield washer fluid & wiper blade check
You should use washer fluid in your vehicle that doesn't freeze when you arrive. Be sure to empty your windshield fluid so that it doesn't freeze or break something. Before shipping your car, replace the wiper blades with winter blades that can handle extreme cold better.
Use premium fuel and check all fluids
You should check your car for any leaks to prevent complications. You may want to keep the vehicle's fuel tank only one quarter filled and perhaps use premium gas. In the case of daily driving and storage in the garage, your car can use lower octane fuel.
Check your tires
Make sure that your car's tires have ample tread, and perhaps buy studded snow tires. As a result, when your car arrives at its destination, you don't have to go to a tire shop first.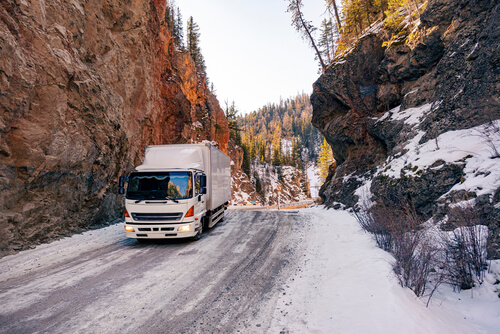 4 Top Helpful Tips For Simple Winter Car Shipping
Winter car shipping brings new challenges. Even so, by planning, preparing the vehicle for transport, and cooperating with reputable shippers, the process will run smoothly. Here are some tips on how you can avoid potential problems when shipping your vehicle during winter.
Choose a reliable carrier
If the vehicle shipping industry does not offer guarantees on delivery dates, you can negotiate on dates for your vehicle's arrival. If you have a reason, you can request a specific day for the delivery of your vehicle. In general, you cannot ask for a specific delivery date for your vehicle.
[5 Steps for Successful Auto Shipping]
Plan your shipment
If you are planning on having your vehicle shipped during January, be prepared for higher prices, as there is usually higher demand in January for vehicle shipping. Consider shipping your car during February, March, and December where the average costs are lower.
Prepare the vehicle for shipping
Ensure your car's interior and exterior are clean. All your valuables should be removed and all the loose parts secured. It is also important that you have a second set of keys in case the first set of keys goes missing.
Fill the radiator with antifreeze, have the mechanic check the car's belts, and adjust the tire pressure. If your car is traveling to a warmer destination, you should start with lower tire pressure. This means you will have less work to do when your vehicle arrives.
Find a company that does winter car shipping
There's a possibility that weather conditions can cause slow deliveries and the capacity changes from week to week. Fortunately, Nationwide Auto Transportation provides trustworthy and dependable vehicle transport services. Nationwide Auto Transportation can deliver your car safely in under 10 days from accepting the auto transport quote to the scheduled collection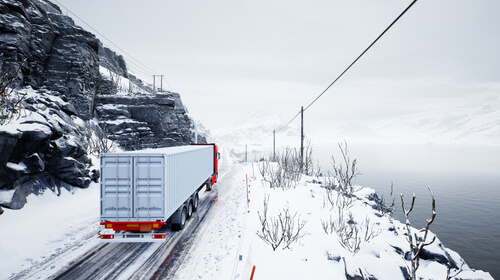 Auto Shipping Seasons Explained
Nobody has any control over the weather. So, shipping your vehicle depends largely on the time of year and the weather. Let's see the main differences between summer and winter car shipping.
Weather-related delays during the winter are more likely to occur than other delays, but the majority of cars still get delivered on time. While the demand is low in the winter season, trailers have more open space for other vehicle shipments.
Due to the lack of adverse weather conditions, and the warm months, carriers can operate more efficiently. The costs for shipping your vehicle are higher due to the higher demand in the summer. You may however get your car sooner since vehicles are loaded and unloaded more quickly.
Preparing for both seasons 
The radiator needs to be topped up during the cold season so the cooling system of your vehicle does not freeze or overheat during the summer season. More importantly, when you select your tire pressure, make sure it is right for the temperature you will drive-in. As the temperature changes by 10 degrees, your tires' PSI will change by 1 PSI.
While it is important for the car's cooling system not to freeze in the winter, you don't want your car to overheat in the summer season. In the summer, routes with high volumes are standard and in the winter it is the opposite. This means there is little traffic and low prices on these routes.
What's the point of shipping so early? The reason you should book early includes sailing time, congestion at the port, domestic drayage, and fulfillment warehouse delivery appointment slots. So, generally, it is a good idea to plan to put your cargo on the water several days early.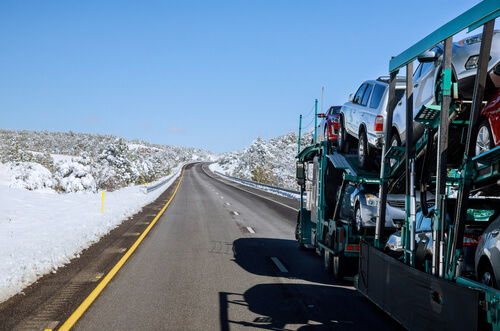 What About Auto Transportation In The New Year?
Due to the drop in demand and because many employees take time off, many companies reduce their activities during the winter holidays. However, the holidays are a hectic period because shipping requests pile up.
Weather conditions that include cold temperatures and snow can make things even more difficult. During this time, the following steps can be taken to avoid problems:
Plan your auto transport early in December to avoid the holiday rush. You will need to plan, and you will want to avoid the rush after Thanksgiving.
How are you going to pay?
You will have to pay the broker and the carrier both separately. Most brokers accept several payment methods, but they rather prefer credit/debit. You must, however, provide your certified funds at delivery.
An upgraded level of service will be less threatening and more timely.
Mid-January is a good time to return. If you don't need your car to arrive in a hurry, your shipping process will be much easier in the second half of January.
It is your responsibility to present your vehicle in the best light when you want to ship it. If you can't be present for the pick-up or delivery, you need to arrange for someone else to be there at the time. It is equally important to disclose any items that might be in the vehicle at the time of shipment.
Legitimate auto shipping brokers can help you with winter car shipping
You can expect a broker to help you in the best way they can. In other words, your broker is there to make your shipping process as simple and convenient as possible.
Convenient and Safe Winter Car Shipping with Nationwide Auto Transportation
Summer or winter car shipping can easily be done, and it is a hassle-free experience that is cost-effective and time-effective. Getting your vehicle or RV from one side of the country to another does not have to be an overwhelming experience.
Are you considering winter car shipping? And are you looking for a trustworthy and dependable vehicle transport services company?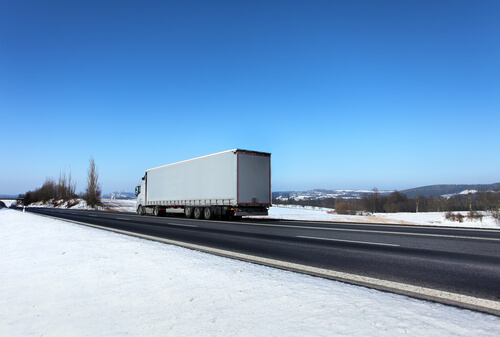 If you are, Nationwide Auto Transportation is a legitimate company that can deliver your vehicle to you safely within 48 states. Consider the Nationwide Auto Transportation transportation company that can ship your cars, SUVs, ATVs, RVs, boats, and buses safely. Vehicles are transported from the east coast to the west or vice versa within 10 days, with a travel time of about 4-6 days.
Get all your questions answered about how Nationwide Auto Transportation can assist you with winter car shipping as well as:
Free, No-Obligation, Car Shipping Quotes
Competitive, All-Inclusive, Rates
Fully-Insured Drivers
Licensed and Bonded
Door-to-door Service
Friendly, Courteous, Personal Assistance