Reading Time: 7 minutes
You know the EV industry is set to take over the world when how long does it take to charge an electric car starts to become a common question… That is if they can convince fossil fuel powered car owners to change their refueling and driving habits, and that charging an electric car will ultimately save them more money, time, and effort that it takes to fill up their gas tanks.
In this post we answer common questions like how long does it take an electric car to charge, what do you need to charge an electric car, and more. Read on to get answers about charging an EV, and how they are taking motoring to the next level.
Charging Your EV – Your Questions Answered
Whether it is time for you to replace your old beat up F150, or you feel the need to leave a smaller carbon footprint, there is more than a 95% chance that at least one of the car types or models that you look at will be an electric vehicle. The Nationwide Auto Transportation Car Types Page is the perfect place to start looking for the car type that suits your wants, needs… and budget.
Visit our blog and read this post on the difference between EV vs Hybrid vs Gas and battery Electric Vehicle. Knowing what to expect when you start car shopping eases stress and helps you to make an informed choice. Because ultimately you want to make sure that the car type you choose, will fulfill all your automotive needs.
Ok, how long does it take to charge an electric car? Asking someone how long a piece of string is, is very much the same as asking how long does it typically take to charge an electric car. To get to the most accurate answer you need to consider a number of factors. In this post we answer questions on how to charge an electric car, and of how long does it actually take to charge an EV.
The Charging Station | What do you Need to Charge an Electric Car
What is a charging station? Electric vehicle supply equipment a.k.a. EVSE is an apparatus that provides the electrical power required to charge an electric vehicle. This includes:
Electric vehicles
EV trucks
Electric buses
Neighborhood electric vehicles
Plug-in hybrids
150, 000! That is how many gasoline (fossil fuel) filling stations there are scattered around the United States. In comparison to this, the country only has 6, 000 fast charging DC stations for rapid EV charging, and close to 50, 000 other, slower types of charging stations, with the bulk of these stations situated in metropolitan areas. This is notwithstanding the fact that 400, 000 EVs were sold in 2021… that is 390, 000 more than in 2012.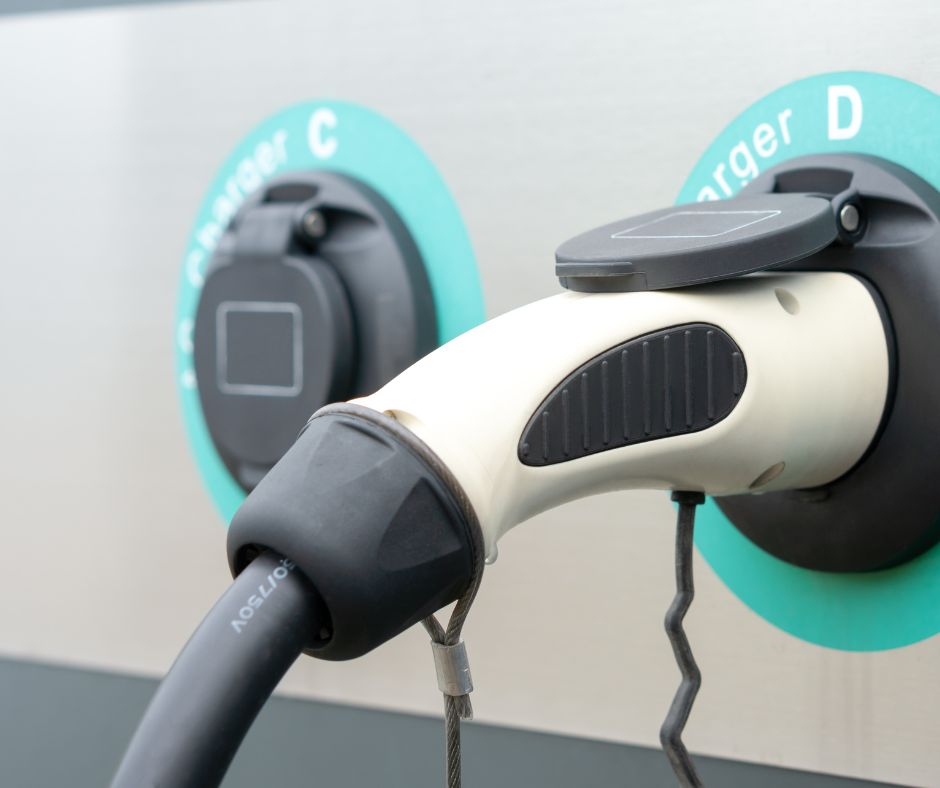 Even though there are currently still many rural areas that lack EV infrastructure, most interstates can accommodate a safe traversal by electric vehicles. How fast can you charge an electric car? Even though technology is fast catching up, it still takes at least 15 minutes to put an adequate charge into an EV battery, and that is with Tesla's state of the art supercharger.
Where can You Charge an Electric Car?
When it is time to give your EV battery a charge, electric car owners have a couple of options as to how, and where, they can charge their car. You can charge it at home (we look at your options further down), or in a public place like work, or a public use charging station.
The Home Charging Station
At the moment, 80% of electric vehicles are being charged at the home, mostly while the owner sleeps. This means that when you wake up, you have a fully charged battery that should have sufficient charge to satisfy your daily travel requirements.
How to Charge An Electric Car At Home?
You have options available to charge your electric vehicle's battery when you are at home. The first is by means of a trickle charge that utilizes your household AC, and another is by means of an installed wallbox. You can also purchase a stand alone charging unit (allows for the charging of multiple EVs at the same time).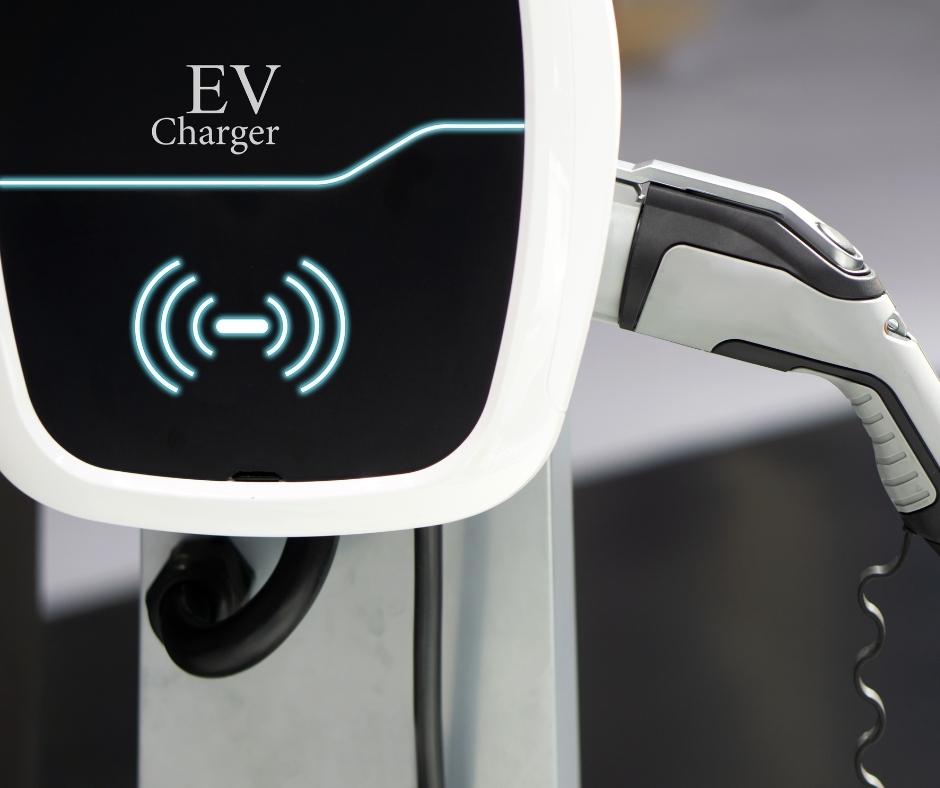 What are the key differences between trickle charging and using a wallbox or stand alone unit to charge an electric car?
Trickle charge
A standard pronged 220V plug is plugged directly into the charging socket on your EV
No installation required
Delivers 8 to 10 miles range per charging hour
Charging speed: Approximately 40 miles range per overnight (5 hours), or 125 miles in 14 hours
This is not a recommended charging method except when your battery is very low, and you do not have access to any other charging method.
Use with caution and check costs with your electricity provider
Install an in cable control box for better reliability
AC Charging with wallbox
The recommended option
The 230V outlet allows for up to 4 x faster charging than with a trickle charge (product specific specs)
Very useful as it only takes 6 hours to fully charge a 40 kWh battery
Installation by approved technicians and electrician required
Great for your garage or driveway
Incentives

Federal EV Charger Incentives covers cost up to 30%

Residents – $ 1,000
Commercial – $ 30, 000
Retroactive until 2017

Utilities also offer rebates for residential and commercial installations
DC Charging
This is the quickest and most efficient way to charge your EV. Fast public charging stations have more power than any standard charging station, starting from 50 Kw and some super-fast stations provide 150 Kw units.
How Much Does It Cost To Charge An Electric Car?
What is the average cost to charge an electric car? Before we answer the question, did you know that an EV's fuel efficiency gets measured in kWh (kilowatt-hours) per 100 miles? To calculate what it costs an EV to drive a mile, you need the following info:
the dollars per kWh cost of electricity
how much electricity is used to travel 100 miles
Cost of electricity = 10.7c per kWh
Your car uses 27 kWh to go 100 miles
Cost per Mile = 3 cents
At 10.7c per kilowatt-hour, it will cost around $6 to fully charge an EV with a completely depleted 54 kWh battery, and 200 mile range. The Alternative Fuels Data Center has an effective Vehicle Cost Calculator which compares individual models (EV and conventional), and their fuel costs.
How Long To Fully Charge An Electric Car?
Two questions that make conventional car owners hesitant to switch to EV include:
being unsure how long does an electric car charge last,
and how long it takes to fully charge an EV.
An average 40 kWh battery pack from a conventional EV should get you around 150 miles. Tesla's flagship 100 kWh battery lasts 375 miles according to the Worldwide harmonized Light vehicles Test Procedure specifications. This provides a realistic estimate of a vehicle's fuel economy.
Here is a simple little equation that you can use to calculate charging time of your battery: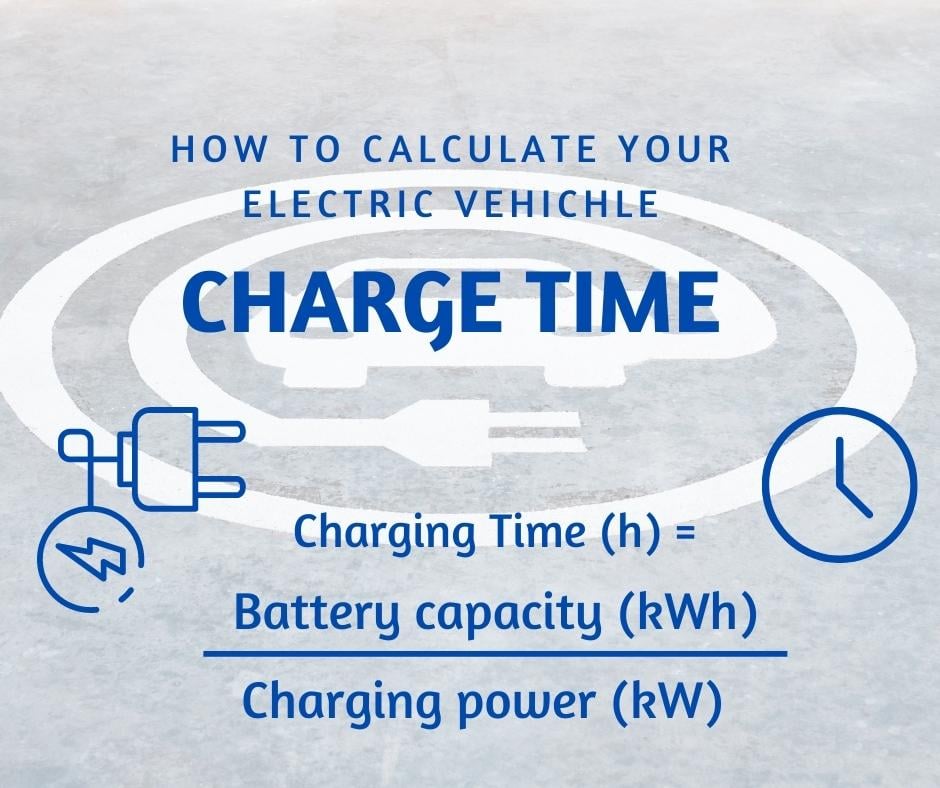 Public Charging Stations for EVs
There are close to 47, 000 public charging stations where EV drivers can top up during their commute. This allows EV owners greater traveling distance and driving freedom. Public EV charging stations can be found in the vacinity of shopping malls, parking spots, and similar public places.
Where Can I Charge My EV? A Map of Charging Ports per State
The amount of time it takes to charge an electric car at a charging station is less of a concern when you know exactly where your next charging station is. Although your infotainment system can tell you what is nearby, it gives you peace of mind to plan your trip ahead of time.
Planning a road trip? You can use this helpful, clickable map to check the availability and locations of charging stations in the United States. The list includes locations from ChargeHub and the US Alternative Fuels Data Center.
When you travel from Miami to New York for business, or a holiday, why not take your EV with you? Shipping car from Florida to New York is safe and easy with Nationwide Auto Transportation. Our routes cover most parts of the USA.
What Charging Levels are Available for Public Charging?
When it comes to charging levels, you might wonder how long does it take to charge an electric car, how long does it take an electric car to charge? It is difficult to say just how many kWh to charge an electric car to full capacity, because EV capacity differs between brands and models. What is clear though is that public charging stations offer a much quicker charging service than charging your EV at home; it is also cheaper in the short term and when you travel a lot.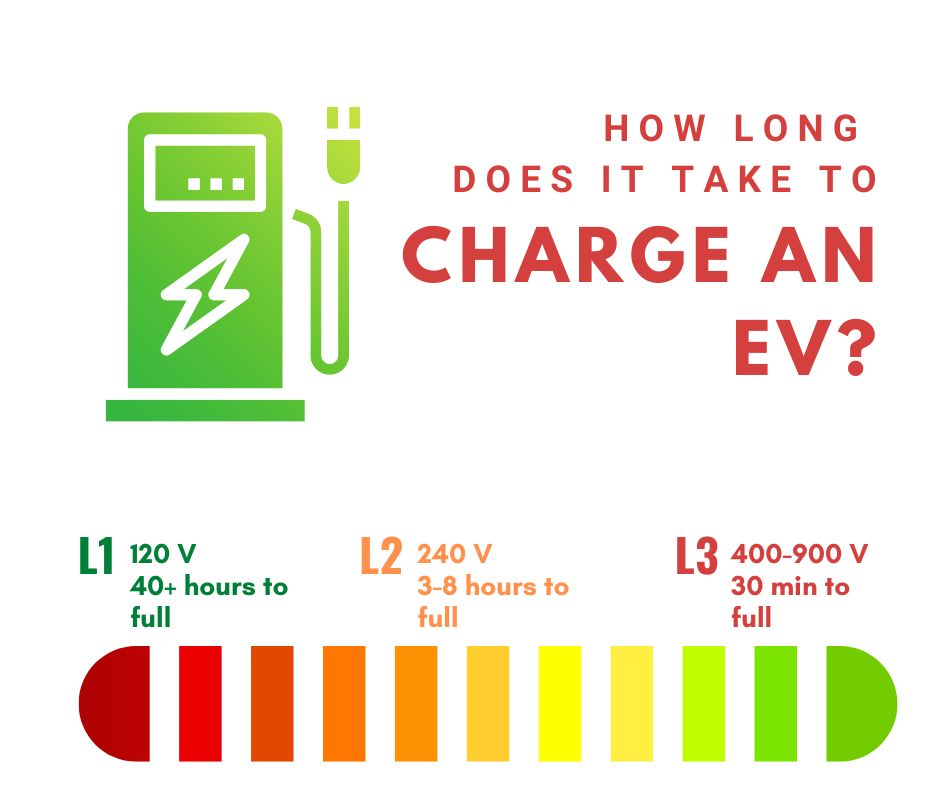 What are Level 1 Public Chargers?
How long does it take to charge an electric car, how long does it take to charge an electric car at a charging station? A Level 1 charger is the standard, slowest way to charge your EV. How long does it take to charge an electric car at a gas station? If they only offer a Level 1, 120 V, wall outlet, you could be in for the long haul. A fully electric car can take more than 40 hours to recharge completely.
What are Level 2 Public Chargers?
The Level 2 charger is the quintessential charging plug for both homes, and public stations. Your RV plug is also rated as Level 2 – Check out Nationwide's RV page for RV shipping costs and tips. The standard time to fully charge a typical EV battery on a 240V charger is between 3 and 8 hours.
What are Level 3 Public Chargers?
A tip for new EV owners is to make sure that your model is Level 3, fast charger compliant, as not all electric cars can be charged this way. The DC fast charger (DCFC) is the fastest way to charge your EV, and tops up your battery at a rate of 3 to 20 miles per minute. It is important to know your vehicle's capacity before deciding what level of charger to use on a regular basis.
It is interesting to note that boat engines are also steering towards electric power. There are currently electric boat motors available that have an output of 180 horsepower and can reach speeds of 60 mph. When you need boat shipping to your favorite fishing spot, Nationwide Auto Transportation has more than a dozen years experience shipping boats all over the United States.
How Much to Ship an Electric Vehicle?
What do you do when you have just purchased your first electric vehicle from an out of state dealer? If you are concerned about how far your new investment can go on one charge, let Nationwide Auto Transportation ship your EV from the dealer to your garage. Check out our FREE SHIPPING CALCULATOR or speak to a friendly consultant.
Still deciding whether you want an EV? Check out our car buyer's guide to help you make the right decision.