Reading Time: 3 minutes
This is certainly no ordinary year, with the Coronavirus putting a serious halt to the manufacturing and transportation of vehicles via the USA seaport for cars. Nobody knows how some of the largest car companies will recover from the pandemic and end up being as successful as they were before. However, in this post we'd like to pay homage to some of the bigger automobile companies in the world.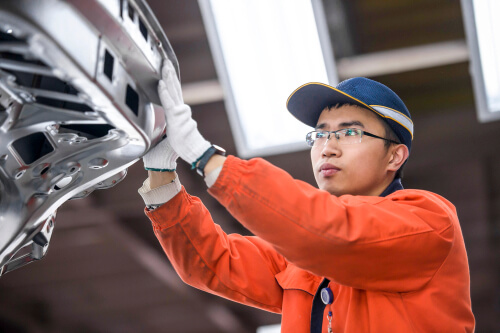 Before the first quarter of 2020, Volkswagen reigned superior as the leading manufacturer of passenger cars in the world, followed by Toyota and Hyundai being the second and third largest players in the automobile industry. Like the virus that swept the world, most cars hail from the world's largest largest car companies and producers based in China, followed by the United States and Japan. Other major players include South Korea and Europe, with the rankings of 2019 being:
Germany-based Volkswagen
Japan-based Toyota
Germany-based Daimler
USA-based Ford
USA-based General Motors (GM)
Japan-based Honda
China-based SAIC
Germany-based BMW
Japan-based Nissan
China-based Dongfeng
Taking the 11th spot is Chinese FAW Group, followed by Hyundai (South Korea), Peugeot (France), BAIC Group (China), Renault (France), GAC Group (China), Geely (China), KIA (South Korea), Volvo (Sweden), Tata (India), Suzuki (Japan), Mazda (Japan) and Subaru (Japan).
Does being the manufacturer with the highest production make a company one of the largest car companies, or could there be different aspects that define its value? Well, we'll leave that up to you to decide after we present you with all the facts which were relevant in 2019. It would be interesting to see how they rank by the end of 2020.
Largest Car Companies Based on Value
Toyota Motor Corporation enjoys elite profit margins of just above 6%, which was five times more than Tesla's.
Volkswagen AG is not only big in manufacturing capacity, but also in name and value, selling 10.83 vehicles in 2018.
General Motors Company went nose-to-nose with Tesla when the company introduced the all-electric Chevrolet Bolt EV – a direct competitor to the Model 3, and as such, GM jumped from number six to number three in just 16 months.
Daimler AG's shares have been slumping for a few years now, leading to the company losing over 50% of its value despite the fact that they had their eighth consecutive record year in 2018.
Honda Motor Company's value has lost around $1 billion per month in market value in 2019 and part of 2019. However, the company maintained its fifth spot on this list.
BMW was worth $29 billion more in May 2018 than it was in September 2019, earning itself a number six spot in the largest car companies list based on value.
Tesla lost $9 billion in market value between May 2018 and September 2019, but the company maintained its position in this list.
Ford Motor Company posted $148 billion in revenue in 2018.
Ferrari N.V. took over its former parent company, Fiat Chrysler, which placed it as 2019's ninth most valuable car company, although they only produced 9,251 cars in 2018.
Hyundai Motor Company was the 10th most valuable car company in 2019, when they posted more than $87 billion in worldwide sales between 2011-2018.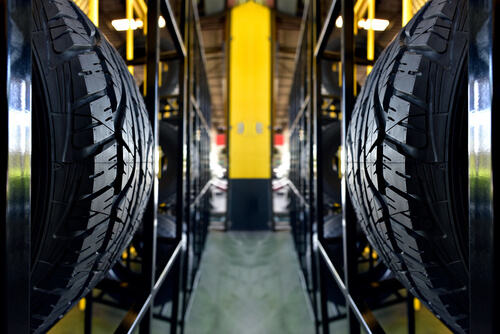 In addition to the largest car companies in the world, let's look at the largest car companies based on tire manufacturing. Here they are:
Bridgestone from Japan
Michelin from France
Goodyear from the United States
Continental from Germany
Sumitomo from Japan
Do you have any insights into the world's largest car companies and where they will be headed in the last part of 2020 and 2021? We'd love to read your thoughts in Comments below.
Need to ship a car? Get a free car shipping quote here.