Reading Time: 8 minutes
Are you thinking about moving to Des Moines? It's one of the best places to live in the United States. On the list of most desirable places to live in 2020, Livability ranked Des Moines 83. From foodies and craft beer enthusiasts to art lovers and outdoor enthusiasts, Des Moines has something to interest everyone.
New residents are faced with unique challenges when moving to a new city. Someday you will no longer be able to stay in your current situation because of a new job offer or a change in circumstance. You may have just accepted a new job offer or decided it's time for a change.
If you want to take a trip to Des Moines, Iowa, make sure you bring this post along.The first step is to experience the place before making a decision. To get the closest experience of actually living in Des Moines (DSM), you might think about renting an AirBnB.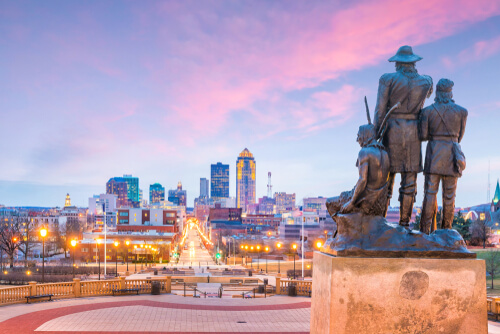 Des Moines, Iowa | An Introduction
What should you expect when moving to a new town? Before moving, have you decided on a neighborhood in which you feel comfortable? You might benefit from reading this guide if you are considering moving to Des Moines.
Take advantage of the opportunity to learn new things in different environments! There will be new parks, restaurants, and more in the near future.
Des Moines is the state capital of Iowa. East Village is home to a number of historical landmarks from the 19th- and early-20th centuries, including the gold-domed Iowa State Capitol building. Pappajohn Sculpture Park and contemporary collections are among the center's highlights. A large portion of the Downtown Farmers' Market is devoted to local produce and live music. A geodesic dome and outdoor displays are part of the Greater Des Moines Botanical Garden.
During the last few decades, Des Moines has gone a long way to becoming a cultural mecca for the Midwest. In addition to housing a diverse political and industrial landscape, Des Moines is dotted with sculpture parks, botanical gardens, and a thriving entertainment and shopping district.
Among the most popular dishes in Des Moines is Steak de Burgo. Iowa's corn-fed beef makes the best steak in the nation, and our capital's Italian steakhouses are a top destination for this classic meal. Are you really an Iowan if you haven't dined on fried catfish from Bluff Lake?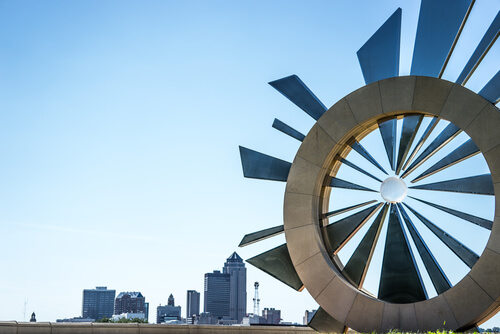 Economic Conditions
Des Moines is one of the most livable cities in America. The 83rd best place to live in the world according to LIVABILITY, Des Moines is a great place to live for everyone, from food lovers and craft beer experts to adventurers and families with young children.
The median cost of living and utility prices to look forward to when moving to Des Moines are 17% and 1% lower, respectively, than the national average. Transportation expenses, such as fares and gas prices, are 1% lower than the national average.
Researching the cost of living in the city you plan to move to is extremely important. The cost of living varies from city to city. Before signing anything in a big city, you ought to identify your budget. Groceries are subject to price fluctuations as well.
Do you think you'll be able to stick to your budget when you move? Calculate how much you can expect to spend on your new home. The worst outcome is moving only to discover that your new city is beyond your means. By developing a sound financial plan, you can reduce your chances of experiencing future crises.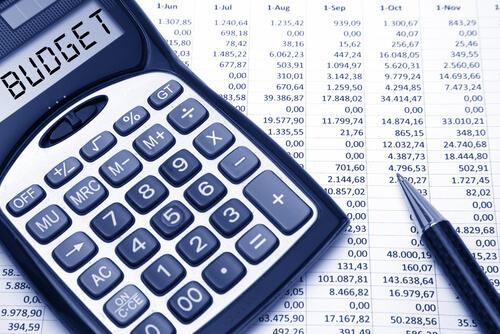 New surroundings and a change in routine can be welcome after moving to a new city. Be sure to take advantage of it, but be prepared to deal with it as well. Make sure the city is a good fit for you by thoroughly researching it before moving to Des Moines.
Living Expenses
While Des Moines' wages are higher, its cost of living is low. The average home price in Des Moines is around 20% less than the national average, which makes it one of the most affordable places to buy a house. In general, Des Moines housing costs are more affordable than those in most other cities, despite varying factors affecting them.
The housing market remains competitive in the metro area because there is room to build more homes. Additionally, food and fuel prices are lower than in a majority of the country.
Communities in Des Moines
In spite of passionate residents who may try to convince you otherwise, it is not possible to say which neighborhood is the "BEST" in the city when moving to Des Moines. All our neighborhoods are unique in their own way. The choice of where to live is influenced largely by your lifestyle goals and needs.
Neighborhoods contribute to the personality of your home. Get to know neighborhoods on Google Maps before choosing a place to live. Make sure you consider the pros and cons of any decision before making one.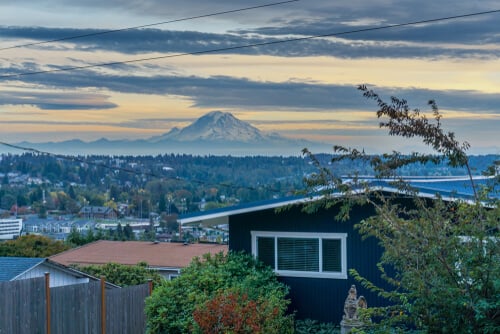 Moving to Iowa with Family: Schooling, Housing, Economy…
You will probably need to live near a school if you have children. Would you think attending a public school is more important than attending a private school?
What are your local options when moving to Des Moines? What about grocery shopping? Do you know the duration of your trip? Could you walk to your gym? Is there a park nearby? Before you make a decision, take time to think about how each one will affect your family.
Education in Des Moines
Those planning to relocate to Des Moines with children may wish to look at school options. Iowa's largest public school district is Des Moines Independent Community School District (DMPS, or Des Moines Public Schools). The North Central Association of Secondary Schools and Colleges has accredited this institution as well as the State of Iowa Department of Education. Among the 63 schools in the Des Moines Public School District are 38 elementary schools, 11 middle schools, five comprehensive high schools, and ten alternative and specialized schools. In Iowa Scattergood Friends School has the highest tuition rate at $32,900 per year.
Housing
Whether you're looking for a home in the suburbs or downtown, there are several different options in Des Moines. It's good to know whether you want an apartment or a townhouse before going looking for housing. Ask yourself also if you prefer living in an older, historic neighborhood or a new development. Des Moines offers all of these options.
Des Moines holds a lower crime rate than similar-sized metro areas, according to US News and World Report. There are numerous cities in the greater DSM area on this list of Iowa's safest cities, including Johnston, Ankeny, Urbandale and West Des Moines. On the whole, most residents report feeling safe in Des Moines and its surrounding neighborhoods.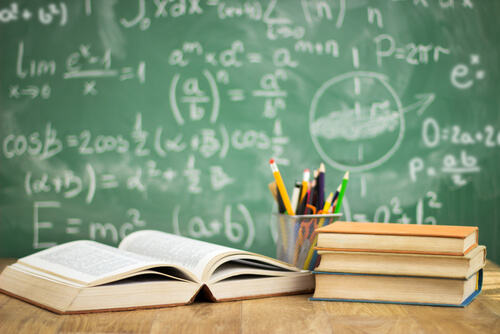 National Auto Transportation Tip: If walking is important to you, then it will greatly impact your decision on which neighborhoods are most suitable for you when moving to Des Moines.
Things to do in Des Moines
There is no shortage of things to do in Des Moines on weekends, including sports, music, movie theatres, museums, malls and shopping centers, and outdoor recreation. The distance from the heart of Downtown makes it more likely that you'll need a car.
Shopping
Another essential factor to consider is the ease of access to grocery stores in Des Moines. In DSM, every neighborhood in Des Moines is home to at least one or two grocery stores. Among the more than 20 Hy-Vee grocery stores in Des Moines and its suburbs is Hy-Vee Fourth + Court in Downtown Des Moines, a new, convenient place to shop for groceries.
Visiting a small, locally owned grocery store is your best bet, like Gateway Market or Campbell's Nutrition. For people looking for specialty grocers, try Hilal Groceries, Graziano Brothers, La Tapatia, The Olive Tap or New Oriental Food Store. Costco Wholesale is located in West Des Moines, while Sam's Club is in Windsor Heights.
In addition to the aforementioned chains, Fareway, Target, Walmart, Whole Foods, Aldi, Trader Joe's, Natural Grocers and Fresh Thyme are in the local area. A grocery store is never far away from you when you live in Des Moines.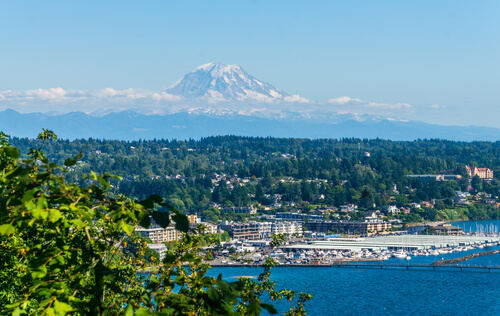 Housing & Neighborhoods
If you're thinking about moving to Des Moines and living in a multi-family residence, you will find brand new apartments and lofts, such as Cityville, Soll Apartments and Flux, as well as charming, historic apartment buildings near downtown, including Sherman Hill. Suburbs are growing rapidly, and developers are building new apartment buildings to meet demand, such as the Sterling at Prairie Trail Apartments in Ankeny and The Bricks Waukee East.
Be sure to download your free copy of our Relocation Checklist to help simplify the process.
Below are some of the top walking neighborhoods in Des Moines:
It's easy to walk to a variety of restaurants, grocery stores, and other stores in Windsor Heights.
West Des Moines also offers small, walkable communities like Valley Junction. There are many small boutiques, restaurants, and bars in Valley Junction.
There are two major shopping areas within walking distance of Waveland Park residents – the Shops at Roosevelt and University Avenue's Uptown Center.
Several shopping centers are within walking distance of Waveland Park residents, including Uptown Center on University Avenue and The Shops At Roosevelt.
Walking is one of the best ways to get around downtown Des Moines. It is easier to reach many places on foot in Downtown because it is more densely populated with apartments, shops, and restaurants. You can easily reach some of the city's top entertainment from downtown neighborhoods such as Sherman Hill and Historic Court District.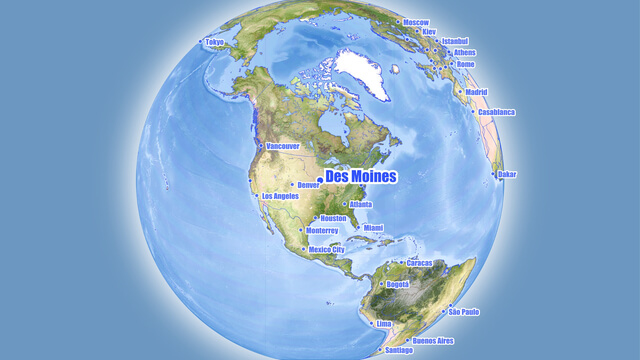 Are you ready to move to Des Moines?
There are times when people move for new experiences, opportunities, or a change of scenery. Why does it seem like people are trying to find themselves? An effective way to facilitate this discovery is by relocating. Do you think you might find yourself by moving to Des Moines?
The city sure has a lot to offer, and we will sweeten the relocation with a 20% OFF your auto shipping from your current location to Des Moines, Washington [check out some of our most popular routes].
Conversely, the grass is not always greener on the other side. If you make a rash decision about moving to Des Moines, you may lose out on what you will gain there. Take time to weigh your options and advantages before you make your decision.
When you see what your peers are doing in new cities on social media, packing your bags can seem appealing. It is sometimes not the same thing for everybody.
Before you decide on moving to Des Moines or to start over elsewhere, consider your reasons for moving to ensure it's the right decision for you.