Reading Time: 11 minutes
With awesome food, the huge art scene, entertainment, history, stunning scenery, and beautiful neon lights it is no wonder that Nashville is one of the fastest growing cities in the US. With the charm of a small town combined with big-city offerings folks are eager to call Nashville, Tennessee their home. Are you thinking about moving to Nashville? Then keep on reading!
Nashville, Tennessee Overview
Nashville has been voted one of the best places to live in the USA and one of the best places to retire by U.S. News & World Report. The U.S. Census Bureau released data in May 2020 which indicated that the city of Nashville grew by just over 0.5% from 2018 to 2019. Nashville is now home to just under 700,000 residents, and it continues to boom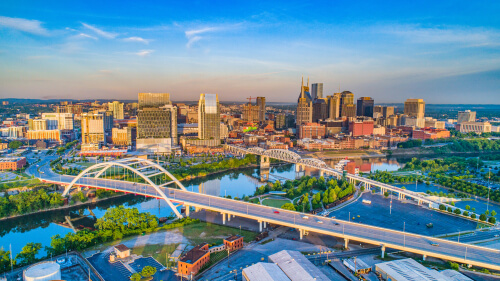 Not ONLY a Music City
Nashville with its blossoming job market, amazing entertainment, booming healthcare and diverse culture is attractive to many people who are hoping to live their lives to the fullest. With many fantastic restaurants, live music, tours, museums and beautiful countryside scenery just outside the hubbub of downtown there is much to explore.
The Music City has something for everyone and will most certainly not disappoint. It offers the perfect opportunity to live in a big city with a small town feel whilst not breaking the bank.
Nashville, which is more commonly known as Tennessee's 'Music City,' is both the capital of the state and its second-largest city. The city of Nashville lies on the Cumberland River in the northwestern portion of the Nashville Basin.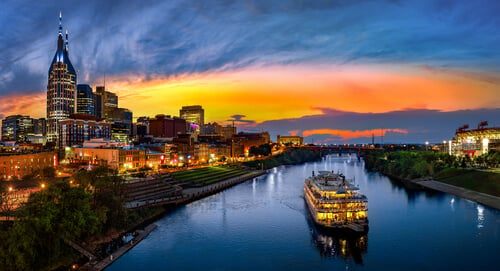 Best Pastimes in Nashville, TN
Nashville's downtown area features an assortment of entertainment, dining, cultural and architectural attractions. The Broadway and 2nd Avenue areas feature entertainment venues, night clubs and an assortment of restaurants. North of Broadway lie Nashville's central business district, Legislative Plaza, Capitol Hill and the Tennessee Bicentennial Mall. Cultural and architectural attractions can be found throughout the city.
Walks and strolls
The Shelby Street Pedestrian Bridge is a truss bridge which allows walkers to cross the river. The bridge's real highlight may be its excellent views of the downtown Nashville skyline which is perfect for photos or a romantic sunset stroll. The bridge spans 960m (3150 feet) and is one of the longest pedestrian bridges in the world.
Arts & crafts
The famous Ryman Auditorium, the original home of the Grand Ole Opry, calls downtown home, and tours of the landmark building are available. Other downtown hotspots include the state Capitol building, the Tennessee Performing Arts Center and Frist Center for the Visual Arts, the city's premier art museum.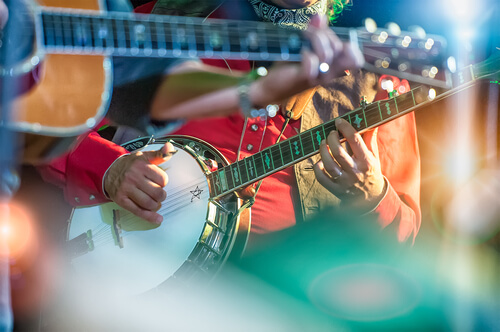 Music
Nashville is also proud to be home to the Country Music Hall of Fame and music city center.
Some of the world's biggest acts visit the Bridgestone Arena on a regular basis. The Bridgestone Arena is one of the busiest venues in the world and is a two time winner of the Arena of the Year.
Bridgestone Arena was established in 1996 and is also home to the Nashville Predators.
Tourist in Nashville
An absolute must see is The Pantheon.
The Parthenon is a life-size meticulous replica of Greece's Parthenon and sits in the urban park. It was built to commemorate Nashville's reputation as the "Athens of the South".
This title was derived due to the many universities located here. The Pantheon was built in the late 1800's and is home to the tallest indoor statue in the US. The Athena statue is over 42 feet tall.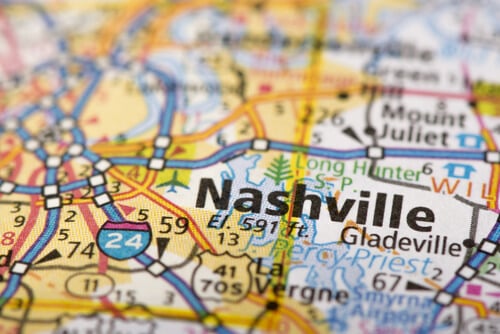 Central location
Nashville is not in the middle of nowhere. In fact, it's a vital part of the South and it's a city that lets you go and visit others. Thanks to Nashville's central location one can easily pay a visit to other cities near to Nashville like Franklin, Brentwood, Murfreesboro, Clarksville, Lebanon and Memphis. Nashville residents are within a two-hour drive of several awesome spots including scenic Chattanooga, TN; The Great Smoky Mountains and Kentucky Bourbon Trail.
Nashville is home to an international airport that serves all major U.S. airlines and has daily non-stop flights to several major U.S. cities. Nashville International Airport is a public / military airport in the southeastern section of Nashville, Tennessee. The airport is served by 22 airlines and has 585 daily and departing flights with nonstop flights to 96 airports in North America and Europe.
Large cities closest to Nashville, TN and the distance from Nashville, TN.
Road Trip to Nashville
If you enjoy road tripping you can consider taking road trips to Covington, Georgia; Twelve Oaks Mansion from Gone with the Wind; Greenville, South Carolina; Parke County, Indiana, Oxford, Mississippi. Or perhaps Adventures On The Gorge – Lansing, West Virginia. Other places to consider a road tip to are South Walton, Florida; Columbus, Ohio or Saint Louis, Missouri. Plan your trip and hop into the car and enjoy all that Nashville and the surrounds have to offer you and your family.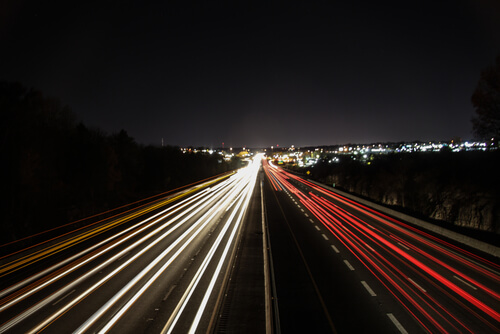 Things you should know before you move to Nashville
People move to Nashville for a variety of reasons including improved quality of life, lower living expenses, culture, jobs, the climate and the music. Nashville is an amazing place, and people are welcoming and friendly.
Residents of Nashville enjoy opportunities for various recreational activities more than most other southern cities.
If you like the outdoors, or if you would just rather eat your way through your discretionary time, Nashville is the place to be. So bring your car, your boat and your family and start enjoying a higher quality life and lower cost of living.
Auto transport companies can transport your vehicles and boats for you so that you don't have to stress about time, extra expense on accommodation and possible breakdowns on the way.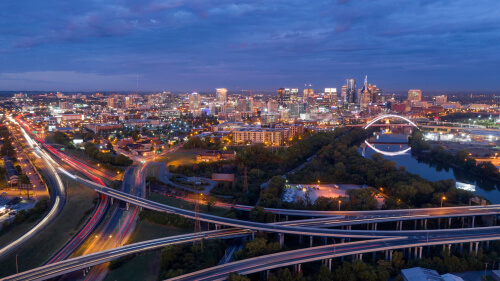 So, what should you know before moving to Nashville?
Nashville drivers are great! They don't honk!
The highway system is easy to learn.
There is no shortage of things to do with so many great places to visit in and around Nashville.
Finding yummy food won't be a problem with awesome restaurants.
Research your areas well to suit your budget and needs as neighborhoods and what they can offer you differ. Find what suits your pocket and lifestyle needs best.
There is no state income tax in Tennessee.
Sales taxes are 7% Nashville.
Insurance is relatively cheap. Some people have reported up to 50% savings on their insurance premiums.
There are bus services and Uber in Nashville. However, using public transport can be costly. Therefore, it is a great idea to move with your car. Having your vehicle in Nashville will make life a lot simpler.
Properties—whether they be for sale or to rent—move fast. Act fast if you decide to move to Nashville.
Weather in the Music City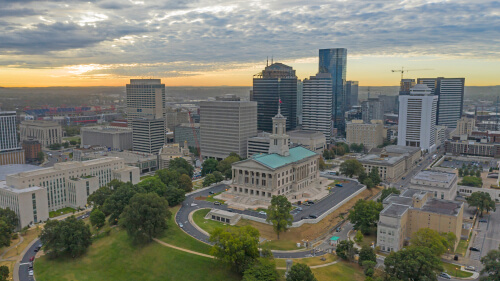 Nashville manages to get all four seasons in the year without any being too severe. One of the many reasons why Nashville is such an awesome place to live is because of the city's weather.
Nashville has a humid subtropical climate with hot, humid summers so if you prefer hot and humid weather then Nashville is the place for you. July is considered to be the wettest month with the highest rainfall in Nashville. Rainfall is typically greater in November and December, and spring, while August to October are the driest months on average.
Nashville winters can be cold
Nashvillians are fortunate enough to get to enjoy the pleasure of snowfall during the winter months. Nashville gets an average of around 6.3 inches of snow per year.
Snow is a possibility any time from November to April, with January being the snowiest month of the year. Snowflakes falling from the sky like icing sugar is exciting for young and old alike.
Playing in the snow is a favorite pastime; throwing snowballs, building snowmen or women; or just enjoying the beauty of snow. The more adventurous enjoy ice sledding down Capitol Hill, snowboarding in front of the Parthenon and playing ice hockey in Centennial Park. Musicians head out and perform in the snow. Snow is another reason to consider moving to Nashville.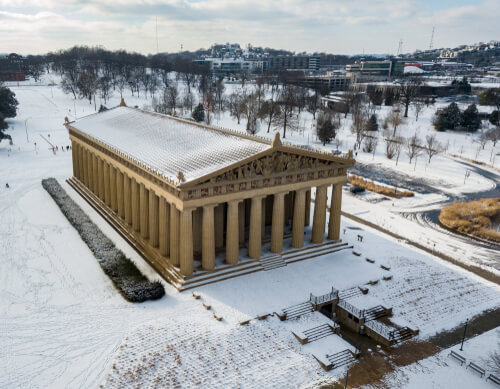 Employment in the City
Nashville is full of opportunities for entrepreneurs and people who work for a boss. For those who work from home Google Fiber has arrived in Nashville. You can enjoy amazing internet speeds which are not offered in every city and town. If you work remotely, that alone is a reason for moving to Nashville in and of itself!
There is a sad misconception that only people who want to pursue a career in country music consider moving to Nashville; this is not true. Young professionals are flocking to the city for its exceptional job opportunities and expanding job market that sports an average salary of $50,000. Nashville not only has jobs available now, but growth is projected to last into the foreseeable future.
Nashville has experienced one of the fastest job growth rates in the country, thanks in part to its prospering healthcare industry. According to the Nashville Health Care Council, there are nearly 400 healthcare companies operating out of the metro, generating around $40 billion for the local economy each year. Among Nashville's top healthcare employers are HCA Healthcare Inc., Vanderbilt University Medical Center, Saint Thomas Health, and Community Health Systems.
More Than Music in Nashville
Just in case you believe that only musicians move to Nashville, below are some famous entrepreneurs from Nashville:
Robbie Goldsmith — Director of Community Engagement, Nashville Entrepreneur Center
Philip and Dana Nappi — Co-owners, Peter Nappi
Brian Waller — Chief Strategy Officer, Vaco
Lori Badgett — Senior Vice President, City National Bank's Entertainment Division
Benjamin and Max Goldberg — Co-founders, Strategic Hospitality
According to the Bureau Labor of Statistics the top ten highest paying jobs in Nashville are:
1. Pediatricians
2. Physicians, All Other; and Ophthalmologists, Except Pediatric
3. Family Medicine Physicians
4. Psychiatrists
5. General Internal Medicine Physicians
6. Obstetricians and Gynecologists
7. Chief Executives
8. Dentists, General
9. Nurse Anesthetists
10. Architectural and Engineering Managers.
Can I relocate to Nashville without a job?
For those of us who are not self-employed we will need to find employment. Zippia.com – The career experts rated the best companies to work for in Nashville to be Bridgestone Tires, Change Healthcare, Western Express, HCA Healthcare and HealthStream. A recent study done by NerdWallet found that technology and health care were the two top employers in the city.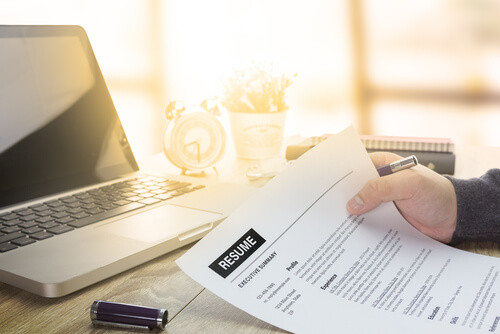 Neighborhoods in Nashville
Where to live? Whether you are buying or renting a home before you start looking at neighborhoods to live, it is probably a good idea to have a look at your budget.
Research your areas well as they all differ in what they have to offer you and your family before moving to Nashville.
Are you looking for walk ability, space as well as your commute time to work if you do not work from home.
When thinking about your commute time to work please remember rush hour traffic. Do you love to go to town, but don't actually want to live in town? These are all very important things to consider when choosing a neighborhood to live in.
Nashville has many neighborhoods, here are a few that you can research and consider:
8th Avenue / Melrose
12South
Belmont / Hillsboro Village
Berry Hill
Donelson
Downtown
East Nashville
Germantown
Green Hills
The Gulch
Marathon Village
North Nashville
Opryland
SoBro
Wedgewood – Houston
West End / Elliston Place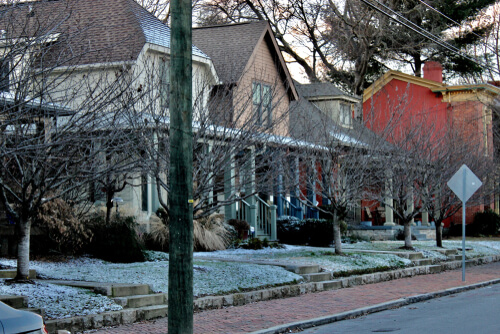 Cost of buying or renting a home
If you are considering moving to Nashville then it is important to remember that properties are bought and rented out quickly.
If you find a home that is suitable for you, try and do your best to buy it or rent it as quickly as possible as it may not be on the market for long. There are property specialists and removal companies who will gladly assist you when making your move to Nashville. Do not be overwhelmed, there are people to help you.
| | | | |
| --- | --- | --- | --- |
| Rent Per Month | Nashville, TN | New York, NY | |
| Apartment (1 bedroom) in City Centre | 1,678.45 $ | 3,089.22 $ | +84.05 % |
| Apartment (1 bedroom) Outside of Centre | 1,156.40 $ | 2,007.93 $ | +73.64 % |
| Apartment (3 bedrooms) in City Centre | 2,873.68 $ | 6,383.05 $ | +122.12 % |
| Apartment (3 bedrooms) Outside of Centre | 1,832.53 $ | 3,417.24 $ | +86.48 % |
| Buy Apartment Price | | | |
| Price per Square Meter to Buy Apartment in City Centre | 3,839.15 $ | 15,260.86 $ | +297.51 % |
| Price per Square Meter to Buy Apartment Outside of Centre | 1,592.23 $ | 7,937.99 $ | +398.55 % |
Cost of living in New York vs Nashville
If you are considering the move to Nashville it is important to note that the cost of living is lower. According to statistics the Cost of living is 2% lower than the national average, and the unemployment rate is around 3%.
Consumer Prices in New York, NY are 39.94% higher than in Nashville, TN (without rent)
Consumer Prices Including Rent in New York, NY are 61.85% higher than in Nashville, TN
Rent Prices in New York, NY are 97.55% higher than in Nashville, TN
Restaurant Prices in New York, NY are 33.94% higher than in Nashville, TN
Groceries Prices in New York, NY are 46.74% higher than in Nashville, TN
Local Purchasing Power in New York, NY is 1.58% higher than in Nashville, TN
Comparison of Car Prices in Nashville vs New York
Purchasing a new car would cost you a little more in Nashville than it would in New York City. [Read our Moving to New York guide]
Depending on where you are moving from it may be a very wise idea to have your vehicle transported by a company to Nashville. When deciding how to move your vehicle to Nashville please consider that America is a 4 – 6 day trip from one side to the other.
Although you may want to drive your vehicle through to Nashville, getting it transported for you may be a better option. Having your vehicle transported through for you may be the right option for you when you take into consideration the cost of gasoline, accommodation, food on the road, safety and not to mention if your car is older the wear tear and the risk of possible breakdowns.
| | | | |
| --- | --- | --- | --- |
| Vehicle Type: | Nashville | New York | Variance |
| Volkswagen Golf 1.4 90 KW Trendline (Or Equivalent New Car) | 23,422.50 $ | 23,000.00 $ | -1.80 % |
| Toyota Corolla Sedan 1.6l 97kW Comfort (Or Equivalent New Car) | 21,257.12 $ | 21,466.60 $ | +0.99 % |
Schools and Education in Nashville
No matter where you live in Nashville there are excellent educational institutions for your family. Education is the key to life and all parents hope to give their kids the best possible education that they possibly can. Nashville has that covered. Nashville Metro Public Schools are overall great. In many cases students can choose a pathway and have an opportunity to have industry certificates straight out of high school.
Public Schools to consider and have a look at are Hume-Fogg Academic Magnet High School and Kenrose Elementary School. The top private school picks in the Nashville area among parents are the University School of Nashville and The Ensworth School. There are also plenty of excellent universities and colleges throughout the metro where residents can earn degrees!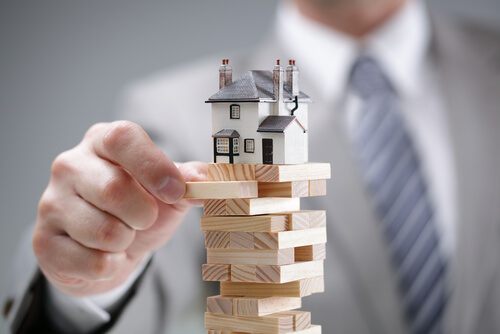 Some universities to consider are Vanderbilt University, Belmont University, Aquinas College, Tennessee State University and Nashville State Community College. With the high standards of education there are parents who have allowed their kids to relocate to Nashville to attend university there and shipped them with a vehicle to get around and fully enjoy all that this amazing city has to offer.
Transportation in Nashville
Nashville is a driving city. You need a car to get yourself where you need to be. That's why it is a good idea to bring your car along when you relocate to Nashville. The city does have good biking, hiking, taxi, bus routes. However, being able to drive where you need to be is important and far more convenient.
Having your own vehicle available to you will make living in Nashville much easier. If you decided to live in Nashville without a car you would need to make sure that you lived within walking distance of a bus line. This obviously restricts you when choosing a neighborhood in Nashville.
Living in Nashville, Tennessee
Living in the Music City an experience like no other. With Nashville's rich music history and culture along with food and entertainment and art you cannot go wrong. There will never be a dull moment for you or your family. Road-tripping and exploring and enjoying life to the fullest; who could ask for more. Moving to Nashville will be an amazing move.