Reading Time: 15 minutes
Retirement is not the end of the road but more like a choice of different off-ramps on an open highway. With this said, join me as we explore the best states for seniors, look at trends in retired living communities, and find the best states for retirement taxes in the United States.
This article is intended to help you make the right choice for the best states for seniors to live in, and I have found some great tips on healthy living for seniors that I share.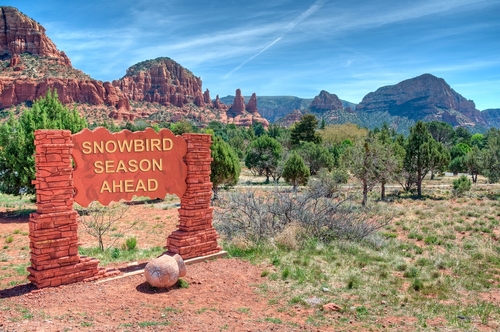 Are You Ready to Retire in One of the Best States for Seniors?
How do you picture your retirement? I am sure we all have a different idea of perfect retired living communities. Retirement conjures up a different picture for each individual, regardless whether you prefer sun, snow or staying near the grandkids. However there are certain basics that the best states for seniors should provide for people over 65.
Covid has put pressure on the dollar but it did show us that we are a lot less geographically bound to our workplaces, or where we choose to retire. This means that retirees can look for the best state that suits their specific requirements and desires.
Snowbirds Flock to Retired Communities in Florida
One such group of retired travelers have found their niche as they move between the best states for weather, in search of the warm climate states in the winter. Snowbirds are always looking for the best places to spend winter. They make up a substantial percentage of the retired communities in Florida during the winter months.
Learn about snowbird shipping and contact a consultant for shipping advice to any of the best states for seniors.
Florida Car Transport
Where do you think the most communities for retired senior citizens are? Well, Floridians have for many years been the self-proclaimed retirement Nirvana for U.S. citizens from all over the country, but there are a whole bunch of other states that are in the running as the best state for seniors, and we will look at these a bit further along. If you love hot weather, diversity and culture, consider Florida as the best state for climate refugees in the United States.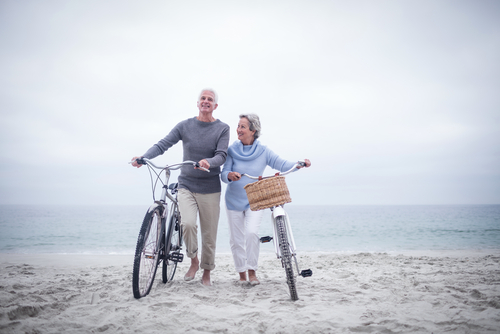 So, what do you do when it's time to retire and you are Moving to Florida? When you need to move your vehicle from one of the retired communities in Orange County, to your favorite retired golf communities in The Sunshine State, Nationwide Auto Transportation is your best choice for Florida Car Transport. Don't forget your FREE AI Assisted QUOTE!
How did we decide what are the best states for seniors to retire? We looked at:
Affordability
Wellness
Culture
Weather
Crime
Inflation and Price
Inflation and the prices of real estate are only heading higher, moreover this has seen an increase of people over 65 needing to stretch their budgets. This makes affordability one of the biggest factors when we assess what are the best states for retired seniors.
Not everyone needs to move to a new state though. If you are happily living near everything you love and need, and your house is paid off, why bother? Sunny states top the list of best states for seniors to retire, however there are those who prefer cooler climates. Maybe you prefer the great mountain ranges or colder lake areas in the country? Read more about how to ship your recreational vehicle, on top of this remember that Nationwide Auto Transportation has more than 16 years experience when it comes to RV and other auto shipping.
Best States for Seniors to Live in | Points to Ponder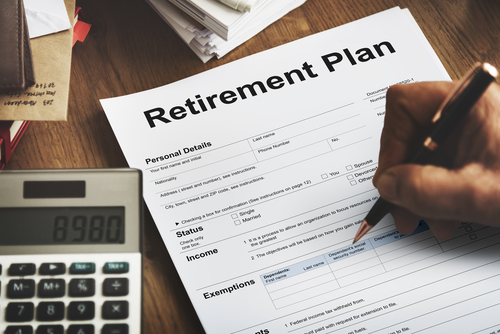 Your choice of the best state to retire in for you has a direct impact on your financial situation, and can make the difference whether your retirement will be your golden years, or something less bright.
Do a thorough evaluation on your current financial and living situation in your current state. You may already be living in one of the best states for retired seniors.
Factor in these costs:

Moving costs
Cost of Living
Taxes
Amenities
Healthcare access

Wherever possible visit the cities and areas that you would like to retire in. This will give you the best feeling of whether you will feel at home there, or if you should continue looking.
Have you considered retiring in another state? Cheapest States to Retire in the United States… and Why Move There?, is an informative read with relevant facts about some of the best places for seniors to live in the United States. Having said that, let's check out the best states for taxes in retirement.
Best States for Retirement Income Taxes
One of the questions that people between the age of 60 to 65 ask is, "Do you pay taxes on retirement income?"
Everyone has their own unique financial concerns about how to reduce taxes in retirement, and knowing which states are more tax-friendly to your specific requirements can help you secure peace of mind after retirement.
The Internal Revenue Service has valuable information regarding Tax Information for Seniors and Retirees, and below we list the top concerns retirees often raise:
Taxes on Social Security
401k Taxes after retirement
Property Tax Levies
Taxes on retirement income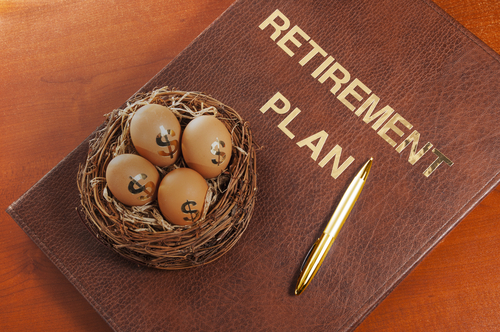 Are there any states with no taxes on retirement income?
Most Americans are facing financial fears of some type, and when retirement looms, these fears can get amplified. When you are working on a tight budget and doing your best to make your dollar stretch a little further, it helps knowing which states offer tax incentives when you are planning to retire in one of the cheapest states for seniors.
Most Tax Friendly
Somewhat Tax Friendly
Moderately Tax Friendly
Not Tax Friendly at all
Alaska
Alabama
Arizona
California
Florida
Arkansas
District of Columbia
Connecticut
Georgia
Colorado
Hawaii
Maine
Mississippi
Delaware
Indiana
Minnesota
Nevada
Idaho
Iowa
Nebraska
South Dakota
Illinois
Kansas
Rhode Island
Wyoming
Kentucky
Maryland
Vermont
Louisiana
Massachusetts
Michigan
Missouri
New Hampshire
Montana
Oklahoma
New Jersey
Pennsylvania
New Mexico
South Carolina
New York
Tennessee
North Carolina
Texas
North Dakota
Virginia
Ohio
Washington
Oregon
West Virginia
Utah
Wisconsin
May offer:
No state income tax
No retirement income taxes, or greatly reduced tax
Affordable Sales tax
Property tax
Estate tax
Inheritance tax
May offer:
No tax on Social Security income
Additional deductions on all, or some, retirement incomes
Less affordable
May offer:
Less incentives and deductions than first two column states
✲Less affordable
May offer:
No or little retirement income tax benefits.
✲Less affordable
3 Tax-Friendly States for Retirees
When you are looking for the best states for seniors, moving to the cheapest states for taxes can keep you financially afloat for a much longer time. As you have seen there are a few factors that influence retirees when it comes to choosing the best state for retirement in the United States, and taxes in retirement is an important one. This said, here are 5 of the best states for retirement taxes.
Tax-Friendly Delaware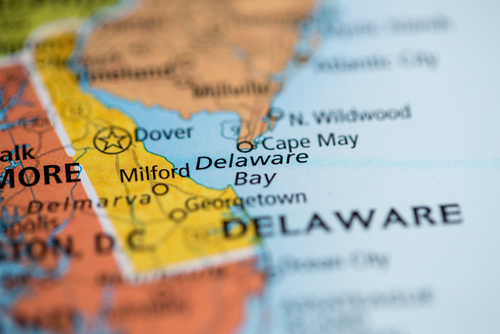 Delaware is the best state for seniors when it comes to taxes. But why do I hear you ask? Well for starters, the state has no sales tax, no death tax and some of the lowest property taxes in the country. Share more of your wealth with your grandchildren and other beneficiaries since the state does not charge inheritance, or estate, taxes.
State Income Tax Range: 2.2% to 6.6%
Median State and Local Sales Tax Rate: 0%
Median Property Tax Rate: $568 per $100,000 of assessed home value
Estate Tax or Inheritance Tax: None
What do you do when you need to relocate to another state, for example, Delaware? Find out from Nationwide Auto Transportation regarding professional Delaware Car Shipping, and here is the Complete Guide to Relocation to help you get organized.
Wyoming | Your Wallet Buddy State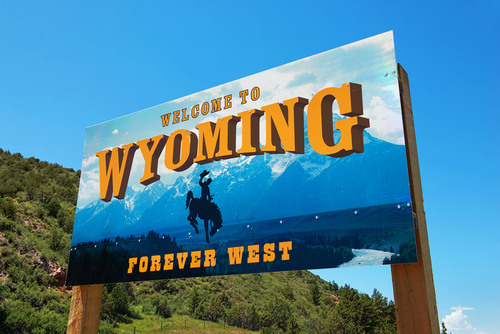 Wyoming – The Equality State gets the ribbon for the tax-friendliest state for middle-class American families to live in, which in turn makes it a tax-friendly state to retire in. Senior citizens can flash their dentures broadly as there is no inheritance, estate or income tax that they need to stress about, and sales tax at 5.22%, is pretty affordable too.
State Income Tax Range: 0%
Median State and Local Sales Tax Rate: 5.22%
Median Property Tax Rate: $605 per $100,000 of assessed value
Estate Tax or Inheritance Tax: None
Get more information regarding Car Shipping to Wyoming.
Nevada | a Safe Bet for Retirement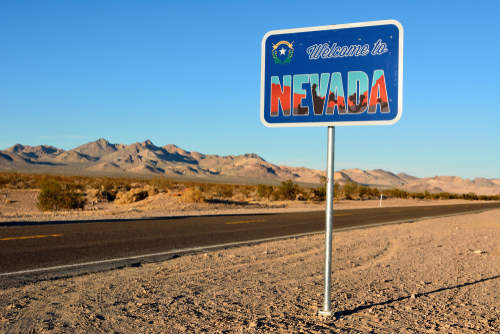 The Silver State has many golden tax savings for over 65s, including no state income, estate or inheritance taxes that retirees need to worry about. Your Social Security check will stretch a little more, but you do pay slightly higher state and local sales tax.
State Income Tax Range: 0%
Median State and Local Sales Tax Rate: 8.23%
Median Property Tax Rate: $572 per $100,000 of assessed value
Estate Tax or Inheritance Tax: None
If you think that moving to Las Vegas will be like winning the jackpot, why not give Nationwide Auto Transportation Nevada a call today to help you move your car from Las Vegas to Atlanta,GA, or any of the other 28 lower states.
The Most Affordable Best States for Seniors
If there is one recurring theme in all the different sections of this, and many other recent posts, is that Americans are biting the bullet financially, and finding the best states for modest income seniors has become more of a factor than ever before.
Many Americans understand that living off a Social Security check in 2022 has not been easy, and it is not going to get better soon, which makes it even more pressing to know what states in the U.S. have the best benefits and affordable services for low income seniors. Although affordability is only one factor, I feel that it carries more weight for low and medium income seniors.
At any rate, here are 3 of the best states for low income seniors looking for the best places to live for low income seniors in the western United States. We start by zooming in on the most affordable state for seniors, The Hawkeye State.
The Rent is Cheapest in Iowa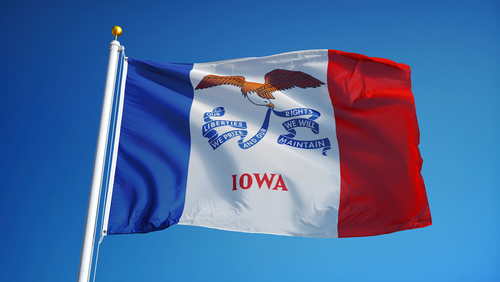 With nearly 18% of Iowa's resident's older than 65, it is interesting to note that low rental prices is a main reason for Iowa's status as the most affordable state overall for citizens that live on Social Security.
2022 Average Rent: $707
Cost of Living index: 88.1
Most Affordable Mississippi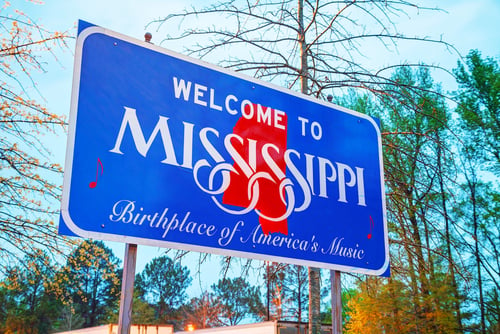 The cost of living is 17% below the national average for those seniors lucky enough to live in one of the best walkable cities in the United States for seniors. This means that the birthplace of blues has the lowest cost of living of all 50 U.S. states, however rentals are not the cheapest, but there are many other saving opportunities here.
2022 Average Rent: $782
Cost of Living index: 83.1
Anchor in Affordable Arkansas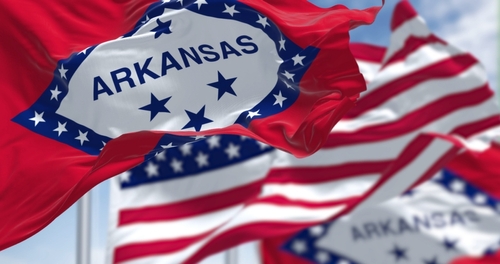 Arkansas is famous for diamond mines, and it's also fast becoming famous for the rental diamonds that can be found in The Land of Opportunity. It shares the top spot for lowest rental prices with Iowa, and that puts the state right up there with the cheapest states for seniors to retire in.
2022 Average Rent: $707
Cost of Living index: 89.9
The Best States for Active Seniors
You would have noticed that there are several factors that determine the best states for retirees and seniors, and all of them seem equally important don't they? Active seniors need space, fresh air and enough activities to keep them entertained and busy. That said, factors like access to healthcare facilities, affordable housing, and low crime rates were also considered when I looked for the state with the best activities for retired folk.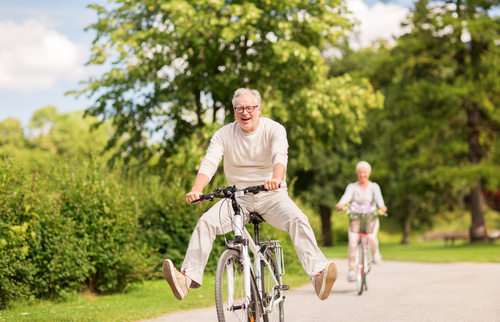 And the winners of the best cities to retire in for active over 65s are…
Active Senior Retirement States | What to Know
There are thousands of unique retirement communities that are dotted throughout the country, so how do you know where is the best place for you to retire? What should you look for in the best walkable cities in the United States for seniors? Here are a few things to consider when you are running around looking for the best state for active seniors:
What kind of jobs are there for retirees?
Property prices
Health care
Exercise opportunities
Local crime trends
Are there agencies who find jobs for retirees or boomers?
What retirement activities for couples are available?
Are there any suitable retired golf communities?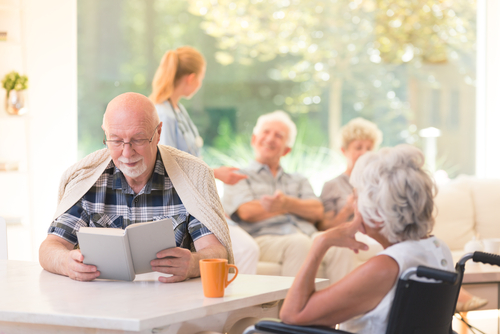 Your ideal state for active retirement has enough activities to keep you busy for two more lifetimes, a low crime rate, a job market with space for over 65s, and there are more than enough quality healthcare facilities that are easily acceptable.
America is the land of opportunities, even for over 65s. Whether you like fishing for tarpon in Florida, or horse-riding on the Montana plains – there are many of the cheapest states for seniors that offer a plethora of activities for those reaching, or living, retirement age.
Daily Activities for Retirees
Boredom can be the silent killer for retirees. Although this time is meant as a reward, full of excitement and happiness… loneliness and boredom can make it very painful. To unlock the goodness you need to make sure that your time is taken up by interesting and healthy activities.
Finding a healthy balance in your personal finance is just as important as it is to keep a healthy mind and body. Having said all that, I've made a short little retirement activities guide that includes retirement activities to keep the old ticker tocking! If you had to type in what kind of retirement activities are near me, below could be your results: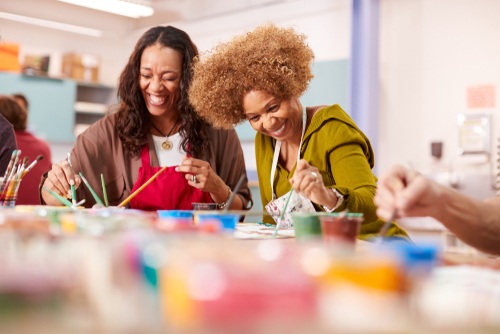 It is very important to exercise and to track your health
Stay in touch with family and close friends
Create passive income streams
Spend time outdoors
Have a strict budget that you stick to
It is very rewarding to give back to your community in your golden years, therefore it is a great idea to find out what volunteer activities for retirees are available. Another pertinent question to ask is what kind of part time jobs for retirees are available in the state or city that you are looking at for retirement. Reading is also a great pastime for seniors, and there are many free e-book providers. Read to learn and read for fun, but keep reading.
Best States for Weather When You Retire
There are 7 significant climate zones in the United States:
Northwest Coastal
High Plains
Midwest
Mid-Atlantic
Southeast
South
Southwest.
These regions have their own unique weather patterns with varying amounts and types of precipitation (snow, hail, rain, etc.), as well as different temperatures. There are some over 65s who cannot tolerate cold, snowy winters, just as there are those who cannot live without it, and the opposite is also true for those who follow the sun all year round.
The National Weather Service keeps you updated on the latest weather in your area, and whether you live in one of the best states for climate change, or in a less temperate one, Nationwide Auto Transportation is your professional auto shipping partner. See what their clients have to say!
Year-Round Nice Weather Places for Retirement
There are a few states and cities with temperate climates in the United States throughout the year. The places we chose have a median high temperature of 90°F in July, and in January the mercury does not fall below 32° F. They are also affordable and some are even on the list for best states for seniors to retire in.
Astoria, Oregon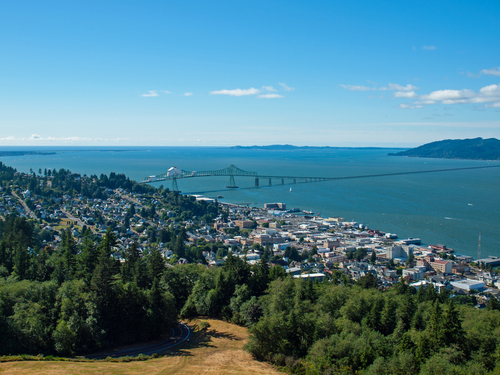 This picturesque fishing village is surrounded by forests and is just a hop, skip, and a jump from the Pacific Ocean.
There are many parts in Oregon where the extreme cold and heat can be avoided, and Astoria ranks right up with the best climate in the midwest region of the United States. It hardly ever snows here and the July high only reaches 67°F.
January low temperature: 38°F
July high temperature: 67°F
Normal precipitation: 67 inches
Atlanta, Georgia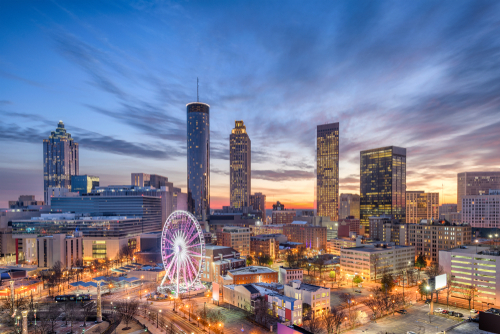 The birthplace of Coca-Cola, and the capital of Georgia, has more than enough activities and attractions to keep any over 65, fit, warm, and happy. Aquariums, amusement parks or museums – the city has it all for seniors, and even more for younger folk.
Atlanta may have some fairly hot summers, but if you chose it as the best place for retirement for you, expect mild winters and rare snowfalls and cold snaps that pass quickly.
January low temperature: 34°F
July high temperature: 89°F
Normal precipitation: 50 inches
Eureka, California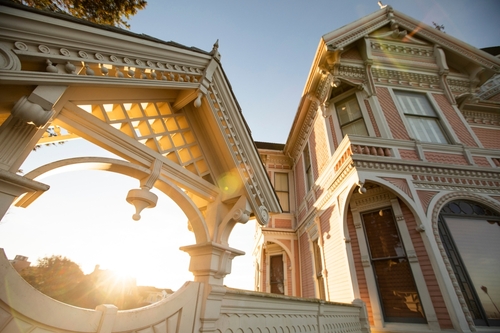 Eureka embodies everything that is California, and then some. Redwoods, Antique Victorian architecture, craggy coastlines, and a booming cannabis industry… there is something for everyone, whether you are 16, or 67!
California is not only one of the best states to live in for climate change, it is the best state for seniors who enjoy pleasant temperatures throughout the year. Most of the towns and cities in northern California don't dip below freezing in winter and summers are quite balmy. A hot summer's day is a rarity with the median high for summer at 63°F, while in contrast winter days average a low of 41°F. Situated on the shores of Humboldt Bay, it can get extremely foggy at times.
January low temperature: 41°F
July high temperature: 63°F
Normal precipitation: 40 inches
Healthy Vibe = Healthy Retirement
Can you guess what percentage of Americans are over 65? The U.S. Census Bureau reports that at the moment the 56 million over 65s account for just under 17% of the country's population. With this said, it helps to know where the best places for a healthy retirement are, and healthy seniors can look at any of the places below for a healthy and happy time in their golden years.
Yavapai County, Arizona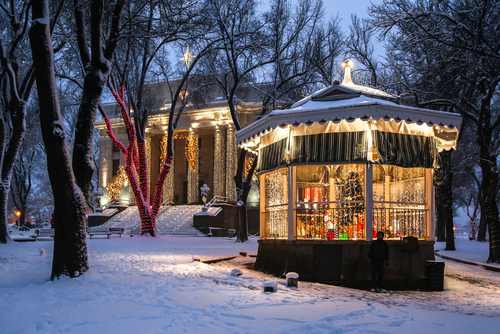 This is as close to the old west as any retiree will get to live in. A rustic lifestyle set against a backdrop of jaw-dropping, natural beauty, Yavapai County includes the cities of Prescott, Chino Valley, Sedona and Camp Verde.
The county was founded in 1864 and is amongst the oldest in the country, as are the people who live there – Nearly 28% of the population has reached 65 and older. The town has 136 primary care physicians.
Curry County, Oregon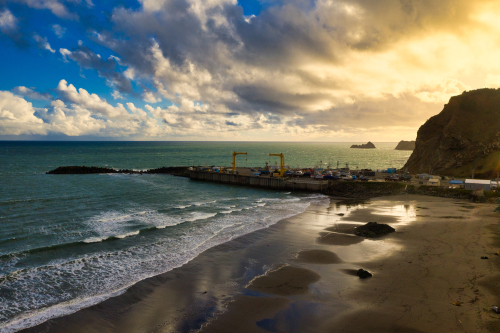 Port Orford, Gold Beach and Brookings makes up this Oregon county of around 24, 000 souls. Curry County is the county with the fastest growing population of over 65s in the country. More than 30% of the residents here are over retirement age, which is testament to the area's healthy aging for seniors.
One of the reasons why Oregon is amongst the best states for healthy seniors, is the many recreational activities that include parks and other places that encourage physical activity and seniors healthy living. There are 16 primary care physicians in Curry County.
San Juan County, Washington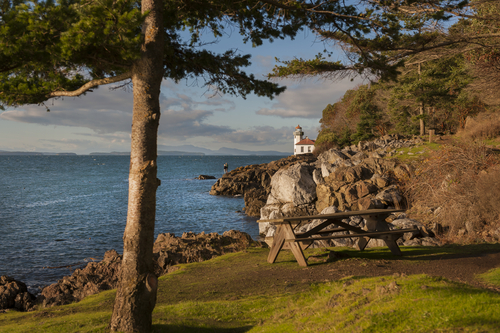 With only 15% of adults that do not do any physical activity, San Juan County is rated as having the healthiest retirement community in the country. The obesity rate is very low compared to the rest of the U.S., and when compared to national averages, less people smoke or drink excessively.
Friday Harbor and Waldron are two of the picturesque towns in the county that seniors find appealing as a choice for retirement. The county has more mental health care providers per person than in any other state. There are 11 primary care physicians in San Juan County. If you want to know how seniors stay healthy here, a visit to the Salish Sea county is a must.
How Seniors Stay Healthy – 6 Tips
Here are a few tips to show how activities promote a healthy lifestyle for seniors. Healthy living should start long before you reach retirement age, but what can you do to stay fit and healthy when you reach your golden years?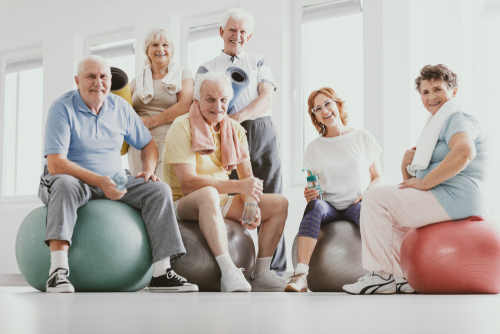 Stay, or get active
Take your supplements
A healthy diet is paramount
Frequent hands wash can protect your immune system
Manage your stress
Make sure you get loads of rest
How social connections keep seniors happy? Loneliness can be a mental, and physical, destroyer and it is important to know how social connections keep seniors healthy. A strong social network for over 65s helps with improved life quality and an overall improvement of the retirement experience.
As we start the final section that covers what states have the best healthcare for seniors, here is an article for those seniors who like vintage and classic cars. By the way, if you own one of these you should consider enclosed or classic car shipping when it is time to move to your retirement state of choice.
What are the Best States for Healthcare for Seniors?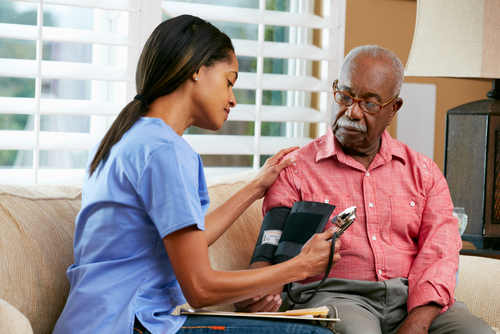 When we started looking at what states offer the best medical benefits for seniors, it became evident that Americans over 65 want quality and affordable healthcare. There are more than 65,000 Baby Boomer candles blown out every day—that's 10,000 new retirees every day, and the number is set to continue growing.
With great age comes great medical bills! This article has proven that not all things are equal, and that there are states that are better for retirement than others, for various reasons. That said, here are the top 5 cheapest states for healthcare in the U.S.
| | | |
| --- | --- | --- |
| State | Rank | Total |
| Minnesota | 1 | 66.70 |
| North Dakota | 2 | 65.02 |
| Massachusetts | 3 | 62.12 |
| California | 4 | 61.72 |
| Nebraska | 5 | 61.55 |
Car Shipping to the Best States for Seniors
Eventually the time comes when we all have to say that enough is enough… and that is usually when you reach the age of 65, and that is when seniors start looking for the best state for them to retire in. This, and other recent articles, have shown that retirees are looking for ways to make their retirement fund last longer, and moving to the cheapest state for seniors can stretch your dollar a little further.
Nationwide Auto Transportation understands the financial and time constraints when it comes to shipping your car to another state. Our knowledgeable consultants will assist you with the best route to your new hometown – Contact Us today for your free quote and if you are over 65, ask for an extra $50 off your quoted price!