Reading Time: 8 minutes
Shopping for a used car can be both daunting and exciting. Defects may not be all that visible at first, but end up costing you a pretty penny later on. In this post, we aim to provide you with the tools and resources that will hopefully help you make an informed buying decision. Pre-Purchase car inspection is by far the most important step in buying a used car from America's auto auctions or online.
Being as informed as possible will help you avoid any 'lemons'. How can you be informed, if you don't perform a pre-purchase car inspection?
Make a list of cars you're targeting, and do research on all the models to find out about price points, repair costs, and common defects. What will the car be worth in another three or so years? Having a keen eye for weak points will give you some bargaining power.

Use the

Kelley Blue Book

pricing tool to get a price quote. Bear in mind though, that a car's mileage and added features can affect its value.

Ask all the questions you can think of and then some. A reputable seller or dealer will gladly provide the answers. Has the car been involved in any collisions? What is the mileage? How many previous owners have there been? What are the reasons for selling the car? Has there been any electrical damage?

If possible, do a physical assessment before taking it for a test drive. Look for rust, flood damage, or signs of body repair that could lead to potential headaches.

Take a test drive, if possible. If you're buying a second-hand vehicle, it is always recommended that you test drive it in a large parking lot and also on a road where you can go a bit faster than 60 mph. Pay attention to the functioning of the lights, power windows, heating, and air conditioning, windshield wipers, brakes, and the steering wheel alignment.

Request a history report, because not all sellers will disclose the whole truth to a potential buyer. Takedown the 17-digit Vehicle Identification Number (VIN) and look for a detailed history report on

Autocheck

and

Carfax

.

Do your own vehicle inspection using our inspection checklist below, and, if the vehicle passes muster and you're starting to think about buying it;

Book a professional pre-purchase car inspection.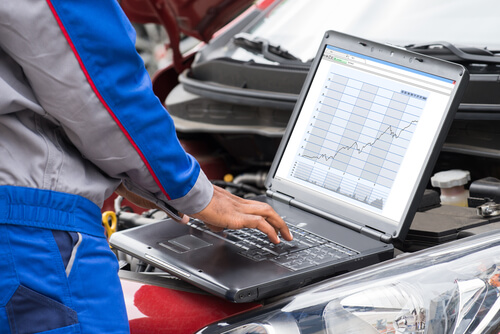 Used Car Inspection Checklist
At the very minimum, you should perform an inspection of the car using the used car inspection checklist below. If you're buying a car online from out of state, and you're unable to go see and inspect it, you should make use of one of the car inspection services near you. (We've created a handy list which you can download here.)
What should you inspect when buying a used car? In short, everything. Our checklist includes specific things to look for when you inspect:
The bodywork (exterior)

The interior functions and aesthetics

The mechanical parts inside and out

The tires

The engine

The exhaust

The odometer
The items on the car inspection checklist point to important symptoms that might indicate big and potentially costly repairs. Inspection can help uncover major issues such as structural damage if the car has been involved in an accident. So what if you found your perfect vehicle but it has issues? Well, by performing the vehicle inspection checklist, you will be able to negotiate the price down and find out from a mechanic how much it will cost to fix. Then it's up to you to decide if it's a good investment.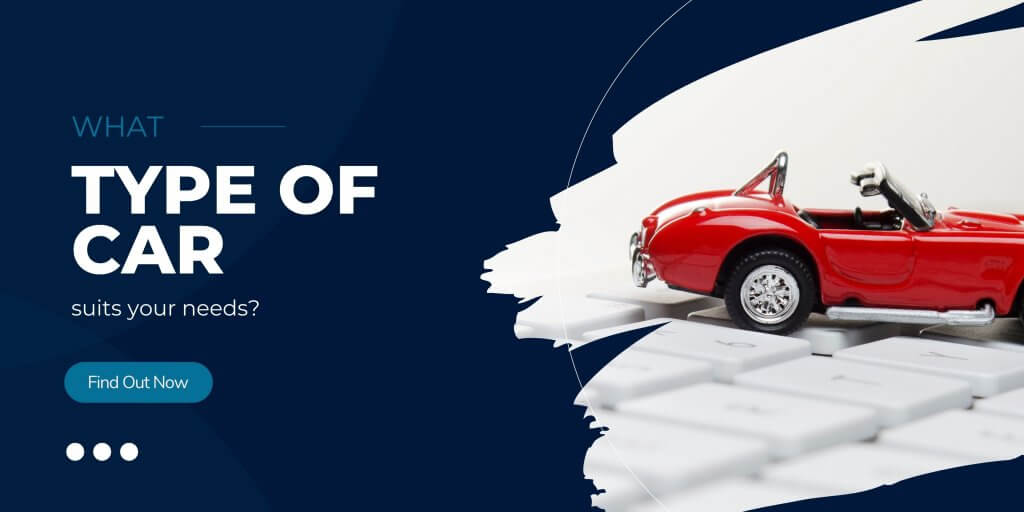 People often ask how many miles a good used car should have. That is obviously an important sales point, and it depends on the car. Approximately 12,000 miles a year is a good average. However, you may find cars with less than that – which is perfect. Many cars do have much more than that due to significant commuting distances.
Satander Consumer USA posted a list of SUVs that last beyond 200,000 miles, and that included five American made models. These cars, provided they pass the pre-purchase vehicle inspection would, therefore, be good cars to have on your shortlist. Here they are:
Toyota Sequoia, 6.6 percent

Ford Expedition, 5.4 percent

Chevrolet Suburban, 5.2 percent

Toyota 4Runner 4.2 percent

GMC Yukon XL, 3.9 percent

Chevrolet Tahoe, 3.8 percent

GMC Yukon, 2.8 percent
The same report found that the Toyota Avalon, Honda Accord, and Ford Taurus were the longest-lasting cars, while the Toyota Tacoma, Honda Ridgeline, and Toyota Tundra were the longest-lasting trucks.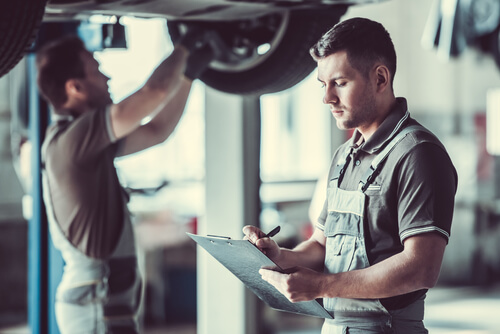 Should I get a used car from a dealership inspected by a professional pre-purchase car inspection specialist?
Reputably used car dealerships typically perform pre-purchase car inspections before placing a vehicle on their floor. So, if you're buying a car online and can't inspect it yourself, it's usually quite safe to buy from a reputable dealership.
As part of their certified pre-owned vehicle programs, trustworthy dealers subject all their cars to rigorous pre-purchase car inspection before they certify them. All dealers are required by the Federal Trade Commission (FTC) to post a buyer's guide in every car they sell, and this guide must specify whether the car comes with a warranty, or whether it is sold as-is. Always have a car that is sold "as is" inspected.
Always request a pre-purchase car inspection if you're buying from a private party first to help ensure that the vehicle is safe and in good condition.
Who can conduct a used car inspection?
Our used car inspection checklist can help you perform your own free, basic pre-purchase car inspection. However, if you really like the car and don't notice any issues, it is still a good idea to get a mechanic to perform a professional inspection. If you don't know a trusted mechanic, you can also request an inspection from:
Automobile repair shops

Mobile car inspection services

Car inspection companies (check out our list below!)
How much does it cost to do an inspection on a car?
People have lots of questions when it comes to pre-purchase car inspections.
Are car inspections free?

How much does it cost to have a mechanic inspect a used car?

How long does a car inspection take?

Can I find a car inspection near me open on Sunday?
Well, it really depends. You or a friend (even a friend who is a mechanic) could inspect the car for free. But ultimately, you are buying peace of mind, so it's worth investing a small bit of money into potentially saving a lot by investing in a professional pre-purchase car inspection. Vehicle inspection specialists are highly experienced in assessing cars, plus, they use exclusive technology to ensure accurate and consistent results.
Mechanics typically charge a nominal fee for a basic used car inspection. Dedicated car inspection companies charge approximately $100-$200 for a thorough pre-purchase auto inspection that covers more than 150 points. They may even do a test drive and provide photos:
Engine

Exterior

Tires

Brakes

Belts

Radiator

Hoses

Fluids
It's hard to say exactly how long a car inspection takes, but a pre-purchase car inspection typically doesn't take long at all. It could be anywhere from 15 minutes on a newer car to an hour for a thorough inspection of an older used car. Classic cars, commercial vehicles, and exotic cars will take longer and will probably cost more than a standard car. These cars should be inspected by specialist inspectors only.
You should also factor in the time it takes to fill in your pre-purchase car inspection paperwork, which could take 10 minutes. However, you may have to wait in a queue, and that could take time. If you can't take off work in the week, you may want to find a car inspection center that is open on the weekend. Alternatively, find a mobile car inspection company that will come to you.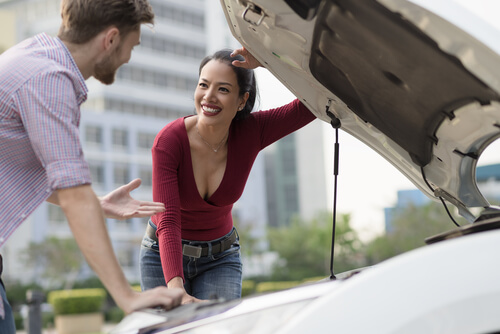 The LemonSquad operates around the entire US and they send ASE certified inspectors to you – or to the car you wish to buy. They charge around $199 for a pre-purchase car inspection on an exotic car, $149 on a standard car newer than 20 years, $264 for a classic car older than 20 years, and $219 for all commercial vehicles. You could ask them for optional add-on checks, including:
Experian Autocheck

True Market Value Assessment

Verbal Vehicle Assessment Report
AiM Certify also offers nationwide coverage with more than 1,200 full-time inspectors around the country who will travel to you. They offer four comprehensive pre-purchase vehicle inspection package for you to choose from, starting with a 150-point bumper-to-bumper, top to bottom check. You will receive a thorough condition report, complete with a vehicle grade, inspector comments, and pictures.
If the pre-purchase car inspection turns up major issues, it might be a good idea to reconsider purchasing the vehicle, or you might ask the seller to repair the issues first. If you still want to buy the car, you could use the pre-purchase car inspection to negotiate a lower price.
To find a car inspection place nearby that is open on a Sunday, you may want to phone around and ask whether they're available on weekends.
Looking for a professional to do a pre-purchase car inspection? The companies below can help. Use our list to find one near you!
Simply google these keywords and you should find a company to help you:
car inspection near me

car inspection stations near me

car inspection places near me

car inspection centers near me

car inspection locations near me

who does car inspections near me?
Still can't find one? Use our list to find one in your area:
Car Inspection NJ –
Car Inspection Austin –
1626 Auto Inspections

Mario's Inspection Station
Car Inspection NC –
Mr Inspection of Pineville
Car Inspection Pittsburgh –
Car Inspection Springfield MO –
Car Inspection Staten Island –
Car Inspection Kansas City –
Car Inspection Philadelphia –
Car Inspection Ithaca –
Car Inspection Harrisonburg VA –
Shenandoah Automotive Service Center
The Dark Side of Pre-Purchase Car Inspections
Congratulations on doing due diligence before buying the first car that comes your way. Buying a used car is a big deal. After all, you're paying a lot of money for it. One of the most difficult parts of buying a second-hand car is having to walk away from one on which you have your heart set, but common sense disagrees.
If you're overly eager to purchase a specific vehicle, it may put you in a position of vulnerability. You may be prepared to accept an offer with which you're not entirely comfortable, or you might settle for a car that will give you trouble down the road.
That's why a pre-purchase vehicle inspection is such a crucial part of the used car buying process. You can use our checklist to perform a visual check of the basics, but you still need to have a professional perform a pre-purchase vehicle inspection before you buy it.
Remember, there's a reason why the current owner is selling the car. Use a comprehensive auto inspection to provide you with that little bit of peace of mind so that you know the car is in good shape before you sign on the dotted line.
Found the perfect car AND it has been cleared by the vehicle inspection company? That's wonderful news! Now it's time to consider whether you ship or tow your car home. Want to ship it? Call Nationwide Auto Transportation to bring your car to you. We operate across the country in all 48 lower states, with regular routes running between major centers. Call us today for a free quote!
Download free PDF here Used Car Inspection Checklist