Reading Time: 9 minutes
Do you want or need a car? Can you afford to buy a car right now? Let's consider the questions to ask before buying a car.
Are you considering buying your first car? Then you've come to the right place! Much thought goes into the process and it's easy to run into trouble, so we hope that you will heed the advice in this guide to ensure you make the right decision.
As with all big decisions, it is a good idea to have someone nearby who knows a lot about cars. Although this post will provide many valuable tips, it will not substitute the hands-on experience of a knowledgeable expert of an experienced car buyer, restorer, or mechanic – especially if you're thinking about buying a used car.
Do I want or need a car?
Okay… It's probably not our place to ask this question, but you should ask it of yourself and give an honest answer. Let's face it: everyone wants a car. But do they NEED it? The global economy is extremely tumultuous right now. All our plans have basically "gone 2020" on us. 🙂 It is a good idea to determine whether you want or need a car first. Some good reasons why you might want to buy a car could include:
Owning a car makes you independent. Being able to get to and from work, school, or recreational events. While that is a good reason, you must ensure that you earn enough to make the monthly repayments and small incidental costs worth your while.
Owning a car means that you are not controlled by public transport timetables. Another good reason: who wants to get up at 6 am to catch a bus when they could drive themselves into work at 7.30? Sometimes, public transport is quite inconvenient. However, if you're often tired, or if you like to go out drinking with your pals, it's probably best to catch an Uber instead.
More ???
Owning a car means you are on the same socioeconomic level as everyone else. Because everyone else has a car. If you attend school, you may be feeling left out when everyone else has a car and you don't. But is that a good enough reason to take on more expenses than you can afford?
Owning a car opens up more options and opportunities. Open up more opportunities for yourself. Having a car does open many doors. You could start your own delivery or driving service on the weekends and at night to supplement your income. The car might just pay for itself in a short space of time.
Now, do you need to read: Buy Your First Car | Guide for School Leaver or College Student?
It's Up to You!
There could be many other valid reasons why you might be thinking about buying your first car. It's up to you to decide whether it is valid.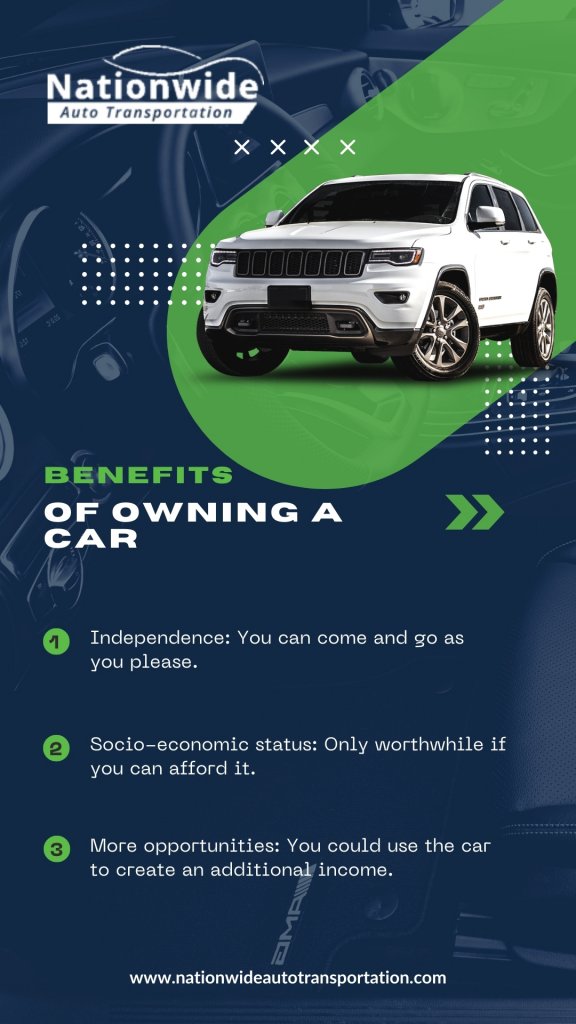 Can I afford a car right now?
When you're tempted to buy a car, you might throw all caution to the wind. You might tell yourself that you might have to cut back and tighten the belt here and there. We've all been there and done that. In some cases, there are unexpected costs that might sneak up on you. Used cars break down more easily because they are older and they have already sustained some wear and tear. In some cases, they don't have an immaculate service history. But even if you buy a brand new car, there are various additional costs to be aware of that you are not spending right now.
What are the hidden costs of owning a vehicle?
Some of the costs of owning a vehicle will be negated by the money you already spend on public transport, but owning a car usually works out more:
The sticker price that dealers place on cars is the base price. Once you've qualified for financing, they add a range of other fees, including:

Dealer commissions
Warrantees
Additional scratch, dent, and tire and rim insurance (optional, usually)
Life insurance so that the amount owing on the car is paid in the event that you can't

Insurance. You will have to apply for your own auto insurance, which is charged based on where you live and where you park the car.
DMV costs. You will have to obtain licensing and registration from your local DMV office to legally use the roads.
Car washes – unless you do it yourself – if so, check out our list of super cool car cleaning hacks. 
Gas and Maintenance
Gas. Most cars need gas to get from point A to point B and it's not cheap. Also, gas prices fluctuate all the time, so you can't really set a budget for this knowing that it will remain exactly the same. It's better to overestimate and put whatever you save away for a rainy day. You can also look at ways to save on gas.

Some banks or other financial institutions as well as loyalty programs offer discounts or points on gas. It's a good idea to check whether you have something like that available to you.
You could also do a lift club with some school buddies or workmates.

Services and maintenance. Most motor plans include at least a few free services while your car is under the manufacturer's guarantee or even a dealership's extended warranty. However, if you don't have free services, you will have to pay for that out of pocket. Ask some questions about local repair centers to find out how much a typical service will cost if the car is no longer under a motor plan.
Replacement tires or snow tires as needed.
Roadside assistance – sometimes included with your car's life insurance or with your auto insurance.
Remember the Incidental Costs
There are often other incidentals, such as oil, antifreeze, and small repairs that are not covered under your set monthly repayments. It's a good idea to save a small amount of money every month and to set it aside for unforeseen expenditures.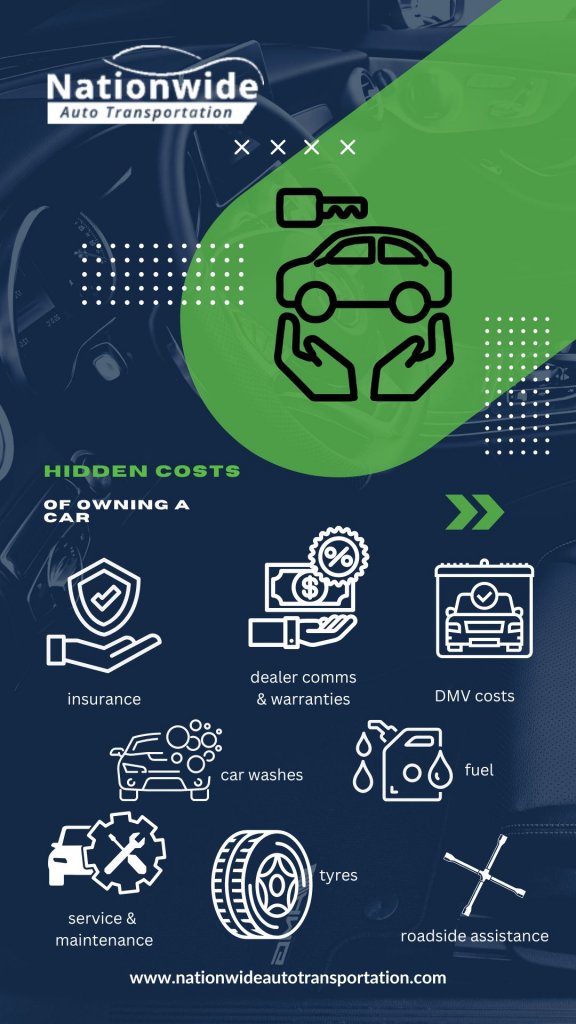 What should I do before applying for vehicle financing?
If you need the car quite urgently, it is fine to apply for financing. Before you do that, however, note the following points:
Build a solid credit record.
Put down as big a deposit as you can afford.
Be clear on your budget.
Find a good financing deal.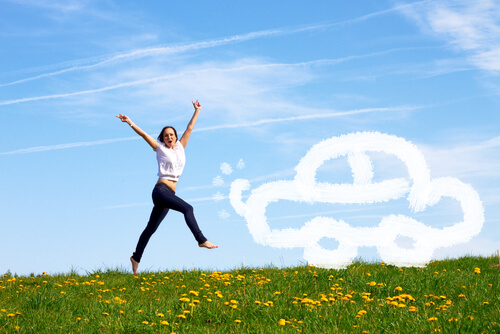 Should I buy a new or used car?
Knowing the "hidden" fees to buying a car and the costs of ownership, you can calculate what you can afford. It's crucial that you stick to your budget when deciding whether you'll be buying a new or used car. The ideal middle ground is a Certified Pre-Owned car. It combines the benefits of a well-cared-for car with a price tag that's a bit more palatable. Experts often recommend buying a demo model car that's 6-12 months old with low mileage – that's 10 – 15, 000 miles per year and much less than 100,000 in five years.
Start the decision process by drawing up a shortlist of desired cars. Read up and learn everything you can about each car and take your time to understand all the pros and cons to each model.
If you live in a rural area or an outlying area far from major centers, be sure to consider your access to service centers. Some car models are rare in these kinds of areas, and if the local repair centers do the repairs, they probably don't keep rare parts in stock. That means you must either take your car into the city to be serviced, or you need to have them order the parts, which can take weeks – especially if they have to be imported.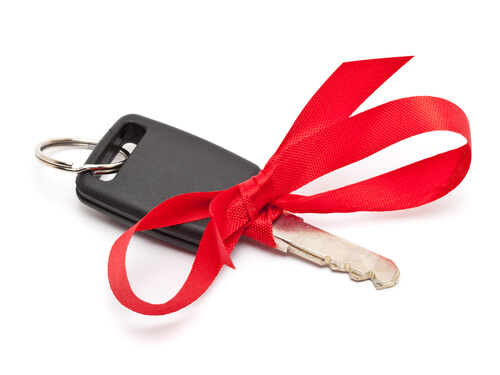 What are the best brands and models of cars for new drivers?
Of course, you want a brand new car, but it's usually not practical for first-time buyers. If you have not had a drivers' license for a good several years, it is often a good idea to buy a cheaper, smaller car that will cost less in repairs and maintenance. That way, you can build up experience in owning, maintaining, and driving a car without paying through your nose for a costly decision.
Speaking of wants, some people would settle for a plain car, while others have additional expectations. Of course, you want to buy a car that's practical for you. If you're the only person driving short distances in the car, you don't need a whole lot.
Remember, the more expensive your car, the more expensive the insurance…
However, if you have a family or an active, sporty lifestyle, you might look at the following options:
A reasonably good sized trunk
Automatic sliding windows
Phone charging jacks
MP3 connections
Luxury features include under-seat built-in storage, leather upholstery, separately controlled air and back-seat heating, and TV screens in the backseats. You might also need to check whether you need to hitch a trailer to the car and consider how you will use the car. There's no point buying a large SUV if you're the only one who uses it for short drives to and from work.
CNBC rated the following cars as the best affordable models for first time buyers:
Subaru Forester
Honda Accord
Honda CR-V
Subaru Legacy
Toyota RAV4
Kia Optima
When you research your top choices, look at the following aspects:
Consumer ratings on the model
Expected mileage from the specific make and model
The five-year cost to own your chosen vehicle
Information about the vehicle's likely lifespan
Does it run on gasoline, diesel, electric or hybrid?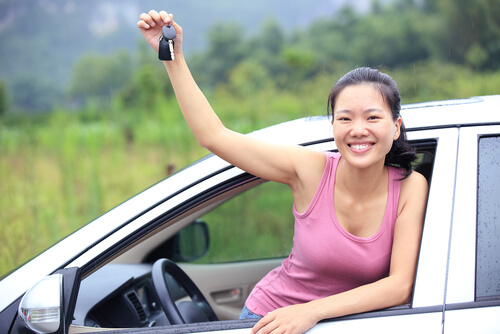 Good places to buy new and used vehicles
Technically, there are many places to buy a car:
Sometimes, it pays to buy a car from out of state. You can always use car buyer's auto transport to have the car brought to you.
dealers have a reputation to protect
Earlier, we touched on buying your first car from a reputable dealer. Of course, not all dealers are trustworthy, but we obviously can't tell you whether you can rely on your local dealer. It would be better to look at their online reviews. One bright light is that dealers have a reputation to protect, and affiliations with financial institutions, local chambers of commerce, and the Better Business Bureau to protect. The most important point is to find a dealership that has been in business for several years.
Likewise, not all individuals selling their cars on the side of the road, on Facebook Marketplace, eBay or Craigslist are trustworthy. All you can do is due diligence. Ask lots of questions and drive a hard bargain.
Questions to ask before buying a used car
Here are some questions to ask if you're buying a used car – from a dealer or private seller alike:
Why are you selling the car?
Was the car used for business or private?
Where did you park the car during the day? And at night?
Do you have kids?
What was your typical daily commute like?
How many long road trips have you done?
When last did you replace the tires?
Did the car undergo any major repairs? What kind of repairs, and when?
Has the car been in any serious accidents? (fender benders don't count!)
What should I look for when taking a car out for a test drive?
When you go for a test drive, be sure to bring along someone who knows what to look for. You don't want to buy a lemon! And be sure to run checks on sites like CarFax and TrueCar.
The purpose of your test drive is to assess the car. So while you're driving it, speak to the seller and ask questions and observe the following:
Do you hear any unusual sounds?
Look underneath the spot where the car was parked for any fluid leaks.
Divide the mileage by the amount of years the car has been on the road to determine if it has a reasonable annual mileage – to too high, but also not too low.
Note any discolorations or changes in the paintwork.
Look at the interior and exterior to see whether the car was well cared-for.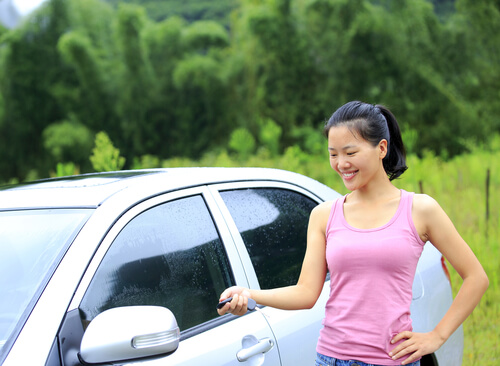 Buying your first car is a big decision and it warrants putting a lot of thought into it. Never rush into a big, long-term commitment, and take all the advice you can get.
Read our related posts: