Reading Time: 12 minutes
Age does not play a factor when buying a used car, and it stays an exciting, yet daunting adventure whether you're 22 or 69.
It can also be very risky if you have no clue or plan! This post is your 'buyers guide' to buying a car out of state from a dealer.
Nationwide Auto Transportation has been shipping used cars across America for more than 12 years, and their tips for buying a used car from a dealer will make your used car buying journey, a stress-free one.
The Nationwide Guide to Buying A Car Long Distance From A Dealer
$30,000 to $40,000! That is the average price range that the post-pandemic American used car shopper is faced with when buying a used car from a dealer, out of state or not. Whether you're buying a used car in Texas from a dealer, or a brand new supercar from another country, buying a car is one of the top three lifetime expenses for most of us, and as such needs special attention. Read on to learn what to do after buying a used car from a dealer and other tips.
Nationwide Auto Transportation is registered with The Federal Motor Carrier Safety Administration, and is a highly experienced auto shipping company that daily ships hundreds of cars all over America. They offer great deals on Car Buyer Transport, and if you own a classic, or supercar, the company employs the latest technology available to ship your car safely and affordably.
Why Are Used Car Prices Staying So High?
The answer to why used car prices remain high is directly due to the age-old problem of supply and demand. Prices are staying high because used car dealers are still faced with a very low supply of new vehicles. This in turn starts a domino effect that inflates prices of all used car age groups down the tier.
Before the pandemic started about 77% of used cars sold for less than $25,000. This has dropped to 35% of sold inventory. On the other side of the scale, used cars sales above $40,000 have grown from 5% pre-pandemic, to 25% of cars parked on dealer lots today.
While prices seem to be set to stay on the higher end of the scale, for a while at least, it is a good idea to take some extra time when buying a car sight unseen from a dealer. When you look at the average time that e-buyers are spending on the process of buying a car from a dealer on the internet, it has escalated a whopping 93% from 89 to 171 days in less than a year. Read the Nationwide Guide to buying a new car out of state from a dealer online, and other helpful posts on our informative BLOG.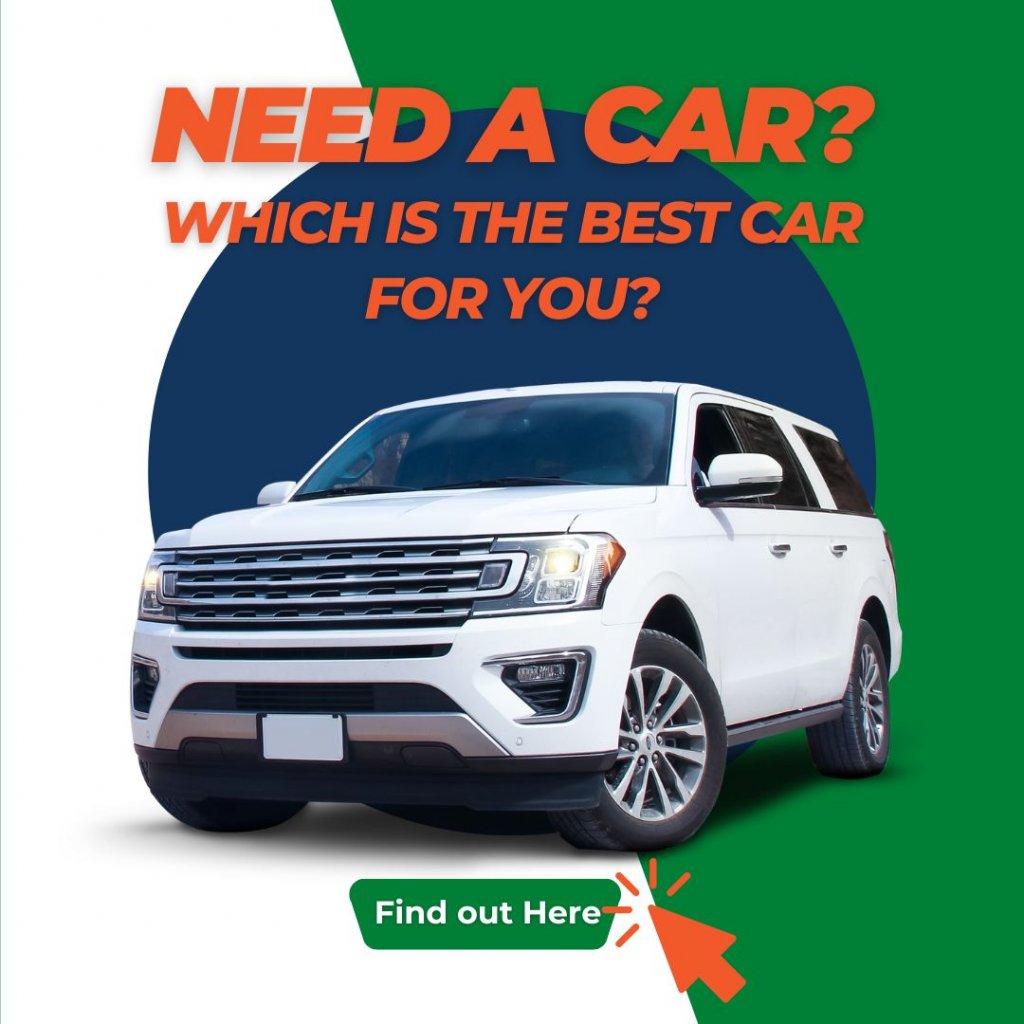 How To Buy A Used Car Online: What Is a Buyer's Guide?
As mentioned earlier, knowledge is power and when you know what to do after buying a used car from a dealer, as well as all the right steps leading up to it, you will drive out smiling and not driving a lemon.
What should you know:
A used car dealer is obliged to put a Buyer's Guide on all their stock
You should insist on a BG when you buy a used car online
The Guide will show:

if a car has a warranty
or is being sold "as is"

A vehicle history report contains invaluable information about what to look for when buying a used car from a dealer
What about independent inspections?
Seriously look at your available payment options
What to do if you end up buying a lemon car from a dealer?
Sometimes you make things more difficult by yourself by not getting professional help. When it comes to car shipping across the length and breadth of the country, Nationwide Auto Transporters comes highly experienced. We specialize in Auction to Dealer Car Shipping and recommended by hundreds of happy customers in their REVIEWS. If you need more information regarding how to buy a used car online from another state, you are at the right place.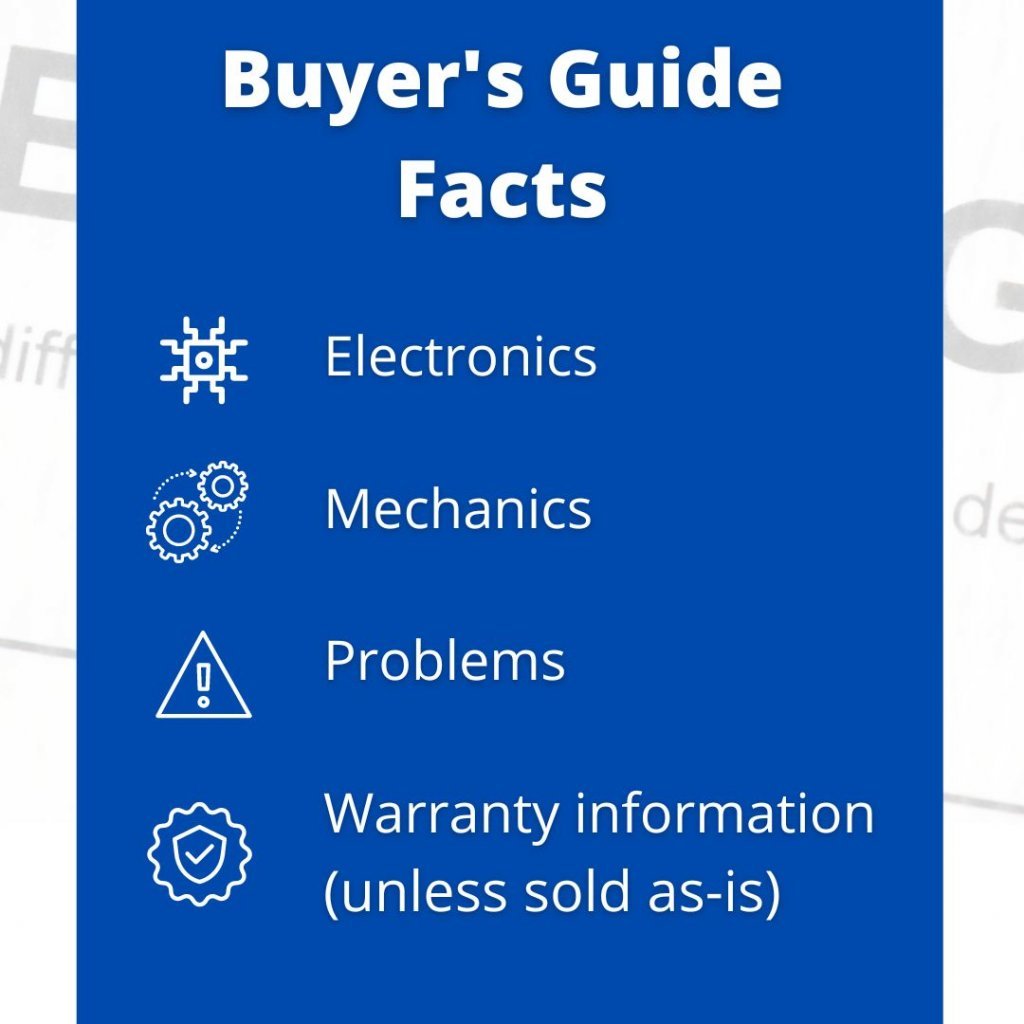 How Do I Do Homework on How to Buy a Used Car?
What does doing homework on how to buy a used car even mean? The first thing is that it could save you a trunkload of worries and dollars. Follow the steps below on how to buy a used car online, and still stay carefree and smiling:
First start by looking at what kind of car you think you may want/need.
Then think about what you would like to use it for
Your budget should play a large part in your choice of vehicle. Consider the following costs as well:

Registration
Insurance
Gas
Maintenance

Do more research that includes:

Models
Options
Repair records
Safety tests
Mileage
What Questions to Ask When Buying a Used Car From a Dealer?
Now that you have isolated a few options (although you will probably have a favorite), it is time to know what questions to ask when buying a used car from a dealer. Start by asking dealers for an out of the door quote, in writing of course. Once you have this information it will help you to:
Confirm advertised price
If any discounts in play
Rebates
Make sure the car is actually real
Notice any add-ons or unnecessary costs and charges added at the last minute
Buying A Used Car From A Dealer Checklist
Now things start to become a little more personal. Get as much information regarding your chosen dealer/s before you even make an appointment. Browse consumer protection agencies, local as well as state, to check for any unresolved issues regarding the dealer.
Read this post on how to choose a reliable shipper, and also check out how to safely buy a used car on Craigslist. Search the internet for any mention of the dealer's name linked to words like 'complaint', or 'scam'.
Remember that once you have made your purchase, Nationwide Auto Transportation will safely and affordably ship it to your door. Our super smart and free calculator will tell you the costs with just a few keystrokes of information.
What is a Buyers Guide When Buying a Car Out of State From a Dealer?
All dealers must display a Buyers Guide when they offer a used car for sale. They have to give it to the buyer when the sale is concluded. This includes:
Light-duty vans
Trucks
Demo models
Program cars
Most recreational vehicles and motorcycles are excluded from this, so when you purchase from out of state, Nationwide Auto Transportation will safely take care of your RV and Motorcycle shipping needs.
What Does The Buyers Guide Tell You?
Every used car that is for sale, or sold, should come with a Buyers Guide. From this you can learn:
The vital systems that control the electronics and mechanics of the car. This includes any problems that you should be aware of.
Does the car come with a warranty or is it sold 'as is'.
What percentage of the repair costs is the dealer responsible for when buying a used car from a dealer warranty?
That you should get all promises in writing.
You should ask for an independent inspection by an unbiased mechanic.
Visit ftc.gov/usedcars for a vehicle report.
If your deal is done in Spanish, insist on the same language guide.
All the information regarding the dealer.
It is good to remember that a spoken promise is very hard to prove and that the Buyers Guide for dealers in Wisconsin and Maine differ from the rest of the country. Nationwide Auto Transportation has ROUTES that cover most of the United States. Call us today for a free quote when you buy a car in another state, and if you need it fixed, is there a cheaper state for repairs? Want to know what the cheapest state to buy a car is? This post will guide you in the right direction. Now, here is something else to be aware of.
Should I Get Add-Ons When Buying a Car Out Of State From a Dealer?
The short answer about out-of-state add-ons when buying a car out of state from a dealer is… maybe. All these extra services and products that your dealer offers may sound amazing and wow! But, be careful, they are more than likely coming at an inflated price:
Gap Insurance
Vehicle Identification Number (VIN) etching
Rustproofing
When it comes to add-ons when you are buying a used car out of state from a dealer it can inflate the final price to such an extent that your budget is out of whack. These always seem to be added towards the end of the sale when the buyer is exhausted and just wants to go home! Always query fees that you did not pre-approved by yourself. These are important questions to ask when buying a used car from a dealer and ask for answers in writing to make sure you get what you are paying for.
When the time comes to ship your car to, or from, another state, you can rest assured that Nationwide Auto Transportation will look after your precious investment like it was their own.
What About an Independent Inspection Before You Buy a Used Car Online?
There really is not a much better substitute than an independent inspection of the car you want to buy. When you look at a vehicle's history report you may be made aware of any previous accidents or even flood damage, but that is about where it ends.
When you get an independent and neutral mechanic to perform a thorough mechanical inspection on your prospective purchase, you pay for peace of mind. The inspection fee is worth it if it prevents you from buying a lemon car from a dealer, right?
Learn more about a pre-purchase inspection and the difference between a safety focused, and a mechanical (thorough) inspection.
See what Frequently Asked Questions people have about how to buy a used car and shipping it home.
Nationwide Auto Transportation Tip for Today: Dealers that won't give you access to a car for an independent inspection is a huge No No!
What should be in the written report that an independent mechanic provides?
For starters, there should be an estimated cost for any required repairs. It should also include:
Make of Car
Model
Vehicle Identification Number
When you are happy with the required inspection reports you can use these costs to show you know how to negotiate when buying a used car from a dealer.
What Are My Payment Options When Buying a Car Long Distance From a Dealer?
Do you know how to buy a used car out of state and what payment options are available to you? It's actually pretty simple—either have a finance arrangement over an extended period, or settle the amount in full.
Finance fears:
Increases total cost of vehicle
Paying for credit cost
Interest included
Consider your deposit amount
How much can you pay monthly
What will your finance period be?
What is the APR? (Annual Percentage Rate)
Be wary of low monthly repayments as they often mean increased finance periods and higher interest rates… and this translates to less dollars in your bank account. There are so many other finance options available in today's vehicle market that a buyer has room to negotiate and shop around.
What questions to ask when buying a used car from a dealer?
Financing a car can be confusing. Make sure you understand any finance agreement before you sign. Here are suggestions to what to ask when buying a used car from a dealer:
What exactly will this car cost me?
If I finance, what will it all add up to after the repayment period?
What will my finances cost me in dollars?
What is the yearly credit rate?
How much are my payments?
How many are there?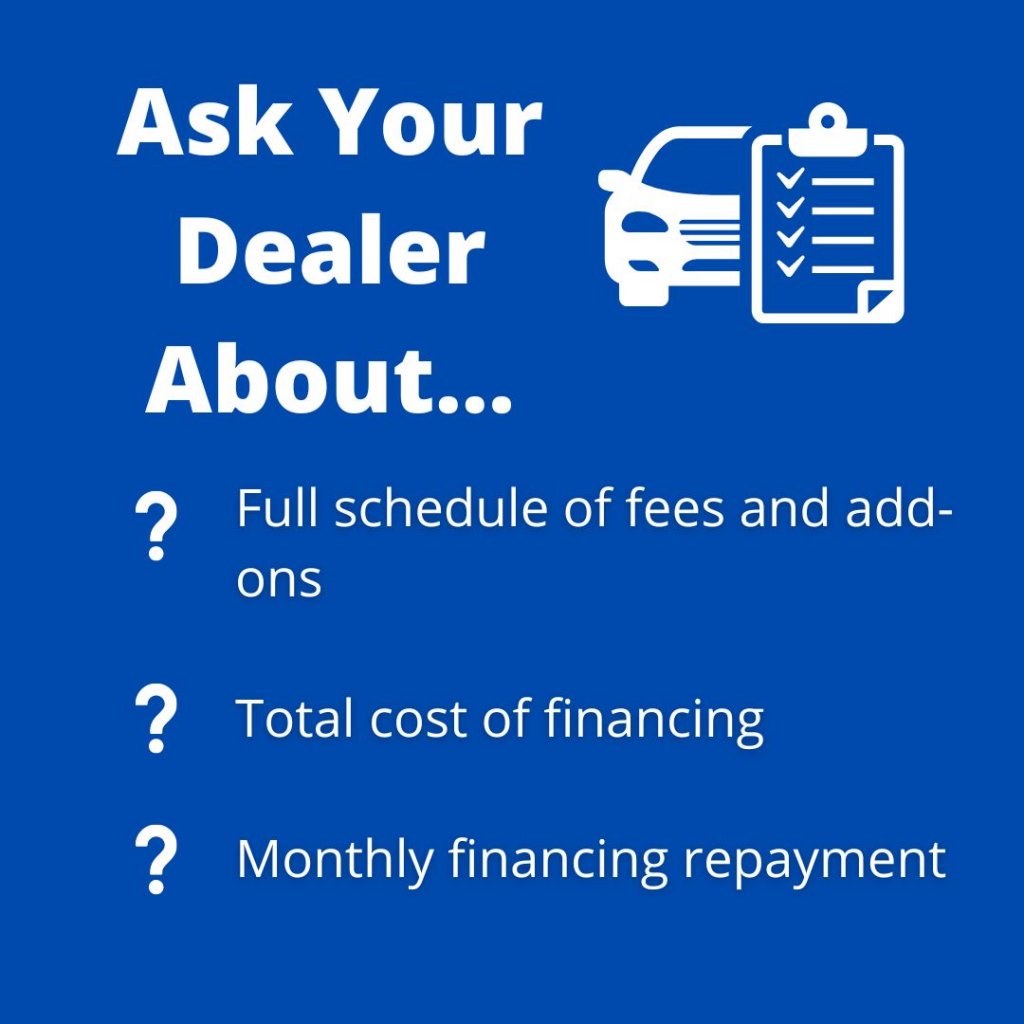 Happy with the sale conclusion? Contact Nationwide Auto Transportation to ship it home. Read TESTIMONIALS about our service and here are more tips to choosing a car carrier.
How to Buy a Used Car—The Return Policies
When you start the process of how to buy a used car, getting familiar with a dealer's return policies are extremely important. When you buy a new car there is no real 'cooling-off' period, and although some states may have laws that allow you to return your purchase under certain circumstances, it is not safe to assume the same in your state. Your state's attorney general will have all the laws on hand, so check there first.
Make sure you are well aware of what to expect in case you happen to be buying a lemon car from a dealer. Did you know that you can ship a non-runner? Nationwide Auto Transportation uses an intelligent shipping calculator that can work out shipping costs for easy budget planning, whether your car drives or not.
When you buy from a dealership, ask about the return policy and get it in writing, and read it carefully. You may wonder why Nationwide Auto Transportation is giving you all these buying a car from a dealer tips? They are experts at getting cars from dealer to buyer, and their expertise will help you save some dollars… not just on the deal, but also when you ship your new purchase home. Call today for stress-free advice, and hassle-free auto shipping.
What Documents Should I Get When Buying A Car From a Dealer?
If any changes are made during sales negotiations, it is of vital importance to check that all the documents that you get when you buy a used car from a dealer, reflects the same information. The dealer should update the Buyers Guide so that it reflects the latest accord between the parties.
So, when buying a used car from a dealer, what types of warranties can you get?
One of the best peace of mind tips for buying a new/used car from a dealer is to know what types of warranties are available, and what the differences are between them:
When you know how to buy a used car from a dealer, you will know that with an 'As-Is' – No Dealer Warranty, all the risk and responsibility falls on the buyer's (your) shoulders. What else should you know with no dealer warranty sale?

If this box is ticked on your Buyers Guide, listen carefully to what the dealer promises you verbally and check that it is written down. You don't want it to boil down to your word against theirs if (heaven forbid) something goes wrong. Your state laws can help in this regard.
What Is An Implied Warranty?
These dealer guarantees are not written or spoken, but still covered in an implied warranty. What are some examples:
Warranty of Merchantability—The dealer vows that the car will do its job and that is to start and to run. It says that the basic functions are working, but this hardly covers everything that can go wrong. The onus is on you to prove an existing problem or defect, and you can be landed with the repair bill.
Warranty of fitness for a specific purpose—Let's create an example. Imagine you want to buy an RV and turn it into a food truck that tows a trailer. You spot a vehicle that suits you, and the dealer says that it will do the job you need it to do (warranty implied).
An implied warranty can last up to four years, but this varies nationwide. Check with your local consumer protection agencies or contact a lawyer when you encounter a difficult or unscrupulous dealer. If you are unsure what to ask when buying a used car from a dealer, this post will provide clarity. Read on to learn more about what documents I should get when buying a car from a dealer.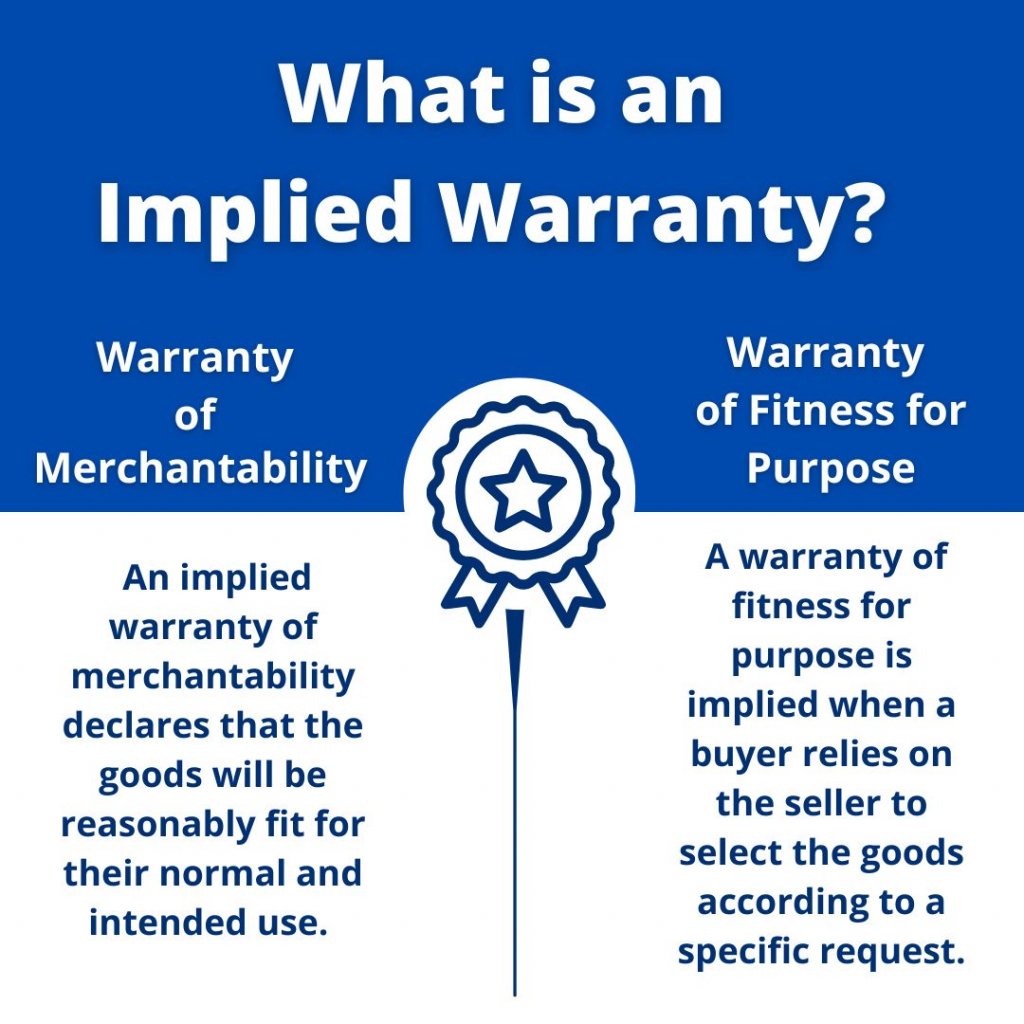 If you are unsure about how to buy a used car from an online dealer, this article has enough information to make sure you can see any snags before they happen. When it comes to the pros and cons of buying a used car from a dealer, car shipping with Nationwide Auto Transportation certainly falls in the first part of the equation. Contact us today for a free quote and hassle-free service.
Full and Limited Warranties
How to Buy a Used Car And Your Warranty
When it comes to how to buy a used car from a dealer online, your warranty is really important. Although the largest percentage of used cars are sold with a very limited warranty, there are exceptions. In this section we look at warranties and their coverage:
What is a Full Warranty?
Full warranties are rare in the second hand car market. When you learn how to buy a used car from a dealer, you will notice these conditions:
You are guaranteed a warranty service if you own the vehicle during the warranty period
Some closed systems are included:

Warranty service is free of charge
Removing and/or reinstalling covered systems like:

Steering
Brake
Fuel
Exhaust systems.

If this can't be fixed, you can ask for a full refund or replacement car.
Simply mention the problem to the dealer to qualify
No time limit
If any of these statements do not apply, you have a limited warranty.
These warranties only apply to specified systems and parts, and not the whole vehicle.
What are Warranty Documents?
The first thing to do is make sure you have a copy of your vehicle's warranty document. Read through it and make sure you understand what is covered . That way you will understand who is responsible when the terms are fulfilled.
How to Buy a Used Car: Trouble Shooting
We all hope and pray that our deal goes well and smoothly. But what can you do when it does not? Follow your warranty's instructions to deal with specific problems. These are your options and when you get stuck in a dispute with the dealer:
Contact your dealership if you have a warranty that is supported by your vehicle manufacturer..
Your state's attorney general deals daily with consumer issues and is a good place to start when you have a problem.
Places that can assist you:

Automotive Consumer Action Program (AUTOCAP)
National Automobile Dealers Association

Small claims court
A lawyer
In the end it all boils down to how much effort you put into your deal. Doing your homework properly before concluding a sale can save you dollars and headaches.
How to Buy a Used Car—and Ship it Safely Home
Nationwide Auto Transportation has been helping car buyers all over America for more than 12 years with information on how to buy a used car, and the different ways of shipping it back home safely. For an accurate and free quotation, simply click HERE!