Reading Time: 8 minutes
If you are transporting a car from the country, consider the logistics. If you don't live near a city or a close suburb, the rural car transport process will take a bit longer. This article will give you some guidelines for shipping a car from a rural area across the country.
Do you plan on shipping a car from a rural area? Or perhaps you have taken a trip to a small town like Council Grove only to have your car break down and you need to get it back home?
Did you know that big ten-car haulers are not allowed in some big cities? Fortunately, in rural areas, car haulers are allowed to transport cars with limited capacity. Moving companies locally can get your vehicle to the actual transport truck for pick-up.
Always keep in mind the shipping prices. Shipping prices and availability tend to differ between rural, urban, or suburban areas. Typically, rural car transport carriers have higher overheads resulting in shipping a car from a rural area costing more.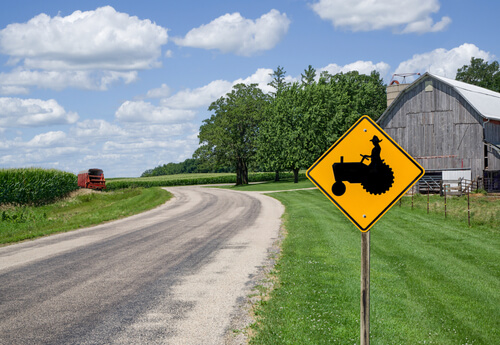 Therefore, shipping a car from a rural area is more expensive than shipping a car into and out of big cities. Do you need to ship your car from a rural area? And are you in need of cross-country auto transport?
What Is Cross Country Auto Transport and How Does It Work?
Rural car transport services to and from rural areas are rare, as you may already know. Despite this, cross-country auto transport is still an important part of the logistics industry. In light of this, you must understand how rural car transport works, especially if you are shipping a car from a rural area.
Cross country auto transport is a service that allows you to transport your car across state lines, across the country, or anywhere in between. When you ship a car the vehicle is picked up, loaded onto a trailer, and then delivered to your chosen location.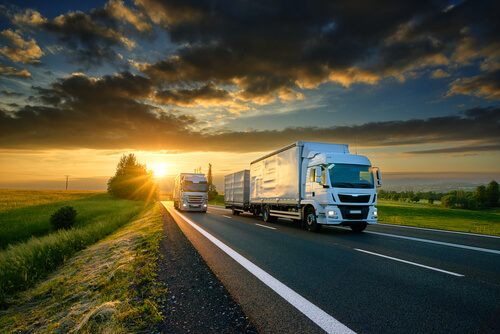 Cross country auto transportation takes time depending on several factors including how far you are shipping a car. In the U.S., shipping a car across the country takes anything from 1 to 9 days. When using a professional auto transportation company you can rest assured that your car will be shipped efficiently, quickly, and without any delays.
You should make sure the location you choose allows door-to-door shipping. Alternate rural car transport delivery and pick-up locations may be available if the original location is unsafe or prohibited. Whenever possible, the auto transport broker will arrange for a drop-off location that is near your home.
Is it Possible to Ship a Car in the USA with Rural Car Transport?
Rural car transport in the US is determined by many factors, including the type of vehicle, location, and auto transport company that you choose to work with. The shipping of an antique automobile is quite different from moving a five-year-old family sedan. Here is how you can ship a vehicle to virtually any location on the globe.
The 4 main methods of shipping a car are as follows:
Shipping by truck 
It is generally cheaper to transport goods by a truck than by rail. You may ship directly to a street address depending on the shipping company and delivery location. Covered trucks provide protected transport, and uncovered trucks use open-air trailers for less-expensive transport.
Shipping by boat 
Depending on where you are, you may need to have your vehicle imported by boat. It is practical to transport a car between Hawaii, Puerto Rico, the Virgin Islands, and other offshore locations on a boat.
Shipping by rail 
It costs more to ship by train, but it is faster and safer than trucking. Rail shipping is also less common than truck shipping. In addition, some rail shipping services need additional insurance before pulling the vehicle onto a train car.
Shipping by air
Moving a vehicle by air is the most expensive method of transporting a vehicle. To say the least, transporting an automobile on an airplane is complicated. The advantage of airfreight is that a vehicle can be moved quickly and safely.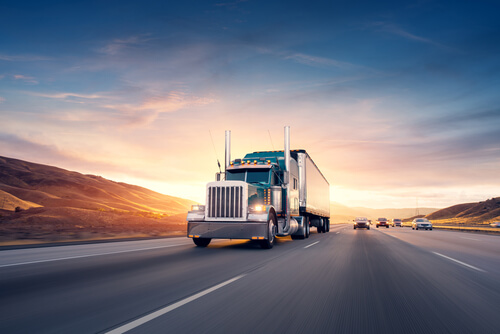 In rural areas, the transportation price per mile goes up when shipping a car in or out. One thing that many people tend to overlook is the higher wait times for dispatch. As soon as your vehicle is dispatched, it will be picked up by a carrier.
Nonetheless, it remains "available" until the pick up is dispatched." This means carriers can see the availability of the pick-up on national load boards. Shipping a car from a rural area takes longer than urban or suburban shipping to arrive.
Despite the high prices, it doesn't necessarily mean that auto carriers will accept the load. Many auto carriers avoid the potential problems associated with rural car transport. There are carrier companies that won't allow shipping a car from a rural area.
As a result, fewer carriers are available to pick up your vehicle, which means longer wait times. Therefore, shipping a car from a rural area is more expensive and takes longer. While these long waits do not affect every rural car transport shipment, they are more common in rural areas than urban or suburban areas.
Considerations when shipping your car from an outlying area
Carriers face additional challenges when shipping a car from a rural area, such as the possibility of damaging other vehicles on their trucks. While it's not a huge issue if the trucks have to travel on unpaved roads. Non-paved roads are more common in rural areas.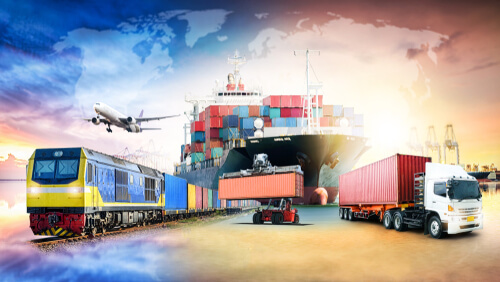 Rural car transport carriers on gravel roads can kick up rocks into trailers that can damage vehicles that are being shipped. Also, some trucks may be unable to handle uneven roads due to the non-paving roads.
Even though modern trucks shouldn't have a problem handling uneven roads, many transport trucks on the road are older in design. And the older designed trucks can encounter issues that prevent them from reaching certain pickup locations.
It is important to select a rural car transport shipping company that maintains its trucks. Additionally, you need to make sure that the auto shipping broker company keeps vetted transporters on their books.
Another problem that you may face with rural car transport is the difficulty of the transporter getting to the vehicle. Unfortunately, rural areas tend to have less accurate mapping software, which can make it difficult to find specific locations. For urban and suburban areas, online maps, such as Google Maps, are always more accurate.
Always make sure that you are available to your driver as they will contact you ahead of time to schedule a pickup time. The truck driver will also want to make sure that the locations are convenient for you both. As long as you keep the driver in the loop and keep in contact, you should not have any major issues with rural car transport.
Will Transport on Urban Routes Cost More Than Rural Car Transport?
The costs of rural car transport depend on several factors such as the type of transportation used. Choosing the right time of year to ship your car also has an impact on the cost of transporting your vehicle.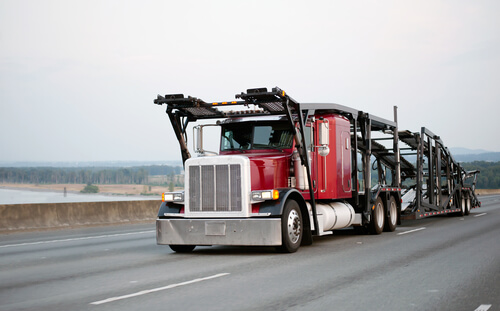 For example, the shipping price of a Chevy Malibu from Indianapolis to Los Angeles is between $800 and $1,000. And an F-150 can be shipped from NYC to LA at a cost of more than $1,000. If you're looking at truck transport prices, you're likely looking at open-air services. Shipping a car from a rural area can significantly affect shipping costs.
If the shipping company's insurance does not cover your needs, you might want to maintain your coverage. Weather damage and other unintended damages might not be covered by the carrier's insurance policy. Before shipping a car from a rural area, you should make sure that your insurance is in order.
As a result, the rural car transport carrier will have to factor in:
Extra fuel costs
Being unable to transport multiple vehicles at once
The extra travel time by changing their normal shipping routes. It is easier for carriers to schedule pickups and deliveries when they stick to major routes
Multi-vehicle transport to the same destination can save you money
Driving your car or having it shipped?
Initially, it may seem cheaper to drive your car than rural car transport. However, you should consider all of the additional costs you may incur, including gas, lodging, meals, and possible travel costs.
Aside from that, driving a car across the country could take up a great deal of your valuable time. You may need to do the math based on your specific needs and availability. At the end of the day, shipping a car from a rural area is often the most cost-effective option.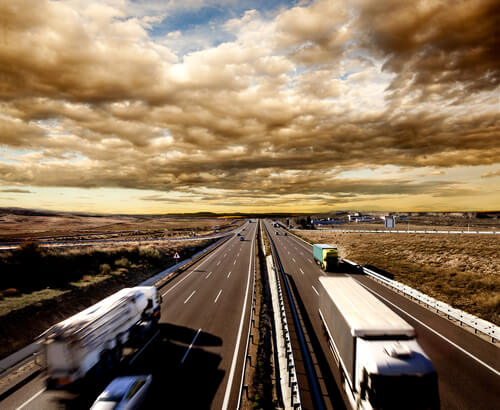 When you choose door-to-door shipping, an auto transport company may pick up your vehicle if you live in a city or suburb. Being in a rural area, however, means you're out of the way.
Auto transportation brokers strive to be proactive when it comes to rural transportation services. First of all, rural car transport shipments are priced to move out of the actual distribution area where the vehicle is located. A professional auto transportation broker will try not to ask you to relocate the pickup location if they have to move it.
How much does it cost to ship a vehicle to or from a rural area?
When it comes to pricing, auto transportation broker companies need to be proactive. Rural areas are evaluated according to their distances from big interstates and big metro areas. To calculate additional costs to the carrier, an auto transportation broker uses the distance data.
Although it isn't an exact science, a professional auto transportation broker will make sure your vehicle gets moved when you want it. By studying the location preferences of customers, the auto transportation broker locates more popular delivery and pickup locations.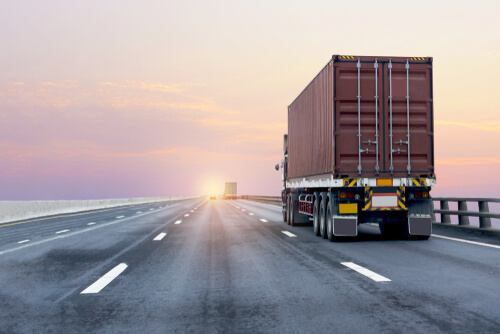 Sometimes the rural car transport shipment process takes time. With an auto transport broker, however, everything is done to make shipping a car from a rural area as easy as possible.
Auto transport specialists will answer all your rural car transport questions, provide a quote, and give you advice on how to handle your shipment. When shipping a car from a rural area or an urban area, you can rely on an auto transport broker to handle all logistics.
You can also help the process along by doing some things. You can drop off your car at an agreed-upon location and the rural car transport carrier can pick up your car. As a result, you can save money when the carrier picks up your car as shipping time is shortened.

Nationwide Auto Transportation offers door-to-door rural car shipping
Nationwide Auto Transportation's team of experts will be completely transparent throughout the entire rural car transport process. Take advantage of Nationwide Auto Transportation's deep industry knowledge to build a more efficient supply chain.
Have Nationwide Auto Transportation make your rural car transport experience a happy one. Nationwide Auto Transportation focuses on offering solutions characterized by safety through the expertise of a global logistics team.