Reading Time: 8 minutes
It is good to know how to ship car across country. Even more so when you have found a new job on the other side of America.
Congratulations! It's always exciting to be moving up in the world. Moving home to start afresh in a new city holds much adventure and new experiences… That's once you actually arrive there.
First, there's the heavy lifting (literally) of packing up your house. Next is submitting change of address notifications and finding a way to ship car across country. Following that is finding a relocation company to ship your household goods. Thereafter resigning from your current job, notifying the kids' schools and doctors to transfer records and so much more.
Afraid you might forget something? Well, Nationwide Auto Transportation specializes in vehicle shipment to anywhere in the USA! We've prepared a helpful moving checklist to help you remember all those pesky details. That's just one of the ways in which we're trying to make your life a little easier.
Why Ship my Car Cross Country?
Some people are brave enough to pack up their homes every winter and head to Florida, California or Texas. For them it's much easier to fly down there than to drive across country for days on end. However, it's also important to have your car on hand. This gives you the convenience of driving around at your leisure and exploring your surrounds. Besides, hiring a car for more than a week at a time can become quite expensive. It makes sense to ship your car across the country to your destination.
Driving such long distances across the country is hard on your car. It is also on the person who does all the driving. If you have younger kids being cooped up in a small space can truly wear on everyone's nerves. Stopping every two hours can maintain everyone's sanity. However it can quickly become more expensive than what flying and shipping cars across country cost. Save yourself the trouble. Call Nationwide Auto Transportation to find out how much it will cost to ship a car across the United States. You'll see that it is well worth the price. It will also likely give you a few more days to enjoy the warm, sunny beach weather down south.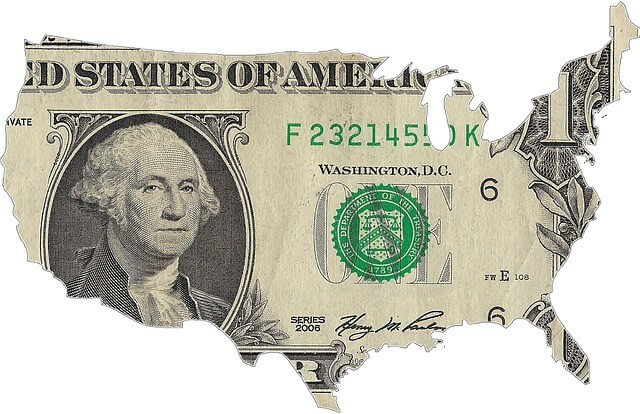 How much does it cost to ship a car across country?
If you're asking this question, you've probably already decided that it makes sense to ship a car across the US. You need to know how much it will cost to transport your car in the US. The easy answer is "It depends". The average sedan, in good working condition, can can cost an average of $800. That is to transport it across the country, depending on the shipping distance.
Several different factors are involved in determining the cost to ship a car across the US. Seemingly insignificant factors can have a drastic effect on the price. The factors below affect the cost, however it is by no means an accurate formula to get a cost to ship a car across the US. The best way to find an accurate rate to ship your car, would be to make use of a car shipping calculator. This software program uses sophisticated algorithms to determine a price based on the latest data, compiled of nationwide shipping costs information.
Best Transportation Dates across the US
Auto transportation during the holidays or during winter when the snowbirds head south will always affect the cost of shipping your car across the country, or during summer when there's a higher demand for carriers. Seasonal fluctuations can increase auto shipping quotes for shipping a car across the US by as much as $500.
Type of transportation: Open or enclosed
There are different car shipment methods to choose from, and many factors that determine the best option for your needs.
Open carrier shipping is suitable for most vehicle types, and it is also the most cost-effective. Vehicles are transported atop a truck along with six to twelve other cars. Since carriers can transport in bulk, this is the cheapest method. However, when you work through a professional auto transportation company, you do not have to worry about the safety of your vehicle. About 90% of people who ship their cars across the country make use of this method.
Enclosed auto shipping involves transporting a car in a truck with soft or hard sides that provide additional protection from the elements and road debris. The enclosed transport is ideal for luxury vehicles, classic or antique cars, and super-cars, as it also shields it from prying eyes. This type of luxury car transport is typically recommended for vehicles valued at more than $50,000.
Option when you ship car across country
Roll-on / Roll-off (RO/RO auto shipping) can be containerized or open shipping via train, plane or ship. The term comes from the fact that the vehicle is rolled onto and rolled off of the vessel via a hatch. Non-operational vehicles should ideally be shipped via container.
The process of shipping is limited because lack of transport options are offered by the shipping companies when you are moving across the country. This is why NAT gives you these moving tips and highly recommend for you to look closely into the insurance coverage of any vehicle shipped.
Enclosed carriers might have a higher shipping rates when transporting your exotic car, however you get the best and safest cross country car shipping in the transport industry.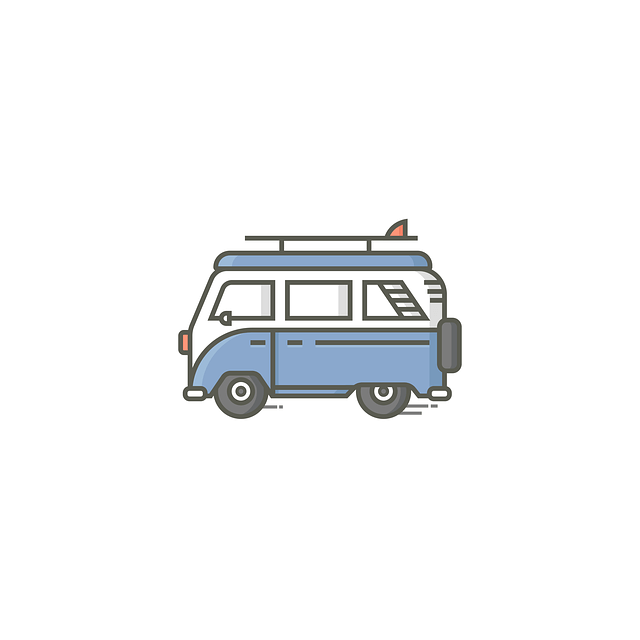 Ship Car Across Country | Car Shipping Distance
It goes without saying that the cost to ship a car across the US is influenced by the distance that needs to be covered by the car carrier. Interestingly enough, the per-mile rate tends to become cheaper the further the delivery location is from the collection address. This does not apply to international shipping, as limitations and taxes come into play. For instance, shipping a car less than two hundred miles can cost just under $3 per mile, while it can be less than a dollar to ship a car across the country (1,000+ miles).
Pickup date or delivery locations
While well-established vehicle transportation companies have carriers that run on all the major routes, opting for cheaper services when moving your car could end up costing you more in additional fees upon delivery of your vehicle. Always verify that you have the correct addresses, and save yourself and the driver time by ensuring that the collection and delivery addresses have sufficient space for the truck to park and load or unload your vehicle.
There is also the door to door option to ship your vehicle.
Fuel price can affect shipping rates
Economic conditions can affect fuel rates, and auto carriers adjust their rates for shipping vehicles to ensure that they remain profitable. It's hard to say to what extent this might increase your cost to ship a car across the US. However, it will usually be in line with the inflation rate.
Insurance for your cross country shipping cargo
Reputable auto transportation companies will provide cargo insurance and Auto Transport Gap protection. This insurance will provide protection for out-of-pocket expenses in case the carrier's insurance declines the insurance claim. You are protected for up to 48 hours after delivery, because damage is not always detected right away.
Type of cars shipped within the US and prices
Any car shipping company can transport variety of vehicles across the country, including golf carts, motorcycles, sedans, SUVs, minivans, buses and trucks. Extra costs to transport are factored on the type of cars you wish to ship across the country. The extra shipping cost for a mid-size sedan would be around $50, while it can be $75 for an SUV or $150 for a truck transport.
Vehicle Condition
However, some car carriers do ship cars that are inoperable on trucks, but they do charge a premium. A car that steers and brakes can fetch an additional fee of about $100, whereas a car that has to be winched or forklifted onto the truck can easily require up to $500 more in handling fees, depending on its size.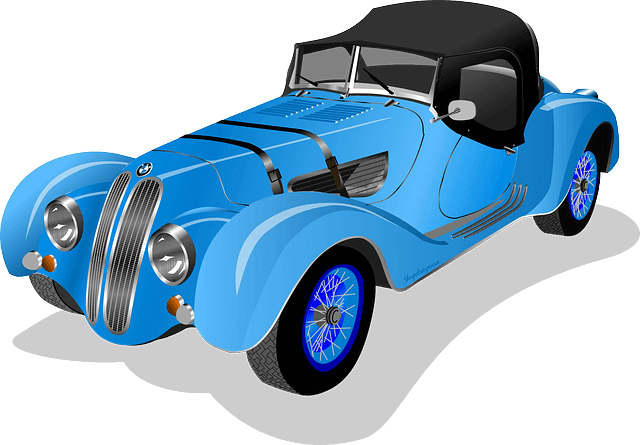 Is expedited car transport a good option for shipping across the United States
It's usually best to start shopping for auto shipping across the country two weeks before your travel date, and to book your service 7-10 days from that date. This enables carriers to arrange their logistics in a way that makes the trip worthwhile. But sometimes, you have to get to your destination fast. This is often the case with military personnel who are transferred to a different base and have only a few days to report for duty.
When you're under pressure to obtain fast auto shipping, get in touch with Nationwide Auto Transportation and ask for expedited shipping. Since this will affect the car carriers' pre-arranged route plans, which will involve additional cost of as much as $100 if you want your vehicle to be available within five days, or $500 same day or next day availability – if it is practical.
Special transport requests – storage / be present for delivery
If you have special requests in terms of storage, or specific delivery and collection times, this will most likely affect the cost estimator of shipping cars across country. It's important to ask your auto shipping company about these fees before you book, rather than during process, when it might fetch additional penalties.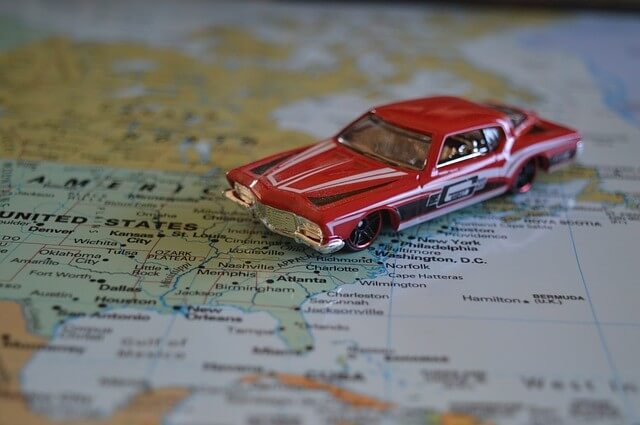 Long Distance Car Shipping Checklist
Need to ship your car across the country? While it is always important to take certain precautions, it is more so when you're shipping a car long distance. Write the tips below into your calendar to ensure you have time to handle it all before your scheduled pick-up date.
Find a reputable car shipping company by researching many companies and reading reviews from their past customers.
Learn about the different shipping options available for your car, i.e. closed or open, truck, train, plane or roll-on, roll off if you're shipping your car overseas.
Compare quotes and shipping packages, but never base your choice on price alone.
Choose the best auto shipping company and select a shipping date. Learn more about auto shipping seasons here.

Confirm your auto insurance with your insurer.

Check your car's tires.

Check your car's battery.

Ensure that the emergency brake works as it should.

Remove any personal items from the car.

Clean your car properly inside and out.

Visually inspect your car for any scratches or dents.

Check the car for leaks both under the hood and underneath the car.

Maintain approximately a quarter tank of gas.

Remove any loose items from the car's exterior, or secure fixed components.

Secure the top of your convertible vehicle.

Remove or disable the alarm.

Inspect the battery on your spare key fob to ensure that it is working.

Write down the mileage on your odometer.

Schedule a time to meet your carrier.

Perform a vehicle inspection with the carrier.

Keep your phone handy to schedule delivery and a final inspection with the carrier.

Update your auto insurance details to reflect your new city and details pertaining to how you will use and store your car.

Register your car in the new city by visiting your nearest Department of Motor Vehicles.
Get a Quote to Ship Your Vehicle Across the Country
The Nationwide Auto Transportation online car shipping quote calendar uses special algorithms to quickly and easily create an accurate quote so you know exactly how much it will cost to ship car across country.