Reading Time: 4 minutes
There is a simple answer to the question whether you can ship a car with an expired registration, but as in life, very few things are that straightforward.
When you plan to have your car transported, it is always a good idea to have the necessary documentation on hand, however, and here is the answer to the question above, proof of title and registration are not required when you ship a car.
At Nationwide Auto Transportation our consultants will guide you through the shipping process, and in this post we get you up to speed with what paperwork you will need and what to expect when you ship a car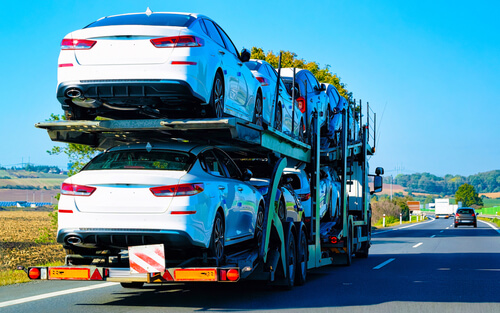 What do you Need to Ship a Car With Expired Registration?
In practise all you need to provide when shipping your car is:
your vehicle's VIN number
and to complete the shipping paperwork required by your chosen shipping company. In other words, vehicles without valid registration or with expired registration are permitted to be shipped.
But why don't car transport companies need a title and registration? It seems like such a bad idea that opens up the door to fraud or theft…right? And how does your car shipping company know if they are shipping the correct vehicle?
The VIN number of your car is what is used to identify it, and because every single car has a unique VIN number, this is by far the safest way for companies to make sure they are shipping the right car. If you want to ship a car with expired registration it is a good thing to check and insure that your car has the right Vehicle Identification Number by visiting Autocheck.com.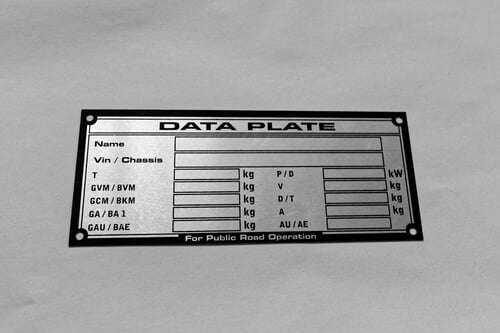 There are quite a few reasons why someone might want to ship a car with expired registration, or no registration papers at all:
Often, junkyards ship cars for parts only and they may not have all the documents.
Similarly, if you buy a car from someone across the country, you may only be able to register the car when it arrives, and as such won't be in possession of the title document yet. Our blogpost Cheapest State to Buy a Car: Your guide to buying cars from out of state will add some useful information for out of state buyers.
A vehicle with an expired registration can be shipped, however it should never be driven if it does not have a valid title because if you get pulled over, the chances are pretty high that an officer will issue you with a ticket, and that sucks. The safest and most responsible way to transport your vehicle would be by shipping – click here for a free, no-obligation quote from Nationwide Auto Transportation.
Shipping a vehicle with expired registration is a fairly simple process, we make it even simpler by the information provided in this article.
Do I Need Any Documents to Ship my Car?
When using an auto transport company to ship your car, you must provide documents for them to verify that the vehicle belongs to you and that you have insurance.
Within the United States – You will need several pieces of information, such as the original title and registration, proof of insurance and photo identification, if you are shipping a car, truck, motorcycle, ATV, or RV within the Continental United States.

Original Title and Registration: The original title and registration must accompany a vehicle when shipping it, as well as written permission from the lien owner if applicable.
Insurance: You must provide proof of unexpired insurance for the vehicle being shipped.
Photo Identification: Bring either your unexpired state's driver's license, passport or ID.
Special Considerations: If you are not the owner, you need to provide a notarized letter that includes specific information – Transport Company name, the (VIN) Vehicle Identification number of the vehicle being transported, as well as the full name and details of your intermediary.
Military: If you are serving in the military our website has all the specifics you need to know to get your vehicle ready for shipping: Military Auto Transport

To Another Country, or Overseas – If you are having an auto shipping company transport your car, truck, motorcycle, ATV or RV overseas or to another country, you will need to provide additional pieces of information and documents.

Original Title or registration
Insurance
Photo Identification
Bill of Sale
Sales Tax proof
Import Duty
Original Power of Attorney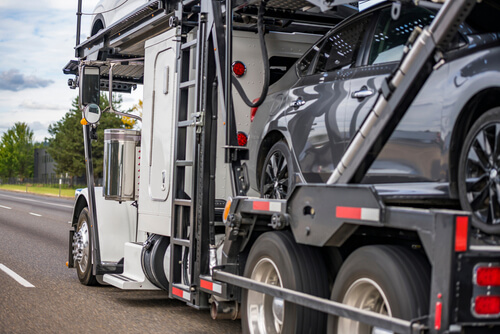 Ship a Car With Expired Registration – All the Info
We established pretty early on in the article that it is possible to ship a car with expired registration papers, under certain qualifying conditions. If you are still a bit unclear regarding any information about what documents are needed when you plan to ship your car, one of our highly trained, and service-orientated consultants are waiting to answer all your questions.
Once we have agreed upon the shipping details and you have made a credit card deposit, we'll dispatch a fully licensed and insured carrier crew to pick up your vehicle, from there, we handle everything. Once your vehicle has been delivered safely and on time, you will pay the remaining balance.
Please contact our customer service at any time with your questions and concerns by calling 800-311-7073 or visiting our website – Nationwide Auto Transportation