Reading Time: 11 minutes
Wondering which are the best snowbird destinations for your 2021 travels? Well, here's your unbiased state-by-state comparison of the best states in which to overwinter.
Winter's first snowfall is always spectacular. Leaves that clung on during Autumn drift down magically, as if in a natural ballet of beauty. This is the time of year when snowbirds from all over North America pack up their belongings and head south for warmer weather.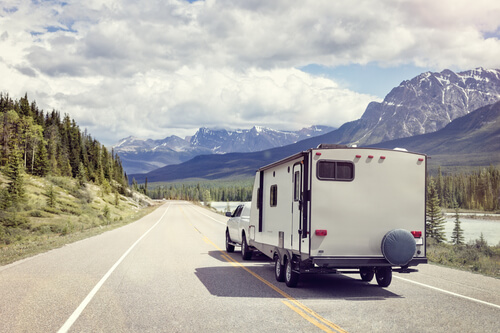 What is a Snowbird?
The snowbird that we are referring to is not a bird. A snowbird is someone who, during the winter, leaves the colder, northern parts of the U.S. and Canada for warmer places to live. Canadian snowbirds usually maintain a residence and citizenship to receive health benefits.
The politically correct term for these sunseekers is, as some people would say, "winter visitors". Younger people connect "snowbirds" with sluggish drivers, crowded restaurants, and jammed highways. (At least you don't have to winterize your car!)
Historically, snowbirds were mainly seniors over 60, who had already retired. Recent trends, however, indicate that age has become less of a factor in snowbird populations. Younger people are becoming more interested in where the best places to spend the winter are and how they can become snowbirds on a budget.
If this lifestyle piques your interest this article will guide you in deciding if being a snowbird is for you or not. When you decide that you have had enough of Jack Frost and want some more Jack Sparrow, we will show you a few great winter stay destinations and the most cost-effective way to migrate between seasonal homes.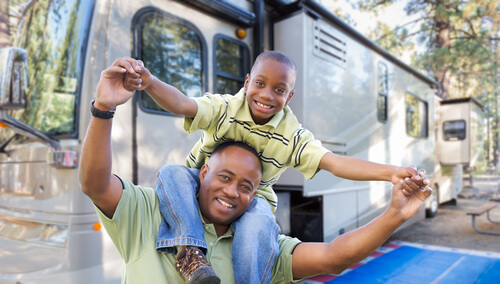 When is snowbird season?
The annual snowbird flight away from the cold usually starts between November to January. Young and old alike with strong family ties usually start making the trip south later in December or early in January. This allows them to spend the holidays with kids, grandkids, family, and friends.
There is no official opening or closing date for snowbird season. Each snowbird has his or her own set of factors that determine when they can travel. Some winter visitors live equally in winter and summer houses while "noobs" might only stay a month or two.
You will in time work out what the best split for you is and where you would like to be during certain times of the year. Technology and modern communication methods have made it easier than ever to work from nearly anywhere in the U.S. This has made migrating between winter and summer homes more accessible to younger people, allowing them to join the snowbird migration even before retirement.
How do snowbirds afford two homes?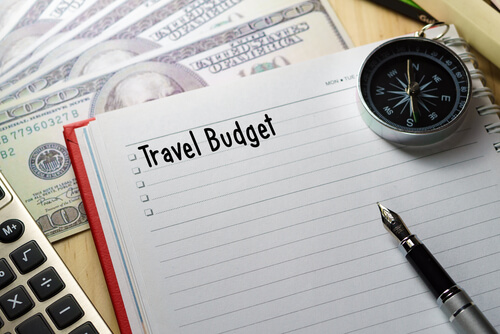 Just thinking about owning two homes and the associated costs is enough to scare the would-be jet-setter and seasonal traveler's thoughts right back into a winter wonderland. It seems complicated and the cost factor must be a huge inhibitor right? Wrong! By making it part of their retirement planning some retirees will downsize from one large home, to two smaller residences in different states.
Home rental websites are a great way to:
Find long-term accommodation in the state of your choice. Let's call it 'Try Before You Buy'. You can experience living like a local for a winter or two without fully committing to any destination until you are sure that this will be your winter happy place.
Obtain an income by renting your home to tenants while you are soaking up the sun.
RV Life – Snowbirds and RVs are synonymous in the United States. A large number of motorhome owners purchased their vehicles to drive to warmer temperatures when it is wintertime. The cost of RV living is much lower than purchasing a second home. Additionally, your RV can be bought through financing, offsetting the cost over some time , the same as a mortgage on a house.
Tax benefits – Your tax consultant will tell you that you may own multiple properties, but only have ONE registered as your domicile. This will be the state that you live in for tax purposes. In states like Florida, Nevada, Texas, and many others, there is no state income tax, which can save seasonal visitors from states like New York, Illinois, and many others a lot of money. Let a professional advise you as to the best solution for your situation.
Whichever option you choose, Hire-a-Helper's moving guide for snowbirds will get you there…
Most popular snowbird destinations
While Florida and Arizona are still the two top destinations for snowbird travels, many are still looking for new possibilities to vamoose when winter hits. Popular snowbird travel destinations include: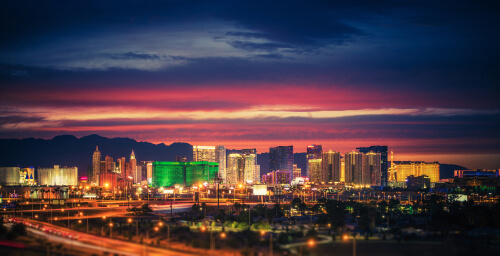 Las Vegas, Nevada – the city that never sleeps is gaining popularity with snowbirds as you start seeing the Boomers reaching retirement age. This iconic city offers unparalleled entertainment, a multitude of dining choices, and one of the country's driest climates. Vegas has very moderate winter temperatures, making it a popular destination for snowbirds.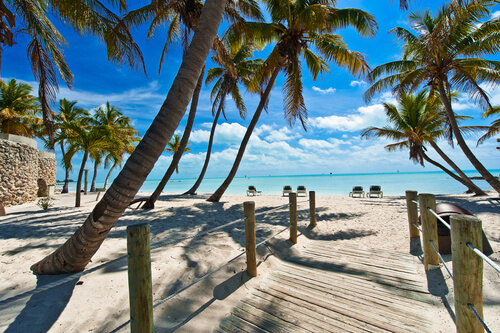 Florida – The state of Florida is the retirement capital of the nation, as indicated by its 400 plus active mature communities. Florida's beaches are world-renowned, and the coastal weather is fantastic all year-round. Florida surprisingly provides snowbird travelers home options that will suit most budgets..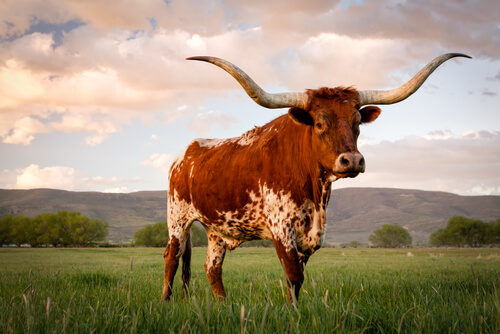 Texas – The Lone Star state is gaining popularity as one of the best snowbird destinations in the U.S. Temperate weather and a plethora of activities accessible to senior citizens contributes to the number of winter visitors .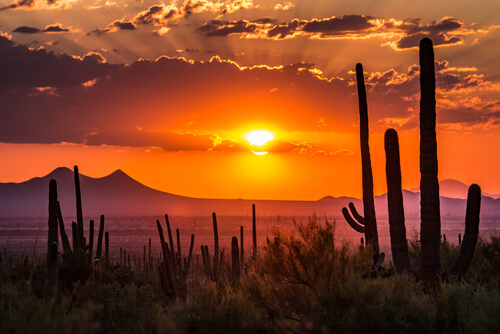 Arizona – Arizona has been on the snowbird destinations list for many years. The mild weather and stunning scenery across the Grand Canyon State attract retired people and other snowbirds almost as much as the wide selection of top golf courses and resorts throughout the state.
Active migratory adults do not like cold winters. They are tired of driving in snow, sleet, and freezing temperatures. They want more moderate climates and that is why both North and South Carolina , Nevada, California and other southwestern states are becoming popular with snowbirds.
NAT's Guide to unusual snowbird destinations
Now that learning how to become a snowbird on a budget seems appealing, you are ready to choose a destination. If the super popular spots don't appeal to you, try considering some off-the-beaten track snowbird destinations.
What are the best places to spend winter? It is up to you to decide where to spend the winter months and there are some pleasant surprises waiting in many of the less 'marketed' temperate states. These unusual snowbird destinations offer many, and in some cases even more of what snowbirds are looking for in the traditionally fashionable states.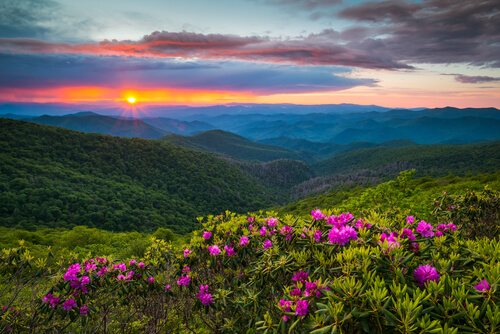 North Carolina
North Carolina might be a little off the beaten path for some but shift your focus slightly and the attraction becomes clear. Spectacular landscapes play backdrop to world class golf courses while North Carolina's eccentric historical and cultural events become part of life. An added plus is that it's all very reasonably priced.
Winters in North Carolina are certainly not shorts and t-shirt weather. Temperatures along the coast averages in the low 50s and gusty winds are common but thankfully snow is not. Spring starts bringing warmth much earlier than destinations above the Mason-Dixon line, which may be why many snowbirds choose to spend their winters in the Outer Banks Region.
North Carolina's Outer Banks are made up of a string of barrier islands that follow much of its coastline, giving visitors some of the best views anywhere. Historic communities like Kitty Hawk, Hatteras and Rodanthe conjure romantic thoughts of days gone by. The off-season here is in winter and as such beachfront property costs less than places further south.
North Carolina is one of the best snowbird destinations and it's about more than just the beach. Raleigh is an easy four hour drive from Cape Hatteras National Seashore and an even shorter trip to places like New Bern and Edenton. North Carolina's east coast offers affordable snowbird rentals and destinations and often tempts people to relocate to the state.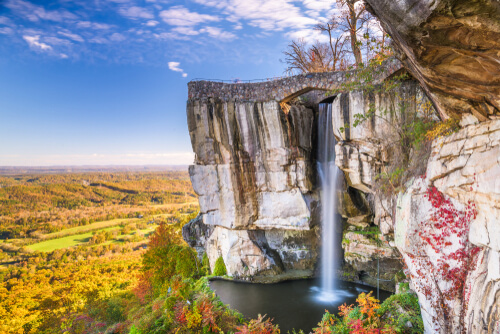 Georgia
There are two reasons snowbirds adore the strip island along Georgia's coast: Firstly, there is so much to do and secondly, it is an awesome place to do nothing. Snowbirds enjoy Georgia's mild climate and the south's southern charm, not only due to its affordability, history and variety of indoor and outdoor activities.
A drive along the coastline is classic. About an hour and 30 minutes from Savannah you will find Jekyll Island. It's Spanish moss and beaches stretch as far as the eye can see and offer snowbirds a paradise for cycling, golfing and equestrian activities. Alternately, there are few things better than a walk or just relaxing alongside the Southern scenery.
The island's heritage is well preserved and there are enough historic sites to please any aspiring historian, including the local museum. Seasonal travelers should find renting a cottage or home simple and there are a number of hotels as well as sizable campgrounds for mobile home owners and campers.
St. Simons island, like Jekyll, is part of Georgia's Golden Isles, and is a very popular destination for a year-round stay. Both islands can be reached via road. Another fascinating snowbird destination is the historic town of Savannah where many winter visitors stay because of the culture and history.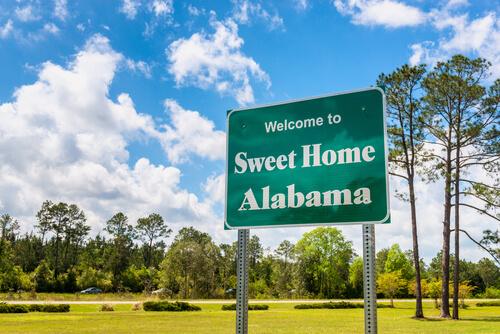 Alabama
Alabama may not be as publicized or famous as its neighbor, Florida, but that is precisely why it is drawing an increasing number of winter visitors. It's becoming a popular snowbird destination.
The Gulf Coast provides snowbirds with balmy winter weather and pristine white sandy beaches that stretch for miles along the shoreline. Combine this with Southern hospitality and charm, golfing and affordable living and you can understand why it has become one of the best places to spend winter for seasonal travelers.
Canadian snowbirds find that Alabama's gulf coast provides clement but pleasant winter weather and the long coastline is dotted with welcoming little harbours and bays. The gulf coast in the area is also renowned for some world class fishing experiences.
Winter visitors indicated that Alabama was one of the most affordable snowbird destinations in 2020. Among Alabama's most popular snowbird destinations are Orange Beach, Gulf Shores, and Mobile. These destinations are popular in part because of their affordable rental options.
Mobile is the largest regional city and famous for its architecture and cultural establishments. This city hosts the oldest structured Mardi Gras in the U.S. and boasts a major seaport. The surrounding small towns are each unique and have their own individual charm. Gulf Shores has many family-orientated activities and attractions while Orange Beach is the host to the yearly Snowbird Fest in January. The delightful downtown district of Fairhope is charming and you can feel the spirit in the college-town of Auburn.As far as housing goes beach properties are relatively affordable, other accommodation options range from luxury condo rentals to RV parks.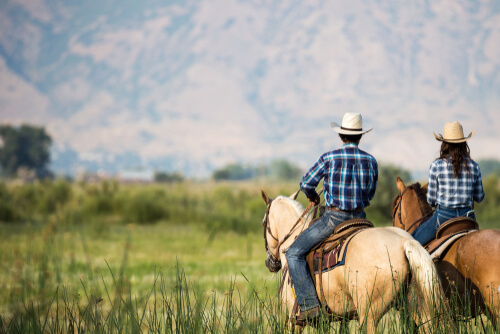 Utah
Did you know that the city of St. George on average has more than 300 days of sunshine in a year? These are the kind of facts snowbirds look for in snowbird destinations. St. George is located in the southwestern corner of Utah and not only is it closer in distance to Las Vegas than the ski retreats in the north, but it also shares a similar climate to the gambling mecca. Winter temperatures hover between 50 and 60 and there is not much precipitation.
Acting as a gateway to the world famous wilderness areas of the state, St.George is the perfect destination for lovers of the outdoors with easy access to biking, hiking, golfing and climbing. Although the town is big enough to offer a lot of shopping experiences and has many cultural institutions, its magnificent location affords it a much more rural or small-town feel.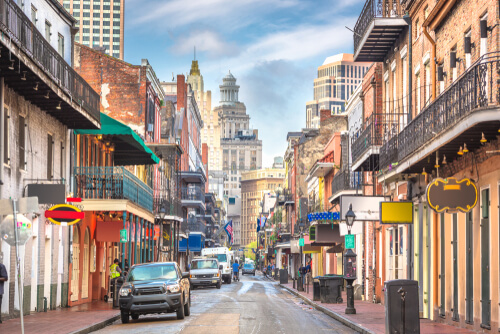 Louisiana
The climate in Louisiana is sub-tropical and summers can become very humid and hot. Great news for snowbirds on a budget is that winters are perfectly mild. Sun worshippers will stick closer to the southern Gulf Coast for warmer weather. Recently the area has been seeing more Canadian snowbirds and this can be attributed to the variety of attractions that Louisiana has to offer as an emerging snowbird destination.
This state conjures up images of Cajun culture, food and entertainment and who can say Louisiana without thinking of Mardi Gras, French Creole music, history, culture and nature? The relatively low living costs and mild winters have tempted many snowbirds to make this their winter home. Lafayette, situated in the south is a bustling college town and offers a variety of dining, party and shopping options.
Endearing small towns are easily accessible via stunning scenic roads. You will certainly want to take a selfie in Abbeville or New Iberia where historic and architectural photo opportunities are plentiful. Lake Charles also offers many different things to see and do, including going to the casino, visiting the library, city parks and symphony, as well as sporting events and festivals (if Covid allows us). The natural beauty, unique wildlife and landscapes of the bayous provide snowbirds the opportunity to fish, tour or just enjoy the breathtaking scenery.
With your car you can follow numerous driving trails with interests as varied as the people. You can even go on a Sausage drive and learn more about the world famous Boudin or tree-huggers can follow a magnificent Oak Tree trail. The area has great options for snowbirds looking to spend winter along the Gulf of Mexico.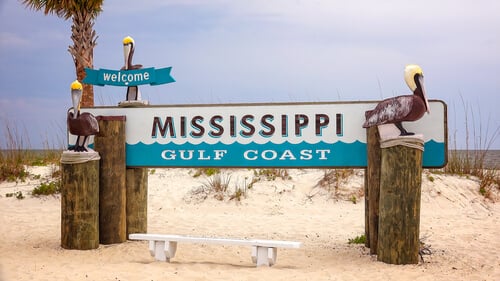 Mississippi
The state of Mississippi is a safe bet if you are looking for a winter home base. Mississippi is situated close to the Gulf of Mexico and has warm winters, idyllic beaches and loads of sun. You will find much southern hospitality and charm as you venture north for short trips and share the famous culture and history.
Similar to Alabama the Magnolia State gets its tourists because of the plentiful beaches, warmer winters and energetic waterfront municipalities. Here is a fun fact! The area attracts snowbirds due to its more than a dozen casinos, as well as the shops, restaurants, entertainment, and spas it offers.
In addition to having the largest concentration of casinos in the state, Biloxi also hosts a variety of other leisure and entertainment options, such as live events and fishing charters. In Gulfport, the young at heart can play at water parks and other more dynamic activities.
The 62 miles of shoreline is home to museums, nature areas, historical sites and the ocean. Biloxi and Gulfport both offer affordable snowbird rentals.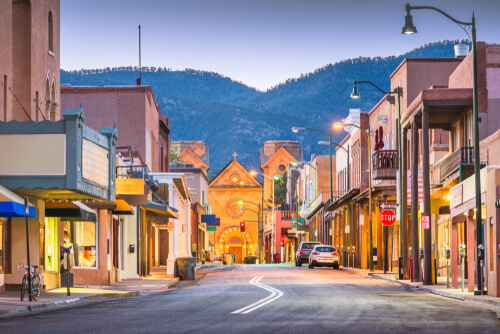 New Mexico
The state of New Mexico is the home of the Rio Grande. It is considered one of the most scenic states in the U.S. New Mexico's mild, dry climate and warm sun is drawing the attention of more winter visitors. Travelers can expect to be overwhelmed by panoramic views of canyons, buttes and gorges. Get transported back in time with the deep Native American history and Spanish heritage adding to the state's charm.
Santa Fe, Los Lunas, Albuquerque, Taos, Las Cruces and Rio Rancho have settled snowbird groups and reasonable rentals are plentiful.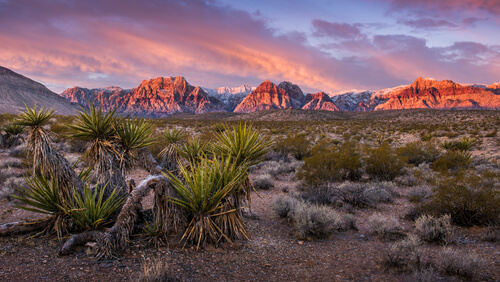 Nevada
The Silver State has been a snowbird favorite for many years. Its popularity is increasing as more of the Boomer generation start reaching retirement. The gambling capital of the U.S. has one of the driest climates in the country. Combined with world-class cuisine and amusement Las Vegas area draws more snowbirds each year. Unbelievable golfing experiences and the rugged beauty of the Mojave are snowbird favorites. They are just some of the reasons why many snowbirds relocate to Nevada.
Snowbirds can consider Las Vegas, Henderson, Boulder City, Carson City, Mesquite, Laughlin and Primm for inexpensive home options. Rentals are well priced. You can look at houses or apartments while mobile home parks are a great choice for the adventurous snowbird.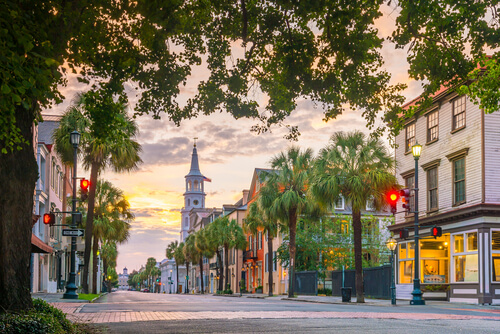 South Carolina
Seasonal visitors to the Palmetto State are finding the southern hospitality, comfortable temperatures, a perfect fit for their winter home. The towns along the seaboard give them the access to the sun, sea and beaches.
Of interest to snowbirds are Charleston, Hilton Head and Pawnees Islands and of course the famous Myrtle Beach. With reasonably priced rentals and real estate South Carolina is a snowbird's haven.
How to travel to your favorite snowbird destinations in 2021
For a snowbird to fully enjoy the winter visitor experience, your own motor vehicle is essential. It's important to know what the best time of year is in order to save on travel and car shipping costs. We explore seasonal travel differences in more detail on our blog.
Nationwide will assist you in a hassle-free and affordable plan to transport your vehicle to your winter home.
Get a free car shipping quote and 25% off!