Reading Time: 8 minutes
Arguably one of the most popular cities in the world for it's opulent nightlife, world-class entertainment, fine dining, shopping and—last but most definitely not the least—gambling, most of which is contained to the famous Strip. The Valley of Las Vegas is also the leading cultural, commercial, and financial hub of Nevada. No wonder many people are moving to Las Vegas…
The Spanish word Las Vegas translates to "the meadows" in English. I thought I'd explain, in case you've been wondering what does Las Vegas mean…
The Entertainment Capital of the world offers 24/7 entertainment, and as a resident, you have endless options—even if you're on a budget. Outside of the famous Strip, you will discover great options after moving to Las Vegas, including musical touring shows, festivals, NHL's Vegas Golden Knights, and the Smith Center.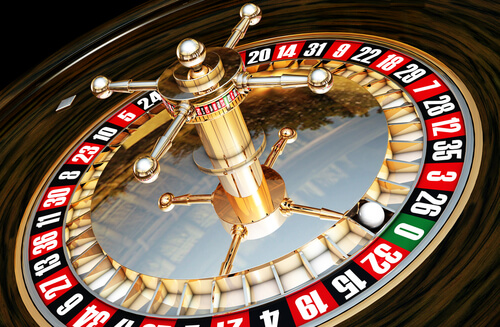 But, Where is Las Vegas?
Located in Clark County, Las Vegas is in the southern corner of the state of Nevada and near the US 93 and US 95 highways. Las Vegas is in the arid Mojave Desert and borders Arizona and California.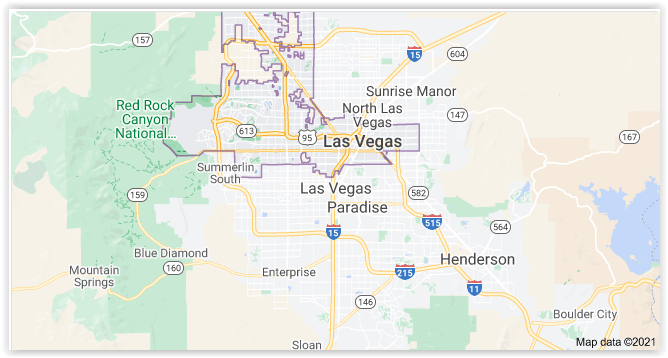 Visitors typically access the city by flying into McCarran International Airport, in Paradise, Nevada, a metropolitan area around five miles from Downtown Las Vegas.
You're bound to fall in love with the city during your reconnaissance mission, but moving to Las Vegas requires much more forethought than just entertainment… Like many other cities, Vegas has its fair share of issues.
Side Note About Moving to Las Vegas: When budgeting your trip to Las Vegas, plan to spend up to $70 on your meals and about $40 for local transportation. A regular cappuccino can set you back $5, while a domestic draught beer costs $6. A twenty-pack of Marlboro cigarettes will cost you $8.
[Check out our Cost of Living in Las Vegas infographic below…]
What are the pros and cons of moving to Las Vegas?
Vegas is home to well over half a million permanent residents and while some can't imagine ever leaving, others choose to move on to different lives after a few years. Like any other city, there are pros and cons to living in Las Vegas. There are many reasons why people move to Las Vegas. Some of those reasons include:
Good employment opportunities.
Affordable real estate.
Lovely climate.
Low cost of living.
No state tax.
Plenty of sports.
Outdoor activities.
Amazing good.
Master planned communities.
Many excellent schools, colleges, and universities.
Let's dive a bit deeper before you bring your car out of storage and head to Vegas.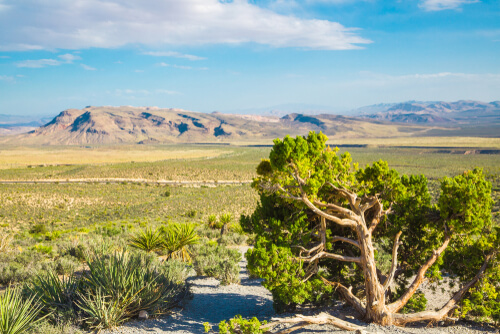 Employment prospects
Is it hard to get a job in Las Vegas? If you're looking for a job, it's good to know that employment opportunities abound in the thriving economic hub, thanks to the abundance of attractions, especially in the entertainment and hospitality industry.
The two-tier minimum wage in Nevada dictates that employers must pay their workers a minimum of $8.25 per hour, unless they qualify the lower tier minimum wage, which is $7.25 per hour.
However, other industries that are thriving in Las Vegas include:
Financial services
Manufacturing
Logistics
Health care
Global trade
And technology.
It's usually a good idea to look for a job in Las Vegas, or at least line up a few interviews before you make the move. Sometimes, organizations such as City of North Las Vegas and Wynn Careers post job openings on their websites, so that's worth a look!
As you can imagine, there are multitudes of seasonal and permanent jobs in the hospitality, entertainment, and tourism fields.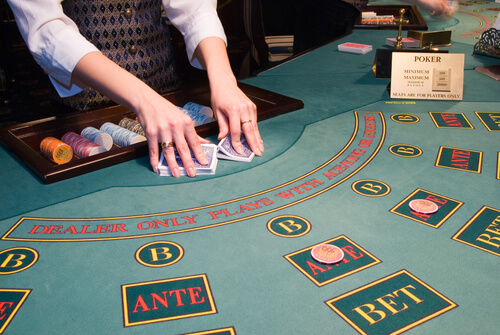 What jobs pay the most in Las Vegas? The same types of professions that thrive in other cities:
Doctors
Chief executives
And Airline pilots.
Companies that have been listed as the best places to work in Las Vegas include Navy Federal Credit Union, Capital One, NFP, Cengage Learning, lululemon athletica, Mosaic Sales Solutions and American Express. By far the best rated company in this category is Virgin America.
Is Las Vegas good for retirement?
Las Vegas is a good place to retire, thanks to the good weather, the ability to lead an active lifestyle, and the relatively low cost of living.
But Vegas is also a fantastic city to further your education at excellent establishments. No wonder so many students relocate to the city, which offers opportunities to work your way through school.
Sin City is really a great please for old and young alike.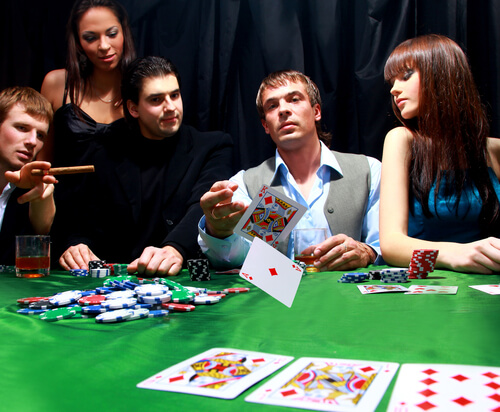 How much do you need to live comfortably in Las Vegas?
One of the reasons why Vegas is such a popular city, is because there's no state tax and utilities cost about 10% less than the national average.
The city is home to several sprawling master planned communities with tremendous amenities and conveniences that include parks with jogging trails and bike paths, golf courses, lakes and more for their local residents. The median listing price of a home in Vegas is around $320 000.
Best Places to Live in Nevada
If you're wondering what is the best area to live in Las Vegas, some popular neighborhoods that have been ranked as safe, include Centennial Hills, The Lakes, Rancho Charleston, Summerlin and Whitney Ranch. The good people over at RoadSnacks recommend that you avoid Cultural Corridor, Downtown East, West Las Vegas and East Las Vegas.
Whether you opt for a rental apartment in the city or buying a home in one of the master planned communities, you will pay around 8% more for housing, but the benefits far outweigh the costs.
The median rent for a one bedroom apartment in Las Vegas is just over $900.
When doing your budget, be sure to include the following expenses from our Las Vegas cost of living infographic. :
*Figures obtained from Numbeo and accurate in the first quarter of 2021.
Thanks to the epic entertainment scene, residents and visitors alike have access to world-class restaurants and buffets.
Laws You Should Know Before Going to Las Vegas
Urban legend has it that what happens in Vegas, stays in Vegas. While that may be the case when you visit the city with your friends, law enforcement aims to uplift law and order when it comes to certain laws.
Although Las Vegas is known as Sin City for it's non-stop parties, gambling, and entertainment, it is important to know what is and what is not legal so that you don't end up on the wrong side of the law.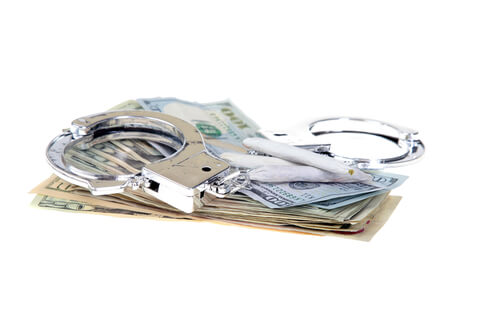 Casinos can't have you arrested for breaking their rules unless you also happen to be breaking the law. Private establishments may refuse service at their discretion if you fail to abide by their (often very strict) rules. If you receive a warning, do take it seriously. Speaking of gambling establishments, it's important to understand that:

You may drink and gamble 24/7/365 in Vegas.
You can smoke cigars and cigarettes in all areas of the casino floor. Nightclubs and bars that do not serve food is smoking friendly.
Las Vegas has strict drug possession and trafficking laws and not even marijuana is tolerated.

Taxis may not drop off or collect passengers on the street. Don't expect them to pull up to the curb to pick you up. Use the designated taxi stands, where you should wait in line for your service and avoid drivers fighting over fares.
It's Against the Law
In most areas in Las Vegas – especially the residential parts – you may not have open containers of alcohol. It's okay to have an open drink on the Strip if you're walkin from a bar to a casino nearby. Passing your day by sitting on the street drinking all day is a no-no, however. Drinking and driving are also illegal, and you are considered under the influence if your blood alcohol content level exceeds .08.
Prostitution is against the law in Las Vegas, although it is legal in any Nevada county with fewer than four-hundred thousand residents. In those places, clients may visit legal brothels. It is however legal practice to hand out pamphlets with nearly nude escorts on them to advertise "escorts", "companionship" and "entertainment" – all of which is legal in Las Vegas since they don't promise sex. However, many will gladly accept money in exchange for sexual services.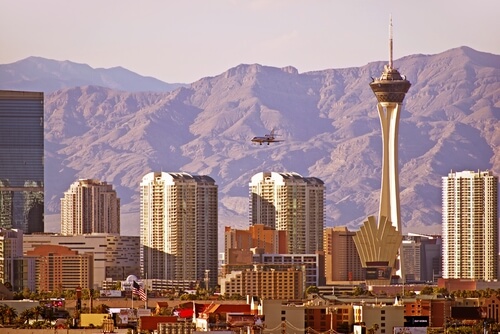 There Are Lots of People
With a population of over half a million, Las Vegas is the 28th-most populated city in the US. A resort city, the tourism and entertainment industry provides employment to multitudes of people, which lends it a diverse flair. With an international flair, the unique city has living spaces close to the action, as well as schools, colleges, and universities that provide a high quality of education to the city's youth.
But the city of Las Vegas is so much more than just downtown or the Strip. It takes a good forty minutes to drive from one end of Las Vegas to the other. After a few years in Las Vegas, locals tire of the Strip scene, with all its casinos and hotels.
Planning Your Relocation
Now that you know the pros and cons of living in Las Vegas, you're probably wondering where to start on planning your relocation. We recommend you start by downloading our relocation checklist (go on now – it's free!).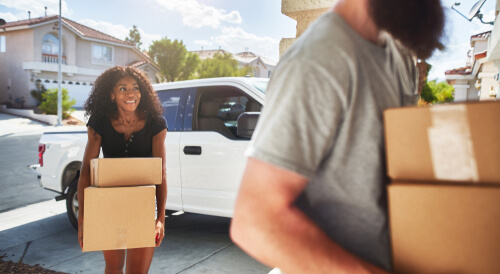 How much would it cost to move to Las Vegas?
Well, that depends entirely on how you tackle your cross country relocation and whether or not your company will offer relocation assistance. There are companies who help employees adjust when moving to Las Vegas usually do when they transfer you from one branch to another.
The size of your home (number of bedrooms) and the distance of your move are two other aspects that affect your moving budget. It's a good idea to check out some reviews on Las Vegas movers and request some quotes.
You may decide to rent a moving truck or storage pod, both of which will affect your budget. Check out our post on tax-deductible moving costs so that you can plan accordingly.
Finally, as discussed earlier, you really want to bring your car along when you move to Las Vegas. If you don't have the time to drive across the country, rest assured that there are several other options for you to move your car during relocation without having to drive all the way.
Not quite sold on moving to Vegas?
Check out these relocation guides:
Popular Auto Shipping Routes
Save 20% when you book your first shipment with Nationwide Auto Transportation.