Reading Time: 8 minutes
Whether you've just bought your dream SUV at a dealership, found a new Ford Expedition online, or are shipping a Toyota Highlander for a family move, you want it to be reliable and affordable. That's why you need the best SUV transport company you can find.
SUVs are preferred by many people. SUVs offer extra cargo space, towing capability without a pickup, and the ability to haul your most valuable cargo, including your kids, friends, and family. Regardless of what you use it for, if you intend to ship it, you need to know a few things. But don't worry – we'll explain all that. Our shipping specialists can help you understand the differences between shipping an SUV versus a sedan, as well as any unique issues depending on the size of the SUV.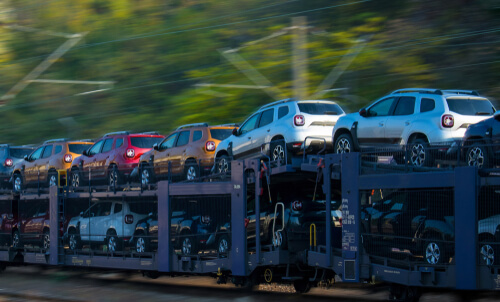 Where to Find a Reputable Auto Shipper for Your SUV
Whenever you're shipping a car, do some research on the services you're considering. Below are a couple of methods you might find helpful.
Does the company have a website that provides all the information you're looking for? Several shippers have nothing more than a simple website with a brief description of services and a phone number. Your ideal website is one that can give you most of the information you need to make an informed decision.
Using the Federal Motor Carrier Safety Administration's Company Snapshot database, you can also learn about a company's performance, check on its operating authority, and check on its safety record. Researching a company on this website is one of the best ways to do so.
Once you've selected a few potential companies to research, it's time to get estimates. A simple email or phone call to an SUV transportation company is usually all that is required, along with some basic information. Getting quote quotes from multiple different companies and comparing their prices and services takes only a few minutes.
SUV Transportation Costs Vary
Some of the SUV transportation estimates you'll receive from companies may be suspiciously lower than others. While not always a bad thing, it can also indicate an unrealistically low price in the end may be offset with additional fees. Get an estimate from three to four companies and you will have a pretty good idea of the range in which your total costs should fall.
Getting cost estimates should start with a clear understanding that you are requesting only estimates. The shipper shouldn't require you to make a payment or sign anything until you've decided to proceed. Estimates should always be free, and you shouldn't be forced to use the company based on the estimate.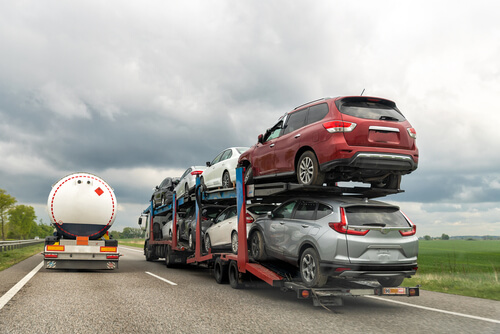 The first time you move an SUV, you can benefit from a few tips, as one SUV carrier may not be the same as another. A reliable auto shipping company handles a high number of vehicle transportations each day, and has built up a network of drivers across the country. These companies' good reviews can be found on Google and other platforms as well.
Question to ask
The three other important questions you should ask of each company, in addition to asking how much and how long, are:
What type of insurance is included during SUV transportation
The moving costs that aren't included (to avoid surprises), and
What is the validity of your car transport quote?
Overview of SUV shipping services
In this article, you'll learn everything you need to know about SUV shipping services. SUVs aren't sedans. Designed to provide multiple capabilities, it's a sport utility vehicle. A sedan needs to have functionality, the storage capability of a pickup, the seating of a minivan, and the fuel economy of a Toyota.
Among automobiles, the sport utility vehicle is pretty awesome. During the 1970s and 80s, it was first introduced, and today there are literally hundreds of different makes and models of SUVs on the market. There are different sizes, features, options and, of course, heights and weights for every one of them.
The price of SUV transportation services depends heavily on the type of SUV you need transported.
Small/Mid-Sized SUV Shipping Services
We tell you up front that small and midsize SUV shipping services do not cost as much as large SUV shipping services. Because the bigger and heavier something is, the more expensive it will be to transport it with an auto shipper.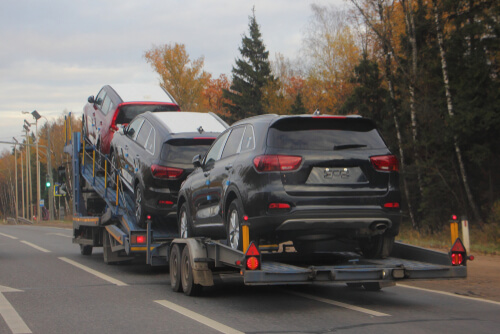 In general, shipping services for small and midsize SUVs are more affordable, but it also depends on where the vehicle is being shipped from and where it is going. As crossover SUVs are typically smaller than even a small, proper SUV, they are included in the small or midsize SUV category.
Additionally, knowing the class of your specific SUV can assist you in narrowing your search for good SUV shipping companies.
SUV transportation and Delivery of large and oversized vehicles
SUV shipping services can be more expensive for SUVs that are oversized or large. Heavier and larger items will be more expensive to transport.
Those hauling massive SUVs or shipping 4x4s have to stop at the pump more frequently. Your SUV shipping overhead increased as a result. Therefore, you will have to pay more to offset the overhead hike. Generally, carriers calculate the SUV shipping price based on the make, model, and year of the vehicle (you'll need all three to receive a quote).
SUV shipping costs can be affected by modifications to the vehicle (like installing massive tires, raising the vehicle a little, adding an awesome stereo, etc.). Therefore, you should make sure you plan accordingly.
SUV Transportation vs Sedan Shipping
A number of legitimate reasons make SUVs more expensive to ship than sedans. Many big auto transporters transport six to ten sedans at a time. SUVs, however, are considerably bigger in all dimensions. They are taller, wider, and longer. Their weights are also significantly different. Small sedans generally weigh less than SUVs.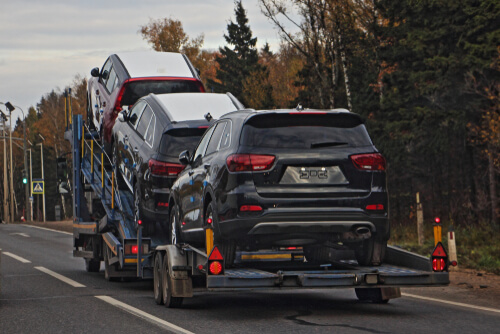 Shipping costs are heavily influenced by weight, which is no surprise. Most shipping companies are restricted by weight limits. Even a small SUV that is bigger in size but lighter in weight can reduce the number of vehicles it can transport. Heavier vehicles also require more fuel to power the transport truck. SUVs loaded onto a vehicle carrier truck will result in lower fuel economy for the transporter.
By adding more weight to the transport, the carrier can move fewer vehicles on that particular route. In order to compensate for not being able to transport additional vehicles, they must charge SUVs more.
Before you receive a quote, you will be required to provide the year, make, and model of your vehicle. Thus, small SUVs like the Honda CRV, midsize SUVs like the Ford Explorer, and full-size SUVs like the Chevy Suburban are not all priced alike. It is understood by carriers that SUVs are not created equal, and they will price according to the size. If you aren't upfront with what you need to ship, your carrier may not even have the capacity to transport your larger vehicle. Don't misrepresent your vehicle (saying you have an Explorer when you have an Excursion). This will only cost you more in time, money, and headaches!
SUV Transportation: How long does it take?
It depends on how far you're shipping it, where you're starting, and where you're going. The same goes for a sedan. However, an SUV has one more problem. It may take longer for a carrier to assign it because it's bigger. Many carriers cannot handle large vehicles. Some transporters have already booked almost-full loads and only have space for sedan-sized vehicles. You need to take this into consideration when you're preparing to ship your SUV. Plan ahead a little more or have some extra grace and patience on your side.
Open vs. Closed SUV Transport
Transporting a vehicle, of any type, involves making a decision regarding whether to use an open or closed container. Our recommendation is to reserve enclosed transport for classics or very expensive vehicles valued at or over $100,000 in most cases. If you have a luxury SUV like a Lincoln Navigator, Cadillac Escalade, or Porsche Cayenne, it doesn't take nearly as long to approach that value. In light of the few sedans that are transported in this manner (1% to 3%), enclosed transport may be the best option.
Whether you're moving an SUV across the country or buying an SUV across the country, our friendly customer service representatives are happy to help you find the best solution. Use our easy online tools or call us at 800-311-7073 to get your transport quote.
Usually enclosed shipping is reserved for automobiles worth more than $70,000 and costs 50 percent more. We also offer express shipping for customers who are in a rush, or need a guaranteed Pickup or Drop-off date and who think the 30% extra optional cost will be worth it, given the unique money-back guarantee. The price of shipping will depend on the vehicle size, whether the vehicle runs, as well as the season. Larger and heavier vehicles are costlier to ship.
Check Your Pricing
Prices on this website are all-inclusive. There are no hidden fees, taxes, or fuel surcharges. We cover 100% of the value of your vehicle, with no deductible for you in the unlikely event of a claim.
Our system will adjust your instant quote only if you have added special modifications to your vehicle over the factory base model – for example, a roof rack, ladder rack, a lift kit, or oversized tires. Please advise your Transport Coordinator that your four-wheeler will take up additional space on a truck so that we are sure to dispatch the right carrier for your four-wheeler.
Unlike most transport companies, we guarantee all our auto shipping quotes for up to 14 days. We absorb any additional costs, even if fuel prices are raised or if scheduling problems lead to a spike in demand.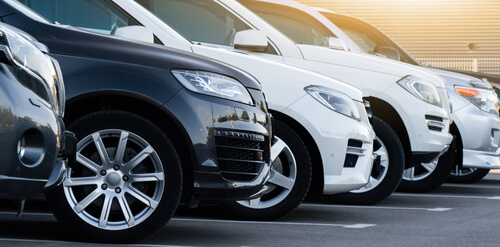 Cost Comparisons Between Different Auto Transportation Companies
As soon as you've found a few companies you like and researched them, it's time to get estimates. Most of the time it's just an email or phone call with some basic info. It's easy to compare prices and services from multiple companies with just a little bit of time.
Some of the cost estimates you'll receive may appear suspiciously low. Generally this is not a bad thing, as it is always nice to save money. However, it can also indicate a company is adding additional fees in order to make up for an unrealistically low price. You should be able to get a good idea of your total costs if you contact three to four companies for an estimate.
As you start getting cost estimates, it is important to emphasize that you are only requesting a quote. You shouldn't have to pay anything or sign anything until you decide whether to go ahead with that particular shipper. Cost estimates should be free and should not obligate you to use a particular company.
What are the best ways to ship an SUV? Get in touch with us today to find out! We provide 100% free price quotes and strive to provide the best service in the industry. Feel free to contact us through our website, or call us at the number provided on this page if you have questions about SUV transportation!
Check out our guide to the best compact SUVs.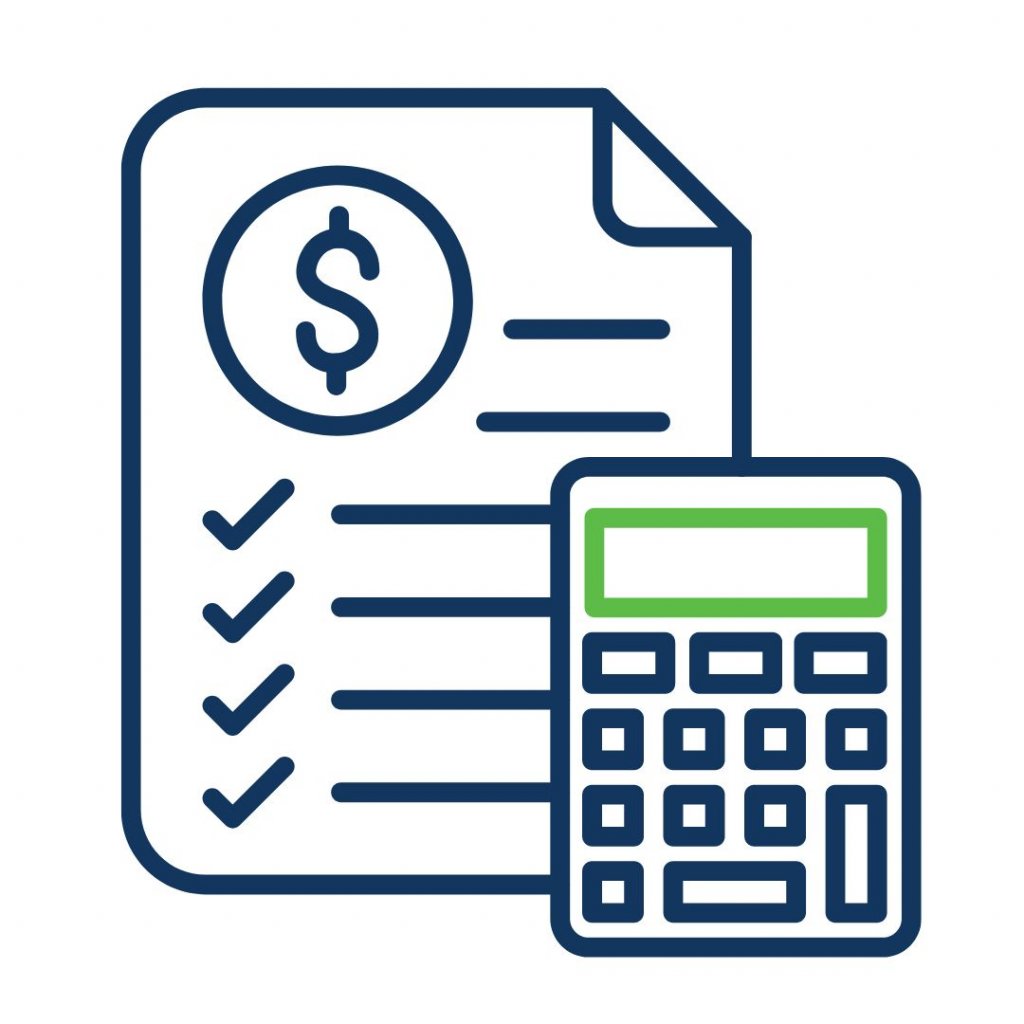 Get 20% OFF Car Shipping
If you're in the process of moving cars, consider Nationwide Auto Transportation. We offer safe and reliable car shipping services across the country. Rely on our team to find the best solution for your unique needs. Check out our car shipping quote calculator and get 20% OFF your first shipment.