Reading Time: 3 minutes
Recent changes to transport policies will affect nearly half a million heavy-duty trucks registered in California. Although the changes won't directly impact trucks in most other states, there's a spin-off that will see the need for them to take over the work of California-based trucks. Why? Because nearly half of all currently registered trucks in California could well lose their registration in the next 3 years or so. Unfortunately, most of the trucks affected by the new transport policies will belong to smaller construction companies and companies that ship cars to and from California.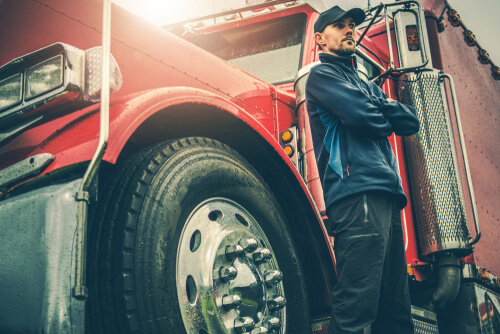 Air Quality Regulations for Truckers in California
It's no secret that parts of California experience heavy smog due to the high volumes of vehicles that drive around the state. The Office of Transportation Policy recommends overall transport policies to the Secretary and coordinates initiatives for the development of the department's environmental reviews. An Environment team within the department handles issues relating to energy and environment with the aim to help:
Businesses and consumers save money at the pump;
Reduce emissions through improved modes of transportation,and alternative fuels;
Find the most convenient and efficient modes of moving freight;
Enhance the resilience of the country's infrastructure.
The department introduced new transport policies in California in an effort to improve the air quality in the state's most densely populated urban areas. These new freight regulations will see the gradual phasing in of the new legislation and form part of the state's larger effort to reduce emissions and combat diesel smog. Other recent legislation involves:
Testing trucks for smog once every two years;
Ensuring that 9% of vocational vehicles (small delivery vans and box trucks) are electric by 2025;
Making 75% of vocational vehicles gas-free by 2035.
How these air quality regulations affect car shipping
The California Department of Transport will stop registering heavy-duty trucks manufactured prior to 2011, or any engine produced before 2010. As of January 1, 2020 all trucks (including vehicle haulers) in the following categories have to be compliant.
Trucks weighing between 14,000 – 26,000 pounds produced before 2004; and
Trucks weighing in excess of 26,000 pounds and produced before 2000.
These transport policies will be fully in effect by January 1, 2023, at which point registrations will automatically be blocked in order to improve the state's air quality for the people who live there. Any remaining trucks must comply with the freight regulations by that time.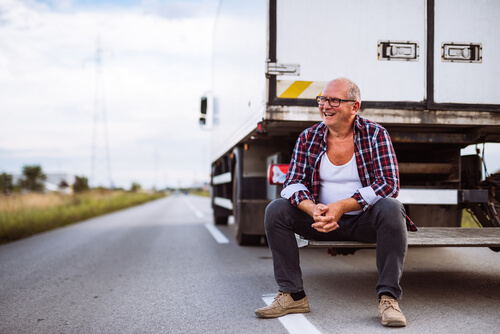 Air quality will improve with fewer less-efficient trucks on the road. The new transportation policies will place a heavy burden on the freight industry, and smaller shippers in particular. The new freight regulations will force shippers to invest in upgrades or purchasing new engines, the cost of which will likely come from raising their prices. Smaller carriers are likely to leave the industry as they cannot afford these expensive upgrades. These requirements will likely result in additional expenses being transferred to consumers in California. 
While this news is pretty bleak, you should not allow it to discourage you. After all, it only affects trucks registered in California. Working with an auto shipping broker means that you will have access to truckers from different states. They will find you a driver who operates between your home and California. You can use our online car shipping quote calculator to get an accurate estimate.                                           
Read more:
City of San Francisco       
City of San Bernardino Auto Transport