Reading Time: 3 minutes
Collectible or vintage cars are not just any car to their owners. They are their babies to which they attach much sentimental value. When it's time to ship a vintage car to a show, an auction or to a specialist restorer, you want to be sure that your car will get white glove service every mile of the way. Of course, you could transport a vintage car on a towing dolly, but that's definitely not recommended.
Firstly, a towing dolly is too close to the road surface, which means that your car can sustain damage when road debris is kicked up by the wheels of the dolly. As you know, repairing damage to the paint of a vintage car can be a costly, time consuming exercise.
When deciding on shipping a vintage car, most collectors opt for professional auto shipping service providers. However, it is important to ensure that you take the necessary precautions to ensure your car arrives at its destination with zero damage. Here are some of the top tips from our professional vintage car carriers.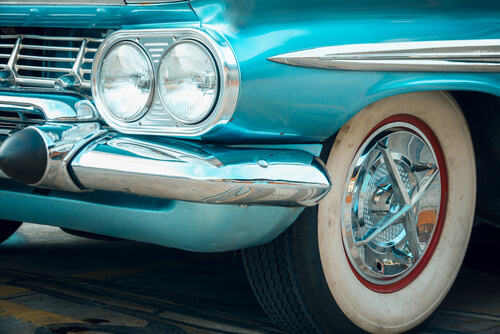 Always Choose Enclosed Car Transport
Shipping a vintage car almost always requires enclosed auto transportation, which offers several advantages over open carrier transport for classic and vintage cars, specifically. In an enclosed truck, there's minimal risk of damage. The sides and roof of the truck trailer protects your car's finish from the elements, and it also provides added security. Since your vintage car is not visible to the outside world, the chances of vandalism or theft are minimal. This option provides optimal peace of mind.
Choose Door-to-Door Auto Transportation
Door-to-door auto transportation is not only convenient, but it also reduces the risk of damage during loading or unloading the car at the terminal. It is convenient, because you don't have to drive the car to the terminal. Of course, door-to-door is the preferred option if your car is non-operational.
Buy Comprehensive Insurance
When you call for a booking, ask the auto transportation company about liability and cargo insurance. If you work with a reputable auto transport broker, they will only work with carriers who carry the necessary insurance and liability cover. In most cases, your personal auto insurance typically won't cover any damage to your vehicle while it is in transit. If the carrier's liability insurance is insufficient for your vintage car, you should top it up with additional insurance that covers the replacement cost of the car.
Perform a Thorough Inspection
For your own peace of mind, be sure that you can be present at the collection and delivery destination for the vehicle inspection. The carrier will hand you a bill of lading, which contains all the information about the car and the shipment. There will also be a vehicle inspection during pick up and delivery. Mark any damages and sign the report.
Provide Handling Instructions
Does your vintage car have any hidden switches? Provide written instructions so that the driver can easily handle your vehicle while it is in transit.
As with all other types of car transport, you should:
Charge the battery
Have no more than a quarter tank of fuel
Remove any loose items
Remove all personal belongings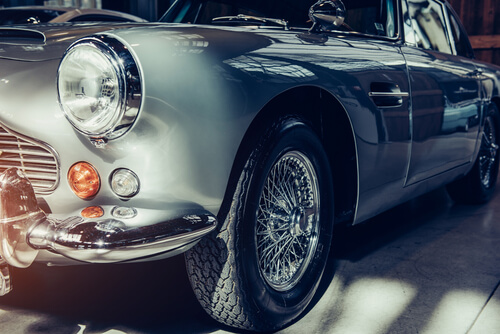 Need a quote for vintage car shipping? NAT has been transporting cars for 16+ years and we have plenty of experience in shipping custom, classic, and vintage cars with zero damage record.