Reading Time: 2 minutes
The car shipping industry and other cargo shipping companies will often require a Bill of Lading – abbreviated to BOL. This imposing term often induces panic, but it need not. In this post, we'd like to explain the auto transport bill of lading and how it features in the car shipping process.
What is an Auto Transport Bill of Lading?
A legitimate car shipping carrier arrives at your address to collect the car to be shipped. The trucker will hand you an auto transport bill of lading; if not, you should certainly ask for it. It documents the car to be transported, including its condition before loading onto the truck. When the trucker leaves, you should be given a signed copy of the document.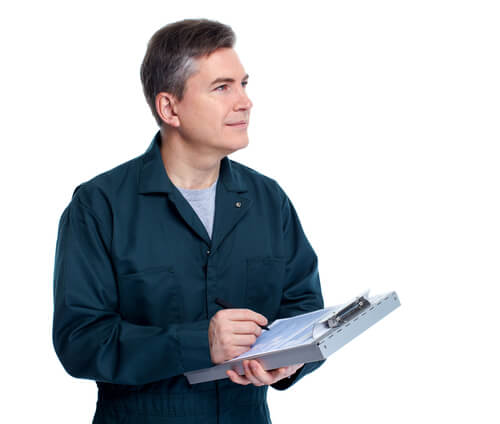 A auto transport bill of lading (also called a vehicle inspection report) serves as a contract between the vehicle owner and the trucker, and outlines the terms of that agreement. It will also document any prior damage to the vehicle. Read the document carefully to ensure everything is included and that you agree to the terms.
The auto transport bill of lading is also important to your insurance provider. It should contain:
Details of the vehicle to be transported (mileage, VIN numbers, etc.)
Addresses for collection and delivery (transit directives)
Contact details of all parties
Vehicle condition report
The vehicle condition report is the most important part of this document, as it protects you in the event of damage to your vehicle while it is in transit. The auto transport bill of lading will contain graphics of a vehicle which can be marked with pre-existing damages.
Take photos
While it is a good idea to take photos with timestamps before and after shipping, that will not be accepted by insurance companies. Additionally, it is a good idea to note the current mileage on your car's odometer. Both of you should sign the document and you should each retain a copy for your records.
On delivery the trucker will once again ask you to sign the auto transport bill of lading as a transaction receipt. You should inspect the vehicle and ensure that there is no new damage before signing the auto transport bill of lading at delivery. 
As the owner of the vehicle booking the auto shipment, you don't have to be present at collection or delivery. However, someone has to sign the auto transport bill of lading. The person should ideally be 18 years or older, since it is a legal document and crucial to the process of shipping a vehicle.
If there are any damages to your vehicle, you still have to pay the trucker any outstanding balance of the freight charges. Then, kindly call your broker to discuss the process to file an insurance claim.