Reading Time: 14 minutes
Whether you are a fishing fanatic looking at buying a reliable Grady-White, or you're looking at some family fun with a Yamaha jet-powered craft, the unfortunate fact is that, no matter how much you would like to, you just cannot be out on the water 365 of the year!
So where will your little bit of a nauti investment stay when you are not with her? In this post I drop anchor and look at what your boat storage options are, we visit some popular boating destinations and their storage facilities, and I tell you how NAT will get your floating capital safely on, and off, the water.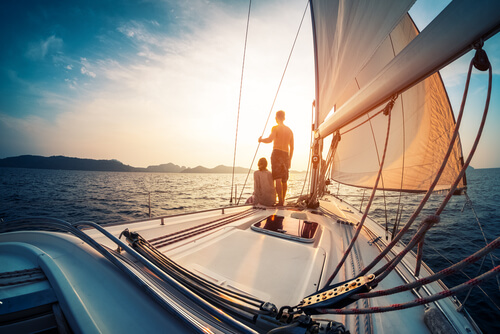 The NAT Brainy Guide to Boat Storage
Owning a boat is all about spending as much time on the water as the weather, your budget, and your wife, will allow. There is a saying that goes something like, "You can't buy happiness, but you can buy a boat"—and boat people swear by this. There is, as with most things in life, the opposite side of the $100 bill (boating is NOT cheap). What do you do with your "B-Yacht'ch" when fun time is over and she needs to get stored?
Owning a boat involves several considerations, including how it will be stored, where it will be kept, how often it will be stored, and the cost of doing so. Our guide covers all the details you need to know about storing your prized craft… except what you will tell your wife when you spend more time on your boat than with her!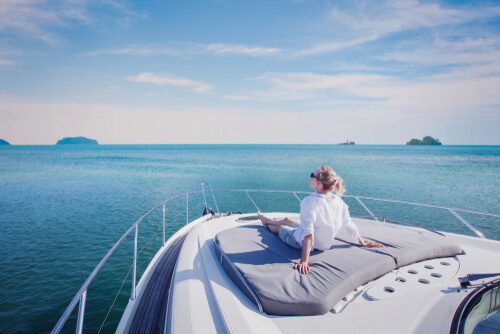 How to Choose the Right Boat Storage Solution
Choosing the appropriate boat storage solution for your vessel is dependent on quite a few different factors and influences. One of them will be your wife. If you have space in your backyard, and you can convince your better half that the shrinkwrapped watercraft will not be an eyesore, then Ahoy me Mateys, but you are living the boat life.
If you live in an apartment or you just don't have the space (Your wife said so), let's batten down the hatches and look at what to consider when choosing a boat storage facility:
Size matters – The bigger the boat, the fewer storage options there are.
Location – Storing your boat in Florida is much easier than if your boat was on Lake Michigan for instance. Boats can be stored easily and conveniently in milder climates, compared to areas with harsh winters. How do harsh winters impact boat storage? Well, if water freezes around your boat, the hull exterior can be badly damaged or crushed while pipes and other parts can perish from freezing.
Amount of time you will spend on the boat – Whether you plan to take the boat out every weekend or whether you only do it once a year, your accessibility needs will be different.
Considering your budget – Is it possible for you to spend less by doing a little extra work? Already paying fees for slips? There may be no need for additional storage. Store and maintain your boat on-site. If you own a marina or slip on your waterfront property, this is an excellent option. If not, you can park it in your yard free of charge – if your wife allows you.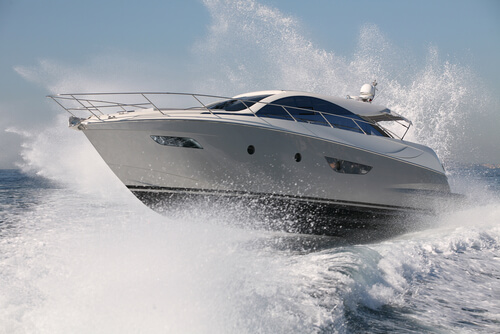 Types of Boat Storage
A boat can essentially be stored in two ways, indoors or outdoors. Both of these storage options have many different types. A few of these include:
A lift
Slipway
A storage unit
You can self-store
Boatyard storage
Let's dive into the pros and cons to see which is best for you.
Types of indoor boat storage
The best alternative indoor boat storage types are those that provide complete shelter for your boat, so it can be protected from the elements. A lot of this type of storage is geared toward commercial boats, so you will want to make sure it includes amenities that meet your needs, such as accessibility, security, and a climate control system. You can try to find one close to you by searching, 'indoor boat storage rates near me'. Many types of boat storage are available indoors:
Dry stacked storage – These so-called ' boatels', store boats in large warehouse type buildings on specially designed racks. Trained staff use forklifts to manoeuvre the boats and carry them outside, or in. If you are planning a day on the water, you can call ahead and your boat will be ready when you need it. Boats in warehouses avoid the sun's harmful rays and storms. A dry boat storage location also protects your boat from water damage.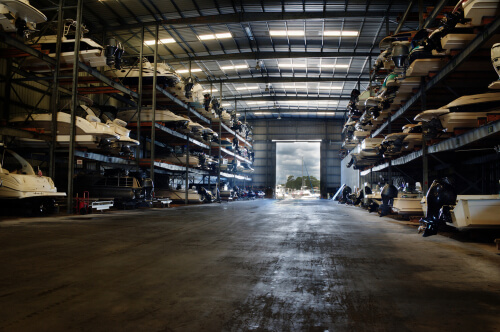 To prevent vandalism and theft, these facilities typically have security measures in place. You are, however, at the mercy of the attendants if you wish to have it in and out of the water. Depending on your facility, you may be charged extra if you take down your boat more than a specified number of times. Here we are again where size matters, but also where you live. If you have a really big boat this may not be an option for you.
Indoor Boat Storage
Indoor or covered self-storage – Home storage is by far the most affordable option since you may already have a garage, carport, or shed on your property where you can store it. You have 24 hour access to your craft to undertake any needed maintenance, unlike at most boat storage facilities. Unfortunately, not everyone can store their boat at home, whether it's due to a lack of space, security concerns, or HOA restrictions – or your wife that just said, NO!
Again, there are some limitations and drawbacks to self-storage facilities. Not all of them can accommodate a boat, or even have ground-level entry, and you need a pretty large storage unit to accommodate your trailer and craft. These places are also normally located pretty far away from both your home, and your treasured boating locale. NAT can ship your boat anywhere in the United States. Read our blog and get tips from our experts on boat transport.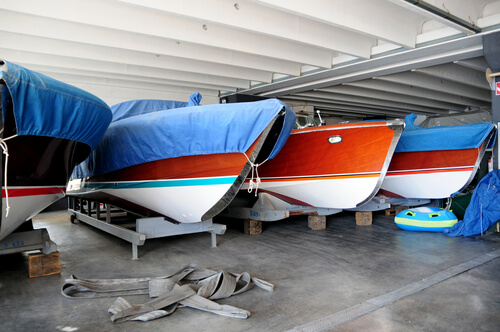 Types of Outdoor Boat Storage
Storage options for boats outside are generally more affordable and more readily available than those for boats inside with climate control. You will need to plan and winterize your vessel however, and your boat's lifespan may be shortened as a result. A canopy, shrink-wrap, or protective cover will protect your boat from the elements while it is stored. Some of the more common outdoor boat storage options you can choose from include:
Wet slips – These are simply boat docks along which a boat can be docked directly in water. Marinas offer convenience, but can be very pricey, depending on the facility. If you use your boat throughout the year, or you have mild winters, these are a great option. Despite the ease of access with which your boat can be taken out without the need to tow or drop your vessel into the water, it is common for marinas to require the boat to be taken somewhere else for external maintenance or repairs. Those who opt to store their boat on a wet slip should be aware that, since it's exposed to water longer, it will require more attention and maintenance on both the interior and exterior.
Lift Slips – When not in use, lift slips provide you with the option to dry store your boat. The use of a lift slip could prevent your boat from developing algae and barnacles, unlike what would happen in a wet slip.
You have boat storage options
The social aspects and ease of use of marina slips makes them very popular with many customers. Marinas commonly include clubhouses, pools, and wi-fi in the cost of slip rental.
A boatyard is an area where boats are stored outside in an enclosed area, sort of like a lot or garage. They are often found in boat or RV traffic areas. While they are inexpensive, they do not offer protection against weather conditions like sun, wind, and hail. You will need to cover your boat and winterize it if you intend to store it at a boatyard. Make sure the facility's security measures are suitable for your needs. A boat that is stored outdoors will significantly reduce its lifespan, even though it is convenient for frequent use.
Outdoor self-storage – This is one of the least expensive ways to store your boat. Boats can be stored on driveways, in backyards, or on boating "pads" built adjacent to homes for those who have the space. You should be sure to check county regulations, HOA rules, and most importantly, with your wife. Ensure that your boat is properly secured and covered so that it's protected from the elements and pests.
Snowbirds and Boat Storage
If you are one of the lucky snowbirds that migrate to warmer climates when winter starts tickling us with her icy fingers, this blog post about top snowbird destinations should be right up your alley. And don't forget, NAT can ship your boat, and car, to your place in the sun…while you have a quick and relaxing flight!
Read on to learn a few helpful boat storage tips.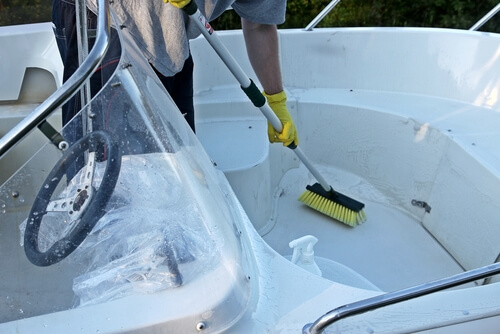 Prepare a Boat for Storage
When you keep a boat in storage over the winter season, or whenever it's not in use, it pays to take some simple steps to keep it clean and corrosion free. If you feel that the only time that you are really yourself is when you are on your boat on the water, you know how important it is that your vessel is shipshape and will handle any emergency situation. It is also just such a cool feeling to look at your water baby when she is in great condition right?
The Outside – Boat exteriors are naturally prone to wear and tear, as weather and water cause damage. When storing a boat, it's important to keep it clean, dry, and well aired. Starting on the topside, clean your way across the deck, getting every crevice and nook. After rinsing her down with fresh water, allow her to dry. Give the windshield a light polish after wiping down all the trim.
NAT TIP: Check your fiberglass boat for any blisters, and repair them if necessary. Addressing these issues early will help prevent further damage.
Engine – Your boat's engine is its heart. After months in storage, the port valves, pistons, and combustion chambers must be degreased and free of debris. It is recommended that you add fogging oil to protect the engine from corrosion. Using a lightly oiled cloth, wipe down the visible parts of the engine as well to prevent exterior corrosion and rust.
More Boat Storage Tips
Tip: If you are able to change the oil and filter, now is the time to do so.
Fuel system – Manufacturers and technicians of marine engines advise leaving the fuel tank partially full when storing a boat to allow for expansion if the temperature warms up. With no condensation build-up, combined with a ethanol-combative additive, it's a safe solution. Be sure to change your fuel filter as well. The treated fuel should be run through the fuel system and engine before being stored.
The Inside – Boat interiors are particularly vulnerable to mildew and dampness. The bilges should be cleaned thoroughly to remove oil and dirt. Keep all hatches open so sunlight and air can enter fish holds, storage areas, and lockers. You may want to dry-clean the cushions if possible. Take out your life jackets, flares, radios, Sat NAV, and other devices. Store expensive items, devices, and clothing in a locked self storage unit.
It's about the little things – Lubricate all the boat's moving parts, from ratchet mounts and latches to hinges, linkages, and the trailer's wheel bearings. Keep moisture at bay, the easy way. Remove the battery, and clean the wiring and terminals. If you are storing at a facility – remember to charge the battery at least bi-monthly.
Putting the trailer on blocks and removing the tyres is a good idea if you will be storing your boat for months at a time.
Keep Your Boat Storage Facility Clean and Dry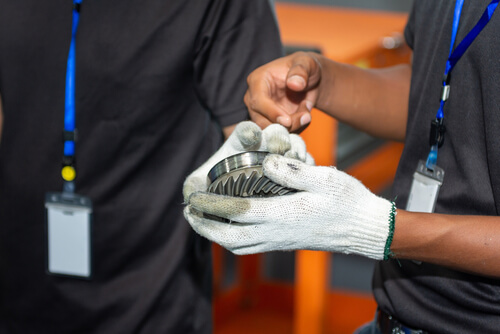 An inspection from bow to stern – Throughout the inspection, look for corrosion, worn cables, blown fuses, and loose wires. Make sure the hydraulic steering fluid is at the proper level.
Tip: Don't wait to replace or repair parts. If they need to be replaced, do so right away.
Protect your boat in storage – Lockable, indoor storage facilities are ideal. In addition, consider purchasing a custom-fitted outdoor cover if you cannot secure covered outdoor spaces.
If you are planning on using a boat storage facility you might find our article on Shipping Your Car From a Storage Facility – quite interesting. In the next part of the post I will look at three of the most popular boating states and what boat storage facilities are available there.
Vacation Destinations for Boaters
The United States has 95,000 miles of coastline covering every climate and there are thousands of lakes and rivers to explore too. The United States is a boat lover's dream.
Welcome to Miami
Miami is without a doubt the boating capital of the world – there is no question about that. There are more boats registered in Florida than in any other state! This makes Miami the ideal base camp for a sea adventure. Boating in Miami is widely popular and there are loads of big marinas you can choose from like Miami Beach-, Sea Isle- and 5th Street Marina.
Boating in Miami's best spots is about combining excellent boating with a great experience. It is suitable for both novices and experienced boaters.
Miami beach – The pearl of Florida, Miami beach is an island city that combines history, high lifestyle, and arts. It is divided into two regions; North and South Beach.
Coconut Grove – The historic and famous Coconut Grove is another excellent boating spot in Miami – as old as Miami itself. If Miami is the boating capital in America, then Coconut Grove is downtown. Dinner Key Marina, with its 582 berths and an additional 225 moorings just offshore, is just across the street. It's the largest wet slip marina in the city.
Key Biscayne – A barrier reef, gorgeous beaches, and two beautiful parks right next to each other – Bill Baggs Cape Florida State Park and Crandon Park, this island at the tip of Florida is nothing short of a paradise.
Boat Storage in Miami
With about 65 000 registered boats in the city, there are practically hundreds of different boat storage options available in The Magic City, from wet slips in beautiful marinas, to dry indoor storage. The most reliable way to check what marina boat storage cost, is to give them a call.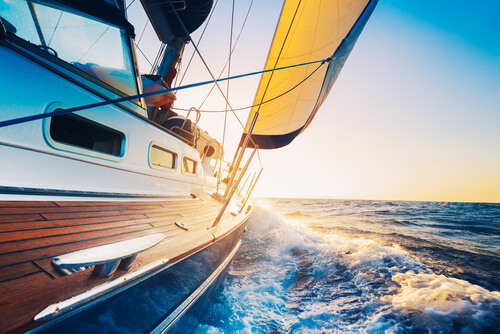 Marinas
The marinas in Miami-Dade County offer a range of services that will help you have a great time, whether you are diving, fishing, or anything in between. Among the services marinas offer:
Wet slips
Dry storage
Launch ramps for boats
Transient docking
Fuel
Bait and tackle
Boat rentals
Diving and landing facilities
Rentable transient dock space is available on all of Miami-Dade County's marinas. Prices for marinas, dockage types, and transients vary. Most payment types are accepted. Call the marina for information regarding transient dockage options. In addition, call ahead before you visit a marina to learn about:
When is the best time to launch
Waiting periods
Availability of parking
The weather and sea conditions
Boat Storage Options include:
Click here to learn more about boat storage cost per month and other valuable information regarding boating in Miami. NAT can safely ship your boat to, or from, Miami, Florida whenever you need.
Texas – Friendship and Fishing
We all know that everything is, or seems, bigger in the Lone Star State. From a Texan's huge love for their team… to the sprawling state itself. Besides big people, big food, and big oil, Texas has big water and boasts some of the world's best weather, including areas that enjoy more than 300 days of sunshine a year.
In Texas, there is no shortage of lakes, making it a great place for water sports, boating, swimming and kayaking. So get your bathing suit on, grab your paddle, and jet off to Texas. Click here to see the routes and services NAT offers for Texans and would-be visitors. I say, "Yeehaw!"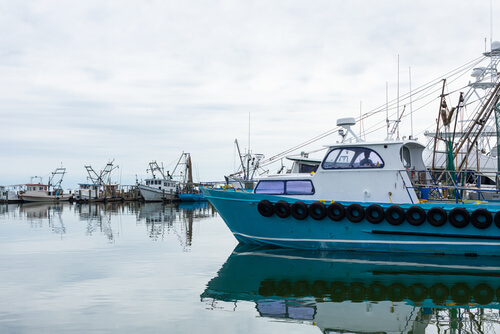 Why is Boating Popular?
Why boating? I answer that easily by stating, "Zombies can't swim – that's why!" But on a slightly more serious note, because Texas has over 6,700 lakes, 377 miles of coastline, and 36 rivers, there are a slew of opportunities for boating in Texas. We have a quick look at a few of them, and remember, Texas Parks and Wildlife website has all the information you need for a fun and safe boating experience.
Lake Austin – A beautiful lake in the heart of Austin, this is one of the most popular places for boating in Texas. Getting there is easy. Most of the traffic consists of the pontoon boats that you can rent along the shoreline.
Lake Travis – With its sparkling blue water, Lake Travis is perhaps the most attractive lake in Texas when it comes to boating. Speedboats are the best for enjoying the shoreline. Why? There are 270 miles to explore and all types of boats and watercraft are allowed.
Galveston – Located on the eastern edge of the Gulf of Mexico, Galveston is a coastal port city. This large port is a major fishing and shipping hub that also houses several marinas. For sailing, boat tours, and sport fishing, Galveston is the perfect starting point. For those of you who prefer a longer adventure, you can take the boat ride from this point to New Orleans. The area is also good for watching dolphins.
Boat Storage Options in Texas
Good Vibes in California
Fishizzle… The boater's dream, California offers sparkling ocean views, calm, clear lakes, and sunny weather all year long. Whatever your passion, you'll find something here, whether you love jet-skiing, boating, bikinis or just admiring the views.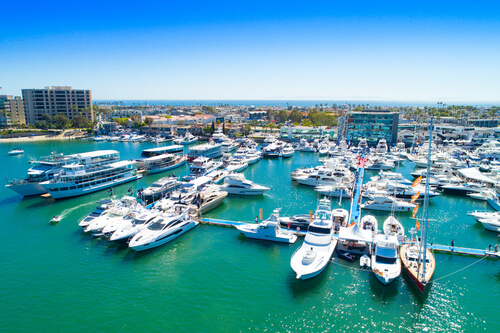 Boating in California is overseen by the Division of Boating and Waterways. From January 1, 2018, boaters 20 years and younger will be required to carry a California Boater Card when on state waters. NAT can ship your car and boat to and from California without any stress to you. See our routes in California.
Summer songs with references to the Golden State feature for a very good reason. This is an inspirational place. Cali's roots are in its sun and sea. Californians love art, the internet, and, of course, beach culture.
It is a West Coast Thing
The west coast of the USA is a great place to feel good. Here are three great boating spots in and around California:
Marina Del Rey is the epicenter of Los Angeles' boating culture, if you're a boat enthusiast. There are countless festivals and summer concerts held at Marina Del Rey. You also have an opportunity to observe dolphins and whales. As you leave the warm sands of Marina Beach, take a ride to Santa Monica Bay, where you will see sweeping views of Venice Beach and Los Angeles. The crystal blue waters are full with fascinating underwater life. Pack your scuba gear and explore!
Lake Tahoe – Lake Tahoe is the largest alpine lake in North America and one of the best spots for freshwater boating in the world. It straddles the great states of California and Nevada. Make some waves with the skis or board, or make a day of fishing for Mackinaw Trout and Kokanee Salmon cruising in the deeper waters
Newport Beach. Its reputation for perfect surf waves, beautiful sand beaches, and balmy summer days has made Newport Beach the crown jewel of Orange County. Be sure to check out Lido Marina Village before cruising along the coastline and seeing the incredible dunes to refuel your stomach and your boat.
Boat Storage Options in California: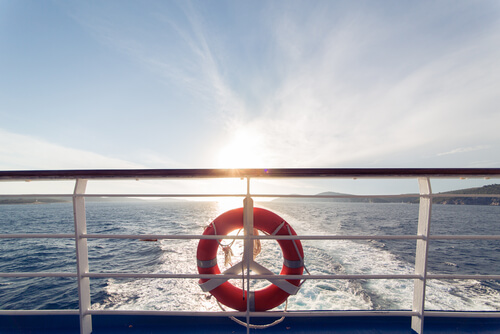 The Basics of Boat Shipping – When Boat Storage is Not an Option
When boat storage where you are just won't work for you, or need to get your vessel to a new destination, we are able to help. The professional carriers we work with at Nationwide Auto Transportation operate on a frequent basis to ship large yachts and boats. It normally takes one or two weeks for us to arrange your transport and we can arrange door-to-door shipping.
Also read this post with car storage tips for winter or long term.
The majority of boats are transported on flatbed trailers. However we facilitate tow-and-go shipping, this involves shipping the boat on its own trailer, provided it is roadworthy. We offer other shipping methods if your trailer doesn't work properly. Click here for a free no obligation quote!