Reading Time: 15 minutes
It's finally happened! You've diligently saved up and now you can buy your dream boat. Well, if you find the cheapest state to buy a boat from—that is a thing.
Owning a boat is an aspiration for many people. The days spent relaxing on the water, tubing, or cruising, fishing with friends, or taking your kids out on the lake. Sip champagne and listen to the waves lapping against your baby as you listen to "I am Sailing" on the pan flute and take in the golden sunset. Who wouldn't love one of these idyllic scenarios?
Boats represent an investment, so you should choose a boat that is in line with your budget. In addition, operating and maintaining a boat require regular effort, maintenance and time. If you decide to buy a boat, be sure it is suitable for your finances and long-term goals before committing.
Let's Go Fishing for the Cheapest State to Buy a Boat(Opens in a new browser tab)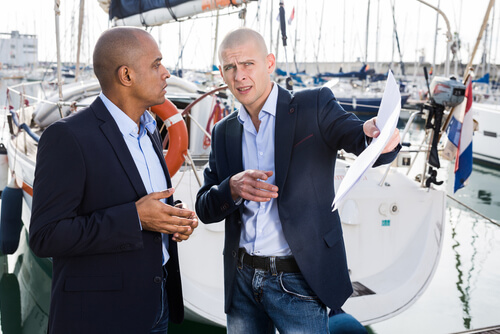 In any purchase of this magnitude there are several steps to take before signing the dotted line. As a knowledgeable buyer, you can ensure that you buy the right boat.
Florida is a great place to buy a boat if you are in the market for a new one. To make sure you will get a good deal before taking a trip through the Panhandle State, make sure you shop around first. Our goal is to make life easier by doing the research for you.
Should I Buy a Boat?
Are you thinking about buying a boat? When it comes to buying and owning a boat, ask yourself a few questions before making this once-in-a-lifetime (for most people) investment. Save yourself the cost and inconvenience of sitting on a boat that you don't really need…
Your first step is to choose the kind of boat that will suit your needs and those of those you are planning to take boating with. What you want and need depends on what types of activities you'll be doing on the water.
It's important to think about how and how often you'll use the boat. What's it for? Tubing, water skiing, wakeboarding? Could it just be for some R&R? There are lots of ways to use a boat, and your intended use will dictate exactly what type of boat you need and how often you'll use it.
There are many reasons why you might want to buy a boat, including fishing, entertaining, sailing, relaxing with friends and family, swimming, water sports, and weekend excursions.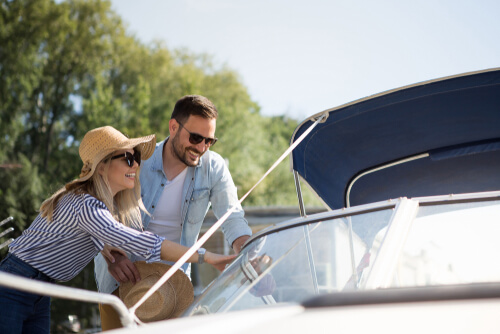 The boat's purpose should help you determine when you can use it. When planning to use it for fishing, look at the fishing season in your area. What time of year is good for swimming and water sports?
Consider your personal and household schedules too. Do you have a plan for getting out on the water regularly? Taking full advantage of your investment means using your boat as much as possible.
Still waiting for your ship to come in? Financing can help you buy a boat in the meantime…
Boat purchases aren't as complicated as many people might think, and arranging boat financing isn't very different from financing a new car.
How much does a boat loan cost? When you determine the exact model you wish to purchase and know the cost, a lender can calculate the associated fees.
There are three ways to finance when you buy a boat:
Your dealer can arrange financing for you.
You can borrow money from your bank.
You can get a loan from a lender specializing in maritime loans.
Since boat dealers have plenty of experience with financing boats, most people obtain their boat financing through their boat dealer. In addition, dealers have a vested interest in making the process as smooth as possible.
Banks are often the first source of financing for buyers with a home equity line of credit, a second mortgage, or a personal loan. You get a lower interest rate but more paperwork, making the process more complicated. You might still be able to make some tax savings this way.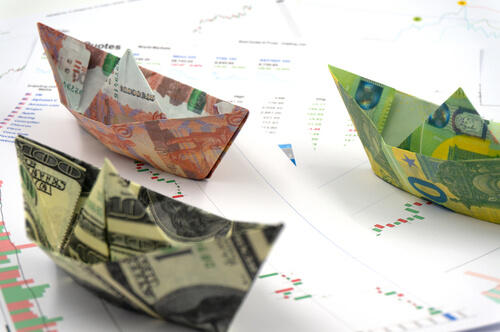 Third-party lenders with boat financing experience are another option. They can negotiate down payments, help with faster decisions, offer longer terms, or negotiate lower monthly payments.
On that note, how much does it cost to buy a boat?
Boats can be purchased outright by some people. A loan without interest or other fees is the best choice if you have the option. Most of us will need financing.
The cost of purchasing a used boat can be considerably reduced, but older boats will require more maintenance and repairs. Moreover, you won't be covered by a warranty. In case of financing, paying the monthly payments is important. Boat prices, down payments, interest rates, and other factors can greatly affect these decisions.
New or used boats don't have to be as expensive as most people imagine. Boat financing options today allow middle-class Americans to still afford most of the boat's components, even though boats initially cost a lot. Nevertheless, boat sizes and types greatly affect these factors. So there is no accurate calculator for estimating the costs of owning a boat.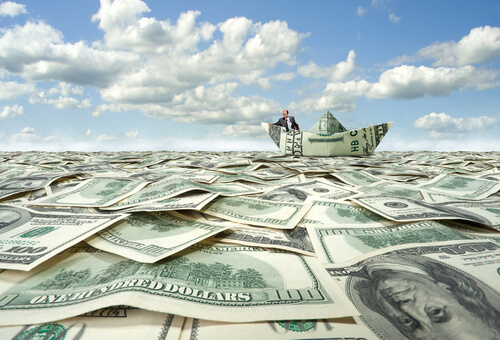 How to transport a boat
Buying a boat comes with other upfront costs, including a trailer. The price of small boats usually includes their trailers. Over time, however, a trailer can end up saving you money. You can also park your boat at home to reduce storage and marina fees. Package deals that include boat trailers and boats have become popular with small boat buyers. The trailer also lets you travel to new ports and explore new waterways in your own time—a privilege that many would consider priceless.
Moving a boat involves an additional expense depending on the vessel's location, the market price at the time of purchase, and your experience in pulling trailers. It might be better to leave it to heavy duty transporters instead.
A boat purchased new off a dealer's lot usually comes with delivery. Remember to include moving expenses when buying or ordering a new boat tailored to your specifications.
We would like to congratulate you on your new baby by offering you 20% off boat shipping. Simply give Nationwide Auto Transportation a call at 1800-311-7073. In addition to servicing all the lower 48 states, we service most US seaports for cars, so keep this in mind if you're planning to import one.
Winterize Your Boat Ahead of Winter: Here's How(Opens in a new browser tab)
You might want to read these 6 boat shipping tips from professional carriers.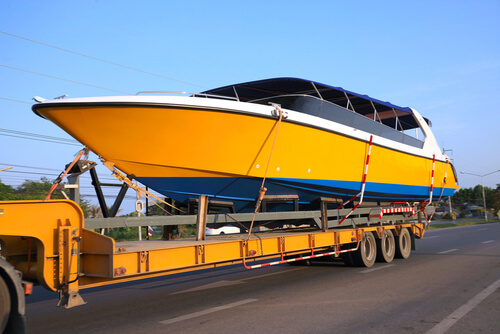 Running costs
The first thing you should do when buying a boat is to determine your budget. The sticker price is not the only consideration.
You'll face some out-of-pocket expenses whether you purchase a new or pre-owned boat. Having paid for your boat's upfront costs, it's time to estimate the annual costs and to start preparing for the future. Besides the boat itself, you'll have to factor in other expenses as well. The following are some of these things:
Permits for boating
Care and maintenance;
Dockage, slip, and marina fees;
A storage unit;
Hitches and trailers;
Equipment;
Accessoires;
Marine insurance; and
Gasoline.
As with any investment of your hard-earned money, your boat needs to be fully insured in the event of damage and other claims. Boat insurance rates are determined by factors such as the size and type of your boat, the amount of liability coverage you choose and other factors. Adding boat coverage to your insurance coverage may need to include major accessories, such as skis, fishing equipment. A boat insurance policy can protect you financially as well as the people with whom you'll enjoy your boating excursions.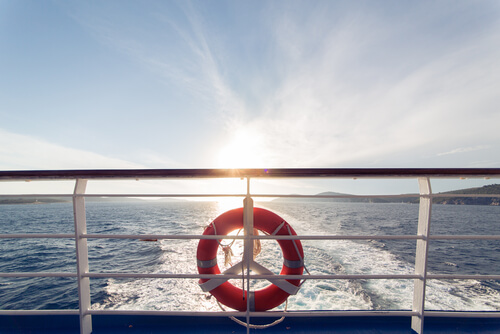 Boat Insurance
Boat insurance can be used to cover the following:
Damage to the vessel.
Boating accidents and injuries sustained on your boat.
Personal property losses or damages on the boat.
Damage caused to other vessels.
Assistance with towing and other types of emergency assistance.
If you're thinking about buying a boat, you should take time to compare your potential boat insurance costs. The right boat insurance will protect your investment. As you move forward, this helps you determine how much boat ownership will cost.
You can also use it to protect yourself from liability if anyone is injured on your boat. Many marinas and boat finance companies require boat insurance to ensure that if something goes wrong, you are covered.
If you own a boat, you should have it properly insured. Some basic coverage may be provided by a homeowners policy, but it may not be enough. Consult your agent if you want to learn more about these coverages:
Damage from collisions
Indemnity for property damage
Personal injury liability
Comprehensive marine insurance
Optional coverage
Practical Matters About Buying a Boat
Additionally, consider how easily accessible water bodies are to you. Are there any lakes or oceans near your house where you can go boating? What kind of waterways are most suitable for your boating plans? Could you swim in the lake safely? How long does the fishing season last? It is important that you have access to some bodies of water to maximize your purchase.
Another important consideration is storage location. Are there docks, marinas, or slips nearby? Are boats allowed in your neighborhood or on your property? Alternatively, you can store your boat at a local facility. Make sure you consider these options before buying.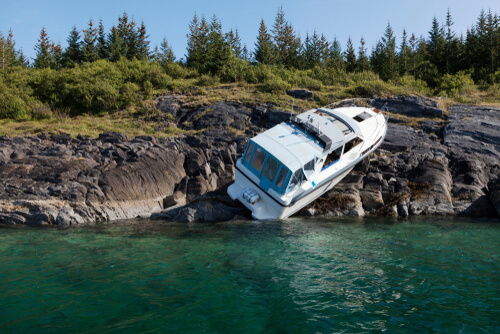 What Type of Boat Would You Need?
Next, choose the type of boat that best suits your needs. There is also an array of fishing boats, ski boats, cabin cruisers, and even larger yachts aside from sailboats and motorboats.
Boats vary in type and purpose and each is designed for a different purpose. It would be ridiculous to drive a sports car in rough terrain or use a bass boat to ski or wakeboard. Make sure the boat you choose is right for you.
The cost of an expensive boat can end up being wasteful if you don't use it much. There may be work or family obligations that prevent you from using the boat regularly. Then, holding off on buying a boat would be a wise decision. Regardless of whether it's used, the costs of storage, insurance, and depreciation still apply. The first step you should take is to rent a boat so you can find out how much time you'll have to spend on it.
Your Boat is Your Personality
On what kinds of water will you operate your boat most often? At the same time, how many people will be on board? Is there space for fishing gear, bait, and fish you might catch? Are you planning to sleep on board? Keeping all of these factors in mind will help you determine the size and scope of your vessel. Does your boat have a trailer or is it kept at a marina? How will your boat be used? Will it pull skiers or tubers?
Before buying your boat, make sure that it is in good condition. Almost all new boats are covered by a warranty. It's frustrating when you buy something and then it breaks within a short span of time. Owning a new boat offers you priceless peace of mind. Repairs will be done at no cost or for a minimal fee if there is a problem. Then you'll be back on the water in no time.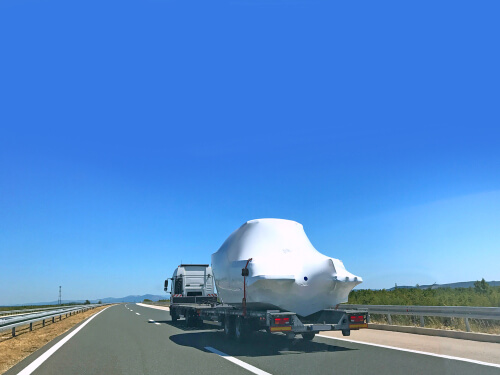 New vs. Pre-Owned Boat: How do you determine which option is right for you?
Buying a used boat can be a good choice provided it is well taken care of, and if it is within your budget and meets your needs. How much are you prepared to pay? The price, upkeep and maintenance of the boat must be considered (older boats will likely require more repairs than newer ones). However, it offers entertainment and enjoyment at a lower price even if it does not have a warranty.
Boat Storage
Furthermore, boat storage is very important to your decision. Identify the storage options that are available to you. Boat owners need different types of storage for different kinds of boats. Could the boat be towed with a trailer? Where are you planning on storing it? Plan to hitch the trailer to your truck or SUV?
Among the options listed below are:
Store your boat on the water. If you live in a warm climate and keep your boat at a marina, you may be able to keep it in water all year round.
Dry outdoor storage for boats. Boats are often stacked outside in racks in boating communities.
An indoor dry storage facility for boats. Storage outdoors is cheaper than storage indoors. If the boats are close to one another, the layout of the facility may limit access to those boats.
A storage space outside your home. Do not forget to properly winterize your boat whether you keep it at home or at a marina.
Tip from Nationwide Auto Transportation: Attend a boat show. If you are researching boats, going to boat shows can be very helpful. If you talk to a company representative who understands their products, you'll be able to identify what's very important to you.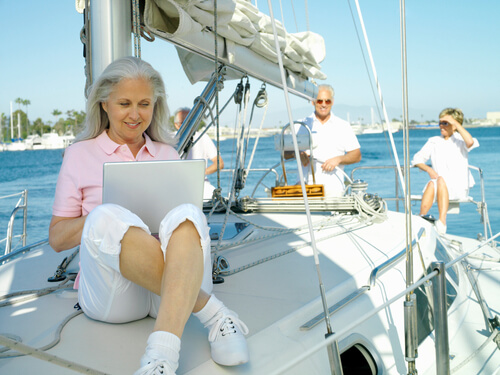 Should I Buy a New or Pre-Owned Boat?
Everyone loves shiny, new toys, right? Don't worry about whether or not a new boat was winterized and commissioned properly, or if it has been used improperly or mistreated. It is not possible to discover any history of this boat since you will be writing its on-water biography. It is possible to find exactly what you want, not just what's available on the used market. You can rig the latest gear in any way you like to suit your purpose with the latest equipment. You are likely to be satisfied unless you get the cheapest boat and engine.
With a brand new boat, a manufacturer's warranty covers anything that goes wrong. Because dealers service these warranties, buying locally is a smart move.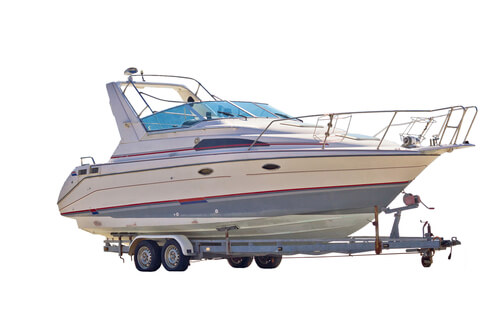 You don't need to worry about your most troubling question: Why is this boat for sale? Because it's new.
Buying a Vehicle Out of State: Your 2022 guide to the best car deals(Opens in a new browser tab)
Should I Buy a New or Used Boat
It's not all that bad to purchase a pre-owned boat. This saves you money on ownership costs, gives you more boat for your money, and/or lets you change styles of boats with less money invested. Lastly, there is the bBefore completing the survey, please complete our questionnaire.itter-sweet peace of mind that comes from knowing you won't be the first to scratch or dent the boat.
There may have been some initial bugs, but they've probably been fixed now. Getting a marine survey before signing the contract will give you that extra piece of mind. Expert marine surveyors provide valuable information that you may not be aware of, and can look into places others simply cannot. Be sure to complete the survey first.
When you buy an older boat, you get the benefit of time-tested technologies. There are many sites that will warn you away from buying a boat or motor that was faulty. Choose a style of sale based on your budget and preferences: a trade-in or used stock from an established dealer who must cover overhead and has a service bay to protect; a broker who has reduced overhead costs; or a private seller who may be most willing to negotiate.
Buying a Boat Online
New or used, which is better? The decision-making process for boat buyers is often challenging, especially for first-time buyers. There is no such thing as a right or wrong answer. Taste, budget, and mechanical abilities all impact your decision. Which prize would you prefer: a new boat in perfect condition, or a bargain cleverly acquired and polished to perfection? A few people argue that buying a pre-owned boat from a trusted dealer who has a few years of experience is the sweet spot. Whatever you decide, it's up to you.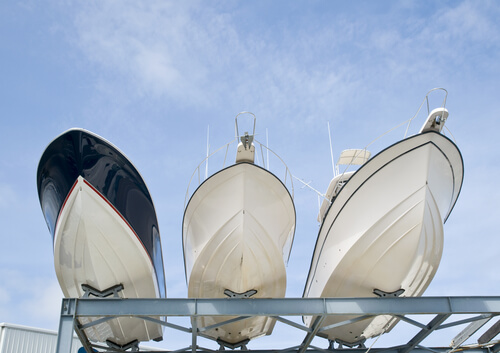 There's no guarantee with private online sales. Horror stories include listings of everything from stolen boats, to boats about to be repossessed, to total neglect. Some individual boat owners have been unable to afford to maintain their boats and put it up for sale. A damage inspection can alert you to any undisclosed storm damage and maybe even altered meters.
First-timers usually buy their boats from dealers for safety reasons. Many dealers commission surveys, send boats for service review, and even provide a warranty (some do not provide one, since structural issues must be diagnosed by the buyer, whether a dealer or not).
The Appraisal, Damage, and New Yacht Survey
Boat surveys are mostly performed when you're buying a used boat, and they can be classified into two types. A comprehensive inspection covers the entire boat as well as its propulsion system, although engines on very expensive, large boats may be inspected separately. In the case of large sailboats, rigging surveys may also be necessary.
Surveys for insurance are essentially the same thing, except that they're usually less extensive and focus on a few specific things that insurance companies want covered before covering a boat.
A boat appraisal survey is used to determine the approximate value of the vessel. This document is often needed during divorce proceedings or estate settlements, although some lenders may request one prior to financing a boat.
Do regular checks and yacht surveys
Storms or accidents can cause damages that require a damage survey. Damages and repairs are estimated based on their findings. Often, insurance companies will require them following a claim.
Surveys for new yachts are usually required only on large, expensive vessels. A surveyor may visit the manufacturer several times while a boat or yacht is being built to check on progress. Such surveys may be conducted for custom-built yachts and can take time. A reputable boat builder won't make you go through this process, however.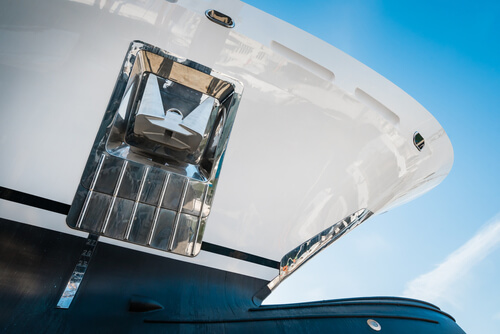 Which manufacturers are reputable? If you're buying a boat, make sure it's NMMA certified. Certification requires regular third-party inspections, and certified builders must meet American Boat & Yacht Council specifications and standards, which exceed Coast Guard requirements.
The difference between buying new and used boats is certain to come up in any discussion about boat surveys. It's not necessary to have a survey done when purchasing a new boat, however, if one is considering a used boat, an inspection is important, because:
Buy a Boat | How do I Pay?
The vast majority of lenders won't finance a boat that hasn't been surveyed.
Generally, insurance companies won't insure used boats without a survey.
Boats used for long periods of time are usually prone to many problems that are hidden from view and require professional help to find.
A marine survey can help determine which repairs or upgrades are necessary so that your boat can operate safely.
A boat survey determines the real value of a boat, as it can identify what items need to be repaired or replaced.
Since boats are expensive to own and operate, every little bit of money you save will go a long way to make boat ownership more affordable on a long-term basis. It may also be worthwhile to shop around for the least expensive insurance and taxes as well as the state with lowest boat prices.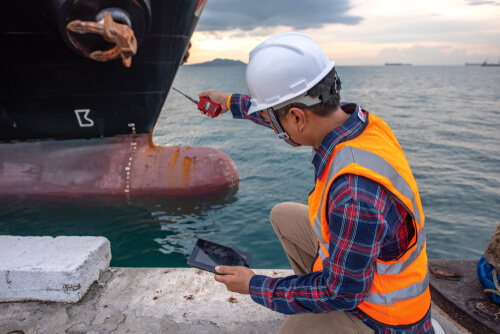 Make sure your boat is NMMA certified
There are relatively few federal regulations concerning boat construction, in contrast to cars. The regulations for fire extinguishers, life jackets, navigation lights and visual distress signals are mostly based on general safety, not how a boat is built. Government in the U.S. has largely left it up to the private sector to develop guidelines for designing safe recreational boats.
There's a program on the NMMA website that helps boat manufacturers comply with industry regulations and safety standards. Each boat model must be NMMA certified. As well as boat certification, a dealership can also obtain Marine Five Star Certification, which ensures that buying and maintaining a boat are enjoyable experiences. NMMA certified logo can be seen on the plates boats up to 26′ or on yachts 26′ and up.
The U.S. requires every boat sold in the country to meet certain Coast Guard minimum regulations. A NMMA-certified boat must also meet the more comprehensive standards set by the American Boat & Yacht Council (ABYC), which cover more parts and systems than USCG regulations.
Manufacturing companies build boats to ABYC and USCG specifications under the guidance of certified certification specialists.
An NMMA inspector inspects the finished boat to verify that it meets the standards. In the event that there are any oversights, the manufacturer must make the needed changes to bring the boat into compliance.
All NMMA-certified boats pass this check while NMMA certified boats undergo third-party inspection. This means that you will own a boat that has been thoroughly inspected.
This program covers over 30 categories of specifications, which are categorized by boat type and may include:
The fuel system
Airflow
Maximum passenger and weight capacities (for boats under 26 feet)
Power capacity (on boats up to 20 feet)
Flotation (on boats under 20 feet)
The electrical system
Lights for navigation
Placement of warning labels and guidelines
The steering system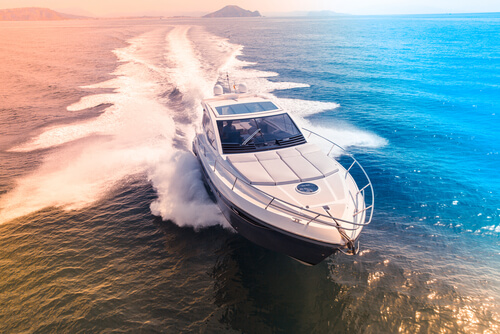 Is it possible to try out a boat before I purchase it?
When testing a boat, use it as you intend to use it. Most sea trials are conducted with a boat that has limited fuel, few passengers, and no gear. In practice, however, there's a good chance all of these items will be in your boat, adding hundreds or even a thousand pounds to its weight. Bringing family or friends will be a better representation of your typical day on the water. In this case, keep in mind that you won't get a similar experience during an actual ride. You should ask your dealer about other horsepower options available and how they may improve the ride if a boat seems slow or only just hits your performance target during a test ride.
A low-horsepower base model designed to meet a particular price point should also be avoided. Take into account your typical load and how you plan to use the boat. How about wakeboarding and skiing? Getting riders out of deep water requires a strong low end. Do you enjoy entertaining guests on the boat? Engines with lower horsepower might have trouble carrying the load. Buyers are often swayed by the boats' appealing base horsepower only to later trade up in search of more power.
Finally, what is the cheapest state to buy a boat?
Top boating states include Florida, Texas, and Virginia because of the availability of open water, the excellent weather, and relatively low boating taxes. Research suggests that Florida is the best state to buy a boat in. Almost 959 thousand recreational boats were registered in Florida in 2020, the most in any state.
As a result of the steady demand for boats in Florida (new and used), boat prices are 5% lower than in other states. A used boat in Florida may require extra maintenance due to the high temperatures and salinity, but the long boating season keeps the cost low.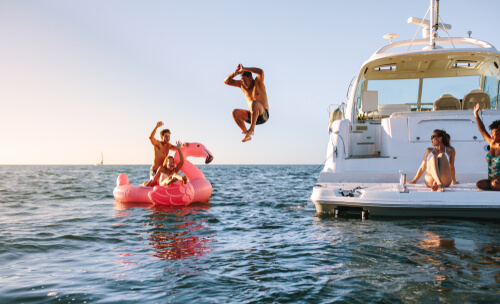 Since a few states offer competitive advantages when purchasing a boat, it is best to compare prices and do some research before making a decision. According to the NMMA, these states consistently rank among the top ten for boating and we recommend considering their features as you are conducting your price comparison.
Buy a Boat this Winter
Winter boat shows are the best time to purchase a boat, according to most boaters. In addition, boat shows are good times to take advantage of manufacturers' incentives. Most manufacturers run promotions during winter boat show season. Many people argue that buying a boat is the most effective in the fall. Manufacturers start offering discounts around September and October. The lack of demand often leads to dealer offers of discounts and deep cuts in prices. Take advantage of the season and make your dream a reality!