Reading Time: 8 minutes
So, you want to buy a car? Have you considered buying a vehicle out of state? There are several reasons why you might want to do that:
You're looking for a specific make or model, a hard-to-find newer model, or even a vintage car that you've been unable to source locally;
Someone is selling the specific car you're looking for, but they're out of state;
You've heard that cars are cheaper in a different state;
You know that it's a bad idea to buy used cars in your home state;
You know that other states charge low to no taxes on cars.
Whatever your reasons, there's no law or other issue preventing you from buying a car out of state. It's more a matter of whether it is worth your while to buy a vehicle out of state. It might be quicker and less cumbersome to buy a car locally, and there may be some costs to consider that won't apply locally. Plus, it is usually a good idea to test drive a car, which means you may have to travel to the car's location to do a test drive, and that can become expensive.
If you opt for a state in which it's cheaper to buy cars, you have the option to test drive several cars while you're there, and then complete the transaction once you're back home. That way, the dealer or private seller can simply ship the car to you.
Typically, we recommend that only people who are experienced with buying cars purchase from out of state.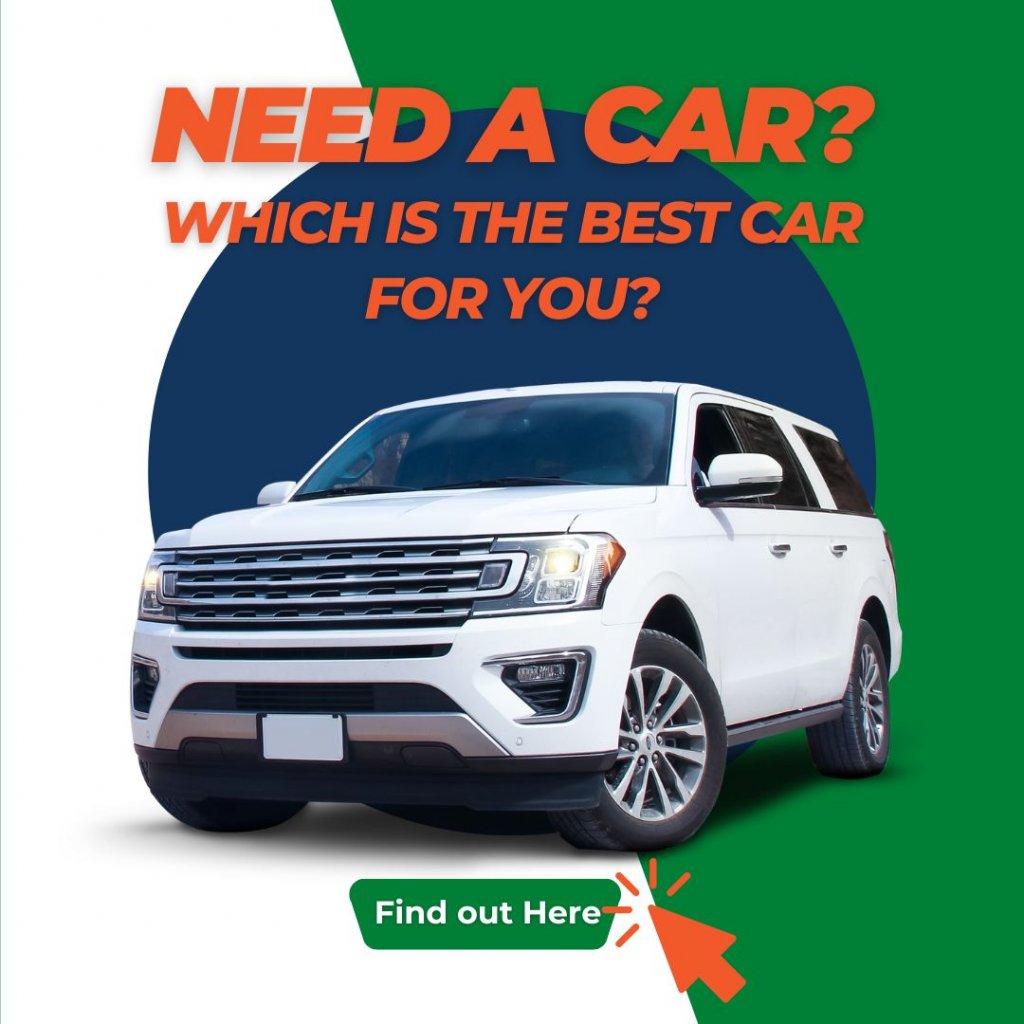 Buying Your First Car: The Ultimate 2022 Guide & Checklist(Opens in a new browser tab)
Top Tips for Buying a Car from Out of State
Once you have ascertained how much you can afford to spend on a car, it is time to decide what car you want. It is a good idea to know your budget upfront so that you don't end up spending more than you can afford.
Step 1: Decide what car you want
First things first, you want to know what kind of car to buy. You might already know exactly what car you want, or you may want to shop around some more. At this time, it is also a good idea to decide whether you want to buy a car from a dealer, or from a private seller, and whether you want to buy a used or new car. Buying a new car is infinitely easier to do online from a reputable dealer without test driving it first, especially if you're familiar with the brand and model. In some cases, dealerships with local branches will allow you to test drive one of their models before helping you order in your car from out of state.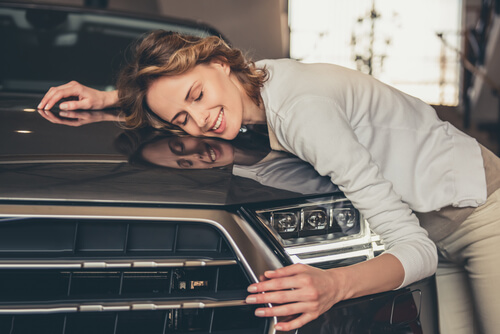 Step 2: Online or offline?
The next step is to decide how to go about buying the car. Do you want to buy a car online, or offline?
Either way, a good place to start would be looking at the cheapest states in which to buy a car.
eBay Vs Craigslist – Which One Is Best for Buying a Car Online?(Opens in a new browser tab)
Buying a Car Online – Top 7 Tips(Opens in a new browser tab)
If you want to buy from a dealership out of state, you could search for their website and look at reviews on independent review sites. We've written several posts about how to find a car transport company based on reviews. The same principles apply to finding a good car dealer. But instead of looking if they are registered with FMCSA or DOT, you should look at a car dealer's affiliations with financing institutions, AAA, and auto manufacturers. This should apply online and offline.
If you decide to look for a car offline, you will need to travel to the state from which you want to buy a car. Knowing someone who lives in a big city in your chosen state could be a huge win, because they could:
Put you up for a day or two while you visit dealers or private sellers in their city;
Let you know inside info on the dealer's reputation;
Hook you up with their trusted mechanic to inspect the car for you;
Help with any admin or logistics related to buying a car from out of state.
Once you're at your destination of choice, or if you are almost sure you have found the perfect vehicle, it is time to start working on the processes of inspecting and buying the car.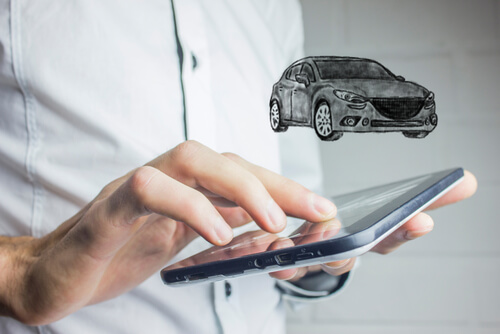 How to ship your car to another state(Opens in a new browser tab)
Step 3: Ensure your new car meets state requirements
Even though you're buying a car from out of state, it still has to meet the requirements of your local DMV. Look at the local DMV website to find out what their requirements are for registering and driving your new car.
One of the main requirements is your state's emission standards. California's air quality standards are the strictest in the USA, but most car manufacturers meet those requirements. Of course, this may not apply to classic, custom or modified vehicles. Be sure to ask the seller about that.
On the car's door jamb you should find a label that confirms whether the car is emissions-compliant in all 50 states. If you don't see it, please consult the owner's manual to see where you can locate the label.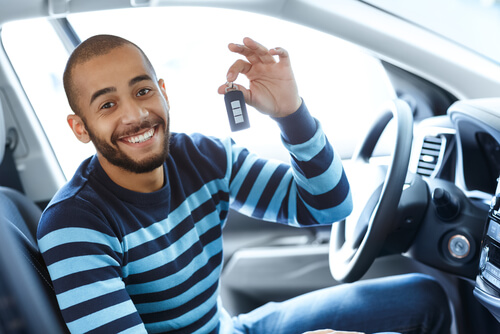 Step 4: Conduct a thorough car inspection
It is always a good idea to mechanically and visually inspect a car before you buy it. One reason for that is to ensure that it has all the advertised features. If you don't know much about cars, be sure to buy only from Certified Pre-Owned Vehicle dealers, and hire a well-respected, certified mechanic to inspect the car.
With the report in hand, it is easier to discuss issues and negotiate concessions and repairs when buying a vehicle out of state.
Step 5: Research the car's history
Before you become too emotionally invested in the car, check its history to make sure it has not been in accidents, or that it has any issues you should be aware of. Start by pulling a report from Carfax. If you see something concerning, speak to the current owner about the issue before you move forward.
Specifics to look for include:
Ownership history – Make sure that the name on the title matches the name of the seller. The last thing you want is to buy a stolen car!
Title report – If there's a lien on the title, you will be able to see that on the report. If there is a lien on the car, you can use a lien payoff service whereby you and the seller guarantee that the current lien holder will be paid when the transaction is closed.
Mileage records – The car's history should include mileage recorded at each "historical event" such as when it was bought, when services were performed, et cetera. Look for inconsistencies, such as when someone owned the car for a significant time period, but did not add too many miles. That could either indicate that the odometer was turned back, or that it sat for a long time. Those are red flags, and you should ask the relevant questions.
Substantial damage reports – The report will show issues in which substantial damage occurred, including deployed airbags, reported accidents, and issues with the electrical system.
Service records – Some Carfax reports include service records such as major repairs, repetitive problems, and more. Look for anything that stands out and don't be afraid to question.
Cars for Sale by Owner: How to Safely Buy a Car from a Private Seller(Opens in a new browser tab)
Step 6: Pay for your car
Are you ready to buy the car? Using an escrow service will provide a safety net for both buyer and seller. The service will hold the money until you have completed the purchasing process.
You are not forced to complete the purchase if you put the money in escrow, but it does show the seller that you are serious. This is particularly important if you're not planning on meeting with the seller.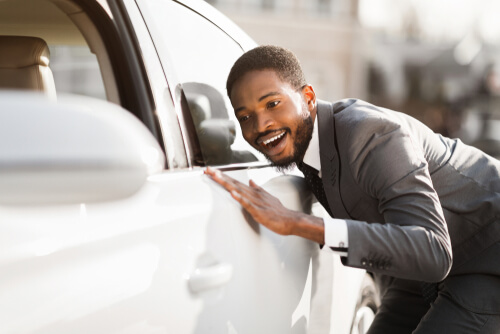 Step 7: Handling the paperwork
When buying a vehicle from out of state using a dealership, they will handle the bulk of the paperwork.The dealership's administration team deals with the DMV all the time, and they can help you obtain the paperwork you need to legally take your car home.
Buying a car from out of state from a private individual means that you will have to arrange the paperwork with the DMV. Registering your car is the most complicated part of the process.
The most important document is the signed title and bill of sale as those documents prove that you own the car. Depending on the state in which you're buying the car, you might be given a temporary registration in order to bring it home. Even if you receive a signed title, you will need to obtain a new title and registration that is valid in your state. In most cases, you have 30 days to do this.
Some DMVs will want to inspect your car again when you bring it in from out of state.
Step 8: Bringing your new car home from out of state
When buying a vehicle from out of state, you have the option to drive it home, or you could have it shipped. In most cases, it is best to ship a car you have just bought to your home. It is usually cheaper than driving it, and safer too.
The last thing you want is to drive the car across the country, just for it to break down and have to be towed and repaired. At least, if you use a car shipping company, the car will be delivered right to your door and if anything goes wrong, it is home with you.
Drive or Ship Your Car? Break in a New Car—By NOT Driving it Across State…(Opens in a new browser tab)
Step 9: Paying your taxes
Out of the many ways to save money when buying a vehicle from out of state, sales tax is one area where you won't save. Tax is payable in the state in which the vehicle is registered, even if you are buying a car from Oregon, New Hampshire, Delaware or Alaska where sales tax is non-existent.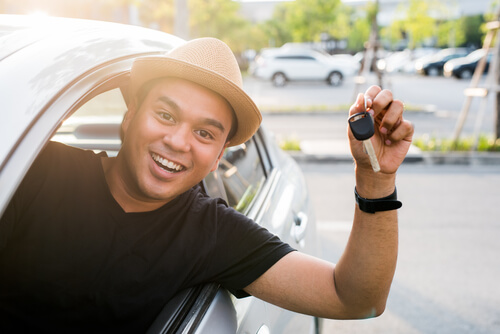 Step 10: Remember insurance!
In order to legally drive a car bought from out of state, you need to have car insurance, or you need to be self-insured.
It may seem daunting buying a vehicle from out of state, but it's not really that complex as long as you follow the basic rules and make sure you get all the right paperwork.
Finally, request a FREE car buyer's shipping quote from Nationwide right now if you plan on buying a vehicle!