Reading Time: 2 minutes
Moving overseas can be stressful. With NAT and our partners, you can rest assured that your international car shipping won't be stressful. We will transport your vehicle safely to the RO/RO vessel, or you can opt to hire a car shipping container and work through a container shipping company. It's important to follow the rules in order to avoid additional fees or penalties.
Loading Your Car Into a Car Shipping Container
When moving overseas, the first thing you want to do is shop around for container shipping companies. It can be expensive, so make sure it's not cheaper to sell your car and buy a new one in your destination than the costs of shipping it. Unless your car has a high sentimental value, it's usually not worth shipping a car with low appraised value.
Once you have found a company to ship your car, you will have to do all the paperwork, which might include providing:
Original titles
Bill of sale
Liability waivers
Et cetera.
As with national auto transportation, it is important to ensure your car is clean inside and out when it comes to international shipping in a car shipping container. If the car is clean on the outside, it makes it easier for Customs to do an accurate inspection. They will be able to assess any pre-existing damages.
Also, be sure to remove any personal items, such as non-factory electronics from the inside of the car and from the trunk when you clean the interior. This includes stereos, GPS systems as well as documents, clothing and trash.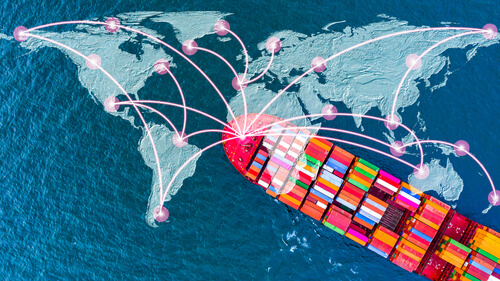 Before loading the car into the car shipping container, be sure to:
remove or retract the radio antenna
fold the side mirrors, if possible
disassemble large spoilers
put up the convertible top
drain the fuel from your car
disconnect the alarm system and battery
use wooden blocks or wheel chocks to block the wheels from the back, front and sides.
It is important to find out whether you're allowed to load household goods with your vehicle when you hire a car shipping container. We do not recommend this, as boxes or other heavy items may become unsecured during transit and fall onto your car, causing damage.
In most cases, it is best to use open or enclosed carrier transport (covered car transport)for your vehicle when shipping it within the country, or ro-ro transportation when shipping your car overseas. Speak to the friendly consultants at Nationwide Auto Transportation today about your options.