Reading Time: 6 minutes
2020 will forever go down in history as one of those years when everything changed. This year has seen people change the way they do things, think about things and it has given a new meaning to being grateful for the little things. Economies have been disrupted as stock markets ebbed and flowed, and millions of Americans lost their jobs. If you're one of the fortunate people who are able to look for a car now, we'd like to help simplify the covid-19 car buying process for you.
States are in various phases of reopening as we speak, but with the number of infections spiking at different times, it's hard to predict what the future holds. Will states reopen even if infections spike? The advice on how to buy a car during a pandemic contained in this post should give you some of the answers you might need during this time, when most industries are faced with more questions than facts.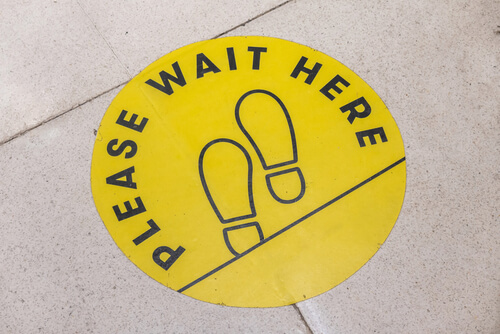 During the early phases of the pandemic, car manufacturers provided support and assistance for people who had difficulty making their repayments. Car dealers are also enticing covid-19 car buying by making their offers available online. These innovative new methods abide by social distancing protocols
By now, we all know and understand the intricacies of the industry. We can also confirm that while we are going to provide information on buying a car during the coronavirus pandemic, things change constantly. This is a difficult time for many people. Some have to sell their good-as-new cars while others are selling older collectors' cars in a bid to secure some money to tide them over. With that in mind, let's delve right onto all your questions.
The changing face of the car industry during the pandemic
A few notable changes have already occurred in terms of covid-19 car buying, including:
Online car shopping has become the most common way of searching, finding and buying cars.
Car dealerships welcome the new, more efficient experience, although some prefer the tried and true methods of old.
Although many of the usual car buying practices remain, some deals are almost too good to believe.We're in a buyer's market.
In many cases, the dealership will use a valet service to bring the car to you for a test drive. That means you don't need to visit them.
Many Challenges
Dealerships are facing many challenges. They're trying to get rid of leftover 2019 models, 2020 models, and the upcoming early introductions for 2021. Although there has been a manufacturing downtime from March to May, the shut down did bring down the number of cars being sold. Dealers must catch up on their sales in order to maintain the lifestyles they are accustomed to and get back on track to welcome the delayed new models.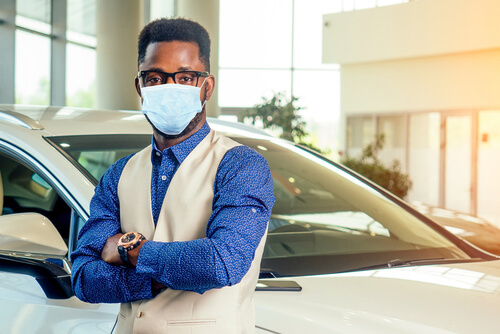 With that comes the complication that the buyer will have a hard time figuring out the bottom line of a new deal. However, buying at the end of the month is the way to go if you're looking to buy a car.
This year has seen the way in which has been a blessing in disguise as pick-up and drop services are becoming the norm. It is expected that using pick up and drop off services, contactless transactions and car drop off and pick-up services will become commonplace.
Both car buyers and dealerships will benefit from a switch to electronic communications. This should streamline systems. A single employee can oversee the entire covid-19 car buying sales funnel from start to finish.
People who have bought cars in the second quarter of 2020 said that the process is much more independent than before. This is fantastic when you know exactly what you want. If you don't, you may have a harder time of it. You will have the option to speak to consultants on the phone and negotiate your deal.
Should I buy a car during a pandemic, or wait?
If your life is proceeding similarly to the way it was before the pandemic, nothing should stop you from buying a car now. As usual, ask yourself:
Do I need a car now?
Can I afford a car?
Am I in a secure job?
If you said yes to all these questions and you're able to find a model that suits your wallet and needs, then we'd say it's a go! As with everything else you do these days, it is important to take the necessary precautions to avoid transmitting the disease.
Manufacturers and dealerships are doing their best to make covid-19 car buying easier for you to buy a car right now with the help of generous incentives and deferred financing.
Remember, if you're after a specific model, you should seal the deal quickly. Inventories are low due to the extended plant closures.
Are you a health worker? Check out Honda, Hyundai and General Motors which are offering lease and purchase discounts to first responders. Likewise, first responders and medical professionals can enjoy a $500 bonus cash incentive when they buy a Ford.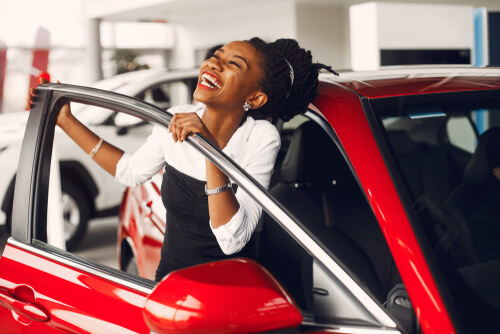 Who should wait until later to buy cars?
Just as it is a good time for people in secure jobs to buy a car during the pandemic, some people would be better off waiting. Many industries have seen employees' hours being reduced while others have been laid off. Obviously, now is the worst time for them to be locked into a car lease or loan. It would be better to wait a few months and see how things settle so that you don't end up missing a payment.
Those who are in high-risk categories or are immunocompromised should weigh up the risks involved in entering public places during this time and take the necessary precautions.
Should I buy a used car during the pandemic?
Used car prices have rebounded since the extreme lows we saw before the pandemic. People's desire to avoid mass-transit options during the initial stages of the pandemic continues to drive the demand for used cars, but this influx of used cars to dealers has slowed down. Some authorities are expecting things to level out soon. However, there may be brief bouts of volatility as new virus epicenters break out, and federal stimulus payments are received.
It is expected that the demand for cheap cars under $10,000 will increase in late summer.
There are many reasons to buy a used car right now; firstly, the fact that used cars are much cheaper than brand new cars. That means you can get a more affordable loan, which will reduce your risk of running into trouble with financing. Automakers are offering low-interest financing on certified pre-owned cars. These are typically gently used, relatively new, and have few miles on the clock.          
Can I go to a dealership during the pandemic?
It's always a good idea to call in before you visit any business during any pandemic. That said, many manufacturers and dealerships have been working hard to ensure the safety of employees and customers alike.
Hyundai has also implemented a Clean Assurance program which provides dealerships with Bioesque Solutions products. The appropriate social distancing measures to stop the spread of the disease is followed. Additionally, the company offers a range of home delivery, digital retailing and valet service.
GM – which represents GMC, Chevrolet, Cadillac and Buick – released a statement inviting their franchises to participate in their CLEAN program.
"Dealers who enroll in the CLEAN program have agreed to follow CDC guidelines and to use Environmental Protection Agency-approved cleansers in connection with the cleaning of their facilities, including high-traffic areas, and the cleaning of new, used and serviced customer vehicles. Dealers who enroll in the program have committed to following the CDC guidelines and practices upon enrollment."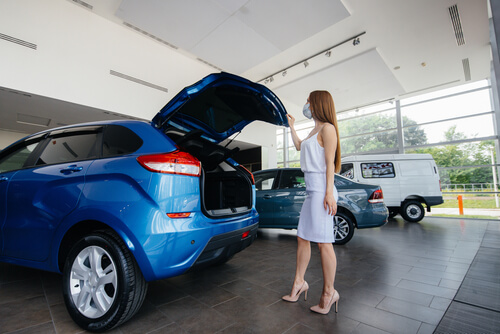 Will my new car's delivery be delayed?
Planning on importing a car from abroad? It is quite possible that you might have to wait a bit longer for it to be transported to the US. Your dealer should be able to provide a fairly accurate estimate of when you can expect the car. Dealerships and logistics companies are taking additional precautions, which could result in delays.
Buying a car from out of state? That's no problem! Speak to NAT about collecting it on your behalf. Our drivers have implemented social distancing protocols to make the covid-19 car buying process as seamless as possible for you.