Reading Time: 10 minutes
The pandemic has corralled many of us towards online shopping. It has also reshaped the way we shop for cars. But how does buying a car online work, and what are the dangers of buying a used car online?
Read on to get a better idea of how to negotiate buying a car online.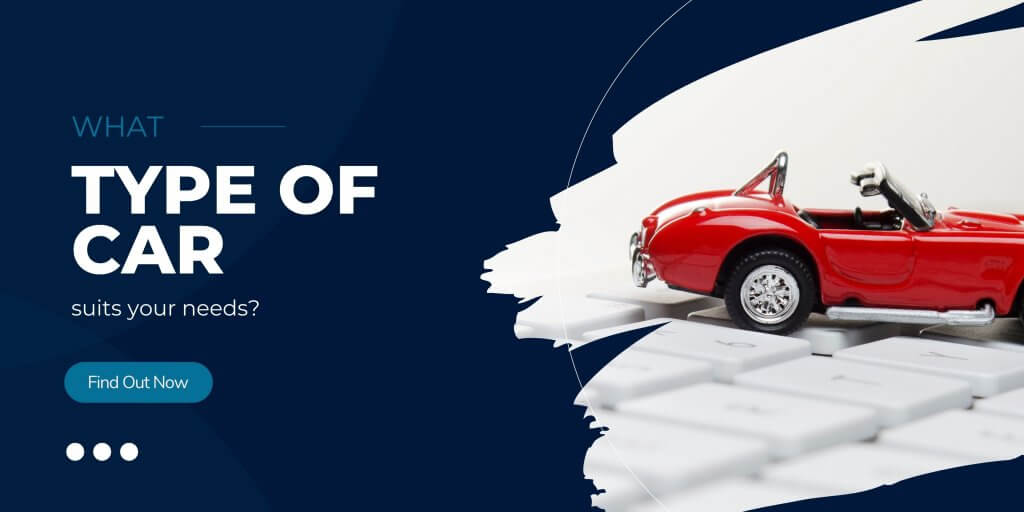 What Are Best Practices When Buying a Car Online?
Gearheads love the adventure of researching vehicle specs and they understand all the car lingo. Unfortunately not everyone gets excited by a revving engine, and it can be daunting when you have to buy a car online, or even through the more traditional processes. How is it even possible to decide between Facebook Marketplace vs. Craigslist vs. eBay vs. Autotrader vs. Carmax vs. Carvana vs. Heycars?
The internet is a good starting point when it's time for you to get a car. Easily compare prices from hundreds of similar models. Then refine your search to pinpoint your budget needs and other preferences more clearly. What Vehicle Type Best Suits Your Personality is a blog post to read when buying a car online. Traditionally now would be  the time to do some legwork by visiting dealerships, car markets, or random private sellers' backyards. In 2020 the Corona Pandemic and lockdown made human contact difficult. This meant buying a car online vs. dealership sales became the new normal.
Nationwide Auto Transportation moves with the times. They have compiled this article to help you safely navigate the scary world of online car shopping. Read on the learn what questions to ask when buying a used car online. As well as some pros and cons of buying a car online.
How Do You Stay Safe Online When Buying a Car?
Only around 30% of Americans do not shop online. This is because it's so much easier to browse for something while you are being a couch potato, right? Can you imagine driving around from store to store… and having to talk to salesperson after salesperson? The same is happening in the motor industry.
The internet is intertwined in our lives and online car sales was only a matter of time. Websites like Kelley Blue Book and Edmunds give buyers and sellers the same peace of mind as with car shopping in the 'real' world. Yet, there are still scammers lurking on websites and adverts. Read on and we will show you how to easily spot them. 
Is Buying a Car Online a Good Idea?
Is online car shopping safe:
2019—the average time spent online car shopping was 9 ½ hours.
2020—the average time spent buying a car online was only 7 hrs, 14 minutes.
Social distancing has encouraged manufacturers and dealers to reduce the time that a potential buyer would spend in a dealership. As such online sales ticks all the boxes to make this happen. Online browsers already know what they want. Therefore intimidating and pushy salespeople are really superfluous to their cause, and a visit to a dealership is now just to test drive your potential buy.
Where do you start looking for a car online? Do you know what questions to ask when buying a used car online? Read about what the best places are to buy, or sell your car online, before going any further.
Beware of Online Car Shopping Scams
How to protect yourself when buying a car online. This is certainly one of the most searched phrases by prospective online car shoppers. Yes, there are people who have been swindled by unscrupulous online scammers. However if we slow the process down a bit, and not send money to a Nigerian prince, you should be ok. The Better Business Bureau has the following advice to stay out of the scammers traps:
If It Seems Unbelievable, Don't Believe it
You see your dream car for sale at a price that drops your socks. You think you have hit the jackpot, but when you contact the seller, thinks start smelling fishy. There is always a story that involves someone else, usually a family member, that gets mentioned. Even when scammers don't get away with money, they could get your personal information.
Is it safe to do bank to bank transfers when buying a car online?
If the seller mentions the words 'wire transfer', cut the connection. Block and report, and wipe the sweat from your brow. Wire transfers offer no protection to the buyer. There is no recourse to try and get your money back if it happens to be a fraudulent transaction. You can report the fraud to your bank when paying with a credit card. Alternatively stop a check. When dealing in cash, don't hand it over until the car, title and other documentation is together, and you have physically seen it all.
Buying a car online? Make it personal. The internet is incredibly impersonal and except for the words on your screen… and emojis, you have no idea who you dealing with. Make it real, call the seller, and negotiate partly on phone as this will aid to legitimize their identity. They have to be able to tell you exactly where they are. Also where the vehicle is if not at the same address, if there is hesitation… beware! Here are 5 tips to escape car shipping scams. Our Guide to Buying and Selling on Craigslist will go a long way to help your online car transaction.
Don't buy without a try. Here is what to ask when buying a used car online: When can I see the car and have a test drive? When can I send an independent valuator? These are not unreasonable requests, but a scammer will be running with his tail between his legs faster than the fake car he was selling.
Don't be pressurized when buying a car online. Scammers often try a sick family member story to pressurize you into paying quickly, as will certain unscrupulous car dealers. Trust your gut and remember, this is just a stranger and you don't owe them anything. Don't share any info, and DO NOT pay anyone any money until you are 100% sure everything is above board.
What to look for when buying a used car online? What is in a guarantee? Fake sellers will infer that your transaction is under guarantee from whatever online marketplace you may be using for the deal. This is not true! In all of their conditions these sites have disclaimers to say user identities cannot be guaranteed.
Buying a New Car Online vs Buying a Used Car Online
We have briefly discussed the pros of buying a car online vs dealership shopping, but how does buying a new car online differ from buying a used car online, and how does buying a car from a dealership online work?
The steps that you need to take when buying a used car online, are pretty much the same as for when you buy a new car online, except that for the former your investigation skills need to be on point. New cars have factory warranties, and nobody has ever driven them. The same cannot be said for used cars though.
Talking about new cars, driving them is a bit of an adjustment, so here are a few tips that will help you feel comfortable when getting in the driver seat, and if you looking at buying a car online for your young one before they go to college, here are some things to think about before committing to buying a car for your teen.
If you are not sure how to negotiate buying a used car online, the best is to always first ask for the service book, or at least a full history, including receipts where possible. If a seller has this available it can usually indicate that they cared enough about the condition of the car while they had it. This information can give you a fair idea if anything went wrong in the past, and if so, how it was repaired.
How to Buy a Car on the Internet
Buying a car online can be a very rewarding experience if you follow the proper steps, checks and procedures and we hope that if you have read up to here, you have a better idea of what to know about buying a vehicle online. Read on to see a detailed description of what steps to take when buying a car online, and how to bargain for the best deal.
What is your budget?
It is awesome to browse the web and look at the hundreds and hundreds of different makes, models, classes, and types of vehicles that are available on a plethora of different sites and apps. Unfortunately it does not help to look at the latest Ferrari (unless you have Jeff Bezos' bank balance and car collection), if you can only afford a Honda Accord.
But how does buying a car online affect your credit score? It may look like it is negatively affected at first because of the amount of debt you are taking on, but it will carry on improving while you continually make punctual payments.
If you are looking at investing in a new car, the median price in June 2021 was more than $42 000, and has actually escalated since then. Working out whether you can afford the monthly repayments is only the start of checking affordability. Keep in mind gas and insurance: you may get a vehicle that is light on fuel consumption, but if it is on the insurance company's list of high risk theft cars, your monthly outlay could fall outside your budget range.
How many people would prefer buying a car online if everything that you read on the internet was true?
But you could still find a bargain car buy, and save dollars by taking a little extra time and care, before giving a seller the proverbial handshake. Budget within your means as this will help you in case of any unforeseen expenses, like repairs if you purchase an unreliable car online. You may want to know if there is a state that is cheaper for car repairs, when you are cash strapped at the end of the month.
Car manufacturing technology has improved 1000 fold since Henry Ford built his first Model T, and an odometer reading of 200 000 miles in a car of today is actually pretty low. Do you understand how car depreciation works? Buying a used car online saves you from that initial depreciation value and you end up saving money.
When buying a new car online do you pick it up at the dealer?
It is not recommended to drive a new car for long distances, but to rather use a professional car shipping company like Nationwide Auto Transportation. Contact us to discuss dealer to home shipping for your new set of wheels.
First Figure Out the Financing
It's a boring, but crucial step when you are buying a car online from dealership, and this is a good time to learn how to trade in a vehicle when buying a car online. Find these, and other answers in this helpful car sellers guide.
There are dealers who will arrange suitable financing, but compare what they offer, to what you could arrange in your own capacity. If the dealership cannot match the terms, you don't have to accept theirs.
I'm buying a car online what paperwork do I need? When you apply for a loan to buy a car online, your bank will ask for the following details:
You can get a pre-approved loan that will be based on:
Your gross and net income
The amount of your down payment
Other factors
One of the less known tips for buying a car online is that the larger the amount that you can afford as a down payment can be, the less you will repay monthly, and the loan can be repaid sooner.
Let the Good Times Roll
This is the part of buying a car online starts to become fun, and you get to see is buying a car online cheaper than if you had to drive everywhere to find a good deal. By now you should know what are my rights when buying a car online, so what are the deciding factors when choosing a car to buy online. Consider kids, if you planning some in the foreseeable future, do not buy a two-door car, and if you live in snowy rural Utah, all-wheel drive is going to be a dealbreaker.
Once you have narrowed down the field to a short list, it's time to start looking at the specifics and to compare prices from different dealers and sellers online. There are many websites that compare car prices, and if a new car seems out of your budget, buying a used car online might be the best option. The more information, comparative prices and specifications you can gather on the automobile of your choice, the better you will be prepared to know how to haggle buying a car online. What is the cheapest state to buy a car? There may be more than a simple answer to this, but regardless, Nationwide Auto Transportation have ROUTES that cover most of the U.S.A.
Buying a Car Online—Is it Time to Go Shopping Yet?
Now is when you start to really click and scroll, click and scroll, etc… hoping to find that one deal that is just exactly what you are looking for. In the intro you read that there are loads of places to buy a car online (we look at these further down), but for now you are just sifting.
Should You Contact the Seller When You Buy a Car Online?
The answer to contact the seller or not, is always yes. Personal contact gives you peace of mind, therefore contact a seller via their preferred contact method and indicate your interest. There are certain questions to ask when buying a classic car online, and these questions are about the same for other cars as well.
This is the your first real human-to-human interaction, and now is when you should stay focused and use all the information you researched in the earlier steps. You will recognize overpriced sales quickly and if something feels off to you, move on… the right car for you might just be two clicks away!
Test Drive Time
It is finally time for you to get the rubber on the road, and although buying a car online makes the search process easier, nothing beats the real thing. Check for any mechanical issues or unmentioned problems and if you feel out of your depth, you can always ask that petrolhead, mechanic friend to go with you. There are also companies and apps that do the same thing.
Do not simply accept the first car that you get to test drive. Make sure that you are completely comfortable and that there is nothing that irritates you while you drive. A big problem is easy to spot, but sometimes it just takes a small thing to put that car in the rejected pile. Unless you feel 100% sure, carry on looking.
Can You Make a Deal When Buying a Car Online?
You've singled out your prey, and now it is time to take your shot. Your research has given you the fair market price, so use this as a measure when you make that offer. Never use your monthly payment budget as an offer amount as dealers can up a price and extend the payment time to make the price seem better than it is. Again, if the seller seems unhappy with any of your reasonable requests or terms, rather walk away… it can also sway a seller to a better price.
Sign, Sealed… But Not Delivered
The seller has agreed to your terms, and you are happy with the car he has for sale, and now it's commitment time. Payment has been made as per agreed payment method, paperwork is done and the i's are dotted and the t's crossed. All you need to do is arrange to get your new car back home. Nationwide Auto Transportation is here to assist you all the way, so call us today.
What Are The Best Sites For Buying a Car Online?
We alluded earlier about the remarkable number of sites available when buying a car online. We cannot show you all of them, but here are a list of the best and most popular ones:
Local Dealers Websites
Craigslist
Facebook Marketplace
eBay
Carmax
Carvana
Can I do Car Shipping When Buying a Car Online Out of State?
We hope that you have learnt enough in this article to feel comfortable when you buy a online, and from another state. With more than 15 years experience, Nationwide Auto Transportation is your safe and affordable auto shipping partner. Call us today for a free quote!