Reading Time: 5 minutes
What is GVWR?
Researching car transport industry or learning more about preparing for your own auto shipping haul? That's great. More people should invest some time in learning more before taking the leap. That way, several major hassles can be avoided.
One thing you will have learned in the process, is that your vehicle should have no more than a quarter tank of gas at pick up. If you've read our guide to preparing your vehicle for shipping, you will also know not to have more than 100 pounds of personal items in the trunk. One reason for that is that auto shipping carriers are not technically authorized to carry household goods. But the main reason is that they need your car to be as light as possible.
While there's no need to take any drastic measures, it's simply a matter of trying to minimize any additional weight. There's an important reason for that. We'll talk about it more in this article about gross vehicle weight rating (GVWR), or gross vehicle mass (GVM).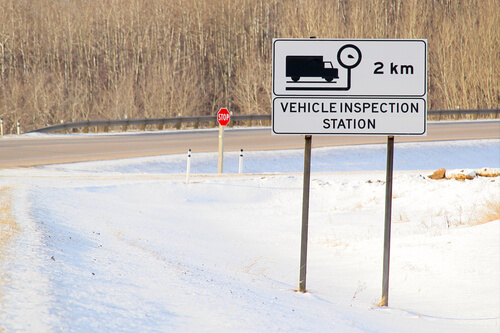 GVWR Explained
Some people think the GVWR is a measurement of the vehicle's actual weight. That would be incorrect. Gross vehicle mass (GVM) is how much a vehicle weighs. While the GVM constantly changes, the GVWR remains the same.
Gross vehicle weight rating (GVWR) is the maximum operating mass of a vehicle. It specifies weight restrictions and limitations. A term mainly used for motorized vehicles and trains, the manufacturer specifies this weight, which includes all the parts of a vehicle, including the body, engine, chassis, fuel, engine fluids, cargo, accessories, driver and passengers. Interestingly, the GVWR excludes the weight of trailers. As such, gross combined weight rating (GCWR) refers to the vehicle's total mass, including that of trailers.
Related Terms
The GVWR is specified to prevent damage to the vehicle and to ensure safety. An overloaded vehicle can cause the brakes to be inefficient. It can cause components of the suspension to be damaged or break. Additionally, overloaded tires generate more heat, which can cause them to blow out.
Other terms related to a vehicle's weight include:
Both GVWR and GCWR are used to describe a vehicle that is in operation.
Curb weight is a term to define a vehicles weight that excludes any cargo or occupants.
Dry weight is the weight of a vehicle without any consumables, such as oils and fuel.
Gross trailer weight rating is the maximum weight of a trailer.
Gross axle weight rating is the maximum weight to be carried by a particular axle.
No matter what you drive, it is important to know your gross vehicle weight rating. This is a limit which the manufacturer sets for your specific vehicle to avoid overloading it and causing damage. The limit takes into account the base curb weight of your vehicle plus any additional accessories, passengers and cargo. Therefore, the same car will weigh more if it has 4 passengers, than only two. The GVWR will be reduced by the exact weight of an exiting passenger or cargo item.
A vehicle's maximum load (also referred to as payload capacity) is the GVWR minus the curb weight. Here's an example:
GVWR: 3,500 lbs
Curb weight: 3,000 lbs
So, 3,500 – 3,000 = 500 lbs in payload capacity.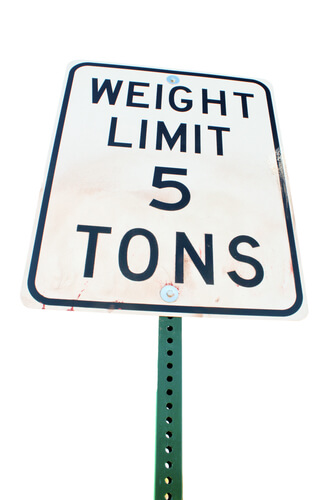 What's Your Vehicle's Gross Vehicle Weight Rating ?
Knowing a vehicle's GVWR is helpful when it comes to buying a new car. If you frequently carry heavy loads, you want to be sure that it will not damage the vehicle. This is usually more relevant to pickup trucks and other larger vehicles.
You can typically find this information on a sticker or label inside the vehicle's door frame, close to the driver's door latch. The internet also provides a wealth of information and statistics from vehicle manufacturers.
How it Affects Auto Shipping
Speaking of larger vehicles, GVWR is an important aspect when it comes to auto shipping. That's why we ask about your vehicle's make and model. Remember, your vehicle is placed on the trailer of a truck along with other vehicles. If the weight of passengers affect the GVWR of a car, imagine how heavy cars affect that of a large cargo truck!
In the case of a trailer, the tongue weight becomes part of the GVW. Let me explain. A truck tows a trailer. While the weight of the entire trailer is not counted toward the GVW, the weight of the part of the trailer that attaches to the truck's trailer hitch is part of the GVW. However, the trailer has its own GVWR, which should never be exceeded.
Consequences of Excess GVWR
In larger vehicles, additional weight drags on the truck, which decreases fuel economy. As such, shipping a heavier vehicle will cost more to ship in order to account for the added cost in fuel mileage. Additionally, when you pack your car full of personal possessions, you could well cause the truck to be over its allowable weight or GVWR.
Why does that matter?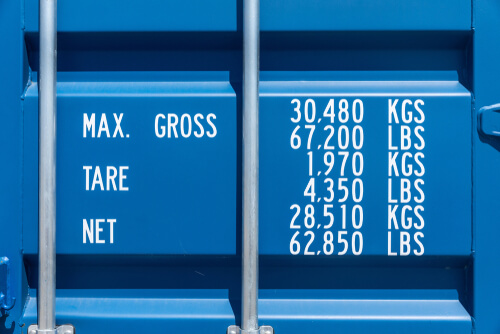 All long-distance haulers, including auto transporters must stop at weigh stations between your collection address and the vehicle's destination. Officials at these weigh stations may force truckers to offload all the cars on the truck to be searched. They will remove any such items that are causing the truck to be overweight and leave the vehicle at the weigh station.
Therefore, for your own good, avoid packing additional weight into your vehicle. This will simply make your life easier.
The bigger or heavier the vehicle to be shipped, the bigger the transportation trailer. If you have a heavier vehicle, you can still save money by opting for open car shipping. This method is safe and a less expensive option than closed vehicle shipping, which is best for luxury trucks and cars. Open car carriers are able to withstand the elements quite well, and because there are many trucks on all the popular routes, you have more flexibility in choosing your shipping date.
Additionally, if your car is overweight, it may have to be shipped on a big, heavy or over-sized vehicle. Such vehicles often can't run on local highways, but have to transport your vehicle across a greater distance on roads that can handle the size and sheer weight of abnormal carriers. This will also be more expensive than shipping an average weight car using open car shipping.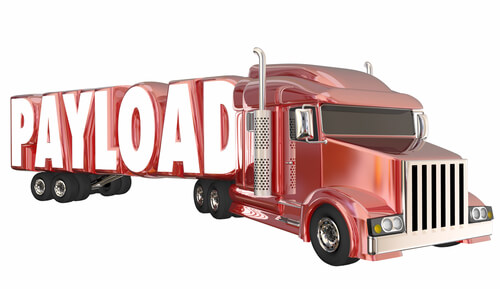 Introducing The Nationwide Auto Transportation GVWR Tool
We first set the standards in auto transportation when we introduced our car shipping calculator. Well, as part of our commitment to making your life easier, we've recently introduced our all-new gross vehicle weight rating tool. Now you can quickly and easily find out what your car weighs for whatever reason you may need it.
When you request a free shipping quote and booking request, this tool is automatically included in the algorithm. That means that when you enter your vehicle's make and model, our system will automatically calculate its gross vehicle weight rating (GVWR).
Alternatively you're welcome to get in touch with us via email or phone to request a free quote or to answer any questions you may have.