Reading Time: 10 minutes
Are you considering moving to Oklahoma City? Relocating to a new city is one of life's most arduous tasks. The time comes when you will no longer be able to stay where you are due to a job opportunity or change from your current situation.
You may have recently accepted a job offer in a new city, or you just decided now is the right time to make a change. Uprooting your life is a difficult endeavor, but one that can be both exciting and life-changing. Experience new surroundings and learn about new things! New neighbors, new parks, new restaurants, and many more things await.
Your new hometown: What should you know? How can you make sure you relocate to a place where you will be comfortable living before you move? Well, if you're thinking about moving to Oklahoma City, this is your guide.
[Also download a copy of our relocation guide to help you plan your move properly]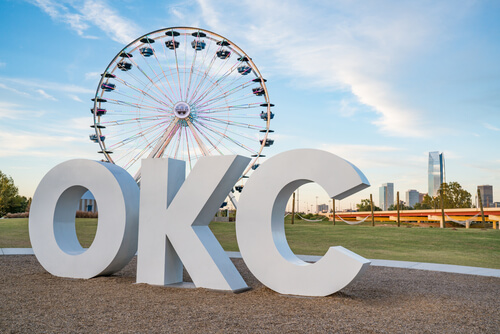 What You Need to Know Before Moving to Oklahoma City
The human species is a social one, despite adjusting to more solitude in a year of lockdown. We need to surround ourselves with people whether they are acquaintances on the street, the friendly barista at our favorite coffee shop, or the closest relatives and friends.
Oklahoma City is the capital of the state of Oklahoma in the United States. It is famous for its cowboy culture and capital complex near wells that produce oil. In the Oklahoma City National Memorial you will find reflecting pools, empty glass chairs and bronze memorials that commemorate the victims of the bomb attack on the Alfred P. Murrah Federal Building in 1995. A memorial includes the Survivor Tree, an American elm that was nearly destroyed in the attack.
Oklahoma is largely composed of prairies and prairie-like terrain. Their beauty can be breathtaking. It does become boring after a while, however, if you want more variety.
There are some similarities between Iowa and Oklahoma's landscape. Residents of 'the Hawkeye State' are graced with many hills and flat plains. Because Oklahoma is landlocked, beaches are not accessible.
It is true that smaller mountains do exist in Oklahoma, but most of them are located in the southwest, far from the population centers. Oklahoma is a good choice for those who enjoy wide open spaces and plains.
There is something highly appealing about a large city that can offer both urban and cultural attractions. Oklahoma is small enough to feel like a hometown, but big enough to offer the conveniences of the big city. Friendliness and hospitality abound among the neighbors. Together, all these factors could offer the perfect living situation.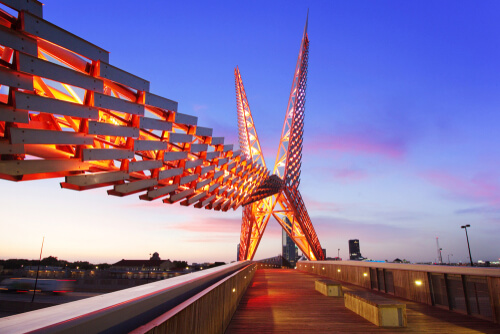 What about the weather in Oklahoma City?
Having discussed the advantages of moving to Oklahoma, it would only make sense that we would also discuss the disadvantages. Let's start with the weather. The temperature reaches 90 degrees on a regular basis. Temperatures above 100 degrees aren't uncommon.
Both Kansas, Oklahoma's neighbor to the north, and Oklahoma are prone to tornadoes. The state is often affected by tornadoes due to its location in Tornado Alley. The storms reported every year are not uncommon; there are roughly 100 every year. The busiest months are April and May.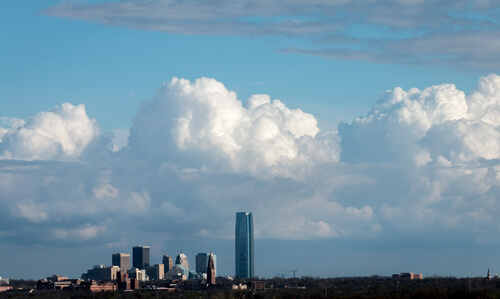 Winter temperatures are routinely in the 40s. Nevertheless, low temperatures can drop into the teens and well below freezing. The state receives little snow, except in the westernmost region where mountain ranges are found.
March ushers in spring temperatures. Rainfall in May is the highest of the year. Spring is also often rainy. Flooding is therefore possible in certain sections of the state, too.
In summer, it's hot, and fall comes in September. Fall brings a drop in temperature and a decrease in humidity. The turn of the leaves in October and November is a great opportunity to enjoy autumn colors.
Study the City's Costs Before Moving
It's absolutely essential to figure out how much it will cost to live in the city you'll be moving to. Living costs vary by city. Be sure to find out what your budget is before you sign on the dotted line in the middle of a large city. Even groceries are subject to price fluctuations.
Will your budget work in your new city? Determine how much you can expect to spend at your new home. Having to move only to discover that your new city is beyond your means is one of the worst possible outcomes. An effective financial plan can help you avoid crisis or panic in the future.
You can enjoy a refreshing change of scenery when you move to a new city. Make the most of it, but be prepared for it as well. Conduct thorough research on the city you're considering to make sure it's right for you.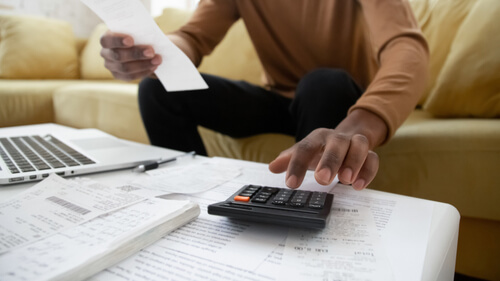 How expensive is living in Oklahoma City?
One of the advantages of moving to Oklahoma is that it has a lower cost of living than any other state. The cost of housing is particularly affordable. Therefore, living expenses in Oklahoma have decreased.
Sales taxes, however, are high in Oklahoma. To begin, the state levies a 4.5% tax on all purchases made in the state. The sales tax rate can easily range between 8-11% . Then there are local and county sales taxes.
Oklahoma uses a progressive tax system. Rates range from 0.50% to 5%. Over $7,200 in earnings are taxed at the highest rate. This means that income doesn't have to be very high to reach the top marginal tax rate of 5%.
Depending on your circumstances, Oklahoma's many advantages make it a great place to live. You should also consider some reasons for not moving to Oklahoma. As well as low housing costs, other living costs are also low in Oklahoma.
Cost of Living in Oklahoma City
Oklahoma City, OK, United States has an estimated cost of living of 3,046$ per month for a family of four. The average cost of living for a single person without rent is 861 dollars. To make ends meet, Oklahomans should be earning at least $7.98 an hour, according to an online living wage calculator by Massachusetts Institute of Technology (MIT). In Oklahoma, the minimum wage for a single adult is $8.19 per hour. Oklahoma has a lower value than the average for the United States.
Why are people moving to Oklahoma? Because it's such an affordable city. In a nutshell, it's housing. The median home price in Oklahoma City is among the most affordable in the country, according to a Kiplinger's analysis for 2018. In 2018, Oklahoma City houses cost $148,000, on average, compared to $240,000 nationwide.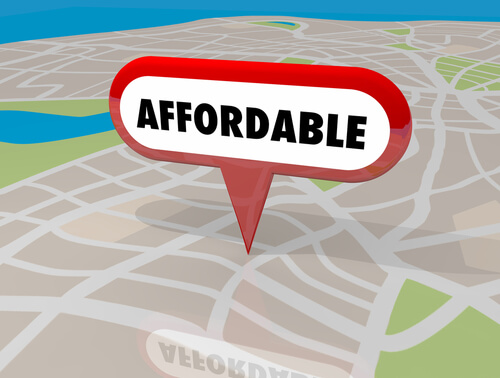 The average utility bill in Oklahoma City is just under $100. The bills cover electricity, heating, air conditioning, water, and trash collection. The Internet costs an additional $68 per month.
Who is Moving to Oklahoma City?
Oklahomans are, on average, younger than residents of other states. There are many reasons why young adults should stay in the state where they grew up. Others find excellent reasons to relocate and live there as well.
Oklahoma appears to have a lot to offer that fits the needs of millennials on a personal and financial level. In addition, a younger population is beginning to enter prime working years which further contributes to the positive economics of living in Oklahoma.
Economy.com's annual North American Cost of Doing Business Review shows the regional cost of doing business is among the lowest in 361 metro areas surveyed. This index measures the relative cost of labor, electricity, taxes and office space.
Look Up the Neighborhoods Before Buying (or Renting)
Your neighborhood defines the personality of your home. Use Google Maps before deciding where you want to live. Get acquainted with the neighborhoods before making a decision. Consider each advantage and disadvantage before you choose.
Are you thinking about moving to Oklahoma for work? It's a good idea to look at your employment prospects when you move to a new city. Perhaps you should consider spending a few weeks in the city before making the move permanent.
It's likely you'll want to live close to a school if you have children. Do you prefer that they attend a private or public school? Is there one nearby? What about grocery shopping? Does it take a long time to get there? Is it important to you to be able to walk to your gym? Is the neighborhood close to a park? Consider these questions and their importance to your family ahead of time.
First Home Buyers Paradise
Oklahoma City is the #2 best city to buy a first home in the United States . It ranks among the top 10 best cities to raise a family. No wonder it's becoming more and more popular!
Oklahoma City has one of the highest crime rates in America—compared to all communities of all sizes – at 49 crimes per thousand residents. Here, one in 21 people will be a victim of violent crime or of property crime. Property tax rate in Oklahoma is mid-range when compared to others.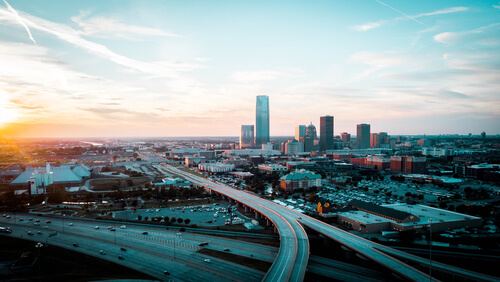 The northwest part of the Oklahoma City metro area is considered to be the safest area in the city. In Oklahoma City, the risk of becoming a victim of crime is higher in the central neighborhoods, but lower in the northwest part of the metro area.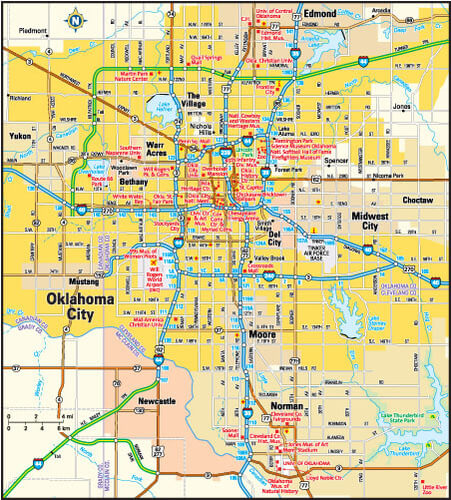 These are some of the best neighborhoods to look at when moving to Oklahoma City.
Moore
Moore is a suburb that many people live in, located in Cleveland County. The median price of a home in Moore is $134,000. Public schools in Moore are highly rated in the city, and people move to Moore specifically for the schools. There are many parks in Moore, giving it an outdoorsy feel that is hard to move away from. 
The Village —The Village is a suburb outside of the city and is in Oklahoma County. Many of the people living in the village are young professionals, making it a hip place to live with room to grow. There are also many parks and restaurants to hangout at. The median price of a home in the Village is $126,300.
Norman — Norman is where the Oklahoma University is located, making it a college-influenced area. Norman is known for having great nightlife and daytime activities. This is also a great area to raise a family, because the schools are prestigious and the youth sports programs are geared to set children up for success in the future.
Edmond
The city of Edmond is a family-friendly suburb that is bustling with activity. Edmond also boasts a great school system, which is perfect for families that are growing. The median home value for Edmonton is $216,500. The town has plenty of restaurants and activities to do, making it a great place for people of all ages. 
Nichols Hills — The suburb of Nichols Hills is one of the most sought after suburbs to live in Oklahoma City. With an unemployment rate of only 2.1%, this suburb is where middle to upper class people live. While the houses here are the most expensive – at $686,000 or more on average – the income of families on average make more than $140,000 annually.
Find work in Oklahoma
Perhaps you're also looking for employment? Maybe you'll need to change jobs once you've moved to Oklahoma. Not a problem.
Recently, the U.S. government released a report that said that Oklahoma's unemployment rate is among the lowest of all the states, according to the Bureau of Labor Statistics.
There are many large and well-known companies in this state, including the United States. Department of Defense, Walmart, and the Chickasaw Nation.
It boasts a rapidly diversifying economy, with the aviation and aerospace industry comprising the largest employment and economic contribution to Oklahoma City. A significant stake is also held by the bioscience, energy, and logistical industries.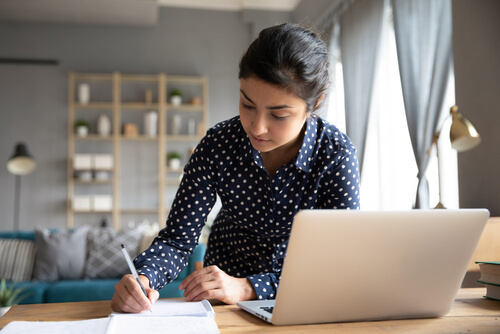 Employment When Moving to Oklahoma
The region is also the site of numerous back office operations for insurance, telecommunications, payroll processing, and other services.
Also well represented in Oklahoma is the energy industry. Oklahoma is home to several Fortune 500 companies with energy as their calling card. One example is NGL Energy Partners. Oneok is another example, as is Chesapeake Energy. The university system also employs a large number of Oklahomans. So, get that resume out and dust it off.
MyPerfectResume can help you create the perfect resume. Oklahoma has one of the most innovative and well-regarded incentive programs in the nation, the Oklahoma Quality Jobs Program, which provides cash payments to companies that maintain and create quality jobs.
What do we have so far on the list of pros of moving to Oklahoma City? Well, we have a low cost of living and solid economic prospects. The state, some nice small to mid-sized cities and towns to choose from.
Based on our research, it appears moving to Oklahoma City might be a good way of obtaining financial goals.
One of the downsides is that there are no large cities and few outdoor recreation opportunities. If spring tornadoes and summer heat are not your thing, you might want to think twice before moving to Oklahoma.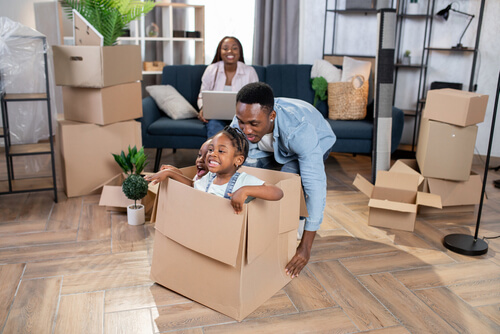 Should you move to Oklahoma City?
Occasionally, people move for new experiences, opportunities, or a change of scenery. What's with the whole finding yourself thing? This discovery can be facilitated by relocating.
On the other hand, the grass isn't always greener on the other side. Consider carefully what you're giving up in exchange for what you'll gain from moving to Oklahoma instead of making a rash decision.
Moving to a new city can be stressful. The city of Oklahoma can have a positive impact on your finances and life, but it is important to comprehend that the city may not be right for you.
Social media can make packing your bags seem appealing when you see what your peers are doing in new cities. There are times when what's right for one person may not be right for another.
Consider your reasons for moving to Oklahoma before you decide on a fresh start elsewhere.