Reading Time: 6 minutes
There are many reasons why you may want to find a job in a new city. It may be that you're moving to be with your partner, or wanting to move up in your career, moving out on your own for the first time, or maybe you're just looking for a new adventure. Whatever the reason may be, there's a lot to consider. This is most likely going to be a whole new and exciting chapter in your life. So many possibilities!
Now, before you let all this excitement get to your head, it's a good idea to organize your thoughts and get some perspective on what it really means to find a job in a new city and relocating.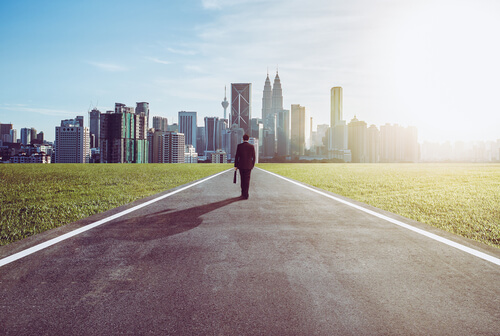 We'd like to help you gain some insight on things that you will need to take into consideration when planning your next big move. There is no doubt that this is a very big and brave step; there are practicalities and plans that need to be made.
All this can be overwhelming, especially if you don't know where to start. Read on to discover the where, what, and how of this exhilarating journey you are about to embark on.
Relocating to a New City: First Things First
Once you've decided that you definitely want to relocate, it's time to start planning your move to your new city. The first thing you should think about is where you want to go and why.
What is so appealing about the new city?
Are there better career opportunities, better schools, safer areas to live in—in other words, can you see yourself living and thriving here?
Moving to a New City – The Ultimate Nationwide Auto Transportation Guide
The logical place to start your search is via the internet. It's best to have clear reasons in mind of why you want to move and what exactly you're looking for. This will help you narrow your search. Take your time when doing your research. As previously mentioned, this is a life-changing decision, so you need to be sure.
To make the process of finding a job and planning a relocation easier, we've prepared a number of guides to some of the best cities for snowbirds, students, and young people. These relocation guides will give you helpful information about the neighborhoods, popular industries in which to find jobs in a new city, cost of living, education, transportation, and much more.
Check out some of our favorites here:
Research Your New City
Now that you've done your research and made up your mind about where you would like to live, it's time for the next step.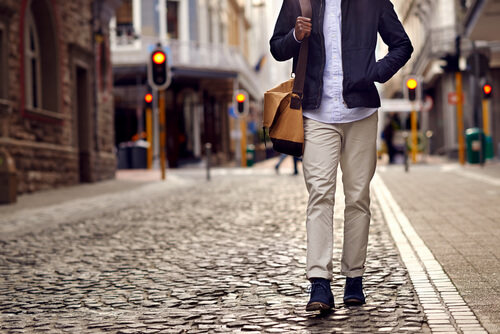 Remember that research on the internet can only tell you so much; the best thing to do is to visit the city and see for yourself.
Before you hit the road, make sure to check your car's water, oil, and tires—safety first! Keep in mind that traffic laws are set at state level, meaning that they vary depending on the state you are in. This includes rules such as speed limits and age limits so—and don't forget about tax deductible moving expenses—if you are traveling to a different state, be sure to review these.
How can I find a job in a new city?
We don't recommend that you move to a city until you have secured a job there. The relocation guides above will tell you more about the job prospects and average salaries in those cities.
After deciding where you want to live, you can begin your job hunt:
Update your CV. Update your resume to reflect your latest experience and career goals.
Ask for a transfer. If the company you work for has an office in the city you wish to live in, asking for a transfer would be the easiest way to find a job in a new city. Remember to ask for relocation assistance.
Update social profiles. Believe it or not, companies research potential employees' social media profiles to see if they will be suitable to work at the company. Clean up any cat videos or inappropriate jokes and photos. Use this time to also update your LinkedIn profile.
Scour online job hunting sites like Indeed.com.
It might take time, so be patient. If your employer is transferring you to a new city, this isn't something that would worry you too much.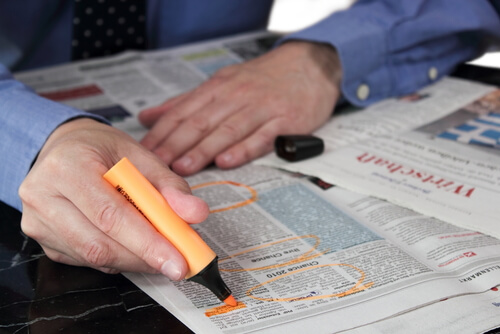 Found a Job in a New City? Now Plan Your Move!
At this point, you've found the job you want in the city where you want to live. This is where things might start moving quickly and can become somewhat overwhelming. Don't worry! Just take it one step at a time. The best thing you can do is make a list of all the things you need to take care of.
[We've created a relocation checklist to simplify the process for you. Download it HERE]
One of the first things to take care of is arrangements regarding your current place of residence. Whether you're leasing a property, sharing a home, or living in a college dormitory, there are certain procedures you will need to follow if you're moving.
Find out what steps you need to take when moving to avoid running into trouble later. This includes aspects such as:
Giving up your current home (placing it on the market, or suspending your lease)
Finding a new home in the new city
Arranging for the furniture removal services
Booking flights to your new city, or having your car serviced if you're driving
Getting free auto transport quotes for your car(s), boats, SUVs and ATVs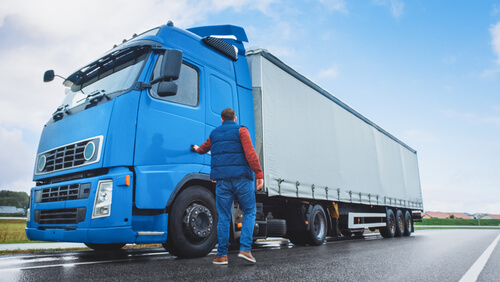 Planning a Long-Distance Move
How do you ship a car during relocation? There are three options: drive it to your destination, ship it in a container, or use an auto transportation company.
If you're moving across the country, it would be a great idea to ship your vehicle to your new city. Instead of spending days on the road, paying for overnight stays in motels, buying take-out food, and risking wear and tear on your car, contact a car shipping broker like NAT. They offer trustworthy and dependable door-to-door services. You simply let them know the when and where and they take care of the rest. Follow these guidelines for successful auto shipping.
When it comes to moving your household belongings, renting a truck is usually the best way to go. Read our truck rental reviews before you decide which company to use.
It offers you the flexibility of choosing the when, where, and how long you will need the truck for. It also offers peace of mind that your belongings are safe since you're the one in charge.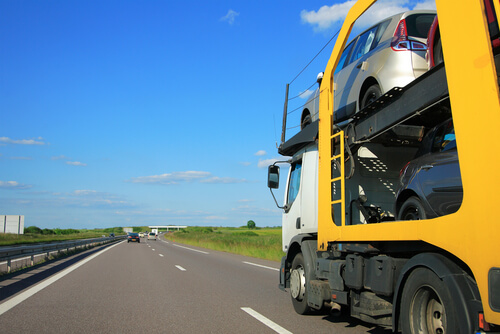 A final word on finding work in your new hometown
Finding a job in a new city is great for anyone looking for a fresh start. Millions of Americans do it every year, and if they can do it, so can you.
Choosing the city you would like to live in can be tricky, so pack your bags and hit the road to see it for yourself and really get a feel for the place. It's also a great opportunity to suss out the job market and residential areas.
Picking the city you want to live in is probably the easiest part of this decision. Getting the job you want is probably going to take more time, but patience is the key. Your dream job is out there.
Moving is the big thing. It can be emotional, stressful and expensive. The best way to save money when moving is to rent a U-haul truck and have your car shipped to your new city. After all, the most important thing is to get to your new home and your new job so you can start your new life.
So, when you're ready to make your next big move, remember to get in touch with NAT for a free car shipping quote from auto transporters that go the extra mile to meet all your car transporting needs when you find a job in a new city.