Reading Time: 9 minutes
Are you thinking of moving to Santa Monica, CA? If you're considering relocating to Santa Monica, CA, this post from Nationwide Auto Transportation can help you make the final decision. We have helpful information to help you choose the best place to live.
Santa Monica is a green city on the western side of Los Angeles. It is breathtakingly beautiful and heartwarming. Did you know that more than 70 percent of the people living in this part of California are renters? Consider renting an apartment if you are wondering if moving to Santa Monica, California is the right decision for you.
Did you know? Santa Monica's oldest structure is the Rapp Saloon (1875). This masonry building opened its doors as a beer hall in 1876 before it was later repurposed as the first City Hall in Santa Monica.
A move to Santa Monica sees you living on the edge of Los Angeles with breathtaking mountain views to the north, beautiful beaches to the west, and Los Angeles at the heart of many attractions.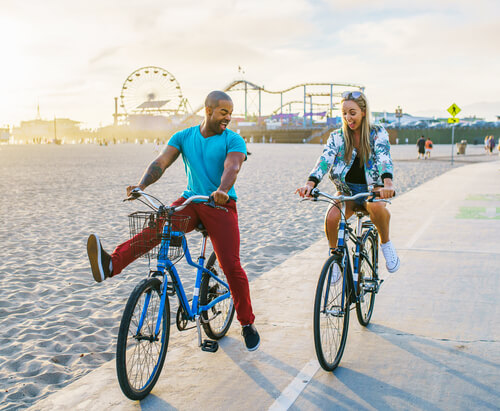 We all know that moving to a new place is daunting and strenuous, nevertheless if you plan it well, everything can go smoothly. This article provides you with the best tips to keep in mind before, and after, moving to Santa Monica. It's not difficult to relocate to Santa Monica if you have all the information in mind.
Check out our San Diego relocation guide and these awesome tips on how to enjoy a green move.
Moving to Santa Monica: An Introduction
Santa Monica, CA is located in Los Angeles County and has a population of 90,401. The good quality of life makes it one of Southern California's most coveted neighborhoods. Santa Monica attracts people who want to be near the beach, enjoy a more relaxed lifestyle, and take advantage of the excellent amenities the city has to offer.
Los Angeles' west coast city of Santa Monica lies on the Pacific Ocean. Palisades Park, with views over the Pacific Ocean, buffers Santa Monica Beach. Besides the Pacific Park amusement park, Santa Monica Pier Aquarium, Santa Monica Pier also houses the 19th-century Looff Hippodrome Carousel. Muscle Beach is a 1930s-era outdoor gym located near the pier. Bergamot Station, which is located in the city center, houses several art galleries. 
What about the cost of living in Santa Monica, CA? Santa Monica, CA has a median household income of $91,157 and a median home value of $1,456,441.
Did you know? Did you know that Santa Monica ranks among the ten most sustainable cities in the country? All city buses run on natural gas, and all government vehicles use alternative fuels. Countless bike paths crisscross the city.
In recent years, startups and large internet companies alike have begun to setting up regional offices and moving to Santa Monica, Venice, and Alsace, collectively referred to as "Silicon Beach". The influx of new workers has seen an increase, not just in the pace of construction but also in home prices.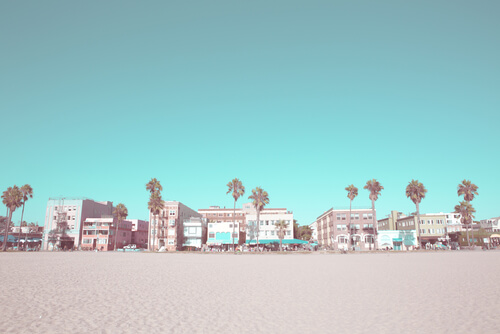 Santa Monica provides law enforcement services that are independent of those provided by Los Angeles.
Moving to Santa Monica: What You Need to Know
Santa Monica is an eco-friendly paradise on the Western edge of Los Angeles County, with an area of eight square miles. Santa Monica is dominated by renters. That's why your new residence is an apartment – you'll be the envy of all your friends with your new place. You have just moved right next to pristine mountains from the north, gorgeous beaches from the west, and the epicenter of weirdness, Venice Beach, from the south.
Even moving to an amazing city like Santa Monica can be a confusing and stressful experience. We thought we would help you out and provide you with some of the most important information you need before moving to your new home.
Rent Control in Santa Monica
Santa Monica passed one of the country's strongest rent control laws on April 10, 1979. Santa Monica has rent control, but it is not nearly as strict as it was 20 years ago. It does not apply to every building.
Santa Monica Rent Control Board's website offers a convenient tool that lets you check whether you live in a rent-controlled unit and, if so, how much the property's owner can charge you. You can expect your landlord to charge additional taxes and fees above the maximum rent, but they must document these charges annually.
Buildings built before 1979 are subject to rent control. Rent controls continued until 1999, the year that the Costa-Hawkins Rental Housing Act brought full-fledged vacancy deregulation into effect. In addition, Costa-Hawkins Act allows property owners to raise rental rates on controlled units after tenants move out or are evicted. In other words, you are paying market rates even if your unit is rent controlled.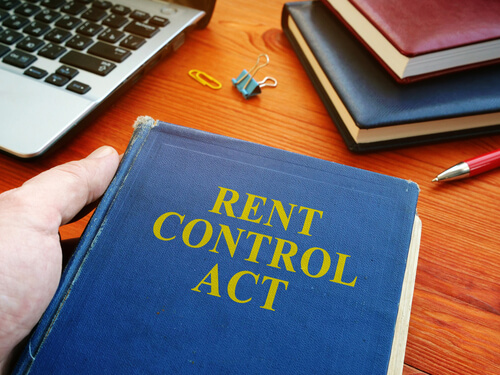 Rental on rent control units are increased only a very small amount each year to cover inflation costs. However when you move out, your landlord is allowed to raise rent to market rate.
Santa Monica's Climate
It is common to find mild weather, revitalizing ocean breezes, and plenty of sunshine in Santa Monica. Summers in coastal communities can be chilly when compared to inland communities, but that is a small price one pays for living near water.
Moving to Santa Monica: Choosing the right neighborhood
Where are the best places to live in Santa Monica? There are eight core neighborhoods, each with a distinct character based on history, architecture, and proximity to the beach. The affluent and highly desirable city of Santa Monica is one of Los Angeles' best suburbs. Santa Monica is therefore not a cheap place to live; home prices are well above the county average in Los Angeles.
Mid-City Santa Monica
Midtown Santa Monica (a.k.a. Midtown West) is a low-key part of town. This narrow section of Santa Monica stretches from Downtown to Centinela Avenue.
You will find that Wilshire Boulevard and Santa Monica Boulevard are lined with restaurants and retail shops. As such it forms two of the city's boundaries. Daily errands are a breeze in the neighborhood. 
The neighborhood is home to two well-known medical facilities, UCLA Medical Center and St. John's Hospital. Another treasure of the city is the Santa Monica Public Library, located in the Mid-City district.
Downtown Santa Monica
Santa Monica's downtown is a very busy place with lots of people and cars. Third Street Promenade is an outdoor mall open to pedestrians only. The nearby Ocean Avenue is packed with foot traffic from locals and tourists alike. Santa Monica's downtown commercial core receives a heavy influx of visitors during weekends from attractions such as the Santa Monica Pier and Santa Monica State Beach.
Northeast Santa Monica
Santa Monica's northeast section runs from Centinela Avenue to 22nd Street between Montana Avenue and Wilshire Boulevard. Brentwood Country Club borders its northwest border.
In most cases, people drive right past the Northeast SaMo neighborhood without a second thought. Generally, it is a quiet neighborhood with nothing striking to draw the attention of passersby. It is home to the Santa Monica Lawn Bowls Club, which has its green in Douglas Park. Lastly, the park's most unique amenity – which no other nearby park can match – is a fly fishing pond!
Located at the northeast corner of the district, Franklin Hill provides killer views to homes along the west side of Franklin Street all the way to the ocean. On the other hand, residents of homes on the east side of Franklin Street have an excellent view of the city at night, which is particularly beautiful. There are a few multi-story homes near the top of the hill that have a 360-degree view of Los Angeles.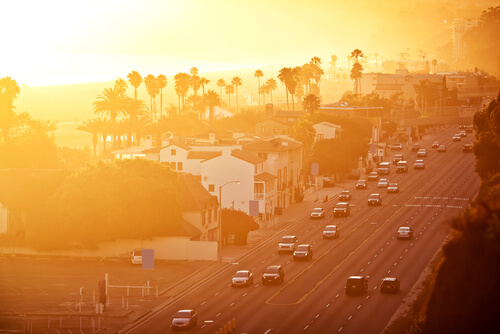 Additionally, there is a green belt from Wellesley Avenue to Carmelina/ Centinela Avenue. The homes that face the ravine on either side have a forested backyard with plenty of privacy and shade. Northeast Santa Monica is known for large property lots. This is a real plus for those who like to take care of their yards. 
Pico District
Another mellow Santa Monica neighborhood is the Pico District that is divided in half by the 10 Freeway. There are two notable parks in the district, the smaller Gandara Park and the much larger Virginia Avenue Park (9.5 acres).
Every Saturday from 8 a.m. to 1 p.m., Virginia Avenue Park hosts one of Santa Monica's farmer's markets. It also has two regulation basketball courts (lighted for night games), a playground, a splash pad, picnic tables, and a patio for teenagers.
Pico District home prices continue to rise at an accelerated rate, as they do in many working-class Westside communities.
North of Montana
North of Montana sits between 26th Avenue and the Pacific Coast Highway (PCH) between Montana Avenue and the gently curving coral grove-lined San Vicente Boulevard. This is a great place for nature lovers moving to Santa Monica.
At its southeast end of the city, the neighborhood is bordered by the upmarket shopping district of Montana Avenue. Boutiques here sell apparel, gifts, and home décor. Restaurants are plentiful in the district, and third-wave espresso can be found in abundance.
West of the PCH are bluffs that overhang the Pacific Ocean, which is where most of the area's beach is located. The high-rise buildings along the cliffs offers spectacular ocean and coastline views.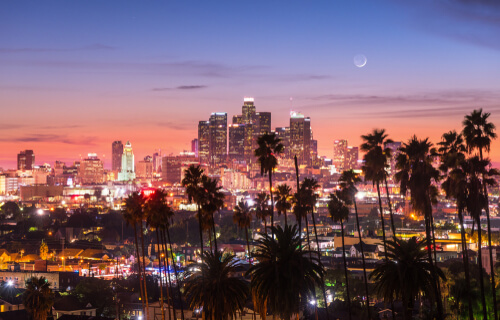 Santa Monica's North of Montana neighborhood is home to some of the city's most expensive homes. Homes in this area are luxurious and come with carefully tended and spacious backyards. [lot sizes average 8,971 square feet]. In the north of San Vicente Boulevard, you will come across even larger estates.
As one of the city's most popular attractions, Santa Monica Pier's Pacific Park originally served to protect the sewage pipeline that dumped treated sewage into the Pacific. It contains a solar-powered Ferris wheel with 160,000 LED lights.
Santa Monica Schools
Moving to Santa Monica with kids? Malibu Unified School District (SMMUSD) operates public schools in and around the city, as well as in the nearby suburbs north of the city. It covers a lot of ground and serves more than 11,000 students.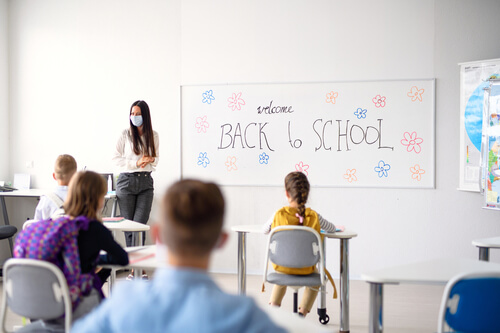 U.S. News and World Report ranks the district among the best in the country for education. Three Santa Monica schools were designated as Blue Ribbon Schools. School addresses can be searched by street address on SMMUSD's map search tool.
LA residents are not limited to public schools. There are 11 private schools that are available in Santa Monica.
Santa Monica College is the only public junior college in town. With over 30,000 students, it offers 90 academic fields of study. It has five satellite campuses, including the main campus on Pico Boulevard. Additionally, there is the ever-popular radio station KRCW.
Did you know? As a prime filming location during the 1930s, Santa Monica briefly became a movie hot spot. Unfortunately directors looking for a great daytime shot found that waiting for the fog to burn off wasted too much time, so they moved east to Hollywood for their daytime shots.
Knowing where to park matters when you move to Santa Monica
Santa Monica runs a cool bikeshare program called Breeze Bike Share. The City owns 500 bikes that are available at 80 locations. A week-long plan allows you to rent a bike for less than $112, or $7 per hour. Discounts are available for students. 
On Santa Monica Boulevard, members can have their bikes repaired, rented, and stored 24 hours a day. Santa Monica Spoke, the local chapter of the Los Angeles County Bicycle Coalition, hosts social rides, events, and mixers all year round.
Parking is a controversial topic in Santa Monica, and you will see it when you move there and start seeing hot spots in the city. You can purchase temporary "parking signs" for $72 to $135 if your house is in an area without a loading zone.
Depending on the area, you may have designated parking spots in your new neighborhood. If this is the case, you can apply for a permanent resident permit.
Moving to Santa Monica is a process that requires preparation at every step, no matter what the size of the house. The process of moving to a new city could be challenging if you do not plan well. You must ensure you possess all the necessary knowledge of decision-making, packing, unpacking, and a truck. Avoid leaving anything for the end since the situation can become chaotic.
Although parking is tricky in Santa Monica, you still want to bring along your car so that you can visit the many attractions the city has to offer on your own terms as and when it behooves you.
Request a free auto shipping quote, rather than shipping your car across the country.
Download our relocation checklist now to help you plan your move to Santa Monica.