Reading Time: 8 minutes
Did you know that 276 million vehicles were registered in the US in 2019?
These include cars, motorcycles, trucks, buses, and other vehicles. There are a lot of cars traveling on the road, and many of those cars are being transported from coast to coast. So you want to know what's best: to ship car or drive?
Usually moving is a stressful event, but moving your car shouldn't be. It is very wise to be doing research and asking the question should I ship my car or drive it.
If you are planning on moving from NYC to Florida, be prepared for an over 20-hour drive with tolls. If you take frequent breaks along the way it will take roughly three days to drive 1350 miles from NYC to Florida.
The move from NYC to Florida may be a little complicated if you have more than one car. While your spouse might be able to drive the other vehicle, it can end up costing a lot of money and be rather stressful.
So should I ship my car or drive it? Whether a vehicle should be shipped or driven depends on factors such as convenience, cost, time, and safety. In this article, we will give you information that will help you decide whether you should ship car or drive.
Ship Car or Drive: The Costs Involved When You Choose to Drive
Gas, food, and lodging will be costs that you need to factor in when moving from NYC to Florida. Get your car serviced before a cross-country trip, and ensure that it is mechanically sound. Also, remember to include the possible road tolls and parking fees.
Gasoline:
By multiplying your mileage by the vehicle's fuel efficiency, you can calculate how much gasoline you will use. Next, multiply that number by $3.16, which was the national average gasoline price on July 22, 2021, according to AAA.
The price of gasoline can vary between states, and it can change quickly. Several factors influence fuel economy, including vehicle age, driving habits, terrain, and season.
Food:
The cost of drinks, meals, and snacks can quickly add up, especially when you are bored, hungry, and tired. Food can cost around $35 per person per day. Having extravagant or large appetites can increase costs.
Lodging:
When traveling cross-country, hotels and motels will be one of the biggest costs. A night in a hotel in the United States costs about $91 per night. In good weather, most drivers can easily cover 500 miles a day. Therefore a safe rule of thumb is to book one hotel room for every 500 miles of travel time.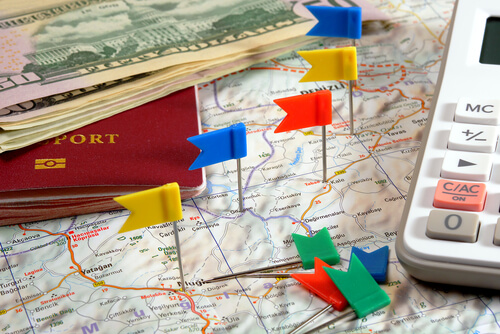 As you'll need to stop for restrooms, food, fuel, and coffee breaks, it's best to start traveling early in the morning. Do not forget to also consider fatigue and the weather that you will be driving. Depending on the circumstance, you may need to stay an extra night or two in a hotel.
Important Factors to Consider When Driving Across the Country
When making the decision to ship car or drive you should consider the following factors:
Safety
It is unlikely that you'll have an accident on a cross-country trip. However, the downside to increased driving is that it increases risk. Many accidents are caused by speeding and fatigue. Breaking down twenty miles from a gas station, without cellphone reception in a desert isn't pleasant.
During the day, you should follow speed limits and frequently stop to get some fresh air and stay alert. Highways in the US are generally safe, but women, the elderly, and young children are statistically at greater risk of victimization, and must be considered.
Time and convenience
Taking it easy on a cross-country drive is the best way to enjoy it, especially when the weather is great. Road Tripping from NYC to Florida is an adventure as you travel through previously unexplored areas, the experience can be enjoyable, educational, and healing.
On the other hand, if you're rushed and stressed about starting a new job, a road trip with the family isn't the best choice. Using an auto transport company would be a good option if you don't want to spend days in a crowded car with your spouse and children.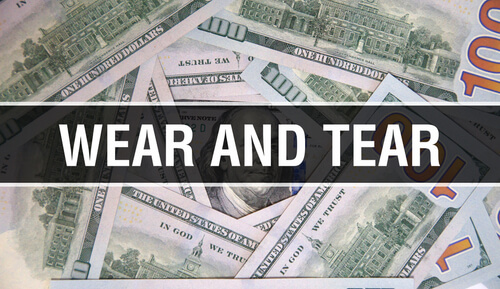 Wear and tear on your vehicle
A long-distance trip can be taxing on a car in terms of wear and tear. Though most trips go smoothly, a random stone from a passing truck could shatter a perfectly good windshield. In addition to being dangerous, tire blow-outs and shattered windshields can double road trip expenses especially if your auto insurance doesn't cover them.
The average American drives about 10,000 miles per year, which equals 850 miles per month. Therefore, a 2-day trip exposes your car to the wear and tear of a whole month.
Ship a Car or Drive it?
With auto transportation, people can transport their vehicles from one location to another using vehicles designed to transport cars. Choosing to ship your vehicle across the country will save you from spending hours on the road. You won't have to worry about traffic congestion, car accidents, or bad weather when you ship your vehicle.
In addition to the affordable costs, auto transport is door-to-door. The carrier will collect and deliver your vehicle to your chosen location, so you do not have to drive to an airport or train station. Your convenient location may be right outside your door, a parking lot, a storage facility, or at your office. The advantages of shipping your car from NYC to Florida include:
It's the most affordable way to ship a car across the country
Saves your car from wear and tear
Car shipping cross-country is hassle-free
Mileage on your car is not increased
Effort and time are saved
You can ship multiple vehicles at once
Enclosed auto transport provides additional protection for valuable vehicles
Door-to-door service
Express delivery can be arranged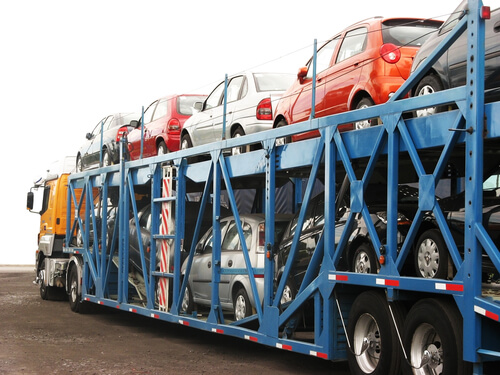 When asking the question should I ship my car or drive consider this: auto transporters typically cover hundreds of miles in a single day. The distance between the pick-up and delivery locations determines how long it takes to ship your car. Cars shipped from NYC to Florida may take a few days to arrive.
Shipping a Car: What Are My Carrier Options?
When dealers bring car from other dealerships do they drive or ship them? Dealerships will ship cars, just as you would when you buy a car from out of state.
When you get in touch with an auto transport company, you decide which service suits your needs best. The options that are available to you for shipping your car will include:
Open car transport
A budget-friendly vehicle shipping is open car transport option. Open car transport means that the carrier transports your car on an open trailer. This is a safe and secure option for shipping standard cars, but your car will be exposed to dirt and the elements.
Enclosed auto transport
Enclosed auto transport costs 30% to 40% more than open car transport. An enclosed auto carrier transports your car in a trailer that is enclosed on all sides. Generally, enclosed auto transport services are recommended for high-value vehicles. High value vehicles include antique, classic, luxury, and rare cars.
Ship car or drive? In order to ship your vehicle, you simply need to prepare it and show up at the pre-shipment inspection. The car will arrive in your new city in the same condition as before the move, with no additional mileage added.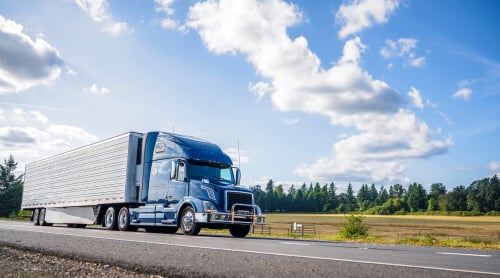 Tips When Choosing a Trustworthy Auto Transport Company
It makes sense to choose an auto transport management company that you can trust with your car. Your car is a valuable asset, so make sure it is shipped from NYC to Florida by professionals. Professional auto transportation services are always the most convenient, safe, and time-saving solution for long journeys.
The services of an auto transport management company include the coordination of the entire shipping process and keeping the client informed. During the shipping process, an auto transportation management company is responsible for handling any issues, ensuring the vehicle arrives on time, and ensuring customer satisfaction.
If you are transporting your car, you should consider the following factors:
The auto transport management company must be registered with the Department of Transportation. Use the Federal Motor Carrier Safety Administration website to check the DOT number online.
An auto transport management company must be bonded and insured
An auto transportation management company should have a professional-looking website
Read the reviews and testimonials of the auto transport management company
Ensure transparency is a top priority when you ship a car from NYC to Florida
Find out the process to follow in the event of damage
The fine print in the auto transport contract should be read and understood
Customer support should be available 24/7
How Much Does it Cost to Ship a Car Across the Country?
The price you are quoted by an auto transport company to ship your car is what you will have to pay. Whilst driving a car is oftentimes cheaper, shipping your car is a safe and convenient option.
Several factors influence car shipping costs including:
How far your car needs to be transported
Current gasoline prices
The car type – size and weight
The value of the car
The time of the year that you will be shipping a car
Whether you ship your car in an enclosed or open vehicle
Whether your car is functional or not
The best way to find out which option works for you is to use our FREE car shipping quote calculator
Below are sample quotes to help you answer the question "How much does it cost to ship a car across the country?"
You will pay just over $700 to ship a 2015 Honda Ballade that is in good running condition from East Hampton to Miami. Your car will be delivered to you within three to five days if it is shipped on an open carrier.
If you would like to ship a 2016 Honda Accord from Los Angeles to Miami in running condition, you will need to pay around $1245. Open Carriers normally deliver within 7-10 days.
I Need Help: Should I Hire Someone to Move My Car or Should I Drive It?
Ship car or drive? The choice is yours. If you're moving more than 500 miles, auto transport is usually a better option than driving your car, furthermore, your car will be safe if it is transported on an open trailer or in an enclosed truck.
If you have plenty of time and energy to spare, it could be an option. While on a road trip with the family, you can enjoy some sightseeing and have great meals. Cross-country moves are a great time for a road trip, but be aware of hurricane season as you travel.
A road trip from NYC to Florida may be just what you need for a new zest for life, as well as a great time for family bonding. For a safe trip, make regular stops, top off your gas tank, and plan where you will stay overnight.
But, if you do not like to sleep in hotels, you may want to have your car shipped and travel by plane. You may also want to reconsider a road trip if spending money on meals and beverages along the way is not your cup of tea.
How would you feel if you were stuck on the side of the road with hungry and tired children and no signs of help? Furthermore, if you don't want bickering children on a long drive, shipping your car is the best option.
You have been provided with information that will enable you to make a sound decision. Ship car or drive? If you are busy, stressed, have health issues, or dislike driving, then a car transport service may be for you.