Reading Time: 13 minutes
No matter what the purpose, moving to a new city is a major life event. Despite careful planning and thorough research, even the most composed individuals can become overwhelmed at the thought of it. It'll surprise you to find out that some cities pay people to move there and begin a new life. While there are different benefits offered by cities, how can you determine which will be the best new city to live in?
Let's face it—moving is stressful. For your convenience, we've created a relocation guide that will help you stay organized. This 8-week moving checklist will show you how to get everything done between now and moving day.
The 2023 Relocation Guide
Imagine if all of your belongings would show up without any effort on your part in a new home… If only moving was that simple. Unfortunately, it's not. There's a lot to do and plan and organize. However, if you make a weekly to-do list for each task—scheduling, packing, and cleaning—the moving process can be less of a chore.
The printable eight-week checklist for moving into a new house is a guide to ensure your move is stress-free. That means you'll have no problem getting everything done in time between now and the big day.
Be sure to download our free printable moving checklist.
In case you are thinking about moving to a new city, or are in the process of doing so, there are a number of things you need to mull over. Our Ultimate Relocation Guide below will touch on a number of crucial aspects, give you some moving tips, and hopefully answer any questions you may still have.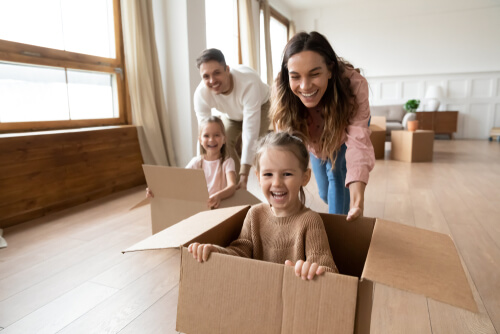 Should I move for work?
Every year, thousands of people are faced with this perennial question. Is moving for work the right choice for me and my family at this stage of my life? There are practically just as many pros to moving for work, as there are negatives. If you are a single person, you only need to consider yourself, but how intimidating is it for your family to be plucked by the roots and told, "Hey guys, we are moving across the country?"
Before you even think about telling your significant others, your first conversation should be with your employer – and in this meeting you should clarify the exact procedure and also what your employer will bring to the table. Are they going to pay for your relocation? What costs will they cover? (Moving company, fuel and other costs).
Relocation Assistance refers to an employee benefit through which the company helps them to move to a new state or city in order to work for the company. Reimbursement can be provided for moving costs, temporary lodging, and travel expenses. The company may also assist the employee in selling his or her house and moving closer to work.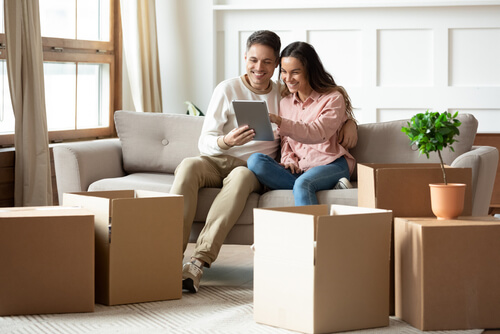 Any company that contacts you will likely do everything in its power to get you to leave your current position and join them. In addition, if you are required to relocate for a posting within your organization, your employer should be able to reimburse you for your relocation expenses.
Relocation Checklist: Questions to Ask Yourself
Leaving behind one's whole life in order to start a new one is a big step. Needless to say, it's not an easy one.
If you are thinking of relocating for your job, be sure to ask yourself these questions prior to making your decision. Yeah, I know its a long list, but I suggest that you copy and paste this somewhere special. These questions can mean the difference between a new, happy and successful you, or something completely different: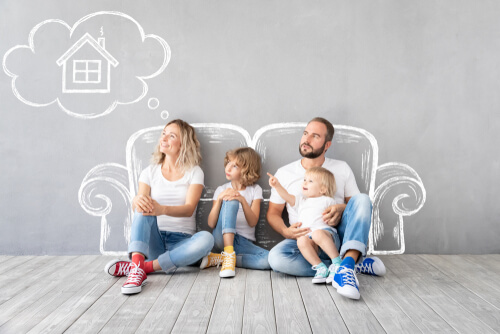 Is the company (in the new city) and the job a good fit for you?
What are my chances of advancement if I relocate?
Will the employer cover relocation expenses?
Does that area have a strong job market? (Read: How to find a job in a new city)
Does that area have a high cost of living?
How will this affect my quality of life?
Are there any implications for my family if I move?
Can I expect a support system at my new home?
Is the unknown something you can handle?
Are there any backup plans in place?
Where will your children attend school?
What will you leave behind?
Besides work, what else is there to do?
Is your spouse going to work?
Weather-wise, what's the situation?
What does your neighborhood look like?
Are the benefits of relocating greater than the obstacles?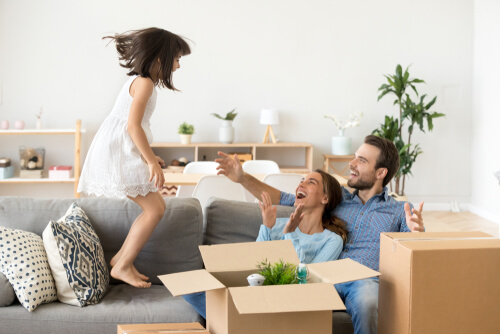 If you answer these questions truthfully and comprehensively, the answers should give you a very clear indication as to where you are in your relocation journey and a decision to possibly moving to a different state. Our Ultimate Relocation Guide will assist you regardless of what you decide.
Other Important Factors to Consider
You should talk to your important/significant other, about the potential move more than once if you are dating, engaged, or married. A constant and in-depth conversation with difficult questions and answers might be needed at times. Be honest with yourself, as well as with your partner and family.
Trailing Spouse Syndrome is as real as Stockholm Syndrome, and can lead to devastating effects in a relationship if not addressed timeously. This can happen when you need to relocate for a new opportunity or position and your partner/spouse follows you, without a new job waiting. It's great for you to experience a new job and meet new people, but it's painful for your spouse. You can avoid this situation by regularly discussing the potential move with your spouse, what's involved, and how you will make it work.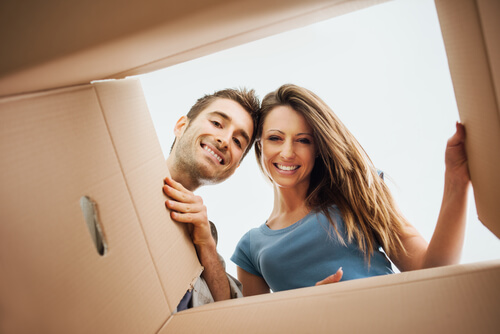 The family and children
It is really important to involve your children, and other members of your family who might be affected by your relocation, but remember – it really is on a need to know basis only. Your 7 year-old does not need nearly as much information as your teenager will demand.
Moving with kids below the age of eight is usually easier because there is less uprooting involved. When you have teenagers, relocation can be tough because their lives are so much busier than younger childrens'.
While it's important for your children to know that a move is happening, don't overwhelm them by talking about it too much. This could cause them unnecessary anxiety, stress, and worry and if they act out against the move, it can also cause you a lot of unnecessary fret.
Still unsure?
Will you be moving for work? You should seriously consider relocating if you feel that you're not progressing in your current job and that your current city doesn't present you with the right opportunities. If you are employed in a field in which there are only a few cities that offer the best opportunities for you, then maybe it's time. What are the basics when you decide, " Yes, let's do this!"
Keep yourself organized and efficient
Educate yourself on your choices
Visit the new place before the move and do some research
Find out what the cost of living is in the new area
Moving expenses might be deductible
Obtain a home within your budget
Decide when you will move
Plan your budget
Trial run
NAT NOTES: It's understandable if you're feeling stressed and disoriented as you prepare for the move. To make this your best move yet, our Ultimate Relocation Guide, along with a handy moving checklist will be like chamomile tea for your worries. Asking your employer if a trial run is possible might not be a bad idea. In order not to lose their best employees, most companies allow their most tenured employees to try out a new job and location. You could stay in a home or hotel room for a set period so you can see what it's like in your new town or city. It is expensive to relocate an employee and failed relocations cost employers and employees alike, a lot more money. Read on for more on relocation assistance.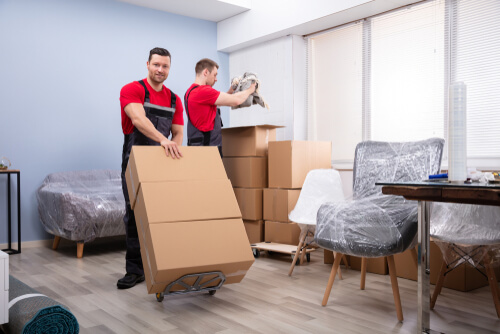 Planning your move using a relocation checklist
The choices has been made and the wheels are rolling. Now comes the time where you want your doctor to up your Prozac prescription – calmness is key. That and making sure you try and stick to your ultimate relocation checklist and house moving plan as much as possible will make moving for work a breeze.
Task #1 on your Ultimate Relocation Checklist: Create a Moving Budget
Moving can be a costly process, and costs can pile up quickly. Making a list of moving expenses in advance is a great way to prepare yourself (financially and mentally) for what you're likely to pay. Budgeting for your move should include:
Scouting, house shopping, sight-seeing costs
Damage deposit, cleaning fees, commission costs, etc., are all included in the cost of moving out of your current home.
Moving costs, especially if moving to a different state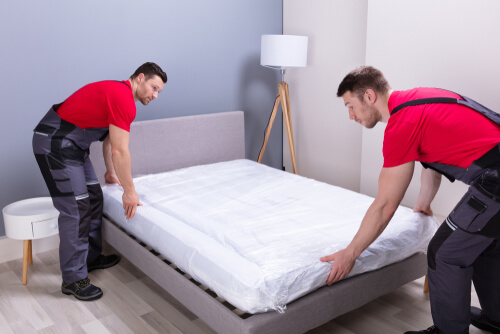 Currently, many of these costs are only ballpark estimates, but even with those, you can get a sense of the scope of your budget.
Your Relocation Budget
Putting a plan in place on how to handle the possible move is important, but do not forget to budget for it. You can only do this after discussing relocation costs with your employer. If the meeting goes well, and your relocation costs are fully covered, your budget will be slightly less comprehensive. If, however your company doesn't cover most of the expenses, you'll have to budget accordingly.
You need to take care of a few things before saying goodbye, whether you're selling your house or ending your lease.
In order to sell your house at the best value or to get your safety deposit back, you'll need to leave the house in the best condition possible. Don't forget to set aside time and money for this before you move.
Your moving budget should include fees and commissions for realtors. It's important to take into account the fact that they're still getting a piece of the deal even though you don't directly pay them.
Security deposits, pets, and utility deposits might be required as deposits as well as first months' rent.
Repairs to your current home that will increase its marketability
Fees for transporting your vehicles
Moving costs
Gas money
Travel money for food
You will need a plane ticket if you are flying
Your budget for a new apartment
There are a variety of education fees to consider (tuition, uniforms, books, etc.).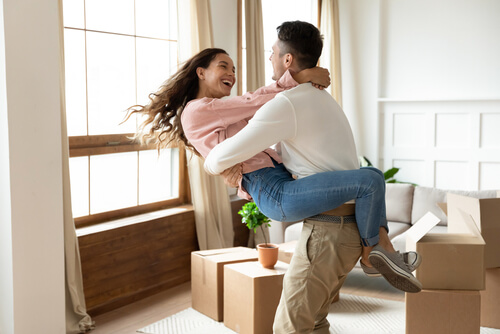 Transportation and Accommodation
Moving out of state might require you to think about temporary housing and transportation. You are looking for this during the transition between moving out of your old home and moving into your new one. Be sure to include these costs in your ultimate relocation checklist.
Costs of living during transition: Basically, food costs. During this time, you may eat out more than usual, so keep this in mind when planning your budget. Water and entertainment are also included, as well as anything else you plan to do during this time.
Hotel: If you do not have a place to stay overnight or for a couple of days, then budget for accommodation costs.
Babysitter/Pet sitter: You'll be busy during your move. Particularly if it is a DIY move. You may want to look into getting a baby and/or pet sitter with all the running around and time spent away from 'home'.
Flights/Gas and Tolls: Getting from point A to point B will incur some expenses.
Car Shipping: People who opt for a stress free option, use companies like Nationwide Auto Transportation to ship their vehicles – click here for your free NO obligation quote.
Food and Beverage costs for helpers: Take good care of those who are helping you move. Lunch or refreshments should be provided. Of course, you are free to decide how much money you want to set aside for this.
Long Distance House Hunting is Hard
Although virtual tours are all the rage at the moment, due to Covid-19 protocols, it is just not quite the same as getting a hands-on, first hand, look and feel of a property. It is 'virtually' impossible to know what that first impression will feel like when you first step through a front door – what happens if you absolutely hate it? It might just be too late by then to make a change.
Make every effort to house hunt in person for your new home if at all possible. This really is the only 'real' way that you can walk through a property that you would like to live in, at least for a couple of years. Consider renting a place in your new town for a couple of months if you cannot house hunt in person. Renting allows you to assess the housing market and find a new home for your family.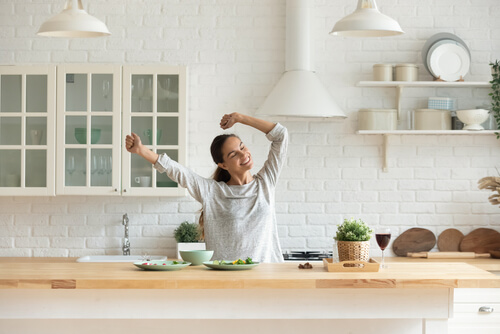 You're Not in Kansas Anymore
Whatever city you move to, things will be different from your hometown. There are many differences in this respect, of course, but let's look at real estate differences to consider as part of the ultimate relocation guide. Real estate values aren't the only thing that may vary depending on where you are from:
Home styles and construction types
Home sizes
Yard sizes
Landscape design
The decor
Featured amenities
What utilities are available
A neighborhood's atmosphere
The list goes on…
Some people strive so hard to recreate what they have "back home". Unfortunately, this isn't always possible. It can be tedious trying to locate something that may feel familiar to you while searching for something you are comfortable with. Change is inevitable. Embrace it. The results can be exciting!
Rent First – Buy Later?
In the current economic climate, it is cheaper to rent a home than purchase one. In terms of wealth creation, renting and reinvesting the rent savings will generally beat owning a home and adding equity to it.
Due to the upfront costs involved, renting is often more affordable than buying. Down payments, closing costs, moving expenses, and any maintenance tasks are included in this list. Even if you can afford a mortgage payment, it doesn't necessarily mean you can afford a home.
Put yourself out there
NAT NOTES: Look at what social opportunities exist in your new suburb. Making new friends is difficult, especially as we age. Become a member of local groups, join a gym in your area and get yourself a library card. There are many places where you can meet new people who share the same interests as you. By meeting new people as soon as possible, you will be able to build a social network similar to what you had when you lived in your old place.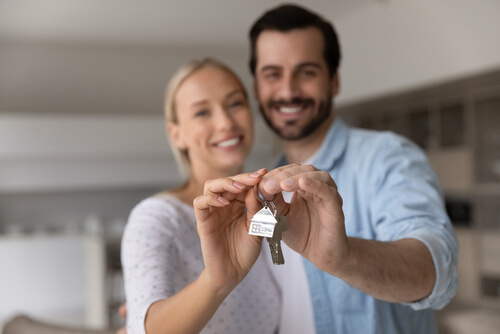 Choosing a School for Your Child is Important
Choosing the right schools for your children is an important step in relocating for a new job. It is important to research current school districts or private schools before moving for a job, regardless of whether your kids attend public schools or not. The schools in your new town or city may be the deciding factor in deciding not to relocate for a job. Be sure to include any costs and documents in your relocation guide.
If possible, also take your spouse and children to tour new schools before you choose one. This will give everyone an idea of what to expect.
Get in touch with Utilities, Subscriptions and Services
When moving to a different city, or even when moving to a different state, you will need to forward any magazine or other subscriptions, change mail services, notify utility companies and more. Questions to ask yourself while completing your ultimate relocation checklist are:
What utility companies serve your new city? After you inform your previous companies of your move, you will have to set up new accounts.
Can I continue my subscription services after I move to another city? Some moving companies do not serve all cities equally.
Lawn care, cleaning services, and other ongoing physical services will need to be canceled, and they may not be available in your new area.
It is recommended that you inform medical services such as dentists, therapists, family doctors and more that you will be moving.
Budget, and Plan Your Packing and Moving Timeline
If ever you felt the need to be militaristic, now would be the perfect time to let that soldier out the closet. Rigid timelines and strictly adhered to packing schedules will save you from a load of regret and heartache.
Start planning your move, well the whole process basically, around two months from the day you open your new front door for the first time. A safe time to start packing is 21 days before d-day – but make sure you are done no later than 5 days before move in.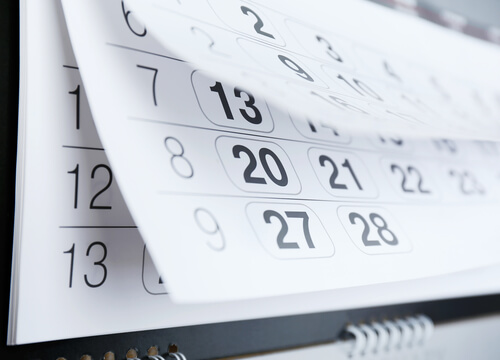 You can expect to pay around $28 – $52 per mile for a local move that requires a truck. As a comparison, moving 5 bedrooms will likely cost between $58 and $73.
The cost of renting a moving container for a local move is around $130. You may be able to fit a 3 bedroom move in a moving container. You'll need a second container if you need more space, so your costs will almost double.
Those examples are just rough estimates. Consult a verified moving cost calculator for more accurate numbers.
3 Weeks Before the Move
Make a visible list, with due dates, of what still needs to get done. Tick each item from the list as you go along.
You should make use of the food items that you don't wish to move….
Make arrangements to bring your pets and plants with you to your new home.
Change your address: Use the USPS website to change your address, transfer mail, utilities, and other items
You should begin transferring important items such as your mail, subscriptions, and utilities as soon as you decide to relocate for work. Your current home's services should be canceled. Look for these same services in your new city and make sure you have them scheduled within the first week.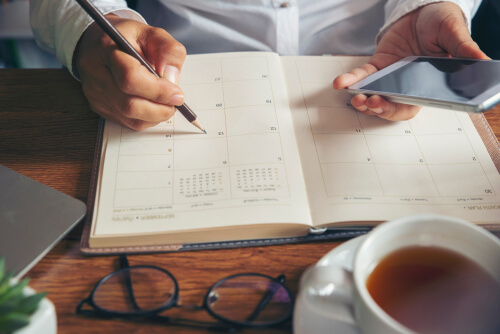 It's all about the labels
The biggest frustration is moving into a new home, in a brand new city… and not knowing where your coffee machine is. Here are some tips for staying organized while packing. From master lists to color coordination, there are many ways to help you figure out what goes in which box.
If you are moving, here are the first things to pack
First things first, you need supplies.This includes everything that you will need for the move. Scissors, bubble wrap, packing tape and boxes…and once you pop, you can't stop, don't forget the bubble wrap.
After a full day of moving, an overnight bag containing all your essentials will be a lifesaver for anyone traveling a long distance. You can keep medications, phone chargers, important paperwork, toiletries and more easily accessible.
Items for storage. When moving, packing your storage items should be your first priority:

Clothing that is not in season
Fine China
Items of decorative value
Trinkets
Extra towels and linens
Books
The Ultimate Relocation Guide: Things to Do After the Move
Congratulations, you made it! Even though you may have been unsure at times, you are now in your new city! Let's take the time to celebrate this major life event. While you've settled somewhat into your new home, you still need to do a few things to make the transition as easy as possible. We tend to overlook the small things even though the big steps are completed. We've compiled a list of some not-so-common tasks that you should think about, once you've moved.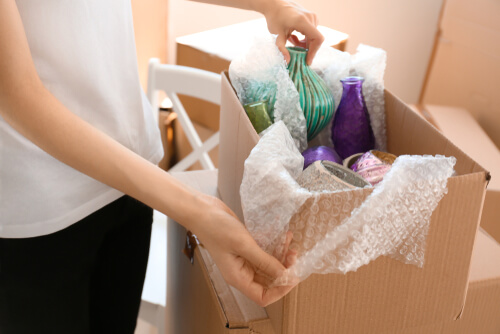 Make sure your contact information is current – Your driver's license, identification information, medical records, and all relevant paperwork for tax purposes need to be updated once you have a permanent address in your new city.
Register to Vote – If you have recently relocated to a new city, it is crucial that you register to vote.
The first thing on people's minds when they move to a new city is to register their children for school. Assuming you have not done so for whatever reason, once you have established your child's status, you should contact the local school board to ensure proper registration is complete.
Your pet must be registered – If you have moved with your pet, you may need to register it and then update its tags. Most city websites provide this information.
A move to a new city can feel downright terrifying. However, the process can be simplified by research and planning – and our Ultimate Relocation Guide. Whether you are moving for a new job, a new person, or a new adventure, remember to embrace the change and have a little fun!
Read our Ultimate Relocation Checklist, broken up according to the top cities: