Reading Time: 7 minutes
You might be wondering, "How do I get my custom automobile to car shows spread all over the U.S.A?" This post discusses nationwide custom car transport, the costs involved in custom car shipping, and how to choose the right vehicle hauling company and best shipping option for your vehicle.
Why Use Nationwide Custom Car Transport?
The U.S. is crisscrossed by more than 4 million miles of roadways and there are more than 220 million people driving on them. We spend a monster amount of 84 billion hours in our cars annually, clocking up roughly 2.62 trillion miles in the process.
A AAA study found that American drivers average 2.24 trips each day, with adults between the ages of 25 and 49 (those who tend to also have small children) driving more. The South has the highest per capita mileage, and the Northeast has the lowest. Apparently men drive slightly more per day than women… (probably because we have to go to the convenience store to get something to satisfy the expecting mom's cravings).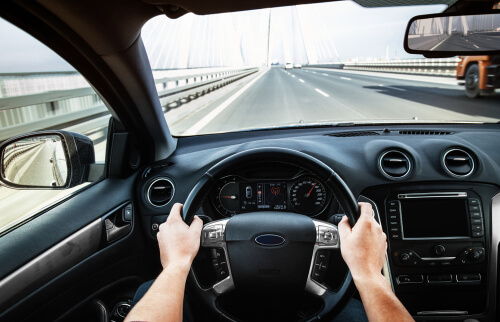 With this in mind it is easy to recognize why many drivers form a close bond with their mode of transport and do their best to keep it looking—and driving, as smoothly—as possible, for as long as possible.
Nationwide Custom Car Transport Makes Sense
Let us look at a couple of scenarios where choosing to ship your vehicle, just makes the most sense:
Military and moving are as synonymous as Ford and Mustang. Being in the military it is not a question of when you are going to move, but more like, where are you going to be moved to? Moving is one of Life's most stressful events, but by using a professional, top rated, military auto transport company, it can be as easy as waiting at your new base for your darling to arrive—your wife will probably already be there with you.
You can count on the knowledge and experience of Nationwide Auto Transportation's staff when making your move. We tailor services to your needs and budget based on your busy schedule. The best auto transport company will provide you with the services you need. Click here to see how NAT helps the military.
NAT TIPS for a Military move: Don't be afraid to ask for help from friends and family. Moving is a lot of work and we can all use a little help at times.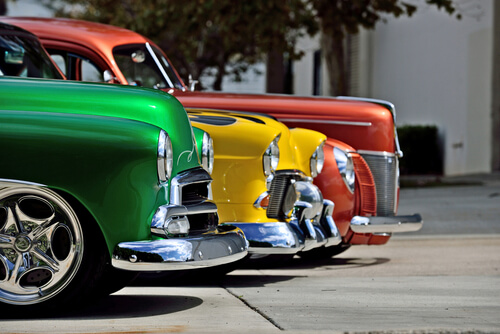 Attending a classic car show to share your passion with other like-minded people is what it is all about for car enthusiasts – that and the car off course. Nevertheless, driving your classic beauty thousands of miles is not ideal. A cross-country drive adds unnecessary miles, while shipping your classic/sports/super or custom car is a far better option.
Move Valuable Cars with Nationwide Custom Car Transport
Moving valuable vehicles – we know that owning a vehicle that is your only mode of transport, no matter what it costs, makes it invaluable to you. Some people, though, are in the fortunate position to be able to own cars that do cost a lot of money, and getting them safely from point A to B can be risky. Your classic car represents a lot of time, energy, and money, therefore, Nationwide Auto Transportation takes great care to ensure it reaches its destination in perfect  condition. Choose the safest and easiest option next time you need to move your classic car. By using nationwide auto transport for your valuable car, it reduces accident risk and lessens driving depreciation.Transporting a classic or antique car, the possibility of an accident is reduced and depreciation is lowered.
NAT tips for classics:
Keep it in a safe place. Store your classic car in a climate-controlled location when not in use for an extended period of time. It is also important not to let dirt and dust accumulate on the car.Short runs are good. Start the car a few minutes before driving. When you haven't driven the car recently, take it for a drive for half an hour or more.Maintain your vehicle. Regularly change your car's oil and other fluids and make sure the brakes are working properly. Also, check the tread and pressure of the tyres.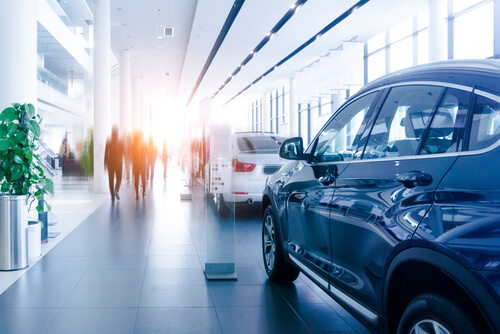 When buying a car, RV or truck from an out-of-state dealer you may worry how you are going to get it from the dealer to your garage. The answer is to ship it. It doesn't matter whether you bought a car directly from the seller, from a dealership, or online, Nationwide Auto Transportation will ship the vehicle directly to you. Why add mileage when you can easily ship your shiny new auto, and keep it that way.
Shipping a Car Cross-country: What are the Costs?
Although cars are primarily designed to drive, it is sometimes not the right option for getting from A to B. High value, classic or collectible cars can depreciate greatly in value if driven too much. There are several methods to ship your car across the country, and several car-specific factors that will impact the cost.
Car carriers are the most common method of shipping a vehicle. In comparison with private drive-away services, these semi-trucks can haul up to nine vehicles at once. The per mile rate for hauling vehicles varies according to the distance traveled. For trips less than 200 miles, auto transport companies charge upwards of $2.00 per mile for shipping a car. A true long-distance move over 1,500 miles costs an average of $0.58 per mile.
Open carriers don't provide the same level of protection as enclosed carriers and are normally around 40% cheaper than enclosed auto transport.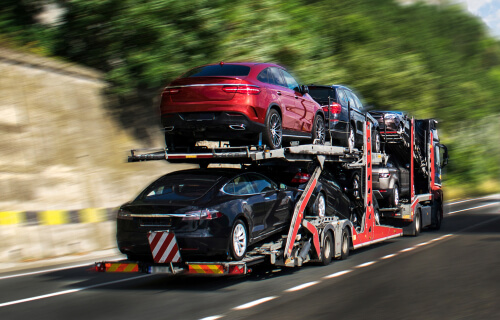 Would you like to learn more about how much it will cost to ship a car across the country? There are additional factors involved in car shipping cost, such as the distance, the terminal (terminal shipping means the customer drops the vehicle off at the nearest terminal to the pickup location and then takes it back to the delivery terminal) and even the season. Getting several quotes is always a good idea-and if a quote includes a price range, assume the final cost will be on the high side.
Shipping a Car: The Average Cost
Nationwide Auto Transportation has surveyed quotes from top rated enclosed auto transport companies for shipping a sedan a distance of 2 790 miles, or from New York City to Los Angeles. We found the following costs:
Average Cost – $1,650 based on the national average
Highest Cost – $2,100 for an enclosed carrier with a rush delivery
Lowest Cost – $1,200 for an open carrier with no rush
Use our car shipping calculator to request a nationwide custom car transport quote and get 20% OFF.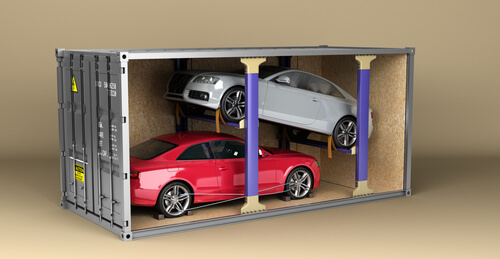 The Cost of Hauling a Car per Mile
The main factor affecting nationwide custom car transport costs is mileage, but it will however, be very different to ship an SUV in an enclosed carrier, as opposed to a sedan in an open trailer. The following factors should also be considered:
Size – Heavy minivans can cost more to ship than light compact cars.
Geographic location – In rural areas, the cost of door-to-door delivery will be higher. Alternatively, you can save money by delivering the car to a central hub and picking it up from another.
A seasonal notion – During the winter, when shipping services are less in demand, budget-conscious shippers can save more. Please be aware that weather-related delays may occur during adverse weather conditions. Auto shipping seasons bring different benefits and challenges.
Timeline. It can take weeks for an auto transport service to transport your car across the country. When it is crucial to get your car to you as soon as possible, a rush fee can be charged to expedite delivery.
Looking at all of the information you may think that it is cheaper to drive your valuable car to where you need it to be, and at first glance, it may seem that way. Don't forget to factor in gas, lodging, meals, and travel expenses, including a potential trip to or from your destination. We all know that time is money, and you probably can spend the time much more productively than a tiring, long-distance trek. Even so, it's not uncommon for shipping a car to be the less expensive option.
Open or Closed Nationwide Custom Car Transport? That is the Question
Choosing the mode of transport to get your vehicle from where it is presently located, to where you need it to be at a certain time and date, is dependent on a host of various factors. These range from what kind of vehicle you are transporting (type, size, cost, classic, super, antique, etc.), to how soon you would like it delivered.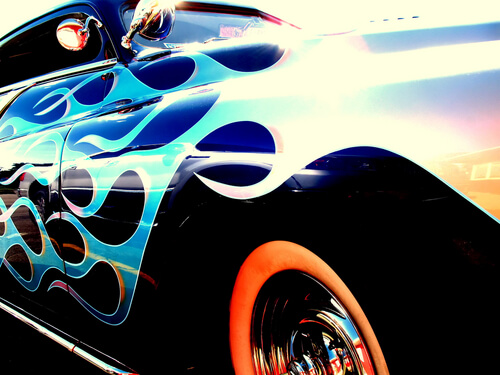 Open auto transport is the most common, fastest, and cheapest option. Due to their availability, open carriers are efficient and preferred by businesses and private customers alike.
Sports and high-end automobile owners prefer enclosed auto transport. It provides complete protection from the elements of the weather and roads, but could take a bit longer and does cost more.
Nationwide Custom Car Transport
There are many different types of transportation companies, and no two are alike. A reputable shipping company with experience in shipping classic cars should have an A+ rating with the BBB and a good reputation. With NAT's network of nationwide custom car transport carriers, we can ship your classic car anywhere in the U.S. and abroad.