Reading Time: 6 minutes
Planning to go on vacation seems like a complete oxymoron. Planning takes work, the very thing you're trying to escape… Well, until you are able to live the vacation lifestyle. Depending on where you're going, you'll have to prepare for a road trip. We're hoping to simplify matters for you with our handy road trip preparation checklist. After all, many of us have forgotten what traveling is all about since the pandemic and travel bans.
How to Prepare for a Road Trip 101
A travel preparation checklist might be a ridiculous buzz-kill if you like to take spontaneous trips. Then again, if you're a frequent traveler, you probably wouldn't be reading this post right now… So let's get back to our road trip preparation checklist so that you have your finger on the pulse of all those long road trip essentials for your next travels.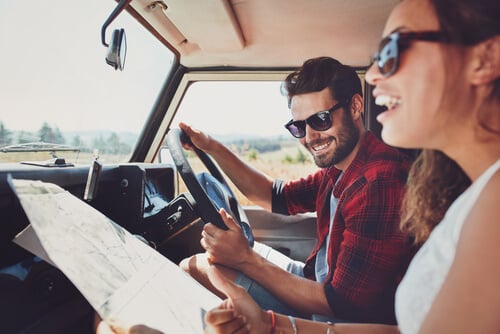 How long in advance should you start using a travel preparation list?
We like to be prepared, and typically start planning as soon as we know we're going somewhere… We think it's fair to say most people do at least some planning well in advance. And of course, the amount of planning differs depending on:
Experience—How experienced are you at road trips? Depending on how often you've done it, you might already have all the handy gadgets you need to simplify travel. And you probably already know how to pack and plan a trip. Still, the less experience you have, the more important it is to plan in advance.
Distance and duration—How far do you intend to travel, and for how long? The longer the distance, the more rest stops and overnight accommodations; when making a long trip you should stop for a rest every 2 hours. That inevitably brings with it refuelling stops and convenience store snacks… The longer the trip, the higher the likelihood of mechanical breakdowns as well. That means unexpected delays and repair costs and potentially overnight stays.
Destination—Knowing where you're going is key to successful travel planning. It not only determines the route, but how you plan to travel there. It will also determine where you stay over along the route, if overnighting is necessary. Preparing for a road trip to the beach is different to preparation for a road trip when the temperature is in the teens. Speaking of teens, if you're traveling with youngsters, you'll want to figure out the best types of entertainment and roadside stops. Check out these epic tips on how to prepare for a road trip..
How you plan to travel—Your destination will determine how you get there (drive or fly). In some cases your road trip will be a self-drive experience. At other times, you might fly some way and then rent a car to drive the rest of the distance. Perhaps you're a snowbird traveling by RV…Or maybe you want to travel through a snowbird destination, but you don't really want to travel all the way there. In that case, you can ship your RV.
Passengers—Who you travel with can have a major impact on your enjoyment of the whole process, especially if you don't plan your travels properly. When you're going on vacation with your family, it probably means that you're traveling with people of different ages, and sometimes generations. Do take your time when you create your road trip itinerary and add some cool stops along the way to keep everyone entertained and stimulated. That will help avoid boredom and grumpiness. Especially if you're roadtripping with a baby.
The above should help you decide just how much time you need for travel preparation. We recommend you start at least a month ahead, if you're inexperienced or if you haven't traveled for a while.
Taking a road trip just because you need to move the car between two locations? Then rather consider hiring someone to drive your car across the country to its new destination.
Long Road Trip Essentials: How to Prepare When Making a Long Trip
Many decisions go into taking a long trip. Remember to download our road trip preparation checklist to help you keep track without having to come read it here every time.
In this post, we're going to break down some of the important steps for you to cover before you set off on your road trip. It all starts with road safety.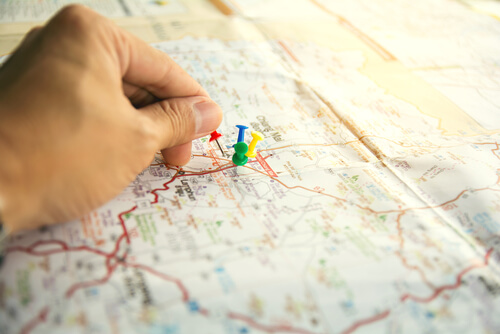 Road safety and the importance of long road trip car preparation
Vehicle maintenance should be an ongoing exercise, but it's even more important when you go on a long trip. That's why vehicle preparation for a long road trip should be one of your top priorities. Neglecting this important task will help alleviate the risk of being stuck with a mechanical issue on the side of an unfamiliar deserted road in the middle of nowhere—hopefully near your destination.
No matter where you're going, it's important to take care of your vehicle. In addition to regular routine maintenance, you should ensure that it's actually in good enough shape to transport you to your destination and back. Bear in mind that your vehicle will have different needs for summer travel and driving on wet, icy roads in the middle of winter.
It's a good idea to have your vehicle checked out by a professional mechanic before you set off on your journey. Remember to clean the car properly inside and out a day or two before you leave. And check out our car cleaning hacks to keep your surroundings clean while you're on the road.
And if you're road tripping to your new residence during your house move, but your car is not quite up for the trip, shipping the car while you fly is often the perfect solution. Happy to make the trip in a less-than-ideal vehicle? Then at least join a roadside rescue service.
BONUS TIP: If you're thinking about relocating to a new city and want to learn more about it before you start planning, check out our city guides.
Don't despair if your car is not up for the drive… You can STILL enjoy an epic road trip by hiring a campervan, or traveling in your own RV. Depending on when you travel, you might want to check out this post about preparation to use a travel trailer in winter.
Packing preparation list for long road trip
We said we'd have you covered, and we do—quite literally. Well, if you read our travel category, you will learn a lot about packing (not only for travel, but also for a house move) which includes keeping you covered in at least the most necessary garments while you're vacationing somewhere, perhaps on a sailboat off the west coast…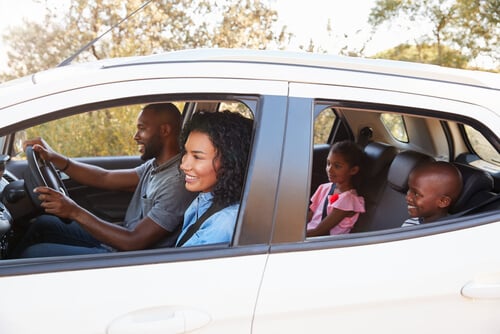 As part of the preparation list for a long road trip, set aside time to go through your glove box to ensure you have all the documents you might need in the event of a traffic stop. You can alleviate any roadside hassles and delays by making sure that your driving record is clean, any outstanding traffic or parking tickets are cleared up, and that you have all the current documents in your glove box, including:
Car service maintenance records
Licence, registration, and insurance
Medical information
Emergency numbers
What goes into your trunk when you go on a long road trip apart from your luggage? Your emergency travel kit, of course. Our checklist contains all the necessary items you need to handle a roadside emergency. Some additional long road trip essentials items might include personal belongings, such as clothes, gadgets, hand or feet warmers.
See why it's so important to know how to pack for a week long trip. Even a longer journey. Let's have a look
Planning your journey
Once you've figured out how you'll travel, it's time to plan your dates and stops along the way. Again, this comes down to your level of experience with road trips. Our experienced truckers drive on average 400 miles a day, and we don't recommend you do more than that unless you often drive such distances. While taking your time with your ride will mean you save days on the road, it will also keep you safer and give you new experiences.
Remember that it's not always speed that kills, but the sudden stop when you drive into something. Take your time, and keep your eyes on the road. This will not only ensure that you arrive alive, but it will help you save gas at the same time.
Avoid energy drinks and coffee and other bad habits that can also damage your car while you're on the road. Instead, make a point of taking a rest stop when you are tired.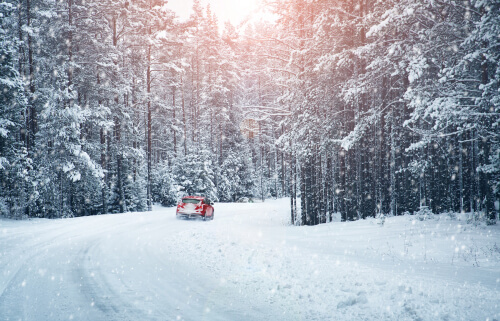 Maintain a safe following distance, especially around trucks. When you tailgate a truck, you become a liability to them and put yourself in danger at the same time.
So, unless you make the savvy decision to ship your car—unless this is a recreational road trip—please drive safely. Looking for more road trip tips?