Reading Time: 4 minutes
We've often written about car auctions, including police car auctions, IAAI auctions, and many more. These days, online auctions are becoming more popular as we face social distancing and restrictions on group gatherings of all sorts. As such, project car owners and junkers work together to buy high-end vehicles for cheap. Because it is illegal to drive a car with a salvage title, you must ship the car to your workshop and finally the DMV to have the title changed.
When using auction auto shipping services, you will enjoy several advantages compared to driving the vehicle. Here are some of the important things you should know about auto shipping.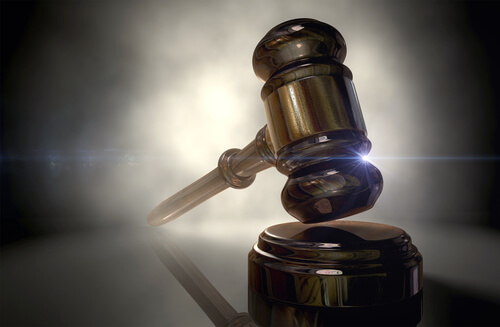 Auto shipping is safer than driving. An auto transportation company understands the importance of ensuring that the car arrives in perfect condition at its destination. There are many hazards to driving, especially if you don't frequently drive your car. Additionally, if the car needs to be moved across many miles, opting for auto transportation will help alleviate the wear and tear that comes with driving, while at the same time significantly reducing the risk of accidents. Even better, you don't have to spend hours stuck behind the wheel in traffic.
Shipping a car from an auction is convenient! That's why it's the number one choice for auto dealers and companies that own fleets, such as car rental companies. At NAT, we offer auction to dealership transportation, whereby dealerships in continental USA enjoy fast, professional auto shipping with fantastic discounts
How much does it cost to transport a vehicle from an auction?
The cost of shipping a car from an auction – just like any other type of auto shipping – depends on a variety of factors, including:
Distance
Type of shipping
Fuel price
Shipping season
Condition of the car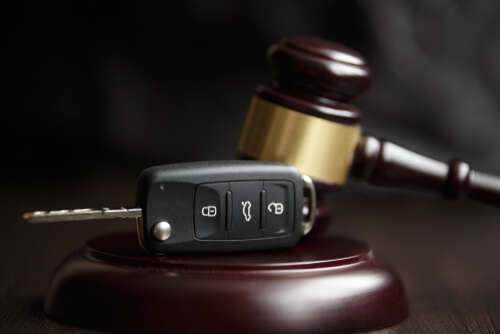 How to Bring Your Car Home from the Auctions
The first step is to find a carrier that is suitable to your vehicle. An independent Auto broker can be cheaper. 
Shipping Options
There are three main types of shipping which can be applied to both door-to-door car shipping and terminal-to-terminal auto shipping:
Open auto shipping – This is the best choice if you want fast, inexpensive car shipping.
Enclosed auto shipping – Best if you want the peace of mind that your luxury, classic, or exotic car is safe.
Inoperable vehicle shipping – Let your Shipping Company know.
If your vehicle doesn't run use a car carrier with a winch, or a flatbed hauler for close-range shipping. If you need to ship your non-operational vehicle long distance, speak to Nationwide Auto Transportation about the best options for your needs. 
A car shipping company that operates on a nationwide basis is your best bet for shipping cars from any auction – including Copart and Mannheim – in the country to your location.
If you book an operable vehicle, but when the carrier arrives it is inoperable, you will incur additional costs. It is likely that another truck will have to be arranged to accommodate the inoperable vehicle, as not all carriers can handle inoperable vehicles. It's therefore important, to be honest, and upfront.
Ship a Car From and Auction | Get a Quote
Your auction vehicle must be fully paid for and ready to be released from the auction. Additionally, whether you are a dealer or a private car buyer or seller, it is important to follow these steps to ship a car from an auction.
Settle the car payment due to the auction company.
Request an auction car shipping quote from Nationwide Auto Transportation.
Notify the auctioneers that Nationwide Auto Transportation will collect the vehicle on your behalf.
Provide the auto shippers with the gate pass, lot number, and buyer number.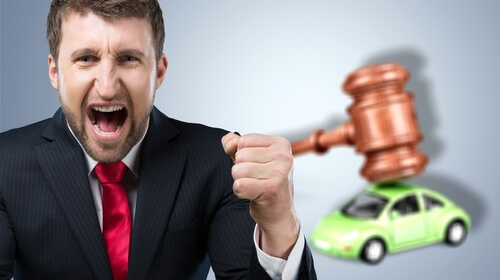 Auction Vehicle Transportation Options: Shipping a vehicle to owner or to dealer
When you need to ship a car from an auto auction, you have the option to choose between open and enclosed auto transportation. If you're buying a luxury vehicle from an auction, you might feel that it is best to have it handled by an enclosed shipper. However, open air carriers are typically just fine for most types of cars that need to be shipped.
While your car is traversing the interstate highway system on the back of an open carrier, it will be exposed to the weather as well as road debris. Then again, that happens whenever you drive your car on the roads. Therefore, it's no different to open air auto shipping.
However, if you will be worried about your vehicle being outside for more than an hour at a time, then it is probably best to use enclosed auto transport. Enclosed transportation does offer more protection for the engine parts, electronics and sensitive leather parts if the vehicle's body has leaks or if it is exposed in another way.
At Nationwide Auto Transportation, we have several carriers who are permanently based in areas near auto auctions, covering specific routes. This is just one of the many advantages of auto shipping via NAT. That removes the hassle of trying to work with a company you're unfamiliar with. Rather use a company with more than 16 years of experience in the field of shipping cars to and from auctions.