Reading Time: 8 minutes
Manheim Auto Auction, one of America's auto auction giants, has been the number one name in North American and international auto auctions since 1945. The organization continues to set standards for the auto trading and vehicle re-marketing industry today. The company has well over a hundred auction sites that connect volume car buyers and qualified sellers across a vibrant digital marketplace in eleven countries, including the United Kingdom, Turkey and Australia. The platform registers on average eight million used cars every year, turning over $57 billion and generating $2.6 billion in annual revenues.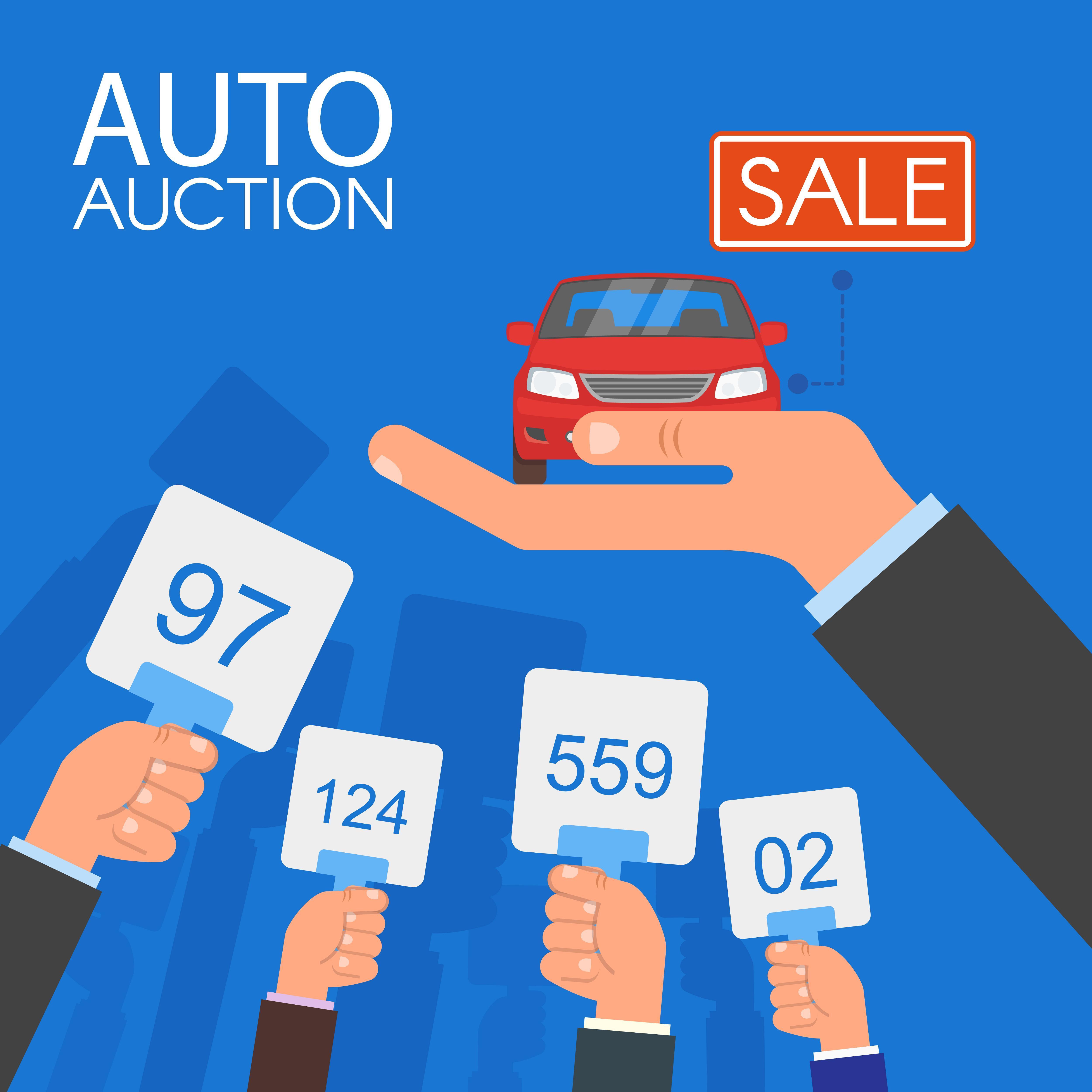 Manheim Auto Auctions for Solutions
Manheim Auto Auction offers end-to-end solutions, which include retail and wholesale. Buyers include auto dealerships, rental agencies, government agencies, car manufacturers, and banks, to name a few. Dealers have access to a secure, reliable market from which they can purchase. The deals found on Manheim Auto Auction cannot be matched by any other remarketer. Additionally, the company's other wholesale services can help sellers obtain the highest value for their vehicles. This helps ensure that buyers obtain the best quality, while their retail-ready services prepare vehicles for the showroom floor.
The company auctions clean title vehicles, salvage damaged vehicles (similar to police car auctions) offers live auctions with real-time bidding and sells cars worldwide. Both individual buyers and dealers may purchase vehicles through Manheim Auto Auction, by following the simple 5-step process outlined below:
Step One: Registration – Register online and confirm your account via email.
Two: Deposit – Place a deposit in your account in order to use the Bid or Buy Now functions.
Three: Buying Process – There are five ways to purchase a car, outlined below.
Four: Payment – Conclude your purchase by making a full payment in US Dollars via bank transfer.
Five: Shipping and transportation – Manheim Auto Auction offers shipping, or you may arrange your own shipping.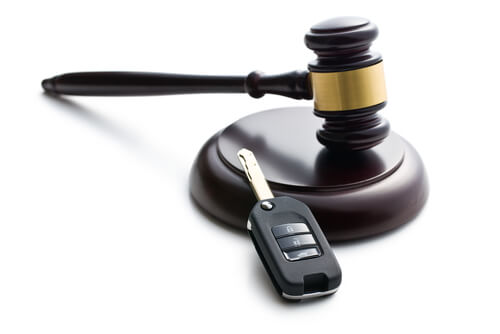 Read More: Tips for buying a car online.
Manheim Auto Auctions Locations
When you want to buy a used vehicle from America's auto auction circuit, there's a Manheim auto auction near you. Some of the most popular locations include:
1190 Lancaster Rd
+1 800-822-2886
6600 Auction Ln
+1 702-730-1400
6051 Industrial Ave
+1 951-687-1359
2517, 9707 E Orme St
+1 316-677-7904
123 Williams St
+1 508-823-6600
5333 W Kiest Blvd
+1 214-330-1800
20401 Cox Ave
+1 815-806-4222
2042 Ackerman Rd
+1 210-661-4200
3905 Jackson Pike
+1 614-871-2771
9800 Bachman Rd
+1 407-438-1000
282 US-64
+1 501-565-1790
600 Will Carleton Rd
+1 734-654-7100
7120 Dorsey Run Rd
+1 410-796-8899
There are also several Manheim Auto Auction locations in Canada, Australia, Brazil, Italy, New Zealand, Portugal, Spain, Thailand, Turkey and the UK.
Manheim Auto Auctions also has a digital automotive marketplace, known as Online Vehicle Exchange or OVE, which users can access any time of the day or night, all year long. Dealers and sellers can visit one of the many live auctions, or use the website exclusively.
How Does Manheim Auto Auction Make Money?
Every week, thousands of car dealers and buyers congregate at the 103 Manheim Auto Auction locations in North America, and abroad as well as online to trade vehicles. The used-car market in the U.S. sells as many as 39 million cars every year, compared to the retail car industry which is is approximately half the size.
Pre-owned vehicle dealers make frequent use of Manheim Auto Auction, and they know the prices and models of the various models. The auction house also sometimes offer deals on shipping in order to attract dealers from far and wide. In addition to pricing, dealers are able to view condition reports on every vehicle, which is assigned a condition report on the vehicle.
Both the seller and the bidder will pay a fee based on the value of the vehicle, as well as for reconditioning work that has to be done on the car.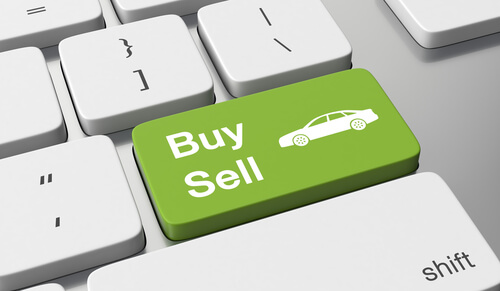 How to Purchase a Car From a Manheim Auto Auction
There are five ways for buyers or dealers to purchase cars at auto auctions. It is important to check whether you require a dealer license. The options, once you have registered online, include:
Online Assist: Save yourself time by ordering a car with the assistance of a sales agent. Use the online "Order a Car" function to submit information about the car you would like to order. The auction assistants will search through the millions of listings to find offers that match your requirements.
Buy Now: Some vehicles have a Buy Now option, which means that they can only be purchased at the indicated price. You will be sent an email with a confirmation of the price as well as the auction fee, which is applicable to all vehicles.
Real Time Car Auctions from Manheim Auto Auctions
Live Phone Bidding: Some vehicles have a live phone bidding option with a sales representative. You will receive an email detailing information about the sale, and a sales representative will contact you five minutes before bidding commences. The representative will share the current bid amounts with you during the live sale, giving you the option to bid or to stop. With approximately three seconds between each bid, the sales process is very quick.
Real-time Online Auction: In order to use this option, bidders must place a minimum deposit of $1,000 or 10% of the bid amount in their online account. The website will display all information about the vehicle as well as the bidder's deposit and maximum bidding amount, and a bidding history.
Bidding: Online budding or pre-bidding amounts will be submitted at the live sale. The highest bid of the live sale will be granted provided it meets the seller reserve. In the event that a bidder's maximum bid exceeds the seller reserve price during the live sale, the bidder may win the vehicle for less than the maximum bid. If the reserve was not met during the live sale, the vehicle may still be sold to the highest bidder, subject to seller approval.
Know What You're In For
When it comes to buying a used car from an auction, a dealership or a friend, the same rules of due diligence apply. Follow these tips to inspect cars at Manheim Auto Auctions.
Be Brand Conscious – Before the vehicle auction, brush up on your car knowledge by speaking to owners and reading forums. Create a list of vehicles that are less prone to breakdowns and other problems. If a certain brand or model has a common flaw, pay attention to that during inspection.
Bring in the Professionals – Always bring someone who is knowledgeable about cars to come with you to perform the inspection. If you can bring along a mechanic, that's ideal.
What to Check:
Exterior –
If possible, inspect the condition of the vehicle's bodywork, taking note of any rust, scratches and dents, as well as the alignment of the fenders, doors and wheel wells. Misalignment and a different color or finish on different panels indicates replacements and sloppy work. Check the hinges of the doors by opening and closing them all to see if there are signs of hard use.
Walk around the car to check if there are any stone chips, holes or cracks in any of the glass. This would help you calculate repair costs.
Check the fittings and lights to ensure they are not fogged up from moisture.
Check the suspension by walking around the vehicle and bouncing each corner. The car should only rebound once. Also look at the standing level.
Inspect the tires by comparing the thread against the mileage of the vehicle. A car with approximately 25,000 miles on the clock should probably still have its original tires. If the car has a low mileage and brand new tires, that might indicate that the clock has been rolled back.
Engine Bay –
It's best to inspect the vehicle when the engine is cool. It's not unusual for there to be dirt and dust in the engine bay, but oil splatters are cause for concern.
Check the battery for corrosion and loose wires.
Ensure that all rubbers, hoses and belts (including drive belts) are supple.
Check the fluids. The fluids should be clear in a healthy engine.
Undercarriage –
Inspect the floor of the parking spot to see whether there are any spills that might indicate leaks in the car.
Look at the exhaust. If it is rusty or damaged, you may have to replace it.
Check if there's any welding on the car as that might suggest replacement of damaged sections. Fresh undercoating might also indicate recent structural repairs.
Interior –
Once you're satisfied with the car's exterior, it is time to take a look on the inside.
Inspect the seats, pedals, instrument panel and infotainment system.
Check the lighter, as that, along with an odor might indicate that the car was owned by a smoker. It can be difficult to get rid of the smell of smoke.
Test the car radio, CD player and connectivity ports to ensure that they are in good working order.
Inspect the roof for leaks, especially if the car has a sunroof. Ensure that it opens and closes as it should.
Check if the trunk is clean, unrusted and free of odd odors and musty smells.
You can also use this checklist to compare up to three second-hand cars.
How to Ship Your Car From Manheim Auto Auctions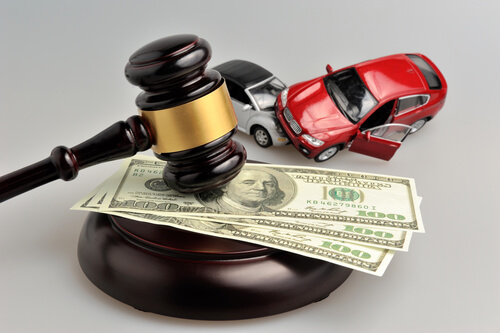 Once you have paid for your vehicle(s) it can be shipped to you or you can tow it. It is important to verify the ownership and title of the vehicle with an auction export representative before arranging shipping.
When you purchase a vehicle through Manheim Auto Auctions, you can ship it to any location in the world. Due to changes in Ports of America regulations, extensively damaged and non-drivable vehicles that have to be fork-lifted must be shipped via container to West Africa. Vehicles that are drivable and show no visible signs of extensive damage will be shipped using the Roll-On Roll-Off (RORO) method.
Buyers could also arrange their own vehicle shipping inside our outside of the USA. Once an auction export representative has verified that your vehicle is ready for shipping, a truck mandated by Nationwide Auto Transportation can collect it from the warehouse and bring it to your home anywhere in the US, or to an international shipping port from where you can arrange overseas transportation. The company uses ground transportation facilitated by a flatbed truck to transport your vehicle during door to door auto transportation.
Nationwide Auto Transportation and Manheim Auto Auctions
When you use a recognized auto shipping company such as Nationwide Auto Transportation, you can rely on the expertise of qualified, experienced drivers that are licensed and approved by the US Department of Transportation and Federal Motor Carrier Safety Administration.
Certain issues that can affect the transportation time of America's auto auction vehicles include the fact that the seller has up to thirty days to submit title and ownership documents. Shipping companies cannot collect the vehicle until the documentation is available. This delay can be avoided by checking whether the documentation is available before you purchase the car.
Have you used Nationwide Auto Transportation to ship a vehicle purchased through Manheim Auto Auctions? Please share your experience below!