Reading Time: 2 minutes
Nationwide Auto Transportation is a leader in auto shipping, therefore people frequently ask our advice. Like, what the difference is between terminal to terminal car shipping and door-to-door auto transportation. We offer both options, which are available to you when you need your car moved from one place to another. Both methods offer specific benefits as well as disadvantages, depending on your car and your location.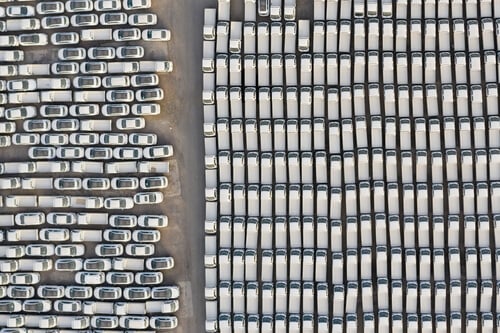 What is terminal to terminal car shipping?
Terminal to terminal car shipping involves moving your vehicle to a terminal from where it will be shipped to its new location. You will then have to collect your car from the delivery terminal. Some of the benefits of this shipping type include:
Usually cheaper than door-to-door transport;
It's less cumbersome than shipping your car by ferry to Alaska or Hawaii;
Perfect for residents in cities that don't allow large transport carriers on small streets;
It's often the only choice for custom cars, like the 1989 Batmobile.
T to T shipping is available for open and covered car transport. At times it can be complicated to navigate between terminals. 
What is an auto shipping terminal?
A terminal is a transport hub, or a regional storage facility, and is typically used by towing and auto shipping companies. Your custom sports car, or sedan, is stored until it is collected by your transport carrier. These facilities are typically located in industrial areas outside of major metropolitan cities, railway tracks, or near sea ports or airports. Some shipping terminals are undercover parking garages, but most are open air parking lots. Be sure to ascertain the safety of your vehicle as security at these facilities differs. Here, carriers combine shipments that are being sent to the same region.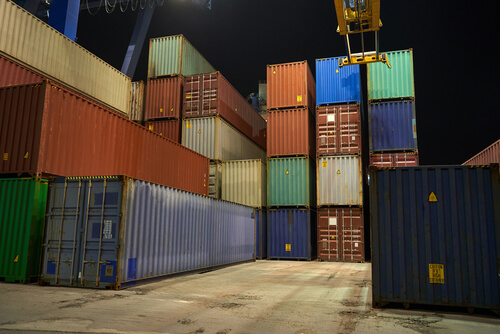 The spacious facility allows for easy and efficient loading and unloading of vehicles. It should be noted that this does not always translate into savings for the end customer, as storage costs usually equals or exceeds the cost of door-to-door shipping.
For some people terminal to terminal car shipping is the right choice, while others prefer the convenience of door-to-door auto transport. With this method, the carrier comes to your home to collect the car and delivers it to your door at its destination. With this option, you don't have to move the car to and from the terminals.
As with terminal to terminal car shipping, your city may not involve transport carriers bigger than 75 foot on residential streets. That means that you will have to arrange to collect the car from the carrier in a nearby parking lot. However, that would still be much closer than your nearest auto transportation terminal.
Nationwide Auto Transportation can arrange both door-to-door and  terminal to terminal car shipping. Contact us today to discuss your options.