Reading Time: 6 minutes
Automobile manufacturers have always used two categories for different types of cars classification purposes: automobiles and light trucks. However, these days there are so many different types of cars – we could call them hybrids – that tend to blur the car-truck line, not to mention cars that use alternative power. Let's look at some of the differences.
What are the Different Types of Cars Available in 2023
These days, we're familiar with a wide range of cars. When we talk about what types of cars are there, we mainly refer to the types of cars based on body type, including:
Sedan
Sedan is a popular body style around the world, as it easily adapts to different lifestyles for families, couples and single people alike. Sedans have four doors and a separate trunk. Within the sedan category, you will also find sub categories, such as:
Family sedan (Toyota Camry, Ford Fusion, Nissan Altima and Honda Accord)
Sports Sedan (Mercedes-Benz C-Class and BMW 3 Series)
Luxury Sedan (Bentley Mulsanne and Rolls-Royce Ghost)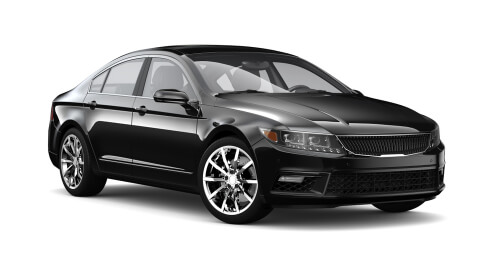 Looking for a brand new sedan with a great gas mileage? Check out the following types of cars brands, for example:
Sedans suit most people shopping for cars, thanks to the easy entry for rear seat passengers and the security of the enclosed trunk. That might be one of the reasons why most luxury vehicles are four-door sedans…
SUV
Also known as Sports Utility Vehicles, SUVS have been around for almost 100 years, but only gained popularity in the 90s. An SUV is built on a truck frame and provides powerful engine performance on and off road.
Although these four-wheel drive vehicles were made for off-road terrain, modern consumers prefer the SUV for its luxury appeal, powerful towing performance and off-road ability. There are two sub types of cars in the SUV range, including crossovers and mid-sized SUVs that harness the luxury benefits of the SUV, but with its own unique benefits, which we'll discuss in the Crossover section below.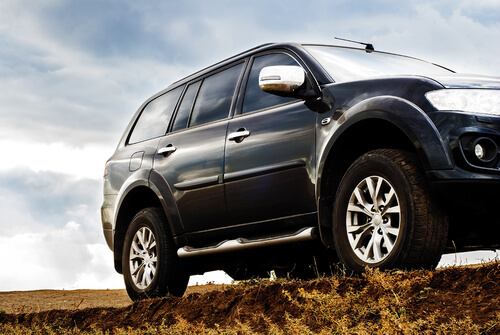 Examples of popular types of SUVs include:
Range Rover
Cadillac Escalade
Jeep Grand Cherokee
2020 MINI Countryman
Looking for a brand new SUV with a great gas mileage? Check out the following cars:
2019 Mercedes-Benz GLC
'20 Lincoln Aviator
2020 Audi Q5
'20 Jaguar I-PACE
People usually prefer a sports utility vehicle (SUV) over a wagon, and although these vehicles (available in small, medium and large) are designed for off-road use, most of them rarely leave the roads.
Coupe
If you're looking for a sporty, personal car, opt for a coupe. This type of car has been around for a long time, and draws from the days when the upper class rode in rear-facing, enclosed seats in horse-drawn carriages. Some examples of coupe sports cars include the 2019 Lamborghini Aventador and 2020 Dodge Challenger. Today, the coupe class of vehicles cater to a wide range of budgets and tastes. The term coupe describes sports cars with a hardtop and two doors, including:
Honda Civic
Hyundai Elantra
Audi A5
Jaguar F-Type Coupe
And Chevrolet Stingray.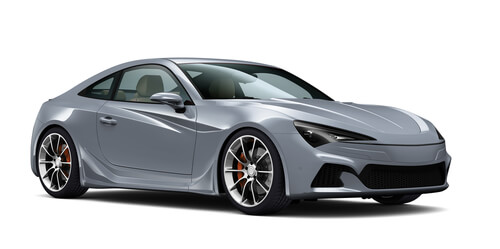 Looking for a brand new Coupe with a great gas mileage? Check out the following cars:
2019 MINI Hardtop 2 Door
2020 BMW i8
'20 Lexus LC
2020 Fiat 124 Spider
Coupes typically have two doors, which means that they are best suitable to single people or childless couples.
Luxury Car
When it comes to luxury types of cars, it's all about providing the optimal driving sensation. One of the longest established types of cars, the luxury car category dates back many years to the beginning of motoring. Today's luxury cars category includes the Acura ILX, Cadillac ATS and Mercedes-Benz CLA-Class. Luxury cars focus on technology, brand prestige and comfort. Car manufacturers typically implement new features in their luxury ranges before rolling it out to their other car types. Luxury cars therefore have all the bells and whistles in addition to electric starters, a smooth ride, air conditioning, HID headlights and everything else high-end consumers desire.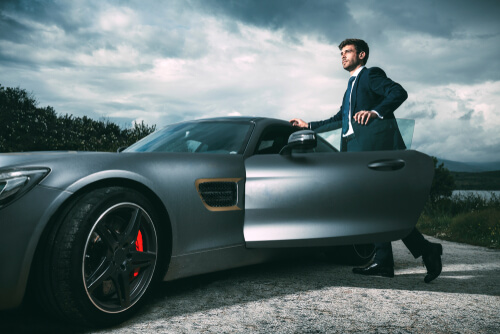 If you like to be the first in line for a luxury car, check out the latest models here:
2021 Porsche 911
'21 Cadillac Escalade ESV
2021 MErcedes-Benz CLA
2021 Lexus LC
Crossover
The diversity of this type of car is what makes the Hyundai Santa Fe, Honda CR-V and RAV4 so popular among consumers. While SUVs are built on a truck base, the crossover features all-wheel, rear-wheel or front-wheel drivetrains, suitable for city driving. However, this doesn't take away from these types of cars' ability to handle challenging road conditions. Some of the bigger types of crossovers, including the Nissan Rogue and Ford Explorer have third-row seating for bigger families.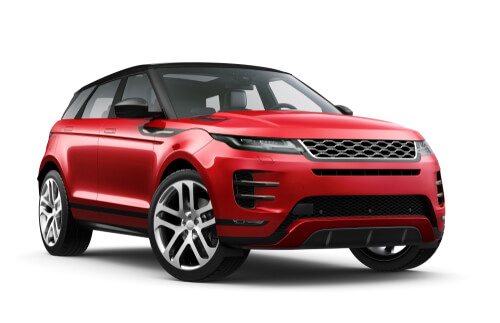 The most popular types of cars in the crossover category include:
2019 Toyota RAV4
2019 Chevrolet Equinox
'20 Audi Q5
2020 Tesla Model X
Sports Car
These types of cars are by no means practical, but they do provide one of the most rewarding motoring experiences both on the streets and on the race track. Sports cars are high-performance vehicles that can be built using a sedan, coupe or convertible body style. For some consumers, a sports car is all about it being a lean, mean, racing machine, while others prefer the luxury and style it lends to the driver. Whatever your choice, you can find a sports car that meets your requirements. Technology often changes in sports cars from one model to the next. Because sports cars are so exclusive, the more expensive makes are manufactured in small quantities.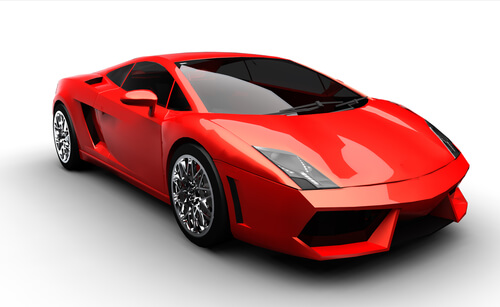 Looking for the latest sports cars in the market? Check out the:
2020 Porsche Panamera
'20 Ferrari SF90 Stradale
2020 McLaren 571S
2021 Jaguar F-Type
2021 Chevrolet Camaro
Sports cars typically have two seats, but sports sedans have four doors and handle like a roadster or sports coupe.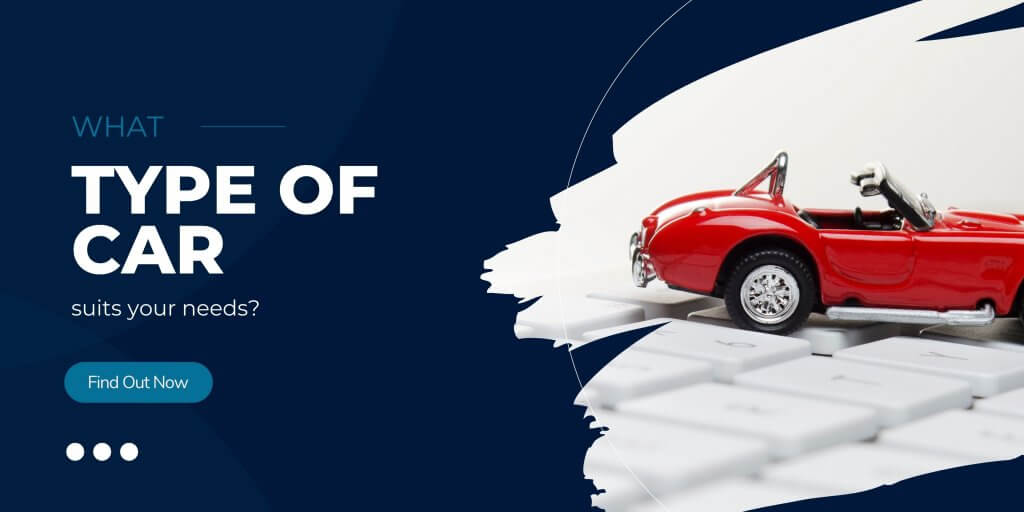 Other Types of Cars & Car Classifications
In addition to the abovementioned body types, all types of cars are classified by the International Standard ISO 3833-1977 Road vehicles – Types – Terms and definitions, which further defines the classification of cars.
The car market is segmented as follows:
Quadricycle (3 wheel cars), microcars or bubble cars, such as the Bond Bug or Smart ForTwo
A-Segment (supermini mini-compact cars) such as Suzuki Alto, Fiat 500 and Kia Picanto
B-segment (supermini sub-compact) such as the Opel Corsa and Volkswagen Polo and other hatchbacks
C-segment medium cars (small family cars / compact cars) such as the Honda Civic, or Ford Focus.

Sub-compact executive cars include the BMW 1 Series and Mercedes-Benz A-Class

D-segment large cars include mid-size family cars as well as entry-level luxury cars, including Toyota Camry, Mazda 6, and BMW 3 Series.
E-segment executive cars include mid-size and full-size cars such as the Chevrolet Impala, Mercedes-Benz E-Class, and Tesla Model 3.
F-segment executive cars include full-size luxury cars, such as the Audi A6 and Jaguar XJ.
S-segment sports coupes cover ranges such as supercar, convertible and two-seater sports cars, roadster, and roadster sports such as Bugatti Chiron, Chevrolet Camaro, and BMW Z4.
M-segment small and large multi people movers or minivans come in two types in the US, including Opel Meriva, Fiat 500L, and Volkswagen Touran.
J-segment sports utility cars include small and large off-road 4x4s or four types, namely mini SUV, compact SUV, mid-size SUV and full-size SUVs, including Ford Ecosport, Toyota RAV4, Jeep Grand Cherokee, and Chevrolet Suburban.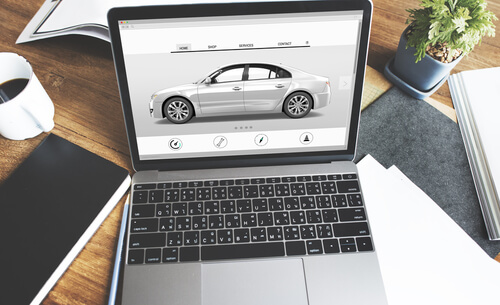 Consider This
When it comes to choosing your new car from the many types of cars out there in the market, it's up to you to consider:
Budget – You may wish to own a luxury sports car, but a sedan might be more in your price range.
Your lifestyle – Do you need a car to drive to and from work, or do you do frequent road trips? 
Driving style – Do you commute as a means to an end, or do you want to enjoy an immersive driving experience?
Driving habits – Do you mostly drive on-road, off-road, or on the race track?
Passengers – Are you a single individual or the head of the family?
Remember, just because a certain car is popular right now, does not you have to have it. You could always opt for a much cheaper car, and then in two or three years, buy a certified pre-owned model. People in your town don't drive your dream car? No problem. You can still buy it online from out of state and have it shipped to you.