Reading Time: 2 minutes
Nationwide Auto Transportation understands just how deeply the owners of exotic or classic cars care about their vehicles. With more than 16 years experience in luxury car transport we have created a guide for you get the best results. 100% committed to going the extra mile. 100% damage free condition every time, on time. Follow this guide to ensure the best outcome every time you ship your car. 
Car Shipping: Everything You Need to Know(Opens in a new browser tab)
Why Owners Prefer Enclosed Shipping for Luxury Car Transport
Experienced car owners know that open transport carriers have an almost flawless record of safe, damage free deliveries. However, if you recently bought your classic car, you may be a little overprotective – and that's just fine. Open trailers are those big trucks with two racks full of cars that sometimes look precariously balanced on top. We don't blame you for having your misgivings about the safety of an expensive vehicle on those trucks. After all, there's weather elements, road debris, and freak accidents to contend with…
Shipping a Vintage Car: Top Tips from Nationwide Auto Transport(Opens in a new browser tab)
As such, most people opt for enclosed trailers or covered car transport when it comes to classic or luxury car transport. After all, a custom or luxury car isn't your ordinary, run of the mill vehicle. There's OEM paint and parts that can be hard to repair or replace. Of course, these cars also draw a lot of attention from both admiring fans and potential criminals and vandals. We can't blame you for being concerned about the safety of your car.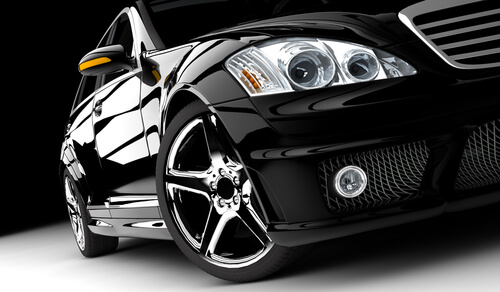 With luxury car transport in an enclosed trailer, you have the added advantage of your car being shielded from looky-loos by the hard or soft sides of the trailer. The covered car transport truck also protects your car from dust, rain, wind and hail and road debris.
How much does luxury car transport cost?
When you request a quote for your luxury car transport, you will have to choose from a variety of options, including open or enclosed car transport. The shipping options you select will influence the cost of your auto shipping.
Next, you will have to select whether you want to opt for terminal to terminal car shipping, door-to-door car shipping, or port-to-door shipping. This will depend on your dates, shipping preferences, and whether your city has restrictions that prevent large trucks from entering small residential streets.
Distance is another big factor when it comes to luxury car transport, as is your choice of standard or expedited auto shipping. Owners of luxury cars are usually used to traveling fast, so many of them opt for expedited auto transportation, although this option is slightly more pricey.
Ship a Non-Runner? Yes, you CAN!(Opens in a new browser tab)
Nationwide Auto Transportation has a free auto shipping quote calculator to help you calculate an instant online luxury car transport estimate.