Reading Time: 6 minutes
Who doesn't like vanilla ice cream? All blandly white, calm and inoffensive… and maybe just a little too vanilla-ish, right? Like practically every single mass produced automobile that rolls off a production line somewhere that has huge mass appeal. But what does vanilla ice cream have to do with vehicle modification?
Luckily there are people who say, "Screw the masses! We want M&Ms, Oreos, nuts and whatever other tasty stuff fits in our bowl!" And the same goes for their cars – a simple tune-up or spoiler just doesn't cut it – bring on the full bazooka of bazinga-ness. Shiny wheels, huge exhausts, specialized body kits, suspensions, and earth tremor loud audio systems get their gas pumping.
In this post I look at whether their really is a cheapest state for vehicle modification, I show you a short guide to modifying your car, and we look at a couple of states and their laws on this subject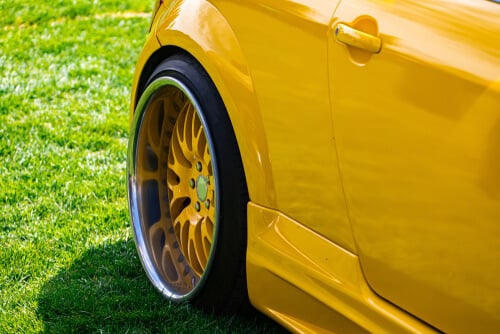 Vehicle Modification: How to Modify your Car and add Accessories
You have finally bought the car you have always wanted, straight from a dealer in another state, and had it shipped home. Read our blog on why this is a good idea. Although this is the car you have dreamt about, it is not quite your dream car… yet. It just needs a few tweaks, a little modification and some accessories, then it will be perfect.
Modifying and improving your car's aesthetics and performance can be as easy as adding new tires, new seat covers, and new lights. It can also be a heck of a lot more complicated. There are endless cool ways to customize your car, it depends on your budget and how good and creative your chosen auto shop is.
Different modifications enhance performance, fuel economy, and aesthetics. Are you doing this for fun or for practical purposes? Why not incorporate a bit of both – but always make sure you lean to the more fun side of things….it is a lot more, well, fun.
But before you choose your car interior modification shop, here are a few more interesting facts that will help car upgrades for beginners.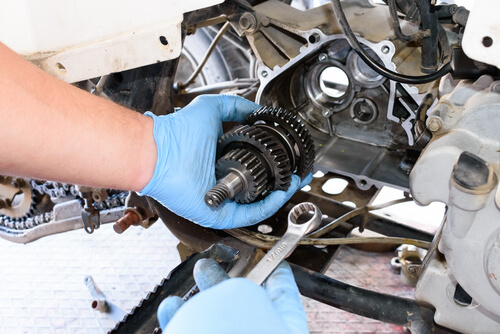 The Kinds of Modifications Made to Cars
When it comes to cool things to do to your car exterior, or interior, there are three basic categories.
Modifications to improve performance – are designed to enhance the drive characteristics, performance, and power of a car. Look at some of the modifications done most often to improve the performance of vehicles.
Upgrading the brakes
Upgraded transmission
An engine that is supercharged
Upgraded suspension
Exhaust system with free flow
Change the air filter
Vehicle modification that improve functionality of the vehicle – are designed to make your driving experience as pleasant, safe and fun as possible. These include:

Climate control
Cell phone usage while driving
GPS navigation system
Park-assist sensors
Car lights for the new generation
Storage racks for roofs
Use of hand controls
Aesthetic Vehicle Modifications – The process of changing the appearance of a vehicle is referred to as cosmetic or aesthetic modification. It can start with a specialist paint job, designer seat covers, dynamic lights, new pedals… or basically anything cool (or not so cool in some cases) that will make your beauty look better.. Here is a list of the top cosmetic modifications accessories people love most.
Bumpers front and rear
Vented roofs
The paint job
Neon underbody lights
Tinted windows
Modifying your car with these accessories can enhance the overall aesthetics and performance of your car. Another essential accessory is a well-stocked and up to date medical kit. Research and make sure that your chosen accessories are exactly what you want. You can't easily go back and take stuff off.
Remember, what is cool now, may not be that cool in a few years. Sometimes replacing cheap, cosmetic car mods can cost more than you wanted to spend to begin with. If you find a great auto shop or customizer, who happens to be in another state, NAT will gladly, and reasonably, ship your baby there and back so that she can get her pimp on. Read our blog article to find our more about shipping a car interstate.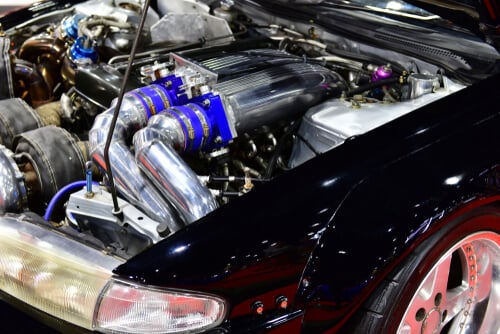 How to Modify a Car Legally: A Mini Guide to Lawful Vehicle Modification
There are two ends of the vehicle modification scale. On the one end we have the guys and girls who only want to add a little bling and personality to their car. On the other end, like way on the other end, there are the people who are consumed by modifying their car – to make it a bespoke set of wheels that turns heads everywhere it goes.
That being said, vehicle modifications can take many forms, ranging between simple modifications such as window tinting and LED lighting to more complex suspension and frame modifications. Vehicle modification laws and regulations exist for a number of reasons, including ensuring driver safety by reducing vehicle-related distractions and reducing harmful vehicle emissions.
The following items can be considered vehicle modifications by different states:
Decibel limits, mufflers and baffle requirements, and whether they are required
The decibel limits of sound systems based on time and location
Frame and suspension modifications like 'low-riders' or lifted 4x4s
Your vehicle lights must adhere to quite a few specifications like: where are they located, brightness limits, LED lighting, and limits on color
Window tinting limits and permitted tint types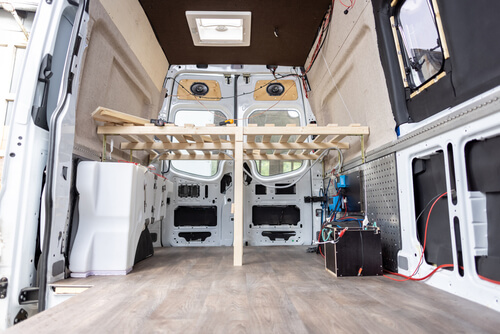 If you plan a trip out of state, make sure any vehicle modifications to your car comply with the laws and regulations of any state in which the vehicle will be driven. Violations of these laws will result in fines and penalties. Let's look at three completely different states and some of their laws. But before we get there, consider reading about shipping a non-running vehicle, if that is possible?
Vehicle Modifications in Alabama
It does not matter if you just purchased a new car, just moved to Alabama or just passing through, it is imperative you double-check whether your modifications are street legal on Alabama roads.
Sounds and noise
Changing the sounds your vehicle makes, either by using the stereo system or by installing a muffler, is a popular way to customize it. However, Alabama does have some laws that you are required to follow when making these modifications:
Mufflers

There must always be mufflers on all vehicles
Mufflers that have been modified can't produce high or unusual levels of noise
The exhaust system cannot have bypasses or cutouts
Mufflers must have baffles to reduce noise

Sound systems (Mobile, AL)
6 – 9 PM Sound levels less than 80 decibels on public streets
9 – 6 AM Sound levels less than 75 decibels on public streets
Sound should not be heard further than 25 ft from a moving vehicle
6 – 10 MPA levels in residential areas are limited to 85 decibels
10PM – 6PM No louder than 50 decibels
Hint: Make sure you follow any local laws that might be more stringent than state laws.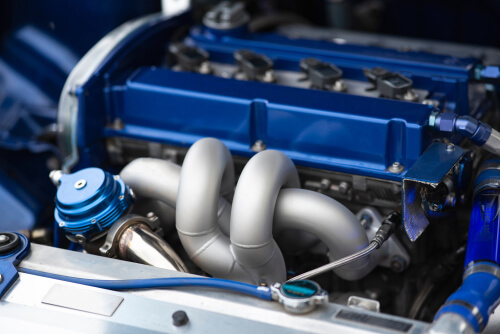 Florida vehicle modification laws
Florida requires you to follow the laws and regulations when you modify a street-legal vehicle. Whether you are moving to Florida or live there, it is important that you know what you can, and probably more important, can't do..
Sounds and noise
All vehicles in Florida must adhere to sound levels set by both the sound systems and the mufflers. This includes:
86 decibels is the maximum noise limit for vehicles manufactured from January 1, 1973 to January 1, 1975
For vehicles manufactured after January 1, 1975, the maximum decibel level is 83.
Lights and windows
I had this vivid image that Life is like driving a car with a darkened front window with nothing to show you the way, but your rearview mirrors…and I think it is also for that exact reason that there are laws on the amount of tinting and darkening you can add to your car windows.
Lights

Only emergency vehicles are allowed to use red or blue lights
Only turn signals on passenger vehicles are allowed to flash
Two fog lamps and two spotlights are legal

Window tinting

The vehicle manufacturer may provide a non-reflective tint on windshields above AS-1 line
There must be a minimum of 28% light transmission through the front side windows
Windows on the back and sides must let more than 15% light in
A reflection of more than 25% on the front or back windows is not allowed
Tinted rear windows require side mirrors
DMV stickers certifying legal tint levels are required on driver door jambs.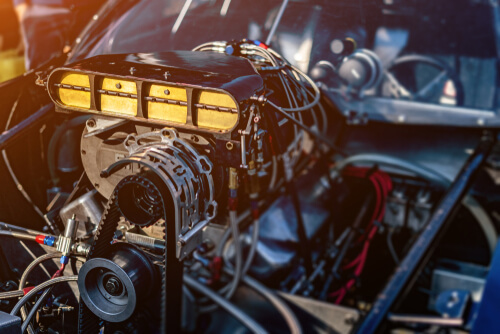 It Doesn't Matter Where the Cheapest State for Vehicle Modifications is, NAT Will Ship Your Car
As you have hopefully gathered from all of this written stuff, there really does not seem to be one stand-out state that screams louder than the other 49, "I am the cheapest state for vehicle modifications in the USA!"
Use the internet and websites and do some research – but don't limit yourself to your own state. Nationwide Auto Transportation can ship your car, to and from, practically any auto modifier or shop in the country. Click here for a free quote.