Ship car by train is probably one of the options you will be considering when you need to relocate. If you have two cars, and you're moving far away, it may be more practical for the family to drive in one car while shipping the second car by train. It's becoming more popular to ship car by train, as pricing continues to be quite competitive.
To ship car by train does take longer than shipping the car by road or air freight. However, shipping a car by rail is also more energy efficient and fuel efficient. Unlike shipping by road, ship car by train rates don't fluctuate in relation to gas prices.
If it's an option to ship car by train, it may just be the way to go when you have to move the vehicle across a long distance.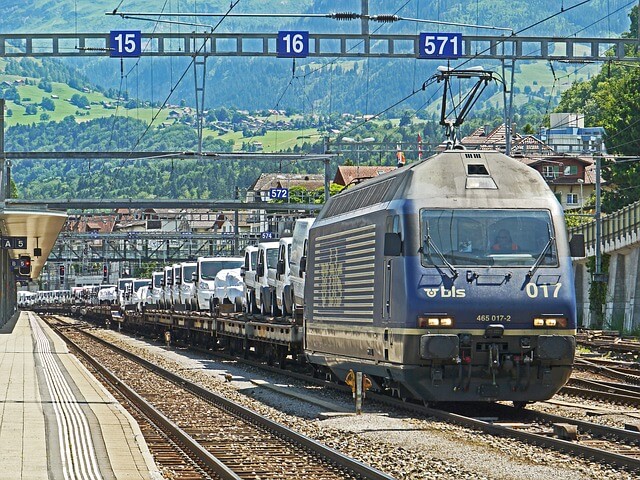 Ship Car By Train: Options
When you decide to ship car by train, there are some options available. Shipping a car by rail – similar to road freight car transportation – offers enclosed and open vehicle carriers. Just like open carry vehicle carriers on the road, open rail vehicle carriers leave cars visible while it rolls across the tracks.
Shipping your vehicle in an enclosed car carrier on the train offers more protections, but it will naturally be slightly more costly. However, it offers your vehicle more protection against the elements as well as flying debris. If your vehicle has a high financial or sentimental value, you should opt for an enclosed carrier.
An additional benefit of shipping your car in a container, is that you might have the option to use up all the remaining available space in your designated container for other goods you wish to transport. You'll be charged for the entire container, so you might as well maximize your shipping costs.
When you ship car by train, you will have to work through an auto transportation company such as Nationwide Auto Transportation, because the major rail companies don't deal directly with customers wishing to ship a single car. Want to ship car by train? Get in touch today and let us make the arrangements for you!