Reading Time: 9 minutes
If your heart – or your career – is pulling you toward the Big Sky Country or Treasure State (after its rich reserve of gold, silver, sapphire and other minerals); a sprawling state in the foothills of the mighty Rocky Mountains, offering unparalleled natural beauty. From wide open spaces to exceptionally low property taxes and a rich historical background, the state offers something for everyone thinking about moving to Montana. If you're thinking of taking the plunge, this guide should help you decide if it's the right decision for you.
Not quite settled on a location? Here are some options:
Introducing Montana (No, not Hannah!)
Montana – just like it's moniker, Hannah Montana (played by Miley Cyrus in the Disney show) is absolutely gorgeous. There are beautifully pristine lakes and rivers, huge starry night skies and occasional visits from the Northern Lights, majestic landscapes and so much more.
Montana is the fourth-largest US state, after Alaska, Texas and California. This huge landlocked state covers an area of 147, 040 square miles, making it a tad bigger than Japan – that's right, the country. Much of the terrain is occupied by seven state forests and no less than 42 state parks in which you can observe some of the state's most spectacular fauna and flora, as well as historic sites.
The state is believed to be home to more than 100 different mammal species, including mountain lions, moose, caribou, mountain goats, bighorn sheep, antelope, grizzly bears, black bears and elk, to name a few. Populations include around 3.3 deer, 1.4 pronghorn antelope and 1.4 elk per square mile of land. The state also has the largest grizzly bear population in the lower forty-eight states. Sometimes, mountain goats will butt heads so hard that their hooves fall off. The National Bison Range in Moiese is home to wild buffalo.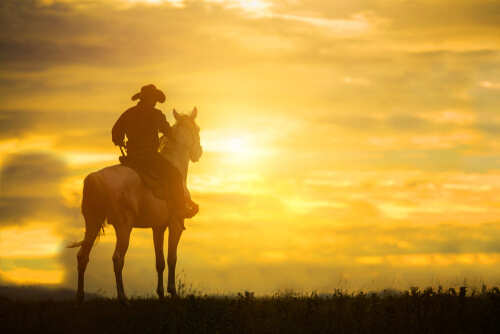 Big Sky Country
Moving to Montana means that you will likely have some run-ins with local wildlife, such as beautiful bird life, but also with bears and rattlesnakes. The deer population is a big issue in the state.
Some of the must-see attractions include:
Grasshopper Creek – In 1862, gold was discovered here, bringing an influx of thousands of prospectors to the state. The state's nickname – Treasure State – refers to the importance of mining of gold, silver, copper, lead, zinc, oil and coal in Montana.
Cowboy Capitol, AKA Miles City – The place to be if you love all things cowboy related.
Glacier National Park – This reserve contains two-hundred and fifty lakes within its borders.
Giant Springs – Observe the largest freshwater spring in the country.
Egg Mountain – Dinosaur eggs were discovered near Choteau.
Virginia City – Founded in 1863, this city is considered the most complete original town of its kind in all of the US.
Yellowstone National Park – Located in southern Montana and into northern Wyoming, the Yellowstone National Park was the nation's first national park.
Previously known as the Montana Territory, its capital is Helena, and the largest city in the state is Billings. However, what qualifies as a large city in most states, takes on a different meaning in Montana. While many large cities in the US have between 800,000 to 3 million residents, Billings was home to just over 109, 000 people in 2018. The entire state has just over 1, 069 million residents.
Frontier Living
With such vast terrain, the majority of counties (46 or the 56) in Montana are considered "frontier counties". These counties have an average population of fewer than 6 people per square mile. So if you're ready to leave behind the dust of the concrete jungle and enjoy some more personal space, it's certainly worth considering moving to Montana. The state also holds a few interesting records, namely: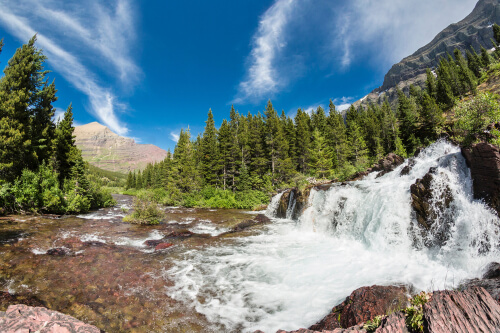 On January 28, 1887, the largest snowflake ever observed (close to 15 inches!), was recorded in Montana.
On January 14-15, 1972, Montana set the record for the biggest temperature change in 24 hours when the mercury went from -45F to 49F. That's a 103 degree difference right there!
Montana: Is it the right move for you?
Now, let's delve into life in the Big Sky State and see if moving to Montana is a good idea for you. If you're relocating to Montana from one of the hip and happening cities (San Francisco, Chicago or New York), you will quickly discover that it takes a while for trends to trickle into Montana.
The People of Montana
Known for their friendliness, the people of Montana are always welcoming to visitors and new residents alike. The residents have ethnic roots from German, Irish, English, Norwegian and Native American descent. The majority of people are Christian, with 20% of the rest of the community belonging to other religions and belief systems.
The population density is low, which can be a good or a bad thing, depending on your preferences. If you welcome peace and quiet, you'll love it here. But if you thrive on a bustling city and lots of activity, you might want to reconsider.
Politically speaking, there's a big urban-rural divide. While some cities are solidly liberal, there are more conservative rural areas.
The people of Montana live off the land, which means hunting and fishing are popular activities. Gun ownership is appreciated as much as the outdoors. If you share these cultural values, it is important to obtain the proper licensing and invest in proper firearm safety.
To truly embrace the lifestyle of Montana, you will definitely want to invest in a four-wheel drive or AWD vehicle to navigate the rural roads and snow tires for winter driving through blizzards.
Weather
As indicated by the large temperature fluctuation record above, and as you can infer from the many pictures of snow-capped mountains, streets, and more, it can get really cold in Montana. Moving to Montana is not a good idea if you can't handle four to five very cold months a year. However, if you'd like to indulge in outdoor activities such as skiing, it's definitely the place to be. The people of Montana love the outdoors and many actually work outdoors on farms and ranches and in the oil industry. But that doesn't stop people with office jobs from heading out hiking, fishing, hunting, canoeing or camping on the weekends.
Also, the summers absolutely make up for the cold winters. Although the summer temperatures rarely exceed 95 degrees, that's the perfect weather for camping in Yellowstone or any of the other amazing areas in this amazing state, which is covered in nature and forest. It lends itself to many outdoor activities, such as fly pole fishing, horseback riding, hiking, camping, and much more.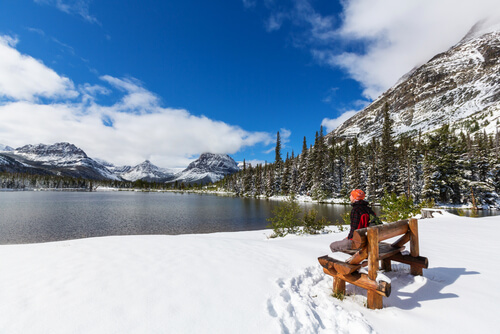 Off the Grid
If you're moving to Montana and plan on living in a rural area, it is important to become as self-sufficient as possible. Although neighbors are typically helpful, there are times when the power goes out after a storm, or your car battery might fail on a freezing cold winter's day. Some steps to take towards self-sufficiency would include:
Growing and preserving your own food
Investing in a solar power generator (or a standard generator)
Insulating your home against the cold
Gathering sufficient wood for the winter
Stocking up on basic survival supplies for your home and car, including:

Fully stocked toolbox
Fully charged phone (and extra battery)
First aid kit
A home beer brewing kit (seriously, craft beer is big in Montana!)
An additional container with fuel – in case you run out on a road somewhere in the mountains.
Job Market
When considering moving to Montana, it's good to know that the unemployment rate in the state ties right in with national averages. The minimum wage was increased to $8.65 per hour in January, 2020. Some common occupations that are more common in Montana than elsewhere in the US include:
Survey research
Logging equipment operators
Oil, gas and petroleum workers
Forest and conservation technicians
Clergy
Agriculture and environmental scientists and specialists (including health)
Drivers and sales workers
The most common jobs, overall, include:
Retail sales
Managers
Cashiers
Cleaners
Bookkeeping and accounting fields
Waitrons
Secretaries
Truck drivers
Clerks
Food service workers
Sales representatives
Elementary school teachers
And more.
PCS Move: Your Ultimate Guide for a Simple Military Relocation(Opens in a new browser tab)
Fast-growing professions include personal care assistance, plumbing, mechanic, construction, foreman and physical therapist. The medical field offers some of the highest paying gigs. If you plan on moving to Montana and have the appropriate qualifications, you could also look into careers listed on the official state site.
Cost of Living
If you're thinking about moving to Montana, you might wonder what the cost of living is like. The good news is that it is more or less in line with national averages. Some things are more expensive, and some things cost more.
Some important things to know about the cost of living is that:
There's no sales tax in Montana.
Income tax rates range between 1-6.9%.
Property tax is 0.87%, which is lower than the national average.
There are no toll roads in Montana.
Rental in Montana is cheaper than in Idaho, Oregon and Utah.
Education
Montana's public school system (from pre-K to grade 12) is divided into 162 districts by locally elected school boards. With one teacher for every 14 students, there is plenty of one-on-one attention. There are approximately 170 high schools in Montana.
Montana is considered a homeschool-friendly state, and it's a great option, especially for families who live in outlying regions.
Top ranked high schools in Montana include:
Bozeman High School
Hamilton High School
Sentinel High School
Choteau High School
Capital High School
Hellgate High School
Whitefish High School
Fairfield High School
Park High School, and
Glacier High School
The state is also home to several well-regarded public universities, and adults can attend university classes by obtaining Lifelong Education Status at Montana State University (MSU).
Housing
Finding a house in Montana is not as easy as it sounds. Many families struggle to find affordable housing in parts of the state. The Big Sky Chamber of Commerce said that as much as 83% of the workforce in the city commute daily, because they can't find affordable housing in Big Sky.
The median home value in Montana is around $200,00 but sales prices vary by amenities and regions. Check out the latest listings on Zillow to see what's in your price range.
As always, we encourage you to visit your chosen city for a few weeks before moving to Montana. That investigative visit will give you an opportunity to look at the cost of living in the state, and to discover whether the city is the right place for you. You can use this time to:
Attend interviews
Visit prospective homes (rentals or homes for sale)
Visit schools
Test some routes to work, school and recreational amenities
And find out how well the city and state will appeal to your family's needs.
If your company asked you to relocate, use this time to consider everything you might ask for in your relocation package.
Best cities in Montana
Still deciding where to make your home after moving to Montana? Overall, Bozeman ranks best for home value and rental prices, followed by Missoula, Helena, Billings and Great Falls. Here's a quick breakdown of the most popular cities:
Billings – The biggest city in Montana, with the biggest population. It has a strong economy and is good for starting a small business.
Bozeman – Livability rated Bozeman the number one city to live in. The city is also home to Montana State University and offers many recreational activities.
Missoula – The city is located where five mountain ranges converge and features many developed industries. The city is home to the University of Montana and is the cultural hub of the state.
Helena – The city features unique Victorian architecture and many recreational opportunities. Most people in the city work in governmental and state jobs, or in education.
Great Falls – The second largest city in Montana is named for the five waterfalls in the area and is very popular for its arts and culture scene. It is home to a power station and two military bases, as well as Malmstrom Air Force Base.
Moving to Montana: Our best tips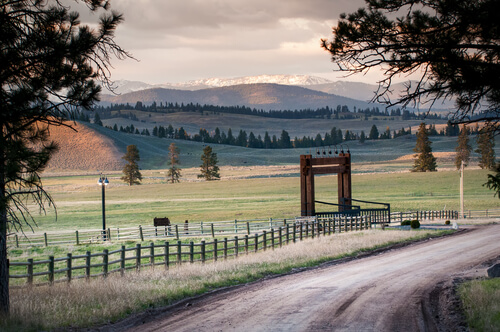 Montana is much like a world of its own. So much of what you will experience is unlike anything you're used to elsewhere in the country, due to the slower pace of living, the low population density and the way the people of Montana live. Even the food is different, as hunting game and fishing leads to people discovering new and innovative delicacies that are not necessarily enjoyed elsewhere in the country. With that in mind, there are some things you should know about the actual process of moving to Montana.
The best time to move to Montana is summer, spring or fall. However, if you do move in winter be sure to ship your car to Montana. Driving on those icy roads for the first time when you're moving to Montana can be dangerous. Also, due to all the traffic heading south during the winter, car shipping rates are very affordable and it's just safer!
Once you have been a resident in the state for six months, apply for a concealed carry permit – even if you don't plan to hunt.
Get a Montana license and car registration within 60 days of arriving in Montana.
Register to vote in Montana after you have been a resident for 30 days.
If you're still seriously thinking about moving to Montana, be sure to download our relocation checklist and request a FREE car shipping quote.