Reading Time: 8 minutes
Some helpful and interesting car facts and tips to prepare you for your trip are provided below.
Your car symbolizes freedom and nothing shouts freedom like an awesome, long road trip. Everyone looks forward to one after a hard year, but if you are not prepared, the ultimate road trip can turn into a disaster, and super boring.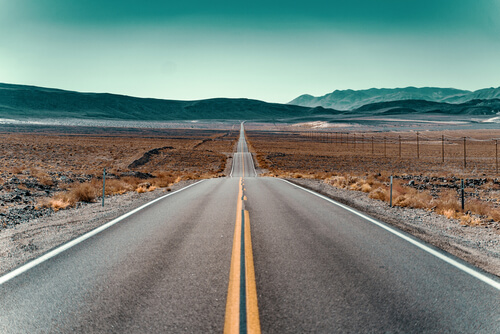 Amazing Car Facts: Invention of the Car
When was the first car built? Way back in the 15th Century Leonardo Da Vinci was making models and designs for transport vehicles. Carl Benz applied for Patent number 37435 in January 1886 and in 1888, his wife and two sons completed the world's first road trip of 112 miles.
In 1893, Frank and Charles Duryea designed the first American gasoline-driven vehicle. In 1895 they won the first car race in the U.S. and in 1886 they sold the first car in our country. Since then the automobile industry has evolved to such an extent that cars using artificial intelligence can now basically drive themselves. A car has become an integral part of our lives and without one we are severely limited in our day-to-day movements.
A History of the Automobile
How much did the first car cost? In 1886 the Benz Motorwagen sold for around $1000. Oldsmobile's 'Curved Dash' was the first mass-produced assembly-line car, and cost $650. Originally sold for $850 ($18 000 in today's value), the Model T dropped to under $300 by 1920 with assembly line improvements. It was the first car that ordinary people could drive on a daily basis.
Why are cars important in our lives? It might be a long commute to work or a short trip to run errands around town, it might even be a long road trip, but without a car embarking on any of these journeys will just turn out to be a long walk. It's just part of the preparation.
People who live in suburbs and don't have convenient access to public transport like buses or trains need cars for personal transportation. Owning a car not only provides status, but it also gives you control and freedom of movement.
[Also read: 100 years of car facts and history]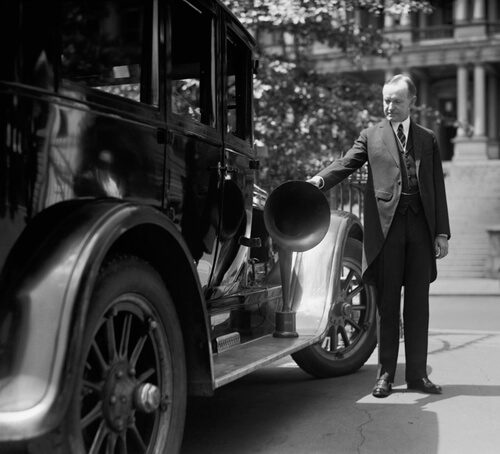 Who are the top car manufacturers?
One of the most astounding car facts is that there are approximately 1,015 billion vehicles in operation worldwide today. These include cars, vans, buses, and heavy-duty lorries. This highlights how much the industry has grown since Henry Ford introduced the production line way back in the early 1900s. Since then cars have become an extension of who we are.
If you are a U.S. citizen you would probably know that it takes between 4 and 6 days to cross America by car – you can figure out the logistics without a car, and it is not great. Bearing this in mind people across the world are buying cars more than ever.
Here are the top 10 automotive manufacturers in the world 2020:
Toyota
Volkswagen
Daimler
General Motors
Honda
BMW
Tesla, Inc.
Ford
Fiat Chrysler
Nissan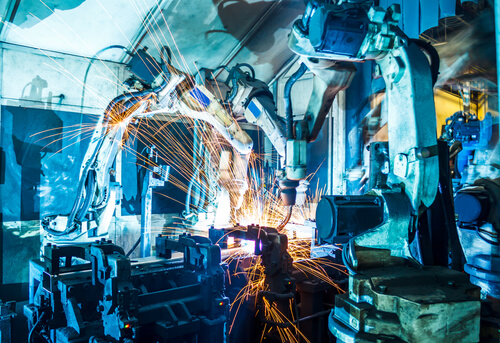 Interesting facts that you didn't know about cars
Because our cars are so important to us, and the law requires us to, we all know the basics about them. The controls, how a combustion engine works, how to change a tire, and basic mechanics. Even if you are not a car owner, you are still affected by traffic and pollution so we all have a vested interest in knowing a little about our four-wheeled transportation systems.
Here are a few random car facts that not even your mechanic knows:
The world's first ticket for speeding was issued in 1902
Theoretically, a modern Formula 1 car can drive upside-down if it goes faster than 81mph.
There are more than a billion cars in use around the world currently
A car would take less than 6 months to get to the moon if it is traveling at 60mph
On average a car has around 30 000 parts
The first car accident was reported in Ohio in 1891.
42 seconds is the world's record for removing and replacing a car engine.
Cruise control was invented by a blind person, Ralph Teetor.
As an American, you spend about 38 hours a year in traffic.
65% of the world drives on the right-hand side of a road.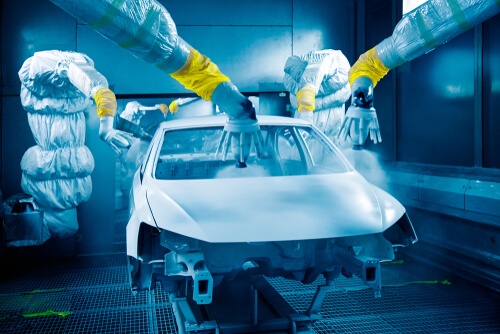 Maintaining your Car is Important
Having invested thousands of dollars in your car, you need to make sure your car is always in good condition. There are 3 major reasons why you need to maintain your car.
Extend the car's life.
To increase safety.
Reduce repair costs.
What are the 4 types of maintenance?
Corrective Maintenance: this maintenance is aimed at restoring the normal working conditions of a car. It is carried out following the detection of an anomaly. This strategy is cost-effective but only before a catastrophic fault occurs.
Preventive maintenance: it is aimed at reducing the performance degradation or the risk of failure on equipment. It is carried out according to a prescribed criterion or at predetermined intervals. The need to take the device for service is what determines the maintenance cycles. As a result, the risk of operating faults is highly reduced.
Risk-based Maintenance: this maintenance is carried out by combining analysis, measurements, and periodic tests and bringing them to the standard preventive maintenance. All the equipment that displays abnormal values is replaced or refurbished. This allows you to extend your car's life and guarantee safety, efficiency, and reliability.
Condition-based Maintenance: this maintenance focuses on monitoring the equipment performance and as a result, the control of the corrective actions is taken. In the long term, this strategy reduces the costs associated with car maintenance and minimizes the occurrence of serious faults while optimizing the available economic resources management.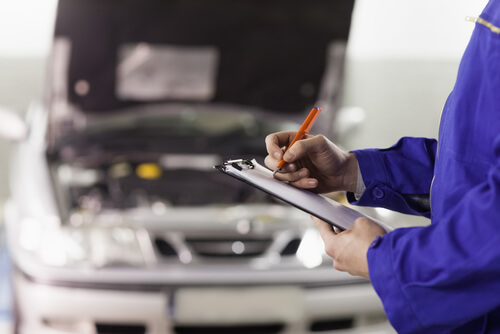 Good things to know before taking a road trip
Who doesn't like a good road trip? Americans darn well invented the word; we even made movies about it like Easy Rider and Thelma and Louise. However, it is not advised that you jump in your car, pump some gas, and hit the road. Road trips can easily turn sideways and become a nightmare. (and yes, we made movies about that too!) – that's one car fact you need to bear in mind.
Do long trips hurt cars?
Long trips aren't good for your car. They may bring in unwanted expenses and take a toll on your car's performance. Consider the gas mileage, vehicle depreciation, wear and tear, and car insurance, its suitability in terms of size, comfort, and speed among others. These factors can make you want to consider hiring a car for your road trip instead.
Best vehicles for a road trip and will your car manage a trip?
There are a few things that make a good road trip car. Decent mileage is a major factor. Reliability is another strong point; this means that everything that may break can be diagnosed and fixed with ease. Space and comfort are a must, they are the ultimate luxury. Who doesn't want some legroom in front and headroom above? Also of great importance is ample storage space for drinks, food and luggage. Find out if your car can handle a long drive by checking out these road trip qualities.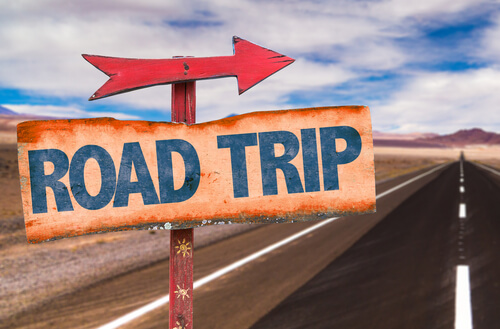 What do you need to check before taking a long road trip?
Car battery: ensure there's no corrosion and that the connection is tight.
Inspect belts and hoses: the engine belts and hoses are very important in keeping your car's cooling, power, and electrical systems functioning well. You must have them inspected and fixed if found faulty or are due for replacement before your trip.
Top up fluids and replace the filters: check the level of the power steering fluids, engine oil, and windshield washer fluid. Top up if they are low and change your engine oil if needed. A dirty engine air filter alters your car's acceleration performance. Check or change before your trip.
Check lights and electrical equipment: ensure that all the exterior and interior lights are working. Replace burned-out bulbs. Check the air conditioning and the horn as well.
Examine the brakes: be on the lookout for squealing noises coming from the brakes. This could indicate that they are worn-out and need replacement. If the brake pedals feel spongy it could be an indication that the brake fluid is low.
Inspect tires: tire inflation can affect your car's fuel consumption. Check the pressure on the spare tire. Replace your tires when they are worn or have less than 2/23 inch tread. Go for wheel alignment if there's uneven wear on your tires. You can consult a professional and have them inspect your car for you.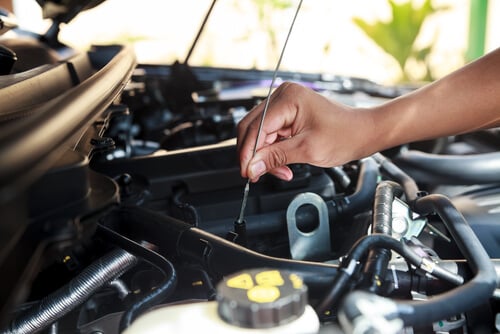 What to do if your car breaks down while traveling?
The top five reasons why cars break down include:
Dead or low battery
Brake trouble
No gas
Flat tire
Engine problems
What do you do if your car breaks down?
One of the main car facts to remember is that at some point, a car will break down. After choosing your destination, accommodation, and entertainment, it's important to consider what you will do if your car breaks down while traveling.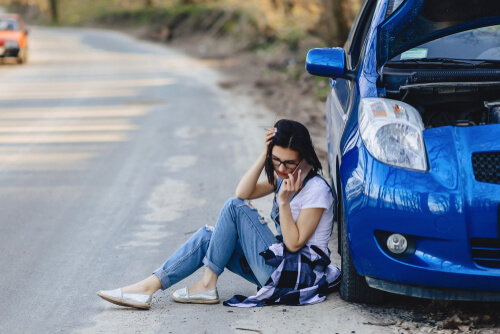 Pack an Emergency Kit: an emergency kit includes jumper cables, charger, non-perishable food and water and a first aid kit. If you are traveling during a cold season you might want to include a blanket and extra warm clothes.
Focus on Safety: For obvious reasons, safety is very important. Finding yourself alone and lost can be terrifying. Know your emergency numbers. Calling for assistance as soon as possible will be your best option. Put your hazard lights on and dial 911 if you are broken down on a busy freeway.
Contact your roadside assistance or insurance company: if your policy includes roadside safety assistance then you will be in good hands when you call them. You can call for roadside assistance and make the membership payment on the phone. Roadside assistance companies can tow your vehicle to a nearby shop and offer you and your passengers transport to a local hotel. Before you leave for your trip, you should have these contact details with you. You can't afford to scramble for information while stranded on a darkened roadside.
Do your research: you can browse the internet to find a local auto shop if you are in an unfamiliar destination. Roadside assistance can also be of help in recommending an auto shop near you. It will also be helpful to call the auto shop to explain your situation to get an idea of how long the repair might take.
Make a plan: it is not easy to determine the amount of time required to complete the repairs on your car. Make a plan for alternative transportation in the meantime. You can get a rental car to help you move around while you wait for repairs to be completed. Enjoy every part of your trip! Investigate and explore your destination, look for different routes and find local activities to do. Make the best out of your situation.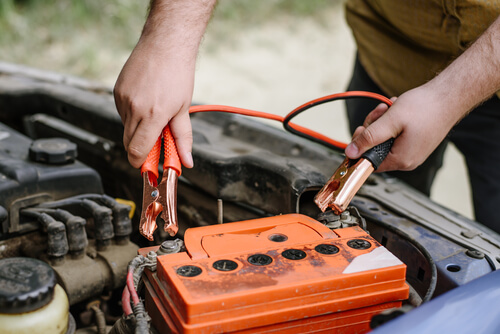 Save yourself and your car a long road trip
A long road trip may not always be the best thing to put your sweet ride through… Consider renting a car that has all the qualities you want and need for a road trip.
If you are relocating for work, hire a car transportation company. This will save your car from wear and tear and added mileage that may reduce your vehicle's performance and depreciate its value.
Are you there yet?
Road trips are a great way to unwind and a fun activity for your family or friends. That is why you need to be well prepared before you start your trip. Checking your car for repairs and maintenance is very important. Prepare adequately as lack of preparation might make your trip a nightmare instead. Now that you know these important car facts and tips, you can enjoy your road trip and have fun.