Reading Time: 6 minutes
It's 8:30am. You are having a good hair day and that million dollar deal is only a couple of miles away; by 9am it will be signed and you 'be ballin'. Seatbelt on, key in ignition, and… nothing… except that dreaded check engine light and instant panic sweat stains on Armani. Yay. More depreciation and car repair costs… NOT!
We Look at Car Repair Costs by State
Being hogtied by a faulty engine can have severe, and even dire effects on our lives—alas, we're no Supercar Blondie with a garage full of luxury vehicles to rival that of any other celebrity. In this post we aim the high beams on what the cheapest state to repair your car is, we compare car repair costs by state, and we share a few tips that can save you Dollars on your car maintenance.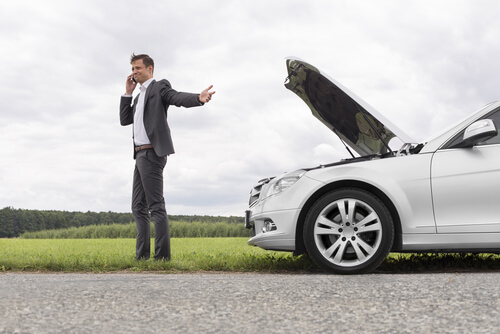 What the State of Vehicle Repair Costs Looks Like
A shining light is normally associated with great ideas, a beacon in the dark and it even represents moments of enlightenment—but when your check engine light shouts at you from the dashboard, you need to act quickly—It might help to sing "This little light of mine, I'm gonna let it shine", in church on Sunday, because the repair bill from your mechanic can evoke another kind of religious experience if you leave your engine repair light unchecked. But don't give into that bad driving habit…
Data from more than 13.9 million cars, trucks, vans, and SUVs that went to a mechanic for a check engine light issue in 2020, was analyzed and it was found that, while everyone is feeling the pinch when it comes to rising repair costs, the increase is not equally distributed. There was a massive 13% fall from the numbers compared to the previous year, a direct result of the pandemic and people staying home not using their cars.
The average car repair costs by state are influenced by several factors, including the age and type of the vehicle, how difficult the repair is, the parts required, how much time it takes to make the repair, and the costs of the mechanic per hour.
Lastly, with pandemic-related shut downs and essential travel advice gripping most of the country in 2020, fewer drivers on the road resulted in fewer car repairs.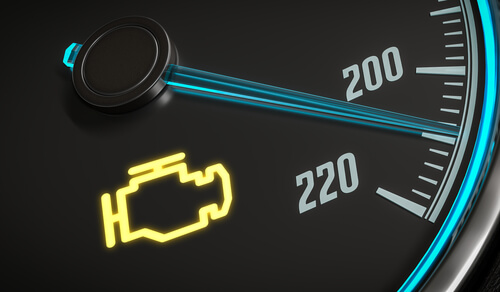 You can read on to discover which states have the most and least expensive repair costs, along with other valuable information, like how to save on your vehicle expenses. Remember that even if your car is a non-runner, Nationwide Auto Transportation can assist with interstate shipping.
Here's the Good News About Car Repair Costs by State
In spite of the ominous news of rising repair costs, vehicle owners have something good to smile about. Overall vehicle longevity has trended upwards over the past five years. Auto companies are building parts and vehicles that last longer. Furthermore, vehicle owners are improving their ability to do minor repairs themselves.
The significant increase in hybrid vehicles has resulted in lower hybrid vehicle repair costs, aided by the rise in the number of mechanics qualified to work on hybrid vehicles.
Crunching the Numbers for Car Repair by State
In 2020, check engine light-related repairs once again cost the most to fix in the sunshine state of California, at an average of $411). Residents from the Buckeye state, Ohio, were smiling the widest with average repair costs of only $342. Texans had to fork out $385.33, an increase that saw the second largest state end 14th on the list for car repair costs by state.
If you are perhaps thinking of a fishing trip to Texas, or any other state for that matter, read our 6 Tips from the Pros on how to ship your boat.
Now let's have a look at the five most expensive states when it comes to car repair by state in 2020:
California – $410.73
Connecticut – $406.49
Colorado – $403.03
District of Columbia – $400.68
Utah – $395.86
What Seems to be the Problem?
A malfunctioning oxygen sensor is the most common reason why the check engine light on your vehicle comes on, and this results in up to 40% less fuel economy.
You know that light looks like a car engine? If you don't, you are lucky. When your check engine light keeps shining after the engine is already running, normally shows some problem with the vehicle's emission system, but it could also be a much more serious fault. The sensible course of action in this situation is to take the vehicle, truck, or SUV to a mechanic for an examination and repair.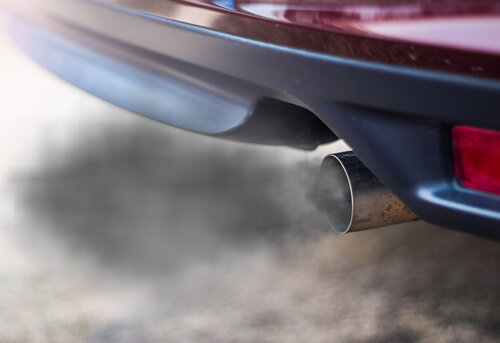 Too many drivers delay taking their car in to be checked—and this can turn out to be a very costly procrastination. Your fuel economy might be completely wrong due to faulty readings—and in today's economy, this translates to dollars down the fuel pipe. Worst case scenario, what is a relatively minor repair now, could turn to larger problems a few miles down the road.
Among the most common Check Engine problems were:
Replace catalytic converter – $1,383 on average
Oxygen sensor – $244
Ignition coil and spark plugs – $389
Mass airflow sensor – $336
Gas cap – $25
If you need to ship your car, boat, RV, or motorcycle anywhere in the United States, let Nationwide Auto Transportation give you a free quotation today – click here.
We now turn our attention to the five most affordable states when it comes to car repair by state in 2020:
Indiana – $352.20
Michigan – $347.82
Wisconsin – $344.45
Maine: $342.12
Ohio: $341.83
Nationwide Auto Transportation TIP: Now is a great time to get your car checked and maintain it, reducing the likelihood of unexpected and expensive car repairs later in the year.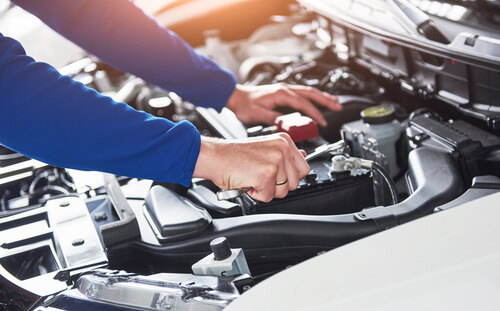 Car Expense Savings Tips from Nationwide Auto Transportation
It is a big financial responsibility to own a car with upkeep costs estimated around $8,558 a year. Fortunately, there are many simple ways to reduce expenses associated with cars. Nationwide Auto Transportation has compiled this short list to help you save a couple of dollars, without reinventing the wheel:
Gas Saving Apps. To save money on gas, use a website or app that shows the best prices at nearby gas stations. Remember not to drive to an out-of-the-way gas station just because it's cheaper. Try to combine all your errands while driving to avoid extra trips.
Driving differently – A good way to save money is to change how you drive. Accelerating, braking, and speeding quickly will waste fuel and can reduce your mileage by about 33 percent. Driving over 50 mph also results in lower gas mileage. Switch your car off if it will idle for more than two minutes. During idling, a car can use up to a half gallon of fuel every hour.
Car Repair Costs by State Explored in Depth
Basic Car Maintenance – While you should leave some maintenance tasks to the professionals, you can also handle some yourself. By completing these simple maintenance tasks yourself, you only need to pay for the parts. This saves you money on labor. Your vehicle's air filter is a simple component that keeps your engine clean while improving fuel economy. Find the part you need at your local dealership.
Ask the right questions – There are many ways to reduce your car insurance costs. Your insurance company may offer you a discount if you work from home or only drive 5,000 miles per year. If you are a homeowner, ask about bundling policies. By combining your home and auto policies, you may save around 10% per year. You can also get additional discounts if you mention safety features in your home and vehicle, including airbags and smoke detectors.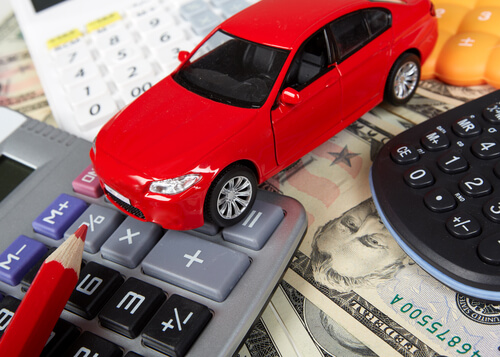 Car Repair Costs by State – The Conclusion
With the pandemic slowly losing its grip on keeping everyone confined, your car will become even more of an essential survival tool in today's economy. By reacting swiftly when your warning lights come one, you can save yourself lots of heartache and hassles in the future.
Nationwide Auto Transportation has many different shipping options and we offer special discounts for military moves. Visit our website to find out how it works.