Reading Time: 5 minutes
It's finally happened, your baby is all grown up and leaving for college in another state. You've just been offered your dream job, in the LA office, but you stay in Denver. You managed to get the best deal on the classic car you have always wanted, but it's on the other side of the country… These three situations have one thing in common: All of them will require you to ship your car to another state. In this post we break down interstate shipping, and show you why shipping a car thousands of miles is a much better bet than driving.
How Can I Ship My Car to Another State?
You have decided to relocate. What now? Reading The Ultimate Relocation Guide by Nationwide Auto Transportation is a good place to start.
You may be one of the lucky snowbirds who migrate towards the sun as the seasons change. If you identify with this, our post Snowbird Car Shipping: What, Why & How?, will warm you up with awesome deals on car, truck, motorcycle and even boat transportation.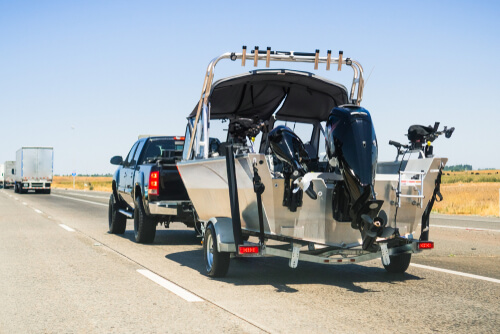 Perhaps you are a career soldier? The post PCS Move: Your Ultimate Guide for a Simple Military Relocation will help you if it is your first Permanent Change of Station.
The reasons to ship your car to another state can vary greatly. Regardless of your reason, you want the safest, cheapest, and most hassle-free method of getting the job done. There are a limited number of ways that interstate shipping can happen:
DIY
Drive it yourself – Although this sounds the most straightforward way to ship a car to another state, believe me when I tell you that it really is not. The further the move, the longer it will take—that is pretty obvious—what is less glaring is the costs involved; time, money, accommodation, food and drinks… and do not forget gas when you calculate the travel costs.
If you have purchased a new car from another state, you will be adding unnecessary miles and wear and tear on your spanking new ride. During a self-drive there are so many variables, and you will have to contend with them by yourself on your interstate shipping journey. Can you afford the extra cost and time if you have a breakdown? Driving across state lines can be fun if you have loads of time and you have planned your road trip. Read our post Car Facts and Tips for a Long Road Trip if you are planning a road trip for the holidays.
Stop Stressing
Driving a car for long distances is extremely stressful and takes a toll on your health… and sanity. Imagine having to tow your car on a trailer for a thousand miles or so… consider your options carefully before selecting this option.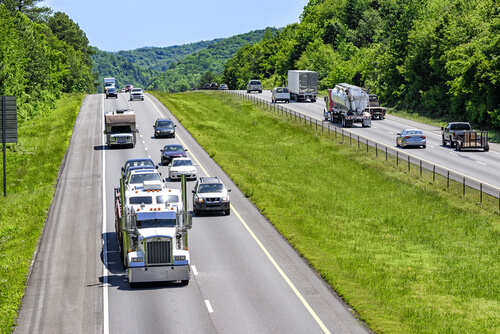 Hire a Driver – There are people who employ friends or family members to drive their car to its new destination, and although this is quite convenient, it is not the safest, or cheapest option. Besides what you agree to pay the driver, you will most probably be responsible for their food and accommodation. That voice in your head keeps asking, "Who am I giving my keys to?" Do you trust—or even really know—who is moving in behind your wheel? Are they fully insured and how will you react if the driver has an accident? Are all these considerations, and the stress, worth handing your keys to someone else?
Hire an Auto Transportation Company – This is a service many people don't know is available. Auto transport companies can ship a car anywhere in the country and are convenient, safe, and surprisingly affordable. There are thousands of auto transport companies to choose from, so consider doing some research before entrusting your vehicle to any of them. Read our post Top Truck Rental Companies Comparison 2021 to help you with your choice. Nationwide Auto Transportation cover routes all across America. Let us give you a FREE QUOTE for your next interstate shipping.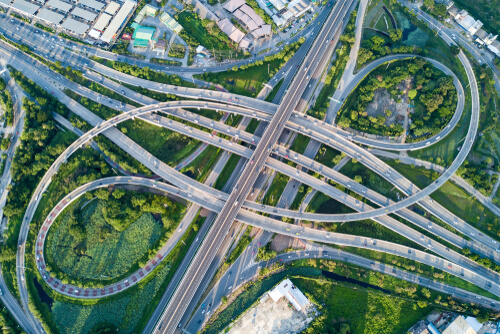 Interstate Shipping – What are the Costs?
A number of factors determine the total cost to ship a car to another state. The average costs though are:
Sedan/4 door – $600 – $1000
SUV/Pickup/Small van – $800 – $1080
These costs are estimated for interstate shipping from New York to California. Here's a nice tip, car shipping is normally cheaper in the winter when it is off-season, and vice versa, expect to pay premium in the summer.
Influencing Factors
Transportation costs will also be affected by the following factors:
Car size and weight. Moving a big, heavy car will cost you more.
Your moving distance. The cost of moving longer distances is likely to be higher because of the increased labor charges, fuel charges, and tolls.
What kind of car you drive. Costs vary based on the specifics of your car. The shipping service will need to provide more individualized attention if you're shipping a luxury or classic car.
When you're moving. Since auto shipping services are in greater demand in the summer than in the winter, you'll pay more to ship your car to another state in the summer.
Your choice of transport. Depending on whether you choose a closed or open carrier, the costs will vary.
Insurance is a cost that should not be overlooked. Although all legitimate auto transport companies carry insurance, it might not be sufficient for your needs-especially if you have an extremely valuable vehicle. If you don't already have long distance shipping coverage, you may want to consider purchasing supplemental insurance that will cover your car in case of an accident.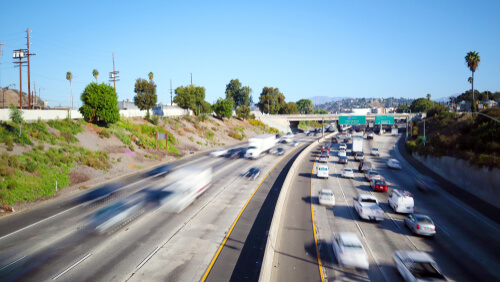 Preparing Your Car to be Shipped to Another State
It will make your life much easier if you make sure your car is well prepared before it goes on the road. Generally, the auto transport company you work with will go over the details that you need to do before pick up, but you should still do the following tasks:
Make sure that your fuel gauge is no more than a quarter full.
Remove all items from your car. Depending on the company you hire, your vehicle may have to be empty or may just have a weight limit.
Don't leave valuables in the car, including those that do not add weight, such as documents in the glove compartment or portable GPS devices.
Inspect the tires for proper inflation and condition.
Make sure the battery is fully charged.
For safety's sake, it's also a good idea to inspect your car and take pictures from all angles to make sure there is no damage. You will then have proof that any damage on the road is not pre-existing, which will enable you to file an insurance claim.
Let Nationwide Auto Transportation Handle Your Shipment
It should be pretty clear that driving your own car (whether you're towing it on a trailer or behind the wheel) for long distances, and through different states, can take a toll on you, your car and your finances.
Let us pay the toll-fees while you relax and fly. Your car will be just as fresh as you when you see it again! Visit Nationwide Auto Transportation and get your free, cannot resist quote…and safe travels.