Reading Time: 5 minutes
Some people love to travel, but others try to avoid it like the plague. The occasional road trip can be fun, but flying to your destination is often quicker – the only option. When you're traveling for business and your company is taking care of expenses, you can rent a car in which you can get around. But if you're paying your own way, you might consider car shipping while traveling, especially if you're going to be at that location for a few weeks or more. So while you're planning your travel packing list, give some thought to what you're going to do with your car.
Car shipping while traveling offers a myriad of benefits to business and leisure travelers alike. In fact, it has become the preferred method of travel for people moving house as well. When you opt for car shipping while you use an alternative method of transportation to get to your destination, you enjoy the following advantages: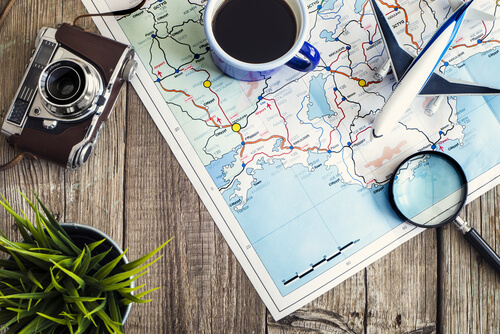 Perfect During a House Relocation
Moving to a new house? Own two cars? Get there faster by booking flights for you and the family, and arrange to have your second vehicle be shipped to your destination. At the same time you reduce the amount of stress surrounding your home relocation. Your second (or first!) car is in safe hands while you travel in the first, or by plane. That means the car is being brought there without you having to drive it. You and the family can arrive at your new city and at your new house together, which should make for fantastic memories to cherish for years to come.
To make use of car shipping while traveling to your new home, you should start by getting a free quote, and then preparing your vehicle for auto transport.
Ideal During Traveling (Domestic or Overseas)
Whether you have to travel for work, or heading down ease for the winter, car shipping while traveling is a great idea. There are five main benefits here, namely:
It reduces the amount of time you have to travel to your destination. So if you're traveling from coast to opposite coast, shipping your car while you travel by plane will give you an extra 4-6 days of travel time at your destination.
Shipping your car to your destination means that you can get there sooner. You don't have to sit in traffic jams or make pit stops every two hours. Shipping your car during travel means that you have a longer, more convenient vacation.
Shipping your car during travel is a great way to save money on cabs and car rental. Even cheap car rental can add up to a pretty penny over a couple of weeks – not to mention all the additional fees, such as additional miles and insurance. Also, you don't have to wait in lengthy, slow-moving car rental lines at popular destinations. When shipping your car during travel, you don't have to rent a car. It also means that you can get around on your own steam, without having to rely on public transportation and fixed schedules.
Having your own car with you while you travel is just more convenient, wherever you go. Many snowbirds ship their cars while driving down south in their RVs. That means that they have the option to leave their RVs at the campsites, while painting the town red in their cars. Alternatively, they ship their RVs while catching a flight to their destination. This saves on fuel charges and overnight RV parking fees.
Plan Ahead
One of the things some people worry about when considering car shipping during travel is that they may not be at the destination before the car arrives to accept the car and sign the bill of lading. But we at Nationwide Auto Transportation understand that the logistics don't always align perfectly. That's why we allow you to authorize a trusted individual to sign for your car before you arrive.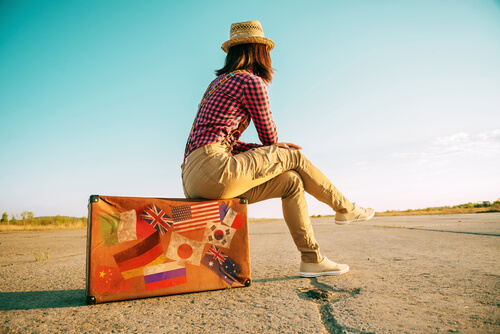 The Best Solution When Buying a Vehicle
Sometimes, you come across the perfect motorcycle or car online. You might buy it sight unseen, or you might opt to go see it in real life – that's usually the best way to go about it. But if you buy it, how will you get it home? By shipping it to your home, of course.
We've all known someone who has been in a situation where they bought a car that seemed fine – for the first hundred or so miles, at least. So, instead of sending your spouse or your buddy back home in your old car while you travel back in your new purchase, consider shipping it. This is particularly important when you're buying a new, powerful new luxury car or motorcycle that is safer to be shipped. If you don't know the power of your vehicle, you can face all sorts of issues someone more experienced might not have.
Car shipping while traveling to a car show
It might seem counter intuitive to travel to a car show in anything other than the car you wish to show… But think about it. A car show typically features the most exquisitely maintained vehicles. As you know, the owners take great care of their vehicles, as in many cases, manufacturers no longer make the original spare parts and paints; having to use anything else would only take away from the authenticity of your vintage show car.
Likewise, if you are showing your exotic car, it would be better to ship it than to drive it across states to the show venue. An exotic car tends to draw a lot of attention on the road and can lead to risk from both thieves and vandals. From theft to damages, it's just better to ship your car while traveling to a car show.
Car Shipping While Traveling: Your Options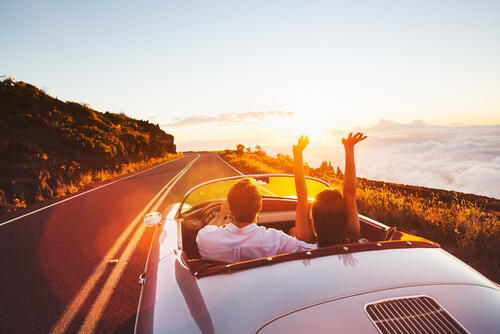 Are you considering car shipping while traveling? Depending on where you're traveling to, you might have a few options to get the car there.
Shipping a car by train – If you are traveling along the east coast, you can ship your car on Amtrak Auto Train between Orlando, FL and Washington D.C. However, you'll have to travel by train, too. No, you don't have to travel in the car; you can upgrade to a room with a bunk bed.
Hiring someone to drive your car – You could hire a professional driver to ship your car from point A to point B while you fly, but this does not give you all the other benefits of shipping, such as saving on fuel, rest stops, accommodation, wear and tear, and potential accidents and other damages from road debris, weather and more.
Other Options
Shipping your car by plane – This option is only really financially viable if you're moving abroad and you need your own car there urgently.
Shipping your car in a container – Some people ship their cars in large containers along with their household goods. This option is also only viable for international relocation, or when you're shipping a non-running vehicle overseas.
Ro-Ro auto shipping – Making use of this method requires for your car to be operational and steerable. It must be able to be started and driven into its assigned parking spot on the ship.
For many of these car shipping while traveling options, you need to still make use of auto transportation services that operate on roads, using special trucks. You still need domestic door-to-door auto shipping or terminal to terminal auto transportation to take your vehicle from your home to the airport, US seaport for cars, or to the train depot. When you need car shipping while traveling, speak to Nationwide Auto Transportation about your options.