Reading Time: 8 minutes
Have you ever wondered which celebrity owns the most expensive car, and which celebrities don't care much for fancy wheels? In this post, we'll dish on some of the juiciest facts pertaining to celebrity cars. We'd love to hear what is your dream car…
The rich and famous pretty much have the pick of the best wheels, thanks to their mind-blowing earnings. Some have large collections of exotic or classic cars, while others have cars custom built to suit their champagne tastes. Others have classic clunkers, while others have very cool celebrity cars.
"I couldn't find the sports car of my dreams, so I built it myself." Ferdinand Porsche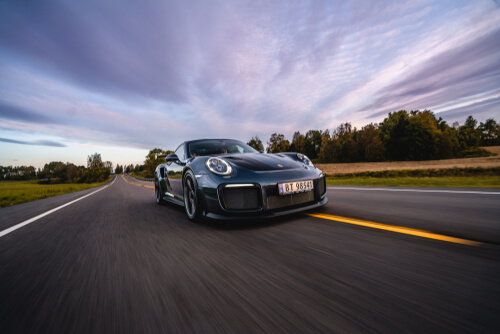 Biggest Celebrity Car Collections
Rowan Atkinsons sets the tone for celebrity cars with his car collection, which is in stark contrast to that of his character in the Mr. Bean movies… The actor has a true passion for driving, and he doesn't keep his cars for show. Quite the contrary! It is said that he has had two mishaps with his McLaren F1 alone. A 2011 crash left our beloved Mr. Bean with a panel beating bill of a whopping £910,000. After that, he paid £60,000 annual insurance premiums. The rarest car in his collection is one of only twenty Lancia Themas in the United Kingdom.
Funnyman Gabriel Iglesias, AKA Fluffy, was only 17 years old when he bought his first car, a 1968 VW Transporter. Since then, he built a collection of reclaimed VW Beetles and Buses in his very own Volkswagen museum, which is a replica of the Volkswagen factory in Germany. How's that for a cool celebrity cars collection?
Soccer hero, David Beckham has some cars fit for royalty, including a Bentley Mulsanne and a Rolls-Royce Drophead Coupe, but his Jeep Wrangler Unlimited and Camaro are a nod to the fact that he is a mere mortal.
In 1971, Ralph Lauren started two big collections: his Polo boutique opened in Rodeo Drive, and he started his car collection by purchasing a Mercedes 280SE 4.5 convertible. The Louvre exhibited seventeen of his most incredible cars, such as the 1929 Bentley 4.5-liter Blower. Interestingly, this car competed in the Hours of Le Mans three times in the 1930s.
From Jay-Z to Kanye
Power couple Jay-Z and Beyonce Knowles own some spectacular cars too, including a Rolls-Royce Silver Cloud and Alfa Romeo Spider. They have also been spotted driving a Mercedes-Benz SLR McLaren and a Mercedes-Benz S-Class, and she bought him a Bugatti Veyron Grand Sport.
Kim Kardashian and her husband Kanye West have a penchant for pricey automobiles too, and their collection includes a Rolls-Royce Ghost, Rolls-Royce Maybach and a Ferrari 458 Italia.
Floyd Mayweather has one of the most enviable celebrity car collections, which includes a Bugatti Chiron worth $3.5 million, and a Koenigsegg CCXR Trevita.
Tom Brady's collection is more traditional, and it includes a Bugatti Veyron Super Sport, 2017 Aston Martin DB11, and a 2015 Ferrari M458-T, but it all started with a 2004 Cadillac Escalade ESV.
Jerry Seinfeld's car collection is said to come close to rivaling that of Jay Leno. The comedian, who showed off some of his unique cars – including many Porsches – in his Netflix show "Comedians in Cars Getting Coffee", has a $1.4 million private garage with a club room and a 850-square foot living space. His fleet management team ensures that all his cars are well maintained. In 2016, Seinfeld sold $22 million worth of cars.
Jay Leno has one of the most extensive celebrity car collections in the world, consisting of about 150 cars worth approximately $50 million. His collection contains some incredible items, such as the 1994 McLaren F1, which reportedly is his most prized possession. Leno bought the car for $800,000, and it rose in value to $12 million. He also has a steam-powered antique 1912 Stanley Steamer Vanderbilt Cup Racer.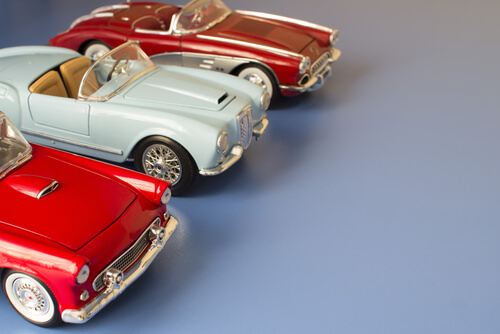 Celebrities Who Own the Most Expensive Vehicles
Being a talented actor, singer or sports star usually comes with a decent paycheck, which enables you to own your dream car. Although these celebs don't own extensive collections as mentioned above, they own some pretty awesome wheels.
Pink Floyd drummer, Nick Mason, paid a whopping $25 million on a classic Ferrari 250 GTO.
Jay Z is not only part of one of the biggest celebrity power couples, but he likes to make sure everyone knows it too. His $8 million Maybach Exelero contributes to this image.
Floyd Mayweather's Koenigsegg CCXR Trevita, which is worth $4.8 million tops the list. After all, it was one of only three of its kind in the world, making it one of the most expensive, and most rare celebrity cars on the road.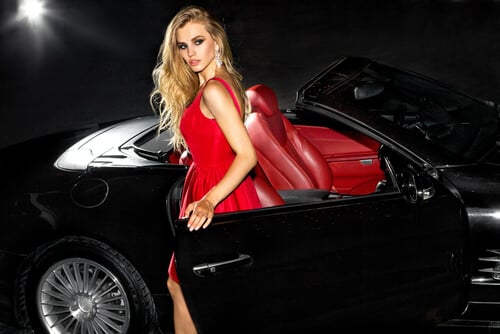 Rapper Lil' Wayne bought a Bugatti Veyron in matte black finish, and had it customized, which partly contributed to the outrageous $2.7 million value of this vehicle.
Flo Rida dropped $1.7 million on his gold-wrapped Bugatti Veyron. There's even some speculation that the wheels are 24 karat gold…
Simon Cowell is another celebrity who values the superior design and performance of the Bugatti Veyron. Instead of opting for the numerous, exorbitant customization options on offer, Cowell went with one of the more expensive models. He also owns a few other flashy luxury vehicles, including a Rolls-Royce Phantom.
Steven Tyler, the long-haired Aerosmith frontman auctioned off his $1.1 million Hennessey Venom GT Spyder, which could top 250 mph, for his charity, Janie's Fund. To get the best price possible, the singer threw in a week at his house in Maui and a guitar signed by all members of the band. Who said celebrity cars are all for show?
Custom Cars Owned by Celebs
When you're rich and famous, you have the money to throw around on making your life suit your exacting requirements. Just as weekend warriors customize their cars to be exactly what they had always imagined, celebs pay to ensure their cars are perfect for them. And we're not only talking about color-coding…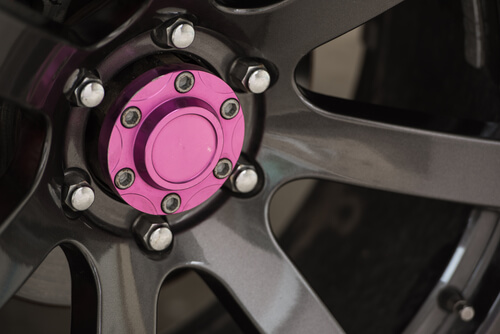 President Donald Trump is arguably one of the most extravagant celebrities of our time. Before he started being transported by the Secret Service, Trump was driven around in a variety of luxury vehicles, including Rolls-Royce limos. One of his favorite cars is his 2015 Rolls-Royce Phantom, which weighs a whopping three tons, and can go from zero to sixty in under six seconds.However, one of his first cars was a 1956 Rolls-Royce Silver Cloud. He is said to have loved this car so much that he commissioned the manufacturer to build him an exact replica of this original vehicle.
"THE QUALITY IS REMEMBERED LONG AFTER THE PRICE IS FORGOTTEN." — Sir Henry Royce on the value proposition of the Rolls-Royce automobile.
You Won't Believe What These Celebs Drive…
Celebrity cars often make us gasp – usually out of sheer awe or shock at the amount of money they dropped on their cars. But there are some celebs who are not all about that. Some are just normal people like you and I, with the added advantage of being famous. These "cheap" car choices give us an interesting glimpse into the world of the rich and famous.
"Women are like cars. We all want a Ferrari, sometimes want a pickup truck, and end up with a station wagon." Tim Allen
Colin Farrell is Irish, but his choice in cars is all-American. This is evident by his love of his 1987 Ford Bronco, which is still running just fine. Mel Gibson is one of the most famous A-list celebrities of all time. Not that you'd be able to tell when his 90's Toyota Cressida rolls into the lot. 
Justin Timerlake also prefers the simplicity and affordability of his Jeep Wrangler Unlimited. He also owns a Volkswagen Jetta. Jennifer Lawrence is worth upwards of $130 million, but the self-proclaimed bargain hunter is completely satisfied with her VW EOS. Gavin Rossdale of English rock band Bush owns a Jeep Wagoneer. Clint Eastwood also prefers the simplicity of his old "clunker" of a GMC Typhoon.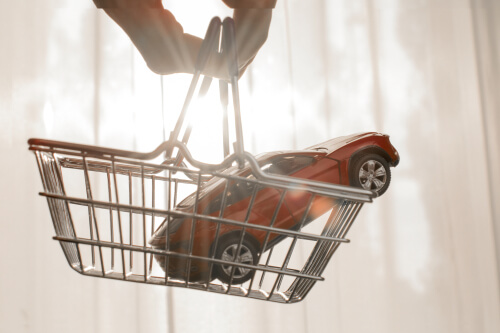 O'Neal and Hanks
On the note of imposing vehicles, NBA superstar Shaquille O'Neal can barely fit his 7'1" frame into a tiny little sports number. Instead, the gargantuan star opted for a custom-made, commercial-grade Ford F-650. Ford is obviously a popular celebrity car choice, as Dwayne The Rock Johnson also owns a tricked-out Ford F-150, which offers his large, well-toned frame sufficient leg space. John Goodman also owns a Ford F-150, while Tom Hanks with his $350 million fortune opted for a boxy and cheap (about $15,000) Scion XB.
[Want to buy yourself one? Get a quote on heavy duty shipping here!]
Nice guy Ryan Gosling is no stranger to fame and fortune. He has spent the bulk of his life in the limelight, since starring in The Mickey Mouse ClubHouse with the likes of Britney Spears and Christina Aguilera. But guess what he's driving? None other than a Toyota Prius.
Julia Roberts has also been famous for as long as some of us have been alive, but prefers practicality over the flashiness of a luxury car. She also drives a Toyota Prius.
Who Has a Prius?
"When consumers purchase a Toyota, they are not simply purchasing a car, truck or van. They are placing their trust in our company." Akio Toyoda
The Toyota Prius is clearly a popular choice for celebs who like to keep things simple. America Ferrera also owns once, since she burnt her fingers on a BMW back in college, as does Leonardo DiCaprio, Jeff Goldblum, Cameron Diaz, Danny Devito, and Kirsten Dunst.
Friends star Matt LeBlanc is also a fan of affordable cars, as is evidenced by his Ford Focus. Sticking with the Ford brand, TV show host Conan O'Brien has his very own version of a clunker – his beloved green Ford Taurus. Did you know that Bonnie Parker met Clyde Barrow were known for their love of Ford?
Land Rover and Range Rover are popular choices among celebrity car owners, who include George Lopez, Melissa McCarthy, and Lindsay Lohan.
Jolie and Carrey
Outspoken environmentalist and A-list actress, Angelina Jolie drives the world's first hydrogen-powered luxury sedan – a BMW Hydrogen 7, while Jim Carrey owns a conservative Mercedes S-Class.
Kevin Costner is known for his love of boats. Although he is often spotted in one of his boats, he sticks to his Audi A8 when he navigates terra firma. Knight Rider star David Hasselhoff switched Kitt for a more conservative BMW M4, which he gave a generous 10/10 rating.
Talking about unusual cars, Good Charlotte singer Benji Madden owns a restored 1950 Ford Shoebox, while George Clooney had a Tango 600 back before the twins were born. The two-seater is rumored to handle like a Porsche, and can go from 0-60 in just four seconds.
Sandler, Hawn and Hudson
Romantic comedy star Adam Sandler owns a Dodge Challenger, while comedian Jeff Dunham bought a one-of-a-kind Batmobile, which starred in the Adam West film, on auction.
Tesla is another popular choice when it comes to celebrity cars, and it's no secret that Bill Gates chose this tech-forward brand. He drives a Tesla Model X. Game of Thrones author George R.R. Martin owns a Model S, as does rapper Will.I.Am from Black Eyed Peas and Goldie Hawn and her daughter, Kate Hudson.
"I really do encourage other manufacturers to bring electric cars to market. It's a good thing, and they need to bring it to market and keep iterating and improving and make better and better electric cars, and that's what going to result in humanity achieving a sustainable transport future. I wish it was growing faster than it is." Elon Musk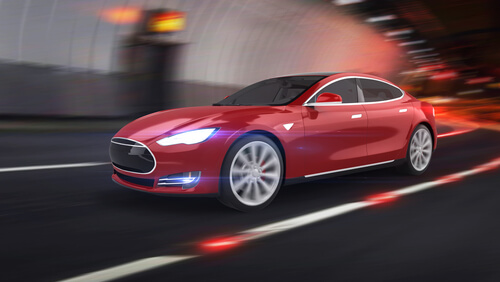 One of the richest men in the world, Warren Buffet can buy anything he wants with his $80 billion net worth, yet he drives a $45,000 Cadillac XTS.
What do you think about these celebrity car choices? If you had an unlimited budget, what would you drive and why? We'd love to learn more about you in the comments section below. And remember, if you decide to buy a car online, we offer a range of auto transport options, including enclosed door-to-door car shipping.