Reading Time: 8 minutes
Looking to buy a cheap used car? Chances are, if you're looking for a cheap used car, you are on a tight budget. The good news is that it is possible to find affordable deals on pre-owned vehicles, provided you know what to look for.
As lockdown restrictions around the coronavirus pandemic start to ease, the options for buying pre-owned cars will hopefully continue to increase.
As car manufacturers scramble to secure every possible deal in the post-pandemic market, certified pre-owned deals are starting to pop up all over the place, offering reliable cheap used cars for under $10,000. Additionally, consumers who are feeling the pinch of reduced hours, job losses, and more are starting to sell their second used cars.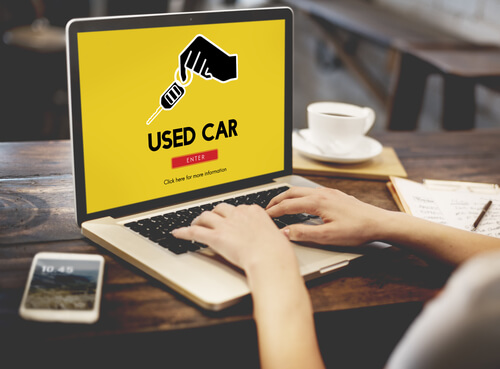 Best Time to Buy a Used Car
Ramit Sethi, New York Times bestselling author and founder of iwillteachyoutoberich.com, December is the absolute best time of the year to buy a car. Why? Well, it's a psychological issue relating to used car salesmen making their quotas and annual bonuses.
When is the best time to buy a car for cheap?
Don't want to wait until December to buy a car? Then pick your date according to the last week, or ideally the last day of the sales quarters, namely:
March 31st
June 30th
September 30th
December 31st
Furthermore, the author reminds readers that cars are long-term investments. Therefore, opt for a reliable cheap used car as your first car over a flashy car. The key is to:
Choose the right cheap used car
Negotiate a good price
Drive it for a long time
Consider your financing options before you buy
No matter where you're buying a cheap used car, always consider your financing options. You can get an auto loan from your own bank, or financing from a dealership. A pre-approved auto loan will help you avoid a lousy deal with high interest secured by your dealer. Some used car dealers make a profit by marking up the interest rate.
According to MoneyUnder30, you can save money on auto financing by knowing your credit score and leveraging competing loan offers at the dealership. Their best tips include:
Sticking within your budget
Keeping the loan term as short as possible
Putting money down (that 10K you have stashed away, or 20% if you can)
Pay for any extras using cash
Remembering the financing costs.
Check out their auto loan calculator to see what you can expect to pay.
Interest rates fluctuate all the time, so it's something else to consider when it comes to deciding when to buy cheap used car using an auto loan. The average interest rates for used auto loans in May 2020 were as follows:
Credit Score Interest Rate
750+ 5.93%
700-749 5.91%
600-699 11.08%
451-599 20.26%
If your credit score is below 450, you will probably have a tough time finding a lender who will approve your auto loan, and even then, you will pay exorbitant interest rates that will make the price much more than the car is worth. Beware of unscrupulous lenders that will try to lure you into a debt trap. Your best bet is to improve your credit score before applying for an auto loan, or buying a cheap used car cash.
Automakers sometimes offer special financing for individuals buying certified pre-owned cars.
The key to fair financing is a good credit score. If your score is average at the moment, consider making all your monthly payments for a year, and then refinance the car at a lower rate once they have seen that you have a solid track record, and you have built up significant equity in the cheap used car.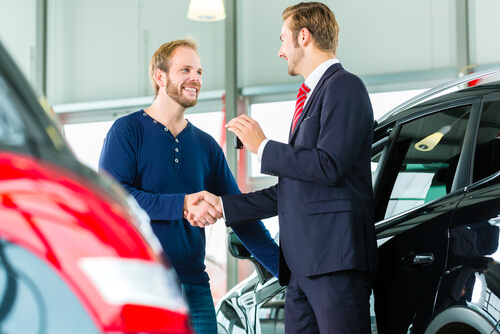 Where to find cheap used cars for sale
Buying a cheap used car is a big decision, but it's typically not a difficult process if you know what you're looking for and where to look.
Cheap Used Cars: Age, Mileage, and Maintenance
Things to consider when buying a cheap used car
The used car market offers amazing deals on high-quality cars, provided you consider everything carefully. According to Consumer Reports, the quality of used cars has improved in the last few years. Statistics show that since 2007, issues with used cars aged five years have decreased by a third.
Two of the most important factors to consider in a used car is age and mileage.
A cheap used car that is a few years older may seem more affordable in terms of the initial purchase price, but if it presents problems in the long term, it is a bad investment. The most common issues buyers face with used cars once the manufacturer warranty expires includes:
Gearbox, clutch, and brake issues – These parts are in constant use, so wear and tear is more likely, but these issues will require urgent repairs.
2. Technology – Newer cars have lots of in-car technology, which can become faulty.
New cars typically have fewer issues in the first three years on the road, as they are typically under maintenance plans. However, once the warranties and service plans run out, owners are less likely to keep up with maintenance. If you buy a used car, be sure to maintain parts such as:
Battery
Tires
Brakes
Filters
Fluids
These items need regular maintenance, repairs or replacements on a cheap used car and doing that will help enhance the lifespan of your car.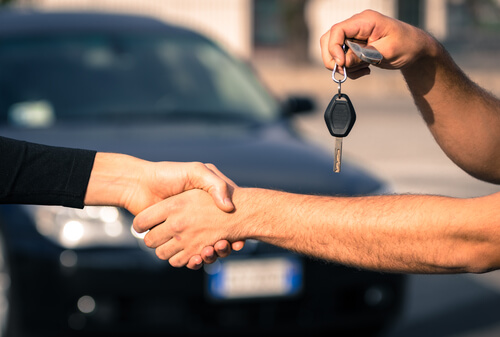 Cheap Used Cars – Finding the Mileage Sweet Spot
Most people would prefer buying a brand new car, but it's just not always practical (or affordable). On the other hand, when you're on a budget and can't afford expensive repairs, you have to consider the quality of the cheap used car you're buying. Mileage directly correlates to wear and tear; so how much mileage is too much?
What if the perfect cheap used car has a 100,000 miles on the clock? What if the exact same car has 50,000? One would assume that the cheap used car with the lower mileage is the best deal. But it's not that simple. If the car with the higher mileage was driven almost exclusively on the highway by a commuter, it will likely be a better buy than the car with 50,000 miles that belonged to a car rental company in a busy city.
But there's a rule of thumb: When you look at AutoCheck and Carfax, you will notice that the industry average is approximately 15,000 miles a year. Therefore, if you're buying a 10-year old cheap used car with 100,000 miles on it, it's actually not bad. But if it has much more or much less, you might want to find out why that is the case.
Next, you want to consider how many miles are left on the cheap used car . To do this, you want to look at vehicle brands that are known to surpass the 200,000 mile mark. Toyota drivers believe that their cars are only hitting their prime when they reach the 100,000 mile mark. If you can find a cheap used car from a brand like that and it has 100,000 miles, the car might still have 10 years of life in it, if you typically do 10,000 miles a year.
According to research done by iseecars, the following cars are most likely to reach 300,000 miles:
Toyota Land Cruiser
Toyota Sequoia
Ford Expedition
Chevrolet Suburban
GMC Yukon XL
Toyota 4Runner
Toyota Tundra
It's quite obvious that Toyota is the leader in long-lasting vehicles, so if your choice comes down to two cheap used cars with all the same specs, the Toyota should probably be your number one choice.
Apart from mileage, it's important to look at the cheap used car's condition and maintenance records.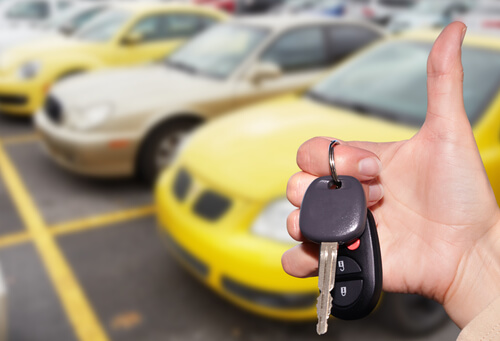 Best Used Cars Under 10000
The good news is that you don't have to break the bank to buy a good cheap used car. As mentioned above, Toyota is a solid brand that frequently surpasses mileage expectations, with the Toyota Land Cruiser being the all-time longest-lasting vehicle, with a whopping 15.7% of cars over 200,000 miles still on the road.
In April 2020, Business Insider listed the 10 best used cars under 10000 with good safety ratings (IIHS or NHTSA score of 4.0 or higher) based on a study performed by iSeeCars based on data from 6.1 million used cars sold between October 2019 and March 2020. The list featured cars by Nissan, Toyota, Mazda, Honda, Kia, Dodge and Chevrolet. Their list consisted of the following vehicles:
2012 Toyota Corolla sold for $9,655
2012 Honda Civic (Sedan) sold for $9,552
2013 Mazda 6 sold for $9,534
2012 Honda Civic Coupe sold for $9,406
2011 Honda Accord sold for $9,363
2012 Chevrolet Impala sold for $9,240
2011 Toyota Prius sold for $9,076
2011 Nissan Maxima sold for $8,863
2012 Kia Sedona sold for $8,254
2011 Dodge Grand Caravan sold for $7,708
Kelley Blue Book listed the following cheap used cars with perfect safety and reliability ratings:
2011 Toyota Camry
2013 Honda Civic
2009 Toyota Avalon
2011 Honda Accord
2010 Toyota Prius
2012 Mazda3
2011 Toyota Corolla
2010 Subaru Outback
2013 Kia Soul
2012 Subaru Legacy
Cheap Used Cars Guide: Conclusion
It's not too difficult to find cheap used cars under 10000, but finding a reliable one can be a slightly bigger challenge. Comparing reliability scores of each model is a good place to start in your search for cheap used cars. Also, it might be a good idea to shop around… Buying a car is a bit cheaper in some states. That will at least give you a fighting chance at getting your money's worth. Remember to contact NAT for affordable auto shipping!