Reading Time: 10 minutes
What are cool cars really? Is it the brand that manufactured it? The color, or the features? Here at Nationwide Auto Transportation, we get to see our fair share of awesome vehicles, and we agree that it's about individual perspective. Your car is a reflection of who you are as a person; a display of your personal preferences. Therefore, you can choose to leave your car in OEM default, or you can customize it to your liking.
That said, there are some things that everyone agrees – it's COOL! So in this post, we're going to look at some of the factors that make for cool cars.
The Coolest Cars of 2023
For years, young boys 'mod' vehicles in Grand Theft Auto video games, dreaming up designs and ideas of their dream cool cars, if money, law, time, and practicality were no objections.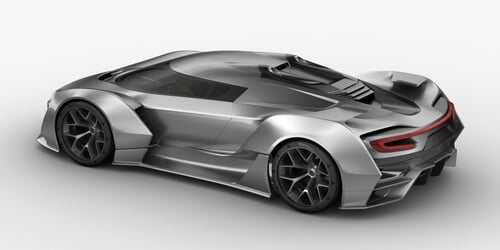 In this list, we feature some cool cars. What do you think makes it the coolest? What's your favorite cool car?
[Also read: Cool cars we LOVE for 2020]
Coolest New Cars
SUVs have been the cool cars to have in recent years, and before that, subcompact models were all the rage. However, 2019 saw the launch of these amazing sedans and coupes.
Toyota GR Supra
After 21 years, the Supra made an encore. This cool automobile starts at $51,000 and features an eight-speed automatic transmission, seating for two, a double bubble roof, and much more.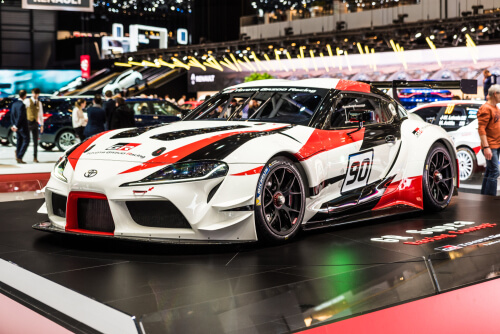 Electric Cars are the Future
At a whopping $200,000, the Tesla Roadster made a return in model year 2020, claiming to be the fastest car on the planet. The Roadster has a glass roof panel and seating for four.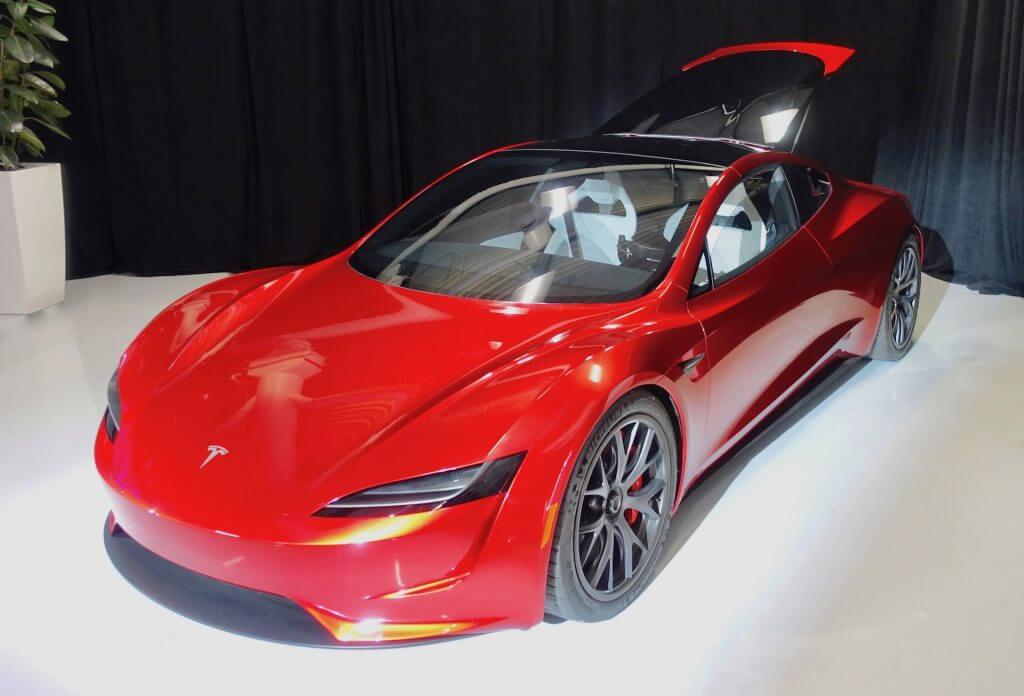 Porsche Taycan
2020 saw Porsche's first eclectic electric ride. This sleek battery-driven sports car can travel more than 300 miles per full charge.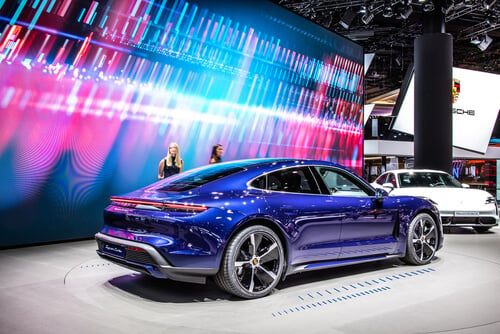 Get Charged – Cool Cars Electric
Polestar 1 and Polestar 2
Volvo debuted their new line of performance-minded electric models, marketed under Polestar on a subscription basis. Starting at $155,000 the Polestar 1 features a 2.0-liter turbo- and supercharged gasoline engine. Polestar 2 has a base price of $63,000 and has the same underpinnings as the Volvo XC40. It has an AWD electric power train and operates within a range of 330-miles on charge.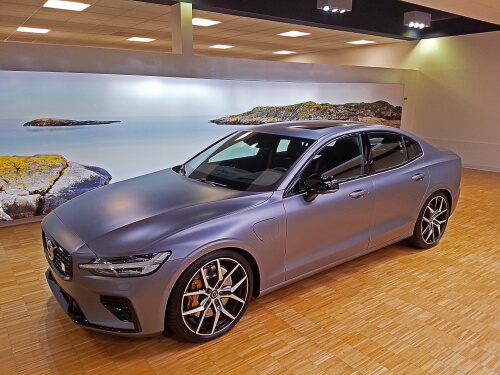 Mini Cooper SE
This new fully-electric coupe features Mini Cooper's famed go-kart-like handling and zero-emissions operation. It can reach 60 mph in 7.3 seconds. It's cool car features include two regenerative braking selections, four driving modes, and the ability to drive using one pedal.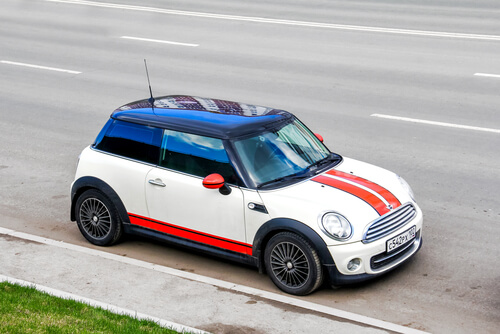 McLaren GT
This is the super car brand's first grand touring car for 2020. It's carbon fiber structure and sleek bodywork uses aluminum panels, while the interior focuses on its posh driver. At a base price of $210,000 this is suitable for long and short daily trips.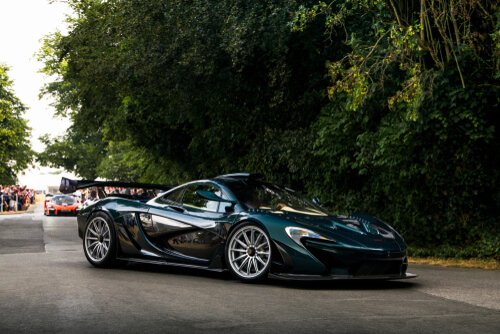 Finally, a funky compact electric hatchback most of us can actually afford! This cool car offers selectable driving modes and regenerative braking, as well as a lengthy list of safety features and amenities.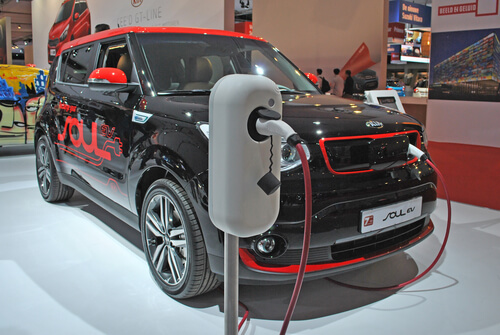 Ford Mustang Shelby GT500
This year's model offers high levels of performance. It has a hand-built supercharged 5.2-liter V8 engine which channels 760 horsepower. It has 7-speed dual clutch automatic transmission, as well as upgrades to the steering and suspension over the last model.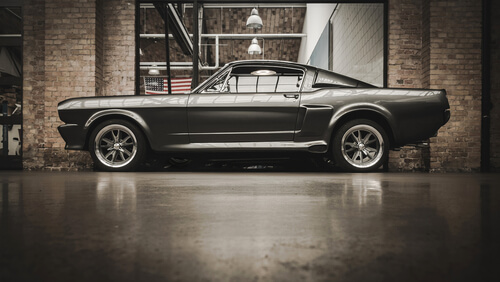 Electra Meccanica Solo
This new brand in the automobile market hails from Canada. Their all-new single-passenger EV only has three wheels. Perhaps its odd appearance is not what makes it a cool car as much as the fact that it charges fast and comes standard with a heated seat, Bluetooth audio system and an LED instrument cluster. And if cool cars depend on price in your book, it will start at just $16,250.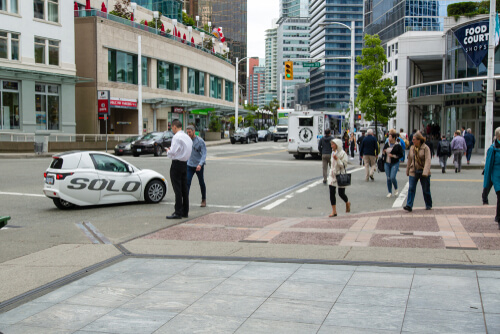 Chevrolet Corvette Stingray
The rumor has been confirmed fact! Chevy Corvette delivered a mid-engine with the famed Stingray moniker in 2019, starting from just $60,000. This aggressively styled Corvette has a wild, exotic design and features removable roof panels. Just behind the driver is a 6.2 liter V8 engine, pumping 490 horsepower. A driver-focused cockpit has 12 driver modes which can be selected from the electronic display. The handling abilities and suspension were revised, and available upgrades include General Motors' Magnetic Ride Control auto-adjusting system, and a unit that allows the adjustment of ride height and stiffness.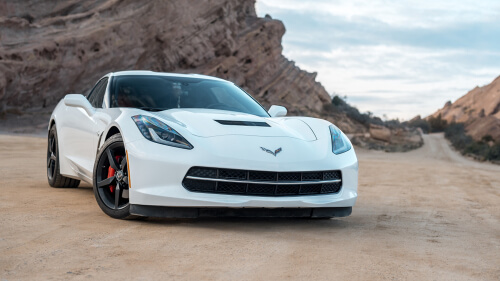 Cadillac CT5 and CT5 V
Narrow LED headlamps, a dynamically-styled broad grille and a sleek roofline are some of the design stylings of the new Cadillac CT5. Under the hood, you will find either a 2.0-liter 237-horsepower four-cylinder engine, or the much livelier 335-horsepower twin-turbo 3.0-liter V6. The CT5 V, which starts at around $38,00 also has 355 horsepower as well as some performance upgrades. It features a variety of safety features, the Super Cruise system, massaging front seats and a rear-camera mirror.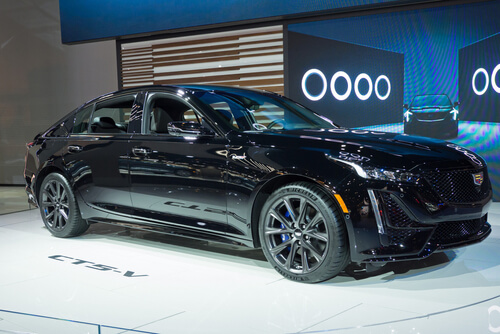 Aston Martin RapidE
This fully electric version of the RapidE coupe starts at $260,000, but hurry, as production is limited to 155 units. It has dual rear-mounted motors, generating more than 600 horsepower and is expected to deliver over 200 miles on a single charge.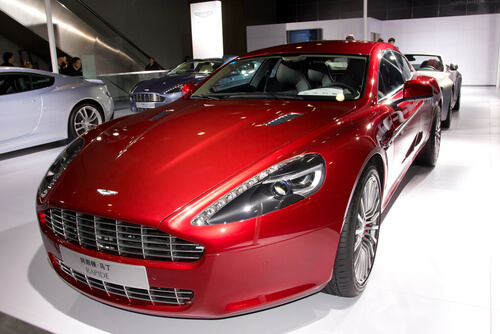 Cool Car Colors for 2020
When buying a car, do you consider the color, or do you just go with the cheapest one? Some people will pay significantly more for a custom color, or at least for the coolest OEM shade. Extroverts love the option to truly express themselves with brighter, more eye catching colors. Let's look at some of the coolest hues for this year.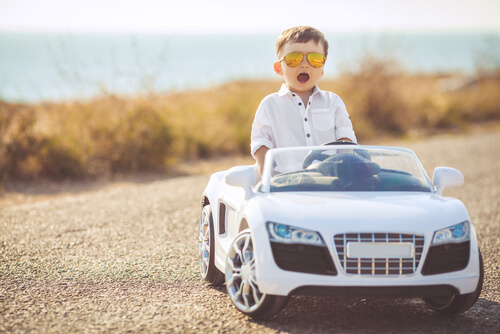 Popular Cool Cars for Guys
Popular Cars for Men and Why We Like Them(Opens in a new browser tab)
Pastel – If you can afford a Rolls-Royce, you should be allowed to paint it any color you like… The manufacturer launched three new options at the Pebble Beach Concours dÉlegance, including: aquamarine, yellow and coral.
Blush Pearl – Imagine a blush pearl colored 2020 Aston Martin… Now you can have one!
Lantana Purple: You can now get a McLaren in four different shades of the company's signature orange, but the Lantana Purple is truly out of this world.
Plum Crazy: Dodge is certainly on the forefront of innovative colors this season. Plum Crazy is their nod at their old '60s and '70s muscle cars.
Velocity: The 2019 Land Rover Range Rover Sport SVR is available in a broad palette of uncommon colors, including the rich and ultra-bright Velocity blue.
Antigua Blue: Audi introduced a truly special color with the e-tron, the company's first ever fully electric vehicle. It looks pastel , but as soon as it catches the sun, it appears very bright. Remember, for an additional $3,900, you can choose from over 50 exclusive Audi colors, and for $6,800, you can get some matte colors as well.
Need for Green: Similar to the Chevy Camaros new Shock, the 2019 Ford Mustang comes in the bright, energetic Need for Green. You can also opt for the Bullitt edition's Dark Highland Green, which is more subtle.
Popular Cars for Women
Women and Cars: The Achievements of Women in the Automotive Industry(Opens in a new browser tab)
Hakone Green: This isn't just any dark green. The Hakone green on the Toyota 86 Hakone Edition is absolutely gorgeous.
F8 Green: Another popular color this year, F8 Green is Dodge's new color for the 2019 Challenger. It's a kind of classy spin on army-style olive drab green.
Bohai Bay Mint: Ford is not shy when it comes to creative styling. If you like the color of sea foam green, the Fiesta SE hatchback in Bohai Bay Mint is the way to go.
Mojito: Still with the greens, you can now get your Jeep Wrangler in Mojito – a bright, funky lime green.
Bikini Metallic: This new color for the 2019 Jeep Renegade is a loud, deep teal color.
It Needs Some Color!
Sunset Orange: It would seem that orange is the color of the year. BMW went with a metallic Sunset Orange on the 2019 M2 Competition coupe and the 8-series.
Austin Yellow Metallic: Speaking of BMW, the manufacturer launched the M4 coupe not only in Sakhir Orange Metallic, but also in Austin Yellow Metallic.
E-Copper with Frozen Grey Accent: Still want a BMW? Then might we offer the i8 in E-copper with Frozen Grey Accent?
Gold Chrome Wrap: For its 50th anniversary celebration in the Australian market, Honda wrapped a variety of their vehicles in shiny gold vinyl – even a lawnmower, motorcycles and a portable electric generator. But you'll have to get someone to do it for you.
Shock: Turn heads in a 2020 Chevrolet Camaro, Sonic or Bolt in Shock for only $395 extra.
Of course, you can always go completely unique with a custom paint color, such as those featured in these cool cars.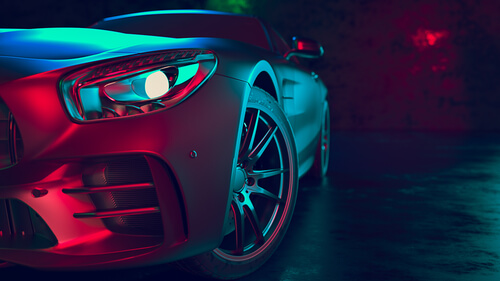 Cool Car Mods (on a budget!)
If your pockets are not that deep, but you really want your affordable car to be cool, these cheap modifications will turn your ordinary wheels into a cool car on the cheap. Select those mods that will look great on your car. It will be even cheaper if you're able to apply them by yourself.
Tire and Rim Lives Matter! We Un(g)ravel Pothole Damage and Your Car(Opens in a new browser tab)
Interior Modifications for Cool Cars
Spruce up your car's interior with these awesome hacks:
Floor mats – New floor mats go a long distance to making your new car "your own".
Racing pedals – Racing pedals can turn any vehicle into a cool car instantly!
Steering wheel covers – For a few dollars, you can buy a cool steering color to show off your personality.
Vinyl – Cheap to buy and easy to remove, you can use interior vinyl to add some color and style to your dash.
Seat covers – This cheap mod not only looks cool, but it also protects your upholstery.
Interior wraps – Yes, you can add wraps to the inside of your car to not only show off your personality, but to make the interior and exterior uniform.
Shift knob – Replacing your car's shift knob with a shorter throw shifter can make it respond to your movements faster and you can even customize it on a 3D printer.
Exterior Modifications
Make your car turn eyes wherever you go with these awesome mods. But be sure to check your state regulations, as some of these may not be legal across the board.
Vanity plates – Vanity plates have become almost the norm. Be sure to add these if you want to have a cool car!
Rims / wheels – Adding new tires can improve your car's performance instantly, but new wheels will add a unique touch to your car's exterior. Can't afford to buy four new wheels or rims? Consider painting them.
Roof wraps – Restyle your car without spending a fortune on a new, expensive paint job. Simply add a roof wrap as an accent.
Car wraps – Wrapping your entire car is still cheaper than a paint job, and it can change the appearance of your car completely.
Racing stripes – Accentuate your cool car with some racing stripes.
Wind deflectors – Add wind deflectors to not only modify the exterior, but also to improve your car's performance by decreasing the drag.
You Need Protection
Tire cover – If you have a truck or 4 x 4, a tire cover should be your first mod. Choose something that showcases your personality while enhancing the appearance of your car.
Rim protection – If you're investing in new tires, it might be a good idea to also get an alloy protector to prevent unwanted dings and scratches. It's a great option to make a statement.
Truck bed cap – Prevent scratches and damage by adding a bed cap to your truck.
Stickers and decals – We're not talking about stick family stickers… We're talking about imaginative decals and stickers that will accentuate your car, making it look cooler. It can include anything from a dragon or Pegasus to a business logo.
Custom insignia / emblems – Major e-commerce websites offer cheap modified emblems for just about any type of car brand. Some are color coded, while others are encrusted with extra bling.
Window tints – Cool cars with window tints usually carry cool people around, mainly because they block out UV light, which reduces the heat inside the car. It also ensures that your car looks cool.
Windshield wipers – Cool cars have different styles of windshield wipers, and they're easy to install.
Spoilers – A spoiler can help improve your car's aerodynamics, especially at high speeds.
Custom hood ornament – Custom hood ornaments, like shift knobs can be crafted using a 3D printer for absolute customizability.
Custom audio – One of the most common customizations people add to cool cars, is to replace factory audio systems with an aftermarket audio package.
Mods for Performance & Safety
Nothing is cooler than safety. These seen (and unseen) modifications will help keep you safe while improving your car's performance.
Throttle cable adjustment – By adjusting the throttle cable, you can improve your car's response time when pressing the gas pedal.
Automatic transmission fluid cooler – Keep your transmission cool by installing an automatic transmission fluid cooler, if you don't have a manual shifter.
Steering rack bushings – Over time, the rubber bushings connected to the steering rack will wear away. Replace them with polyurethane bushings to improve steering input, making it more exact.
Front strut tower bar – Your car's front strut towers face a lot of stress. Adding a front strut tower bar will cause it to connect the two strut towers together, taking off some of the strain.
Importing Classic Cars: Understanding your options and responsibilities(Opens in a new browser tab)
There you have it. All the colors and modifications that can turn your ordinary car into a cool car. And of course, a list of cool cars in cool colors, if you don't want to go through the trouble to design your car your way. What's your favorite? Do you have a cool car? Tell us about the coolest car you've ever seen in comments below.